We know that when you go to Tenerife you will not be able to resist the island's beautiful beaches. You will find all kinds of beaches with warm, clear blue water, but you will fall in love with the most unique of all: the black sand beaches.
They get this unique color because the sand there started as lava rocks that were spit out by Mount Teide during its long history of eruptions on the island. In the north of Tenerife they are more numerous, however, you will also find them in the south of the island.
Today we bring you 10 black sand beaches perfect to feel the volcanic magic of the island.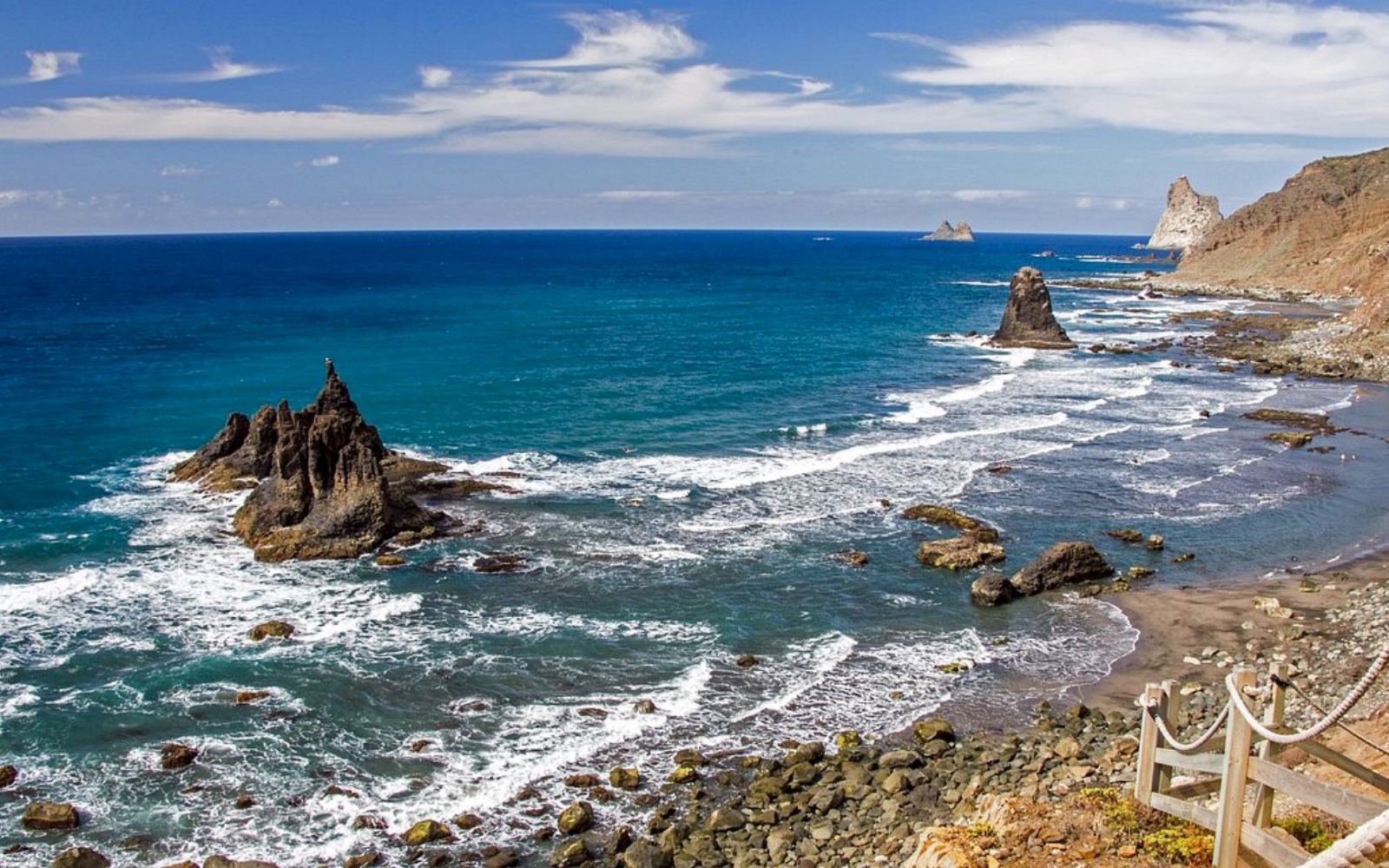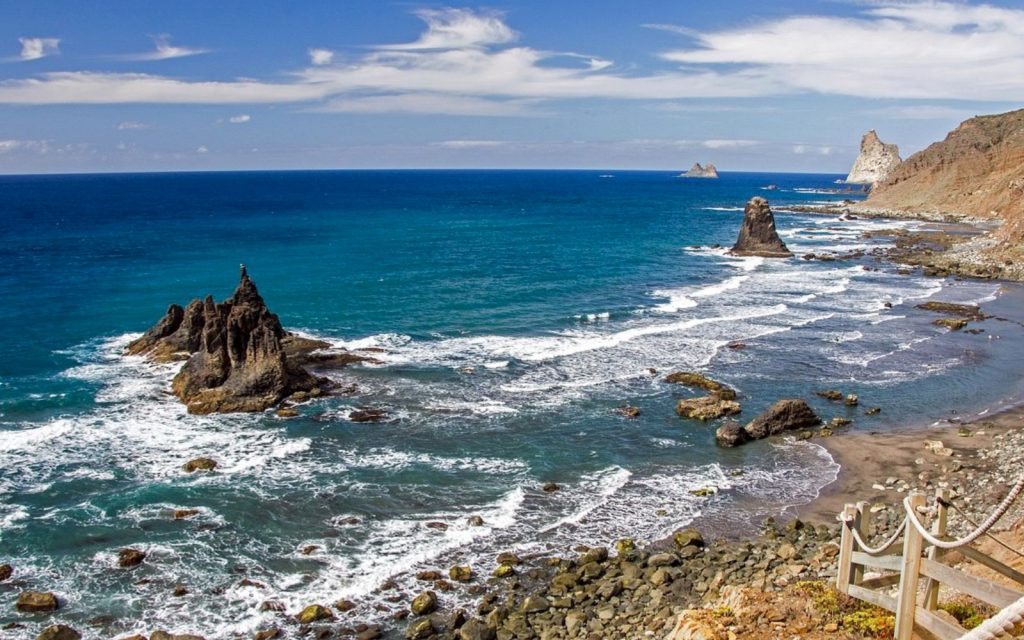 Benijo Beach
You will find it in Taganana, Anaga. This beach has been kept safe from urbanization thanks to the fact that it is located on the edge of a cliff on the coast of Anaga. It is a virgin and wild beach without any facilities or beach bar. The waves are strong so you have to be careful when bathing. It is best to visit it at low tide to see the color contrast between the blue sea and the black sand. Watch out for its legendary sunset, which is truly a sight to behold.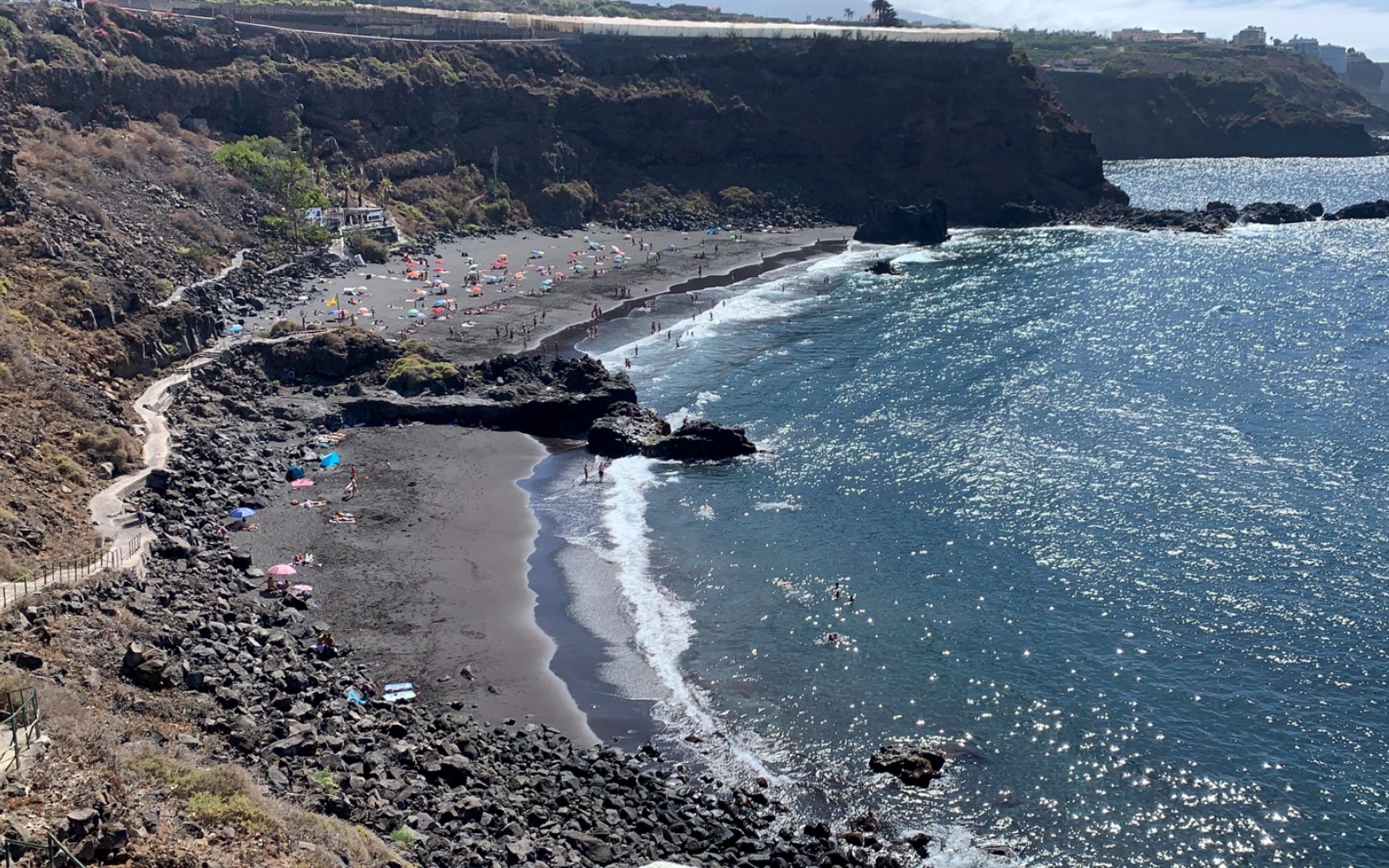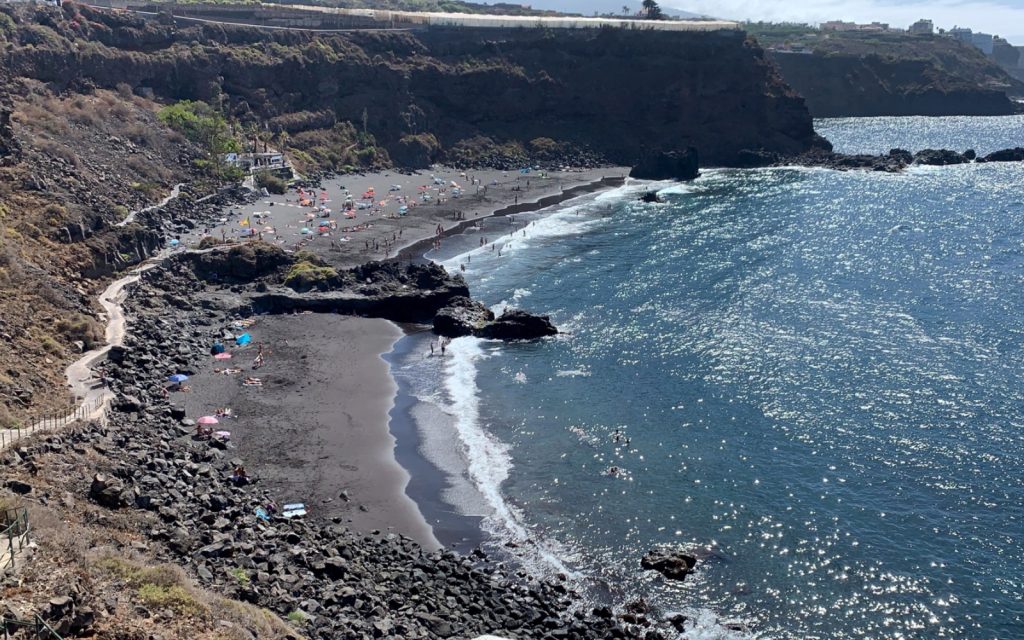 Bollullo Beach
You will find it in El RIncón, La Orotava. You will have to access it by a small staggered path. You can walk from Puerto de la Cruz along a pleasant 45-minute trail or you can go by car and pay the 3€ parking fee. In this location you will find a beach bar, however it is a traditional one which is not overcrowded and maintains the essence and charm of the beach.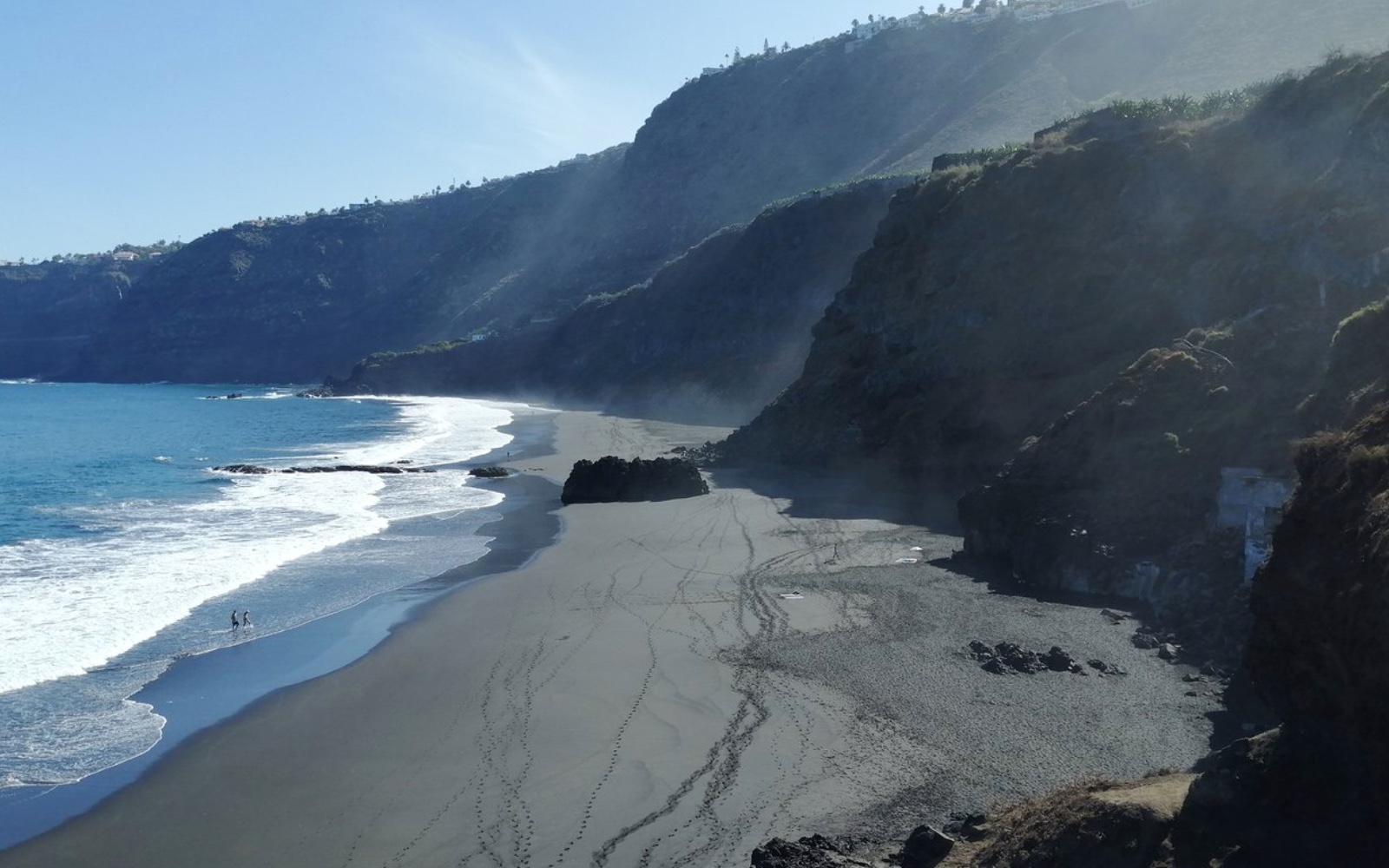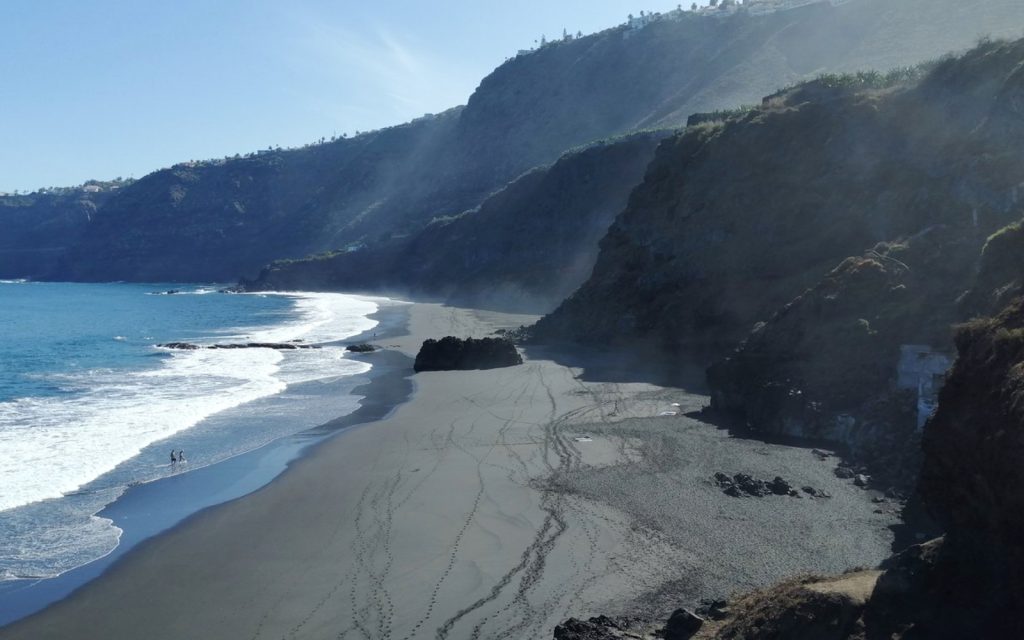 Los Patos Beach
Like the previous one you will also find it in El Rincón. It is a wilder beach with a 20-minute walk. It is less visited than the previous one, perhaps because it is traditionally nudist. It is currently closed pending the construction of a new staircase to the beach from the roadway.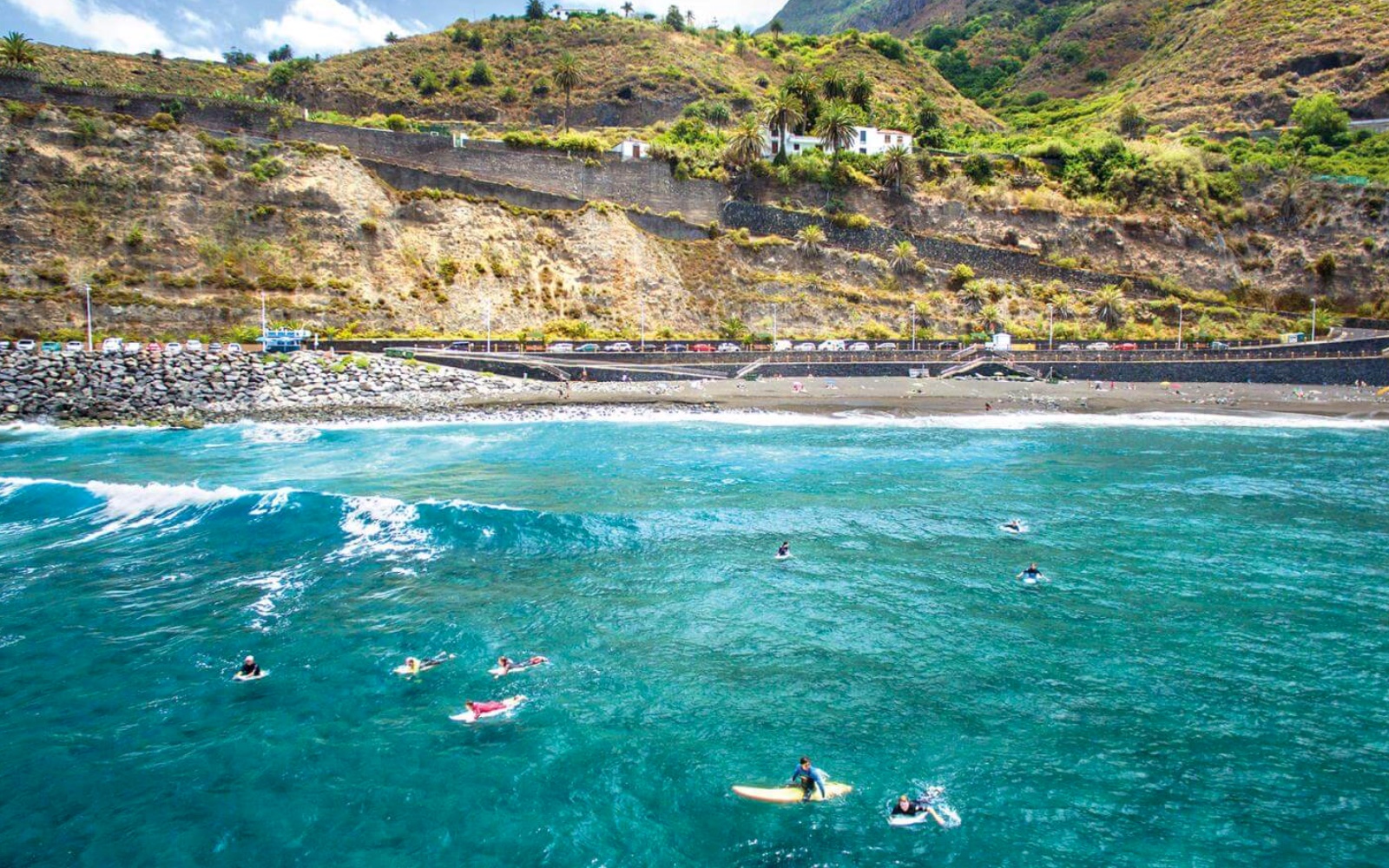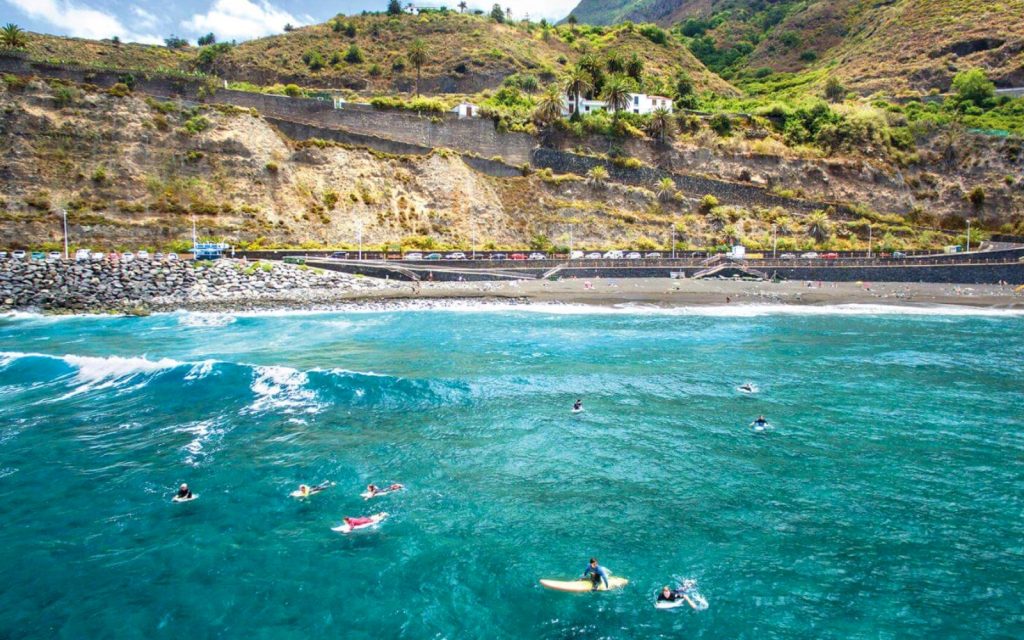 Socorro Beach
You will find it in Los Realejos. It is an accessible beach characterized by high waves and fine sand. It is one of the favorites of the neighbors of the north and is usually frequented by surfers.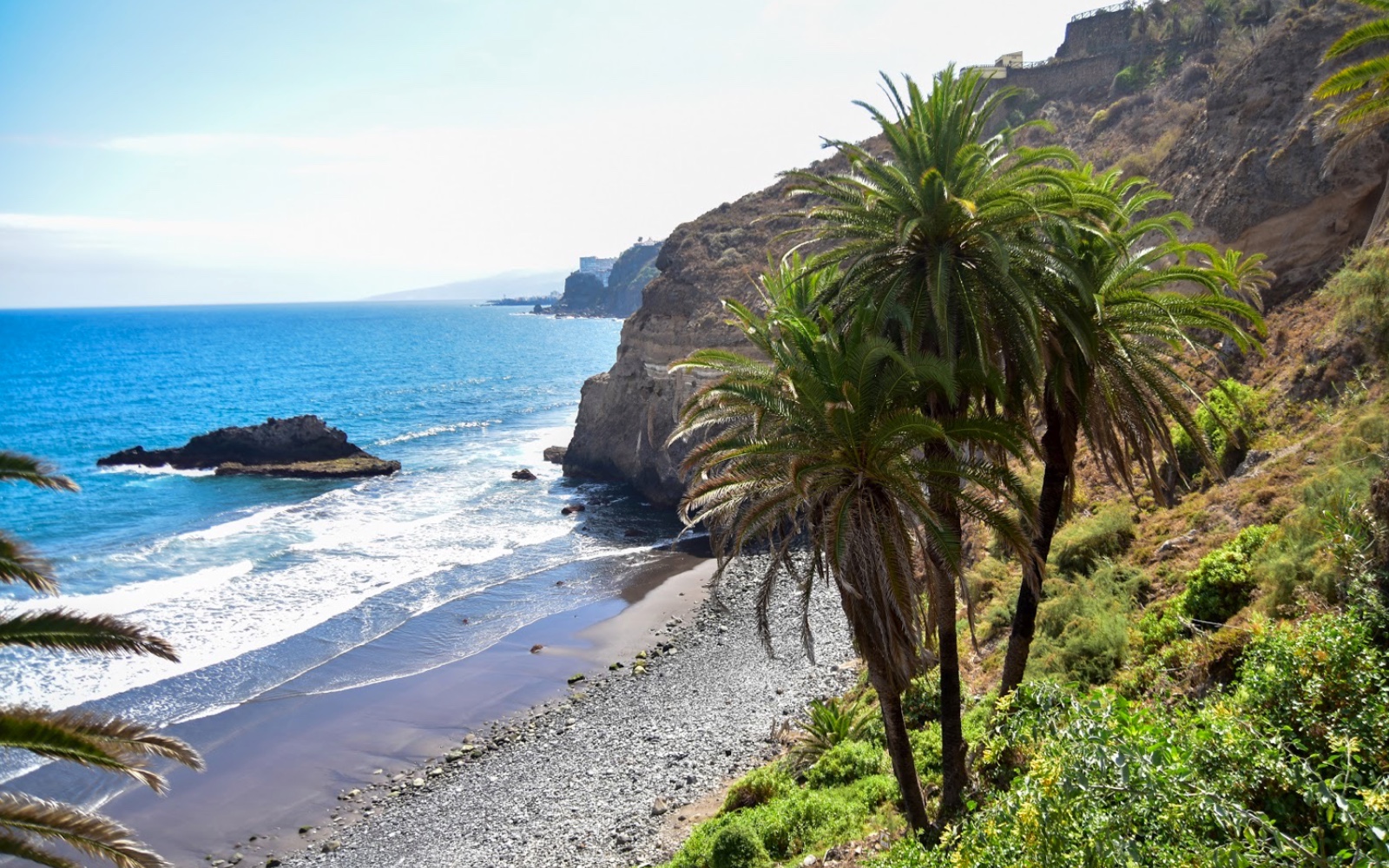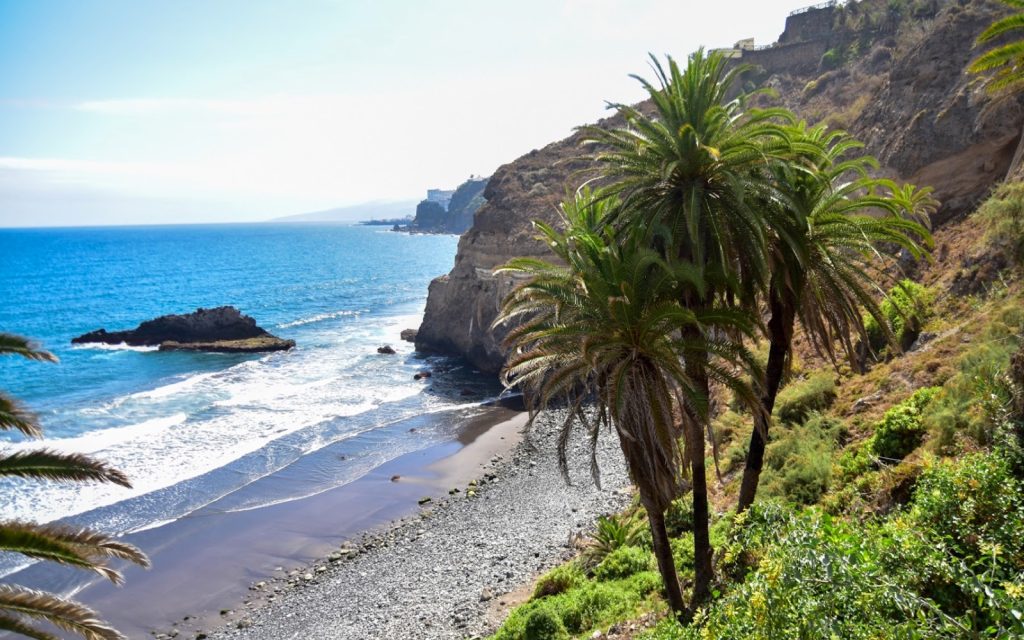 La Fajana Beach
Also located in Los Realejos you will see this virgin beach and the natural enclave of the Protected Landscape of La Rambla de Castro. As with these exclusive places, it is difficult to access, and you will have to walk for quite a while to get there. It is advisable to visit it in summer when the currents fill it.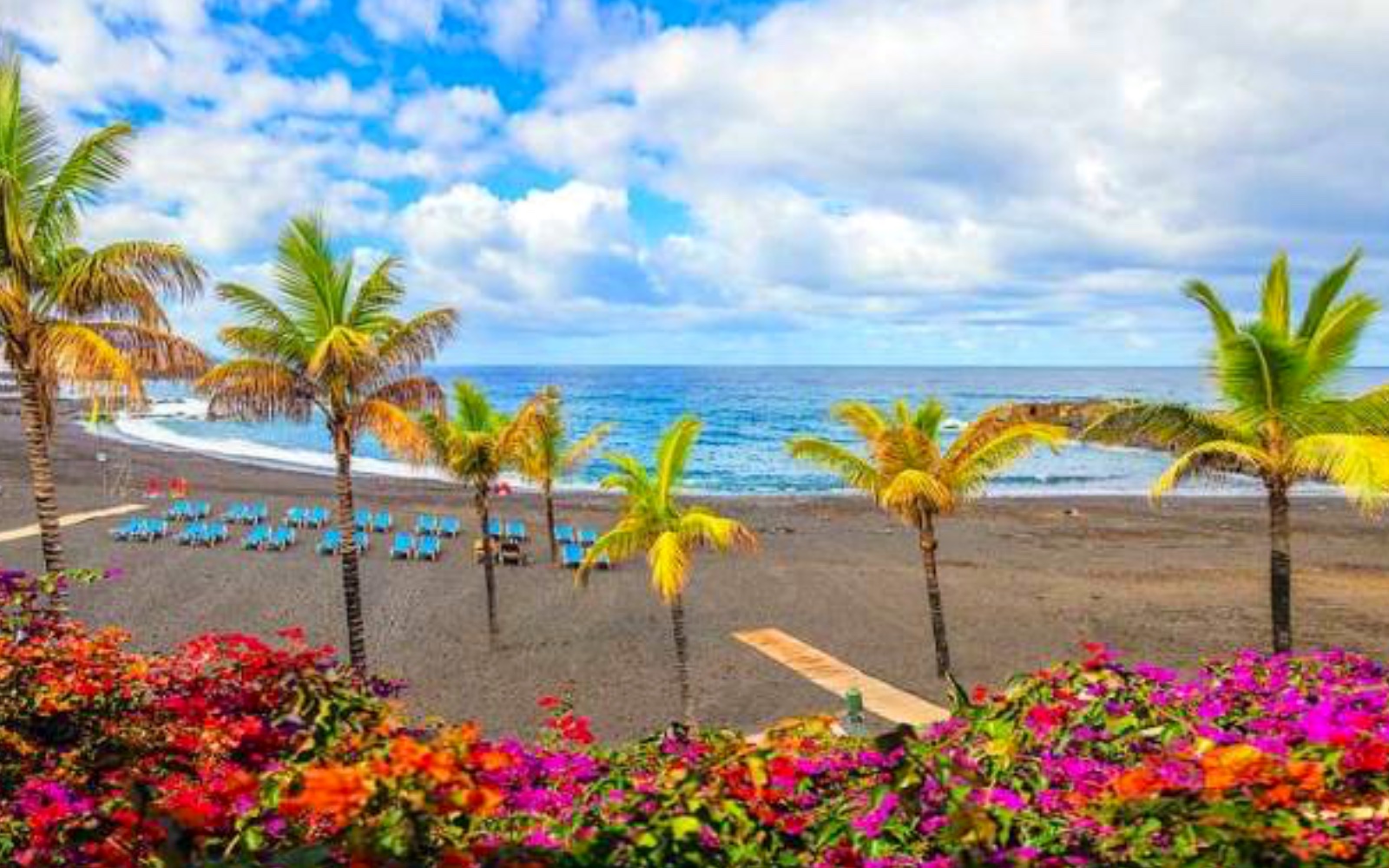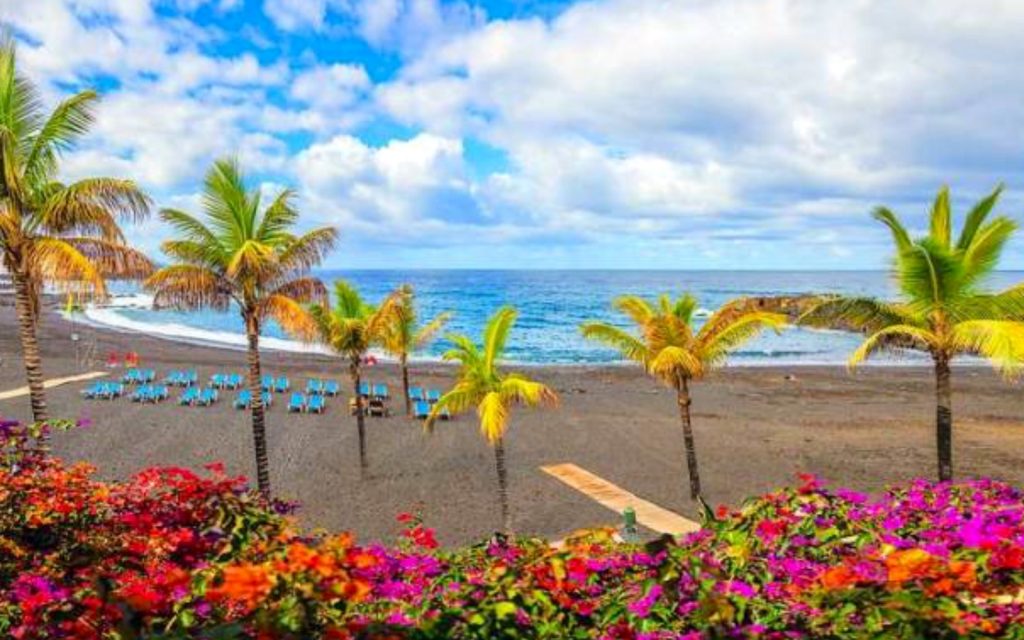 Garden Beach Complex
This complex of Puerto de la Cruz is composed of three black beaches: Jardín beach, Chica beach, and Punta Brava. All three have a special charm. If you go during the Night of San Juan you can enjoy bonfires, grilled sardines and purify your soul with a night swim.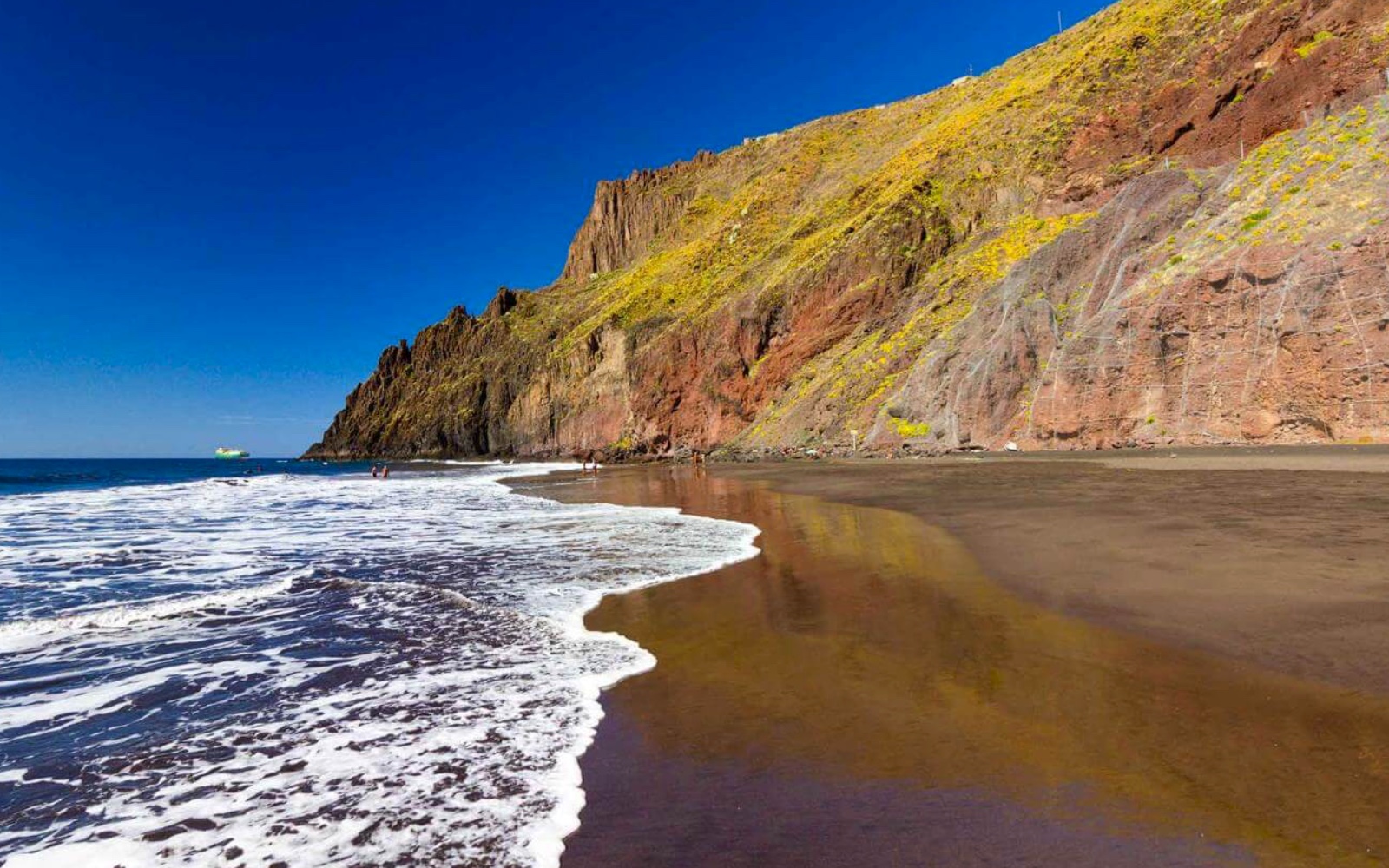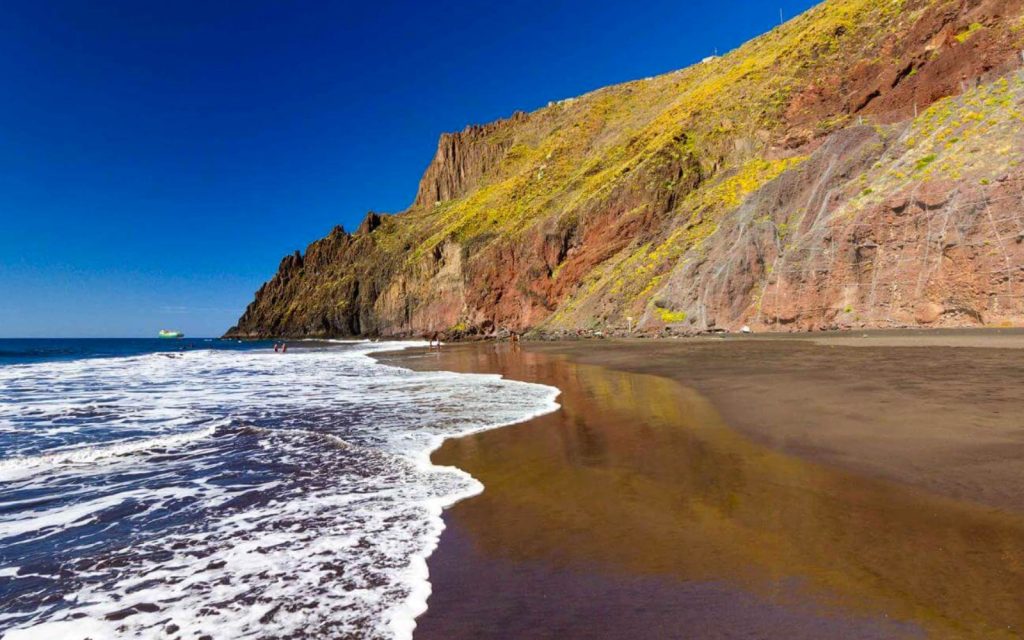 Las Gaviotas Beach
In San Andres you will see the emblem of the island; the blonde and the brunette. Las Teresitas is undoubtedly the most popular beach for its Caribbean look and its sand imported from the Sahara desert. Its brunette sister may not have been promoted as much, but Las Gaviotas is a symbol of freedom for the people of the island; it has been for years the nudist beach par excellence.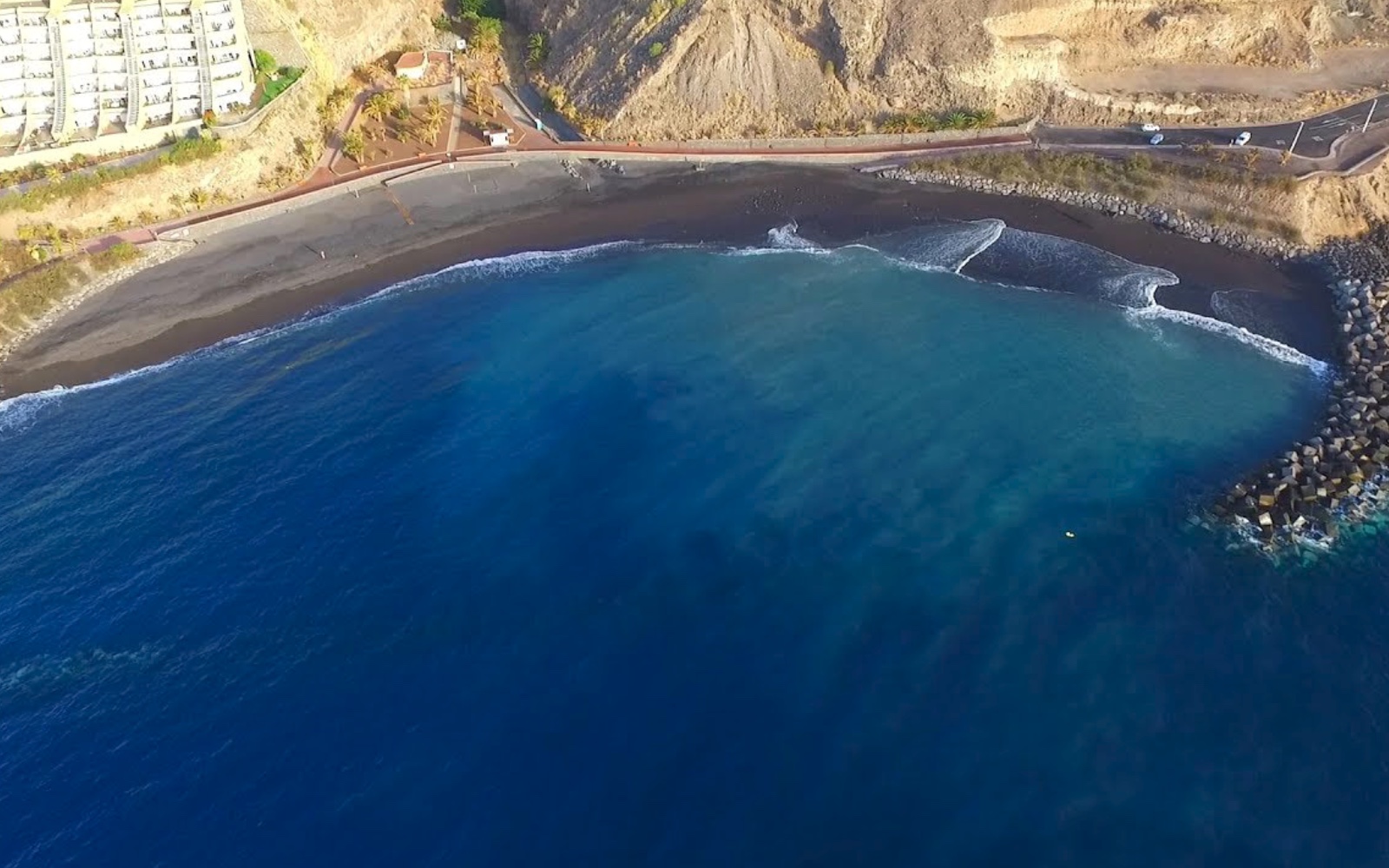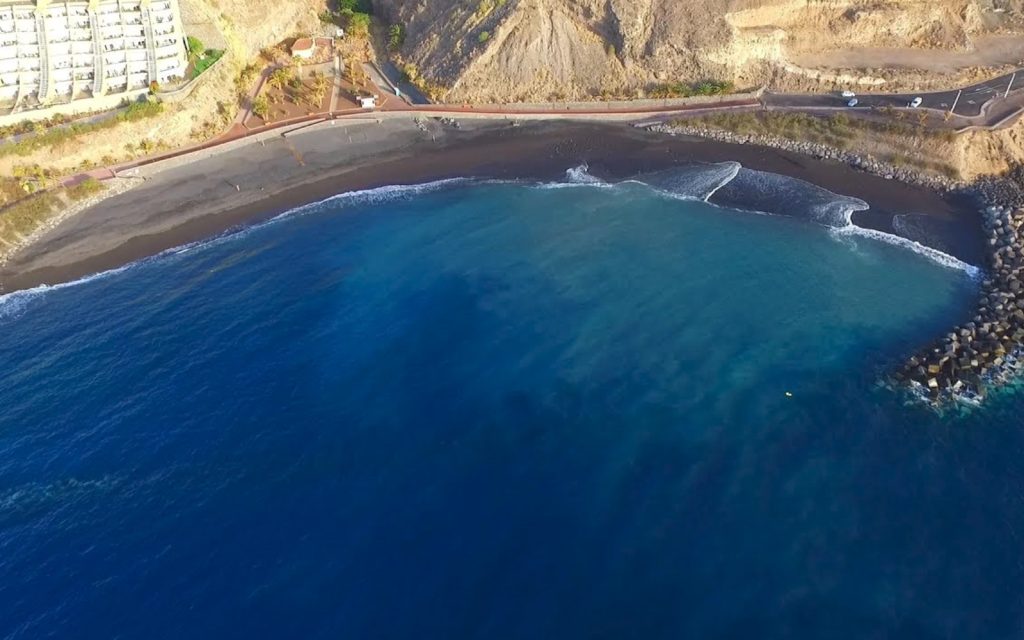 Beach of La Nea
It is located in Radazul, El Rosario. They are two beaches of fine black sand with calm waves. The area is very nice and the promenade is charming. It is very crowded so you might want to visit it in low season.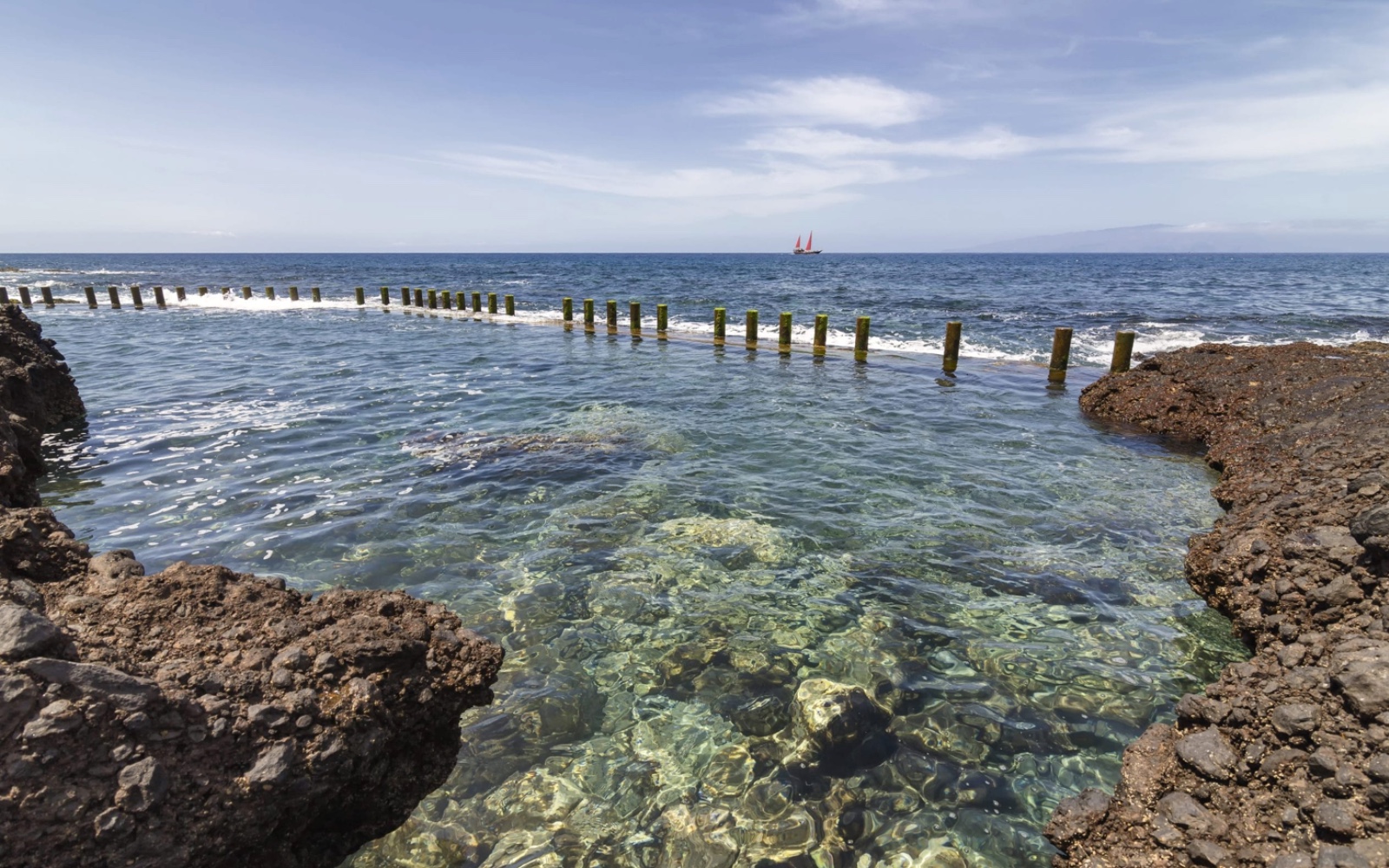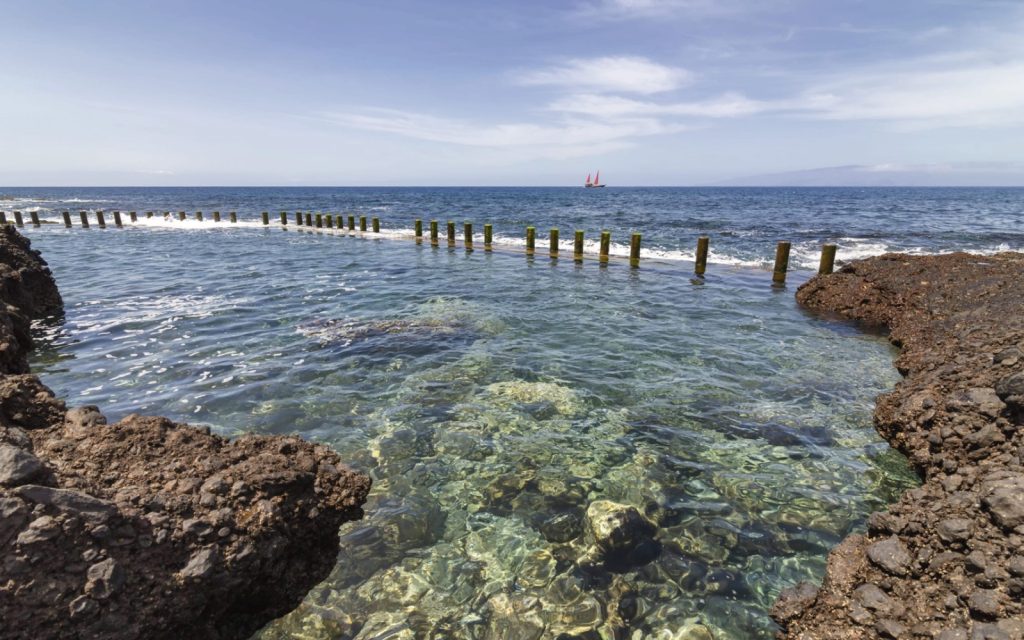 La Jaquita Beach
In Alcalá, Guías de Isora, in the south of the island, you will find 3 coves of black sand. This sand is more a product of man than of nature, as rocks and creeks that populated the beach were crushed. The truth is that it still looks beautiful and is worth a visit.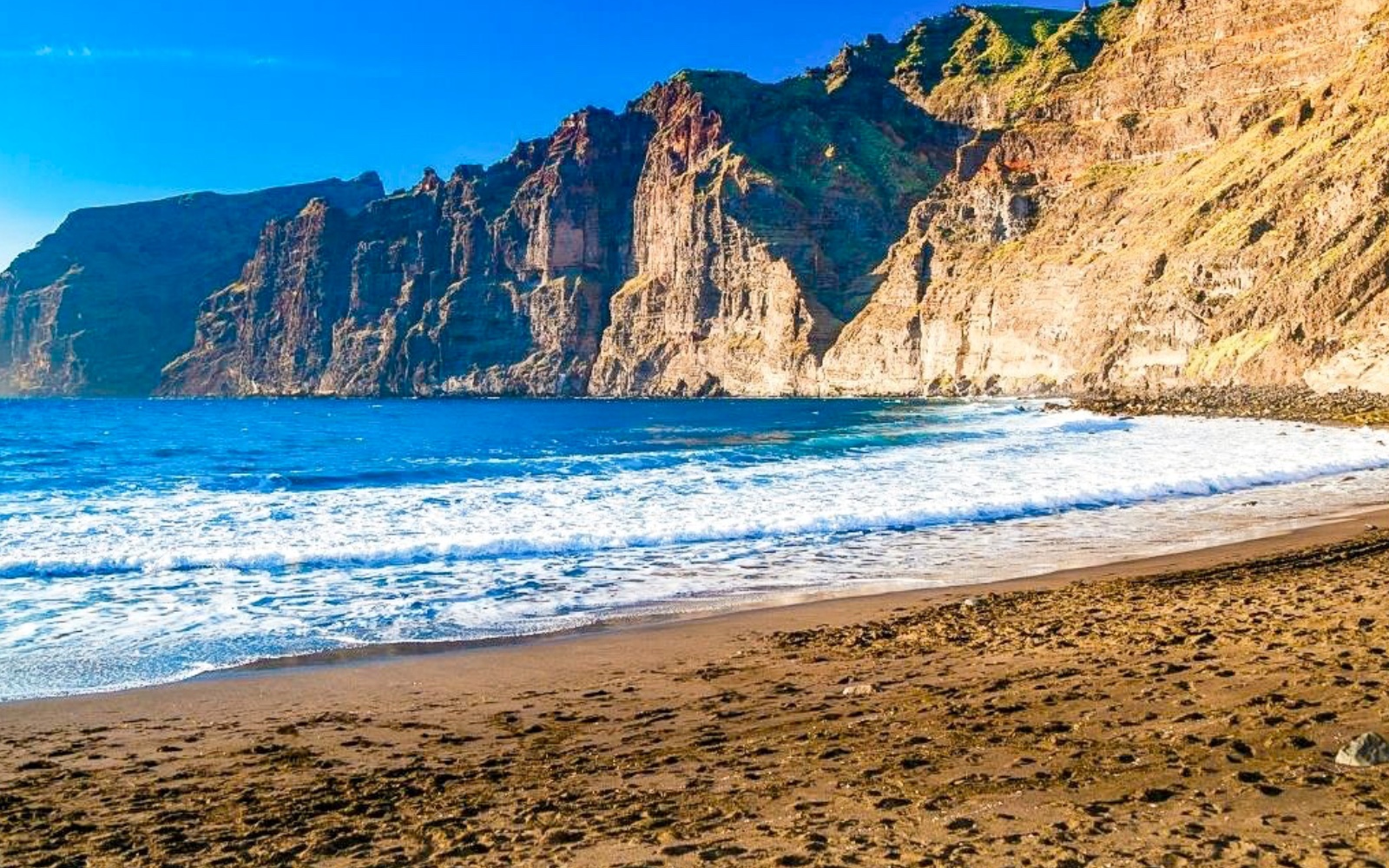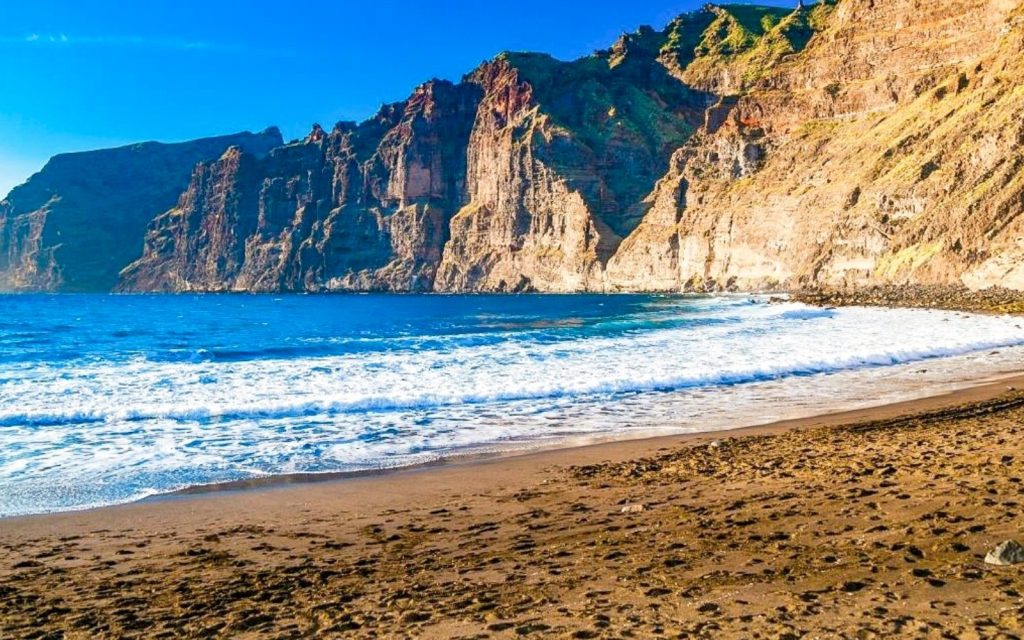 Beach of Los Guíos
In Los Gigantes, Santiago del Teide, at the foot of the cliff, you will find the last coastal village in the south of the island. When the sea is calm you can swim in its transparent waters, a very pleasant experience. From its port you can ride on boats that will take you to see the dolphins
This is an impressive tour and now you just have to plan your route, we hope you enjoy it very much!
G13 Club is a private social club for medical and recreational cannabis users based in Barcelona. It is also a space for musical and artistic development that promotes a multitude of activities focused on the expression and exhibition of urban, hip hop, reggae and skate culture.