For months we have been talking about Rihanna, this year's headliner for the Super Bowl Halftime Show. After 7 years without seeing this amazing artist on stage, the speculation about her show  reached a crescendo in the run-up to the game.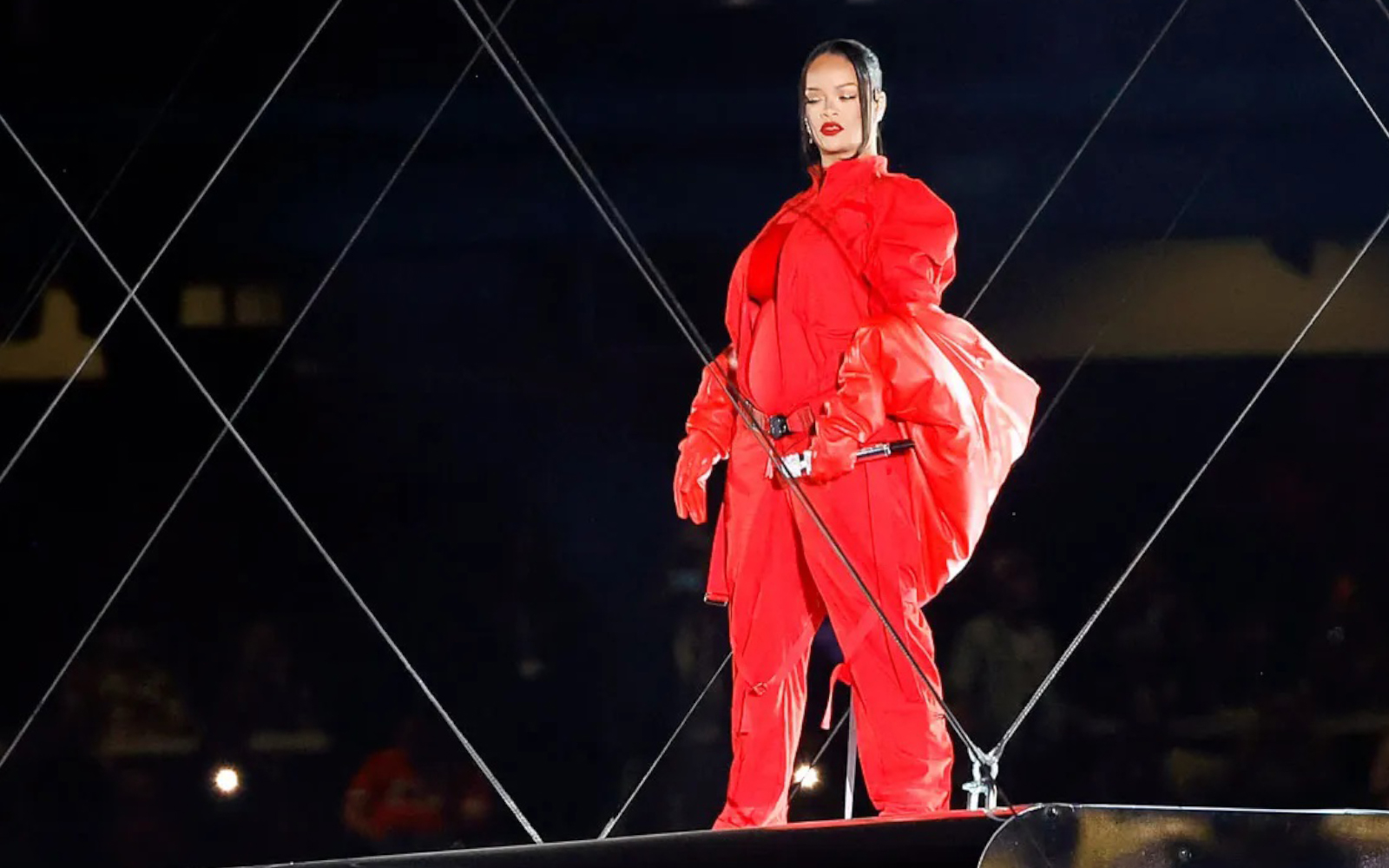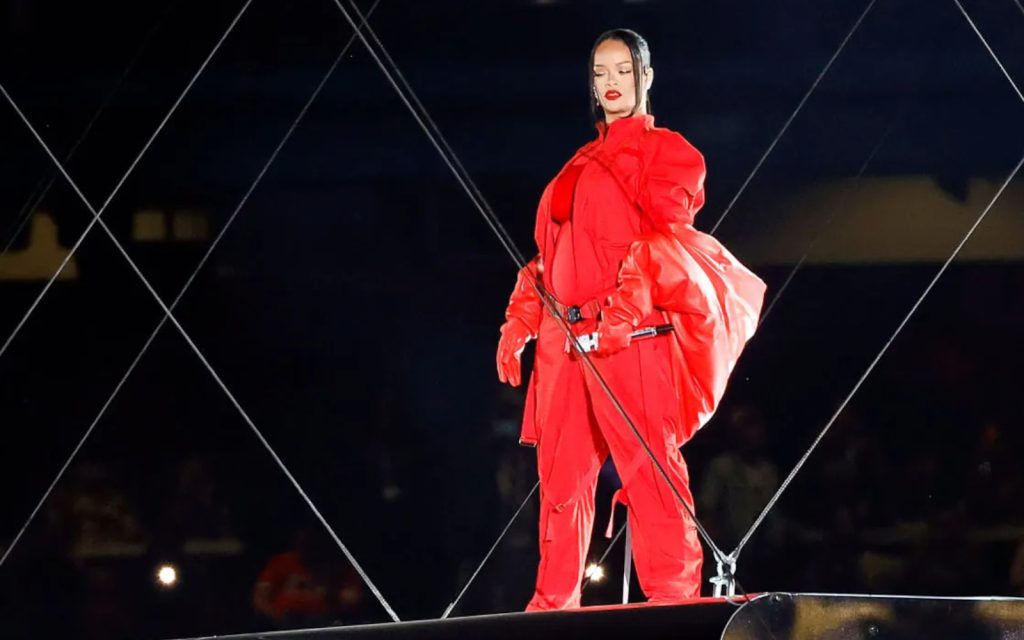 The public has speculated about Rihanna's guest-star, as it's become tradition that Super Bowl headliners share the stage with a surprise guest in their performance. But it turned out Rihanna was more than enough. In the end neither Eminem, nor A$AP Rocky nor Drake came out from behind the curtain. Riri handled the whole show alone with no one else besides her impressive group of dancers.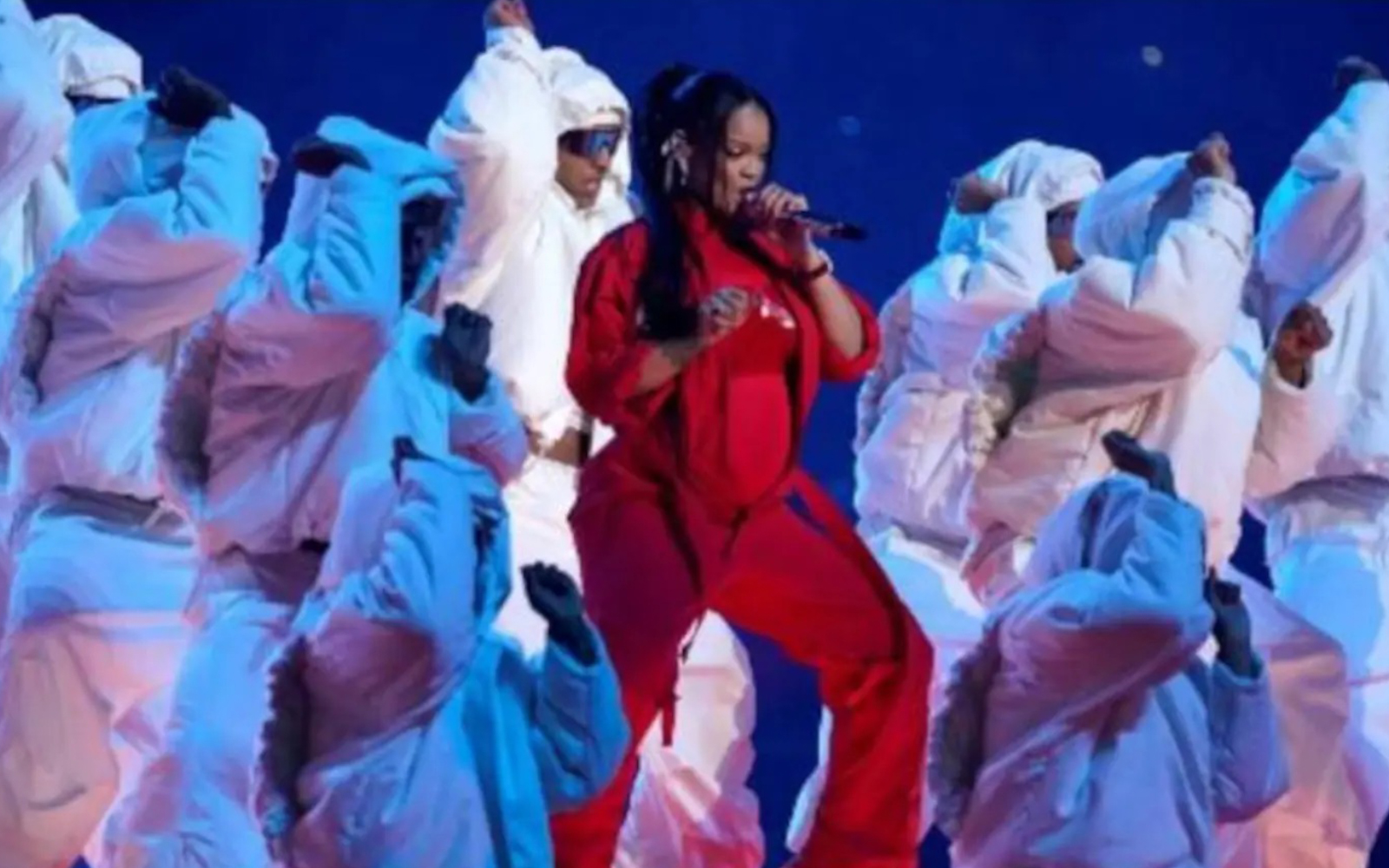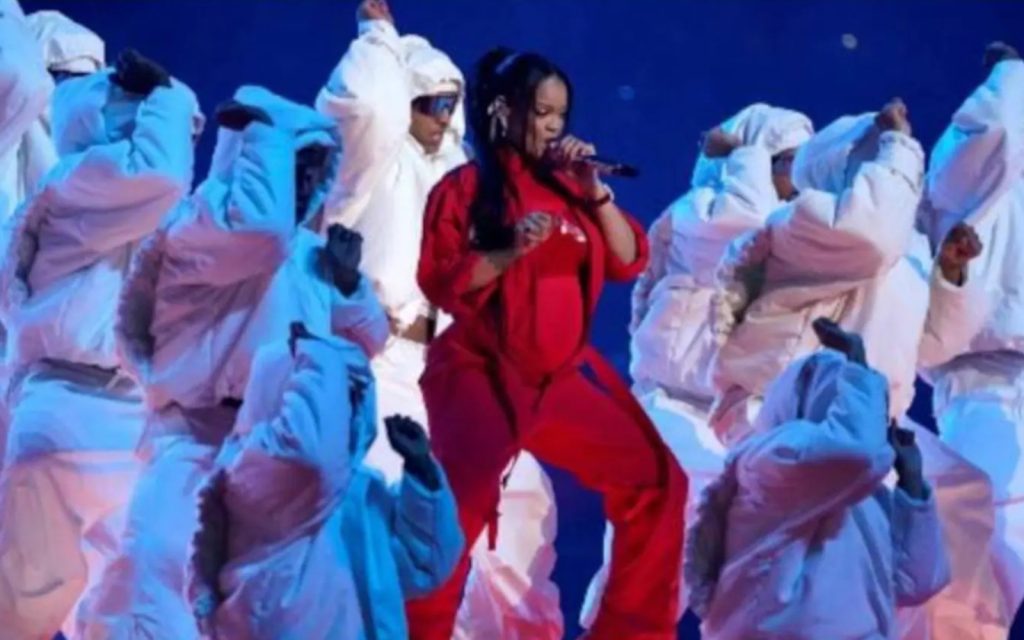 The result was an exquisite repertoire of her best songs without missing a single one of her greatest hits. Rihanna crowned the stadium singing her "Bitch Better Get My Money" and we had the classics like  "Umbrella", "Diamonds", "Work"…In the minds of many, it was the best of her career without hesitation.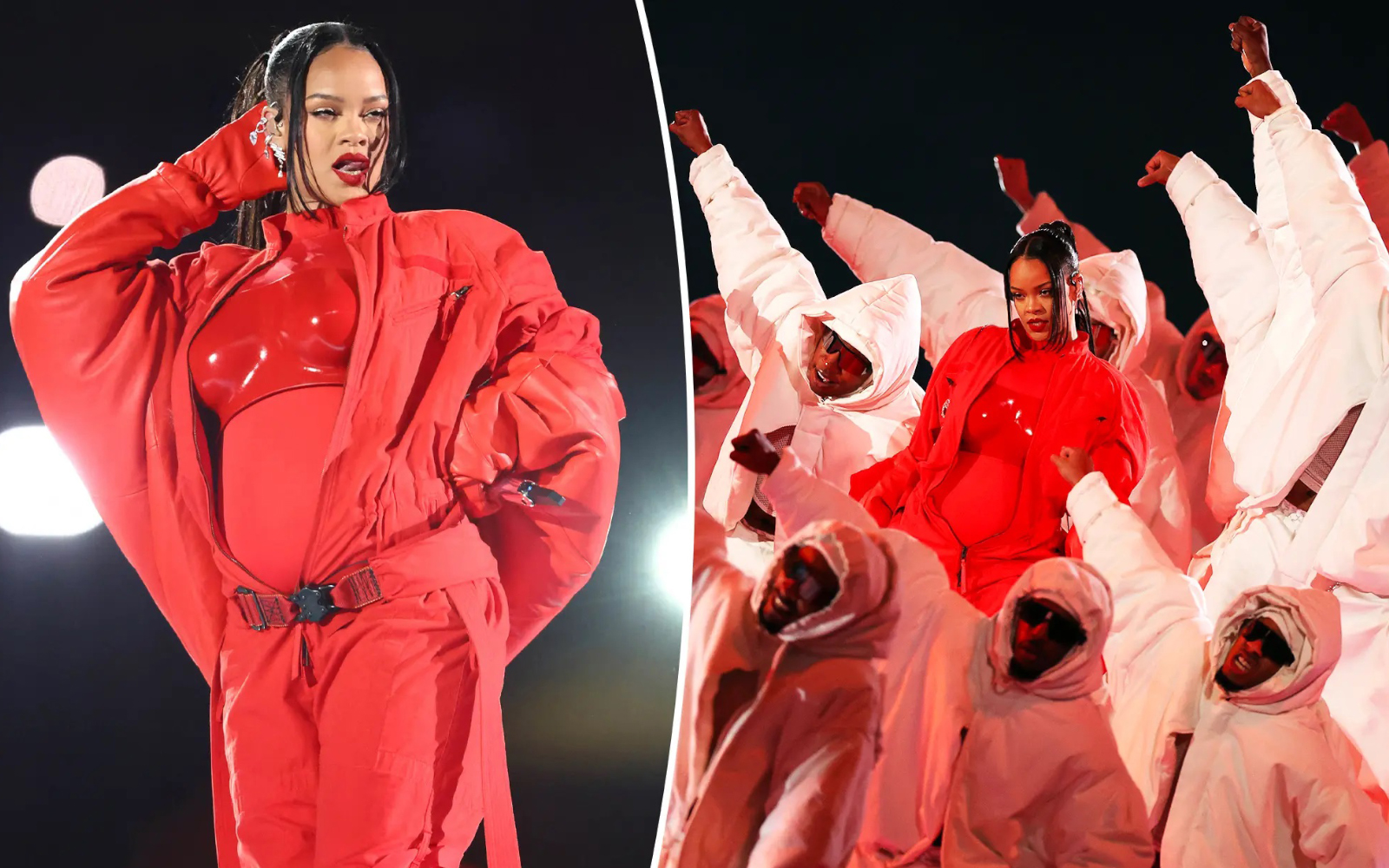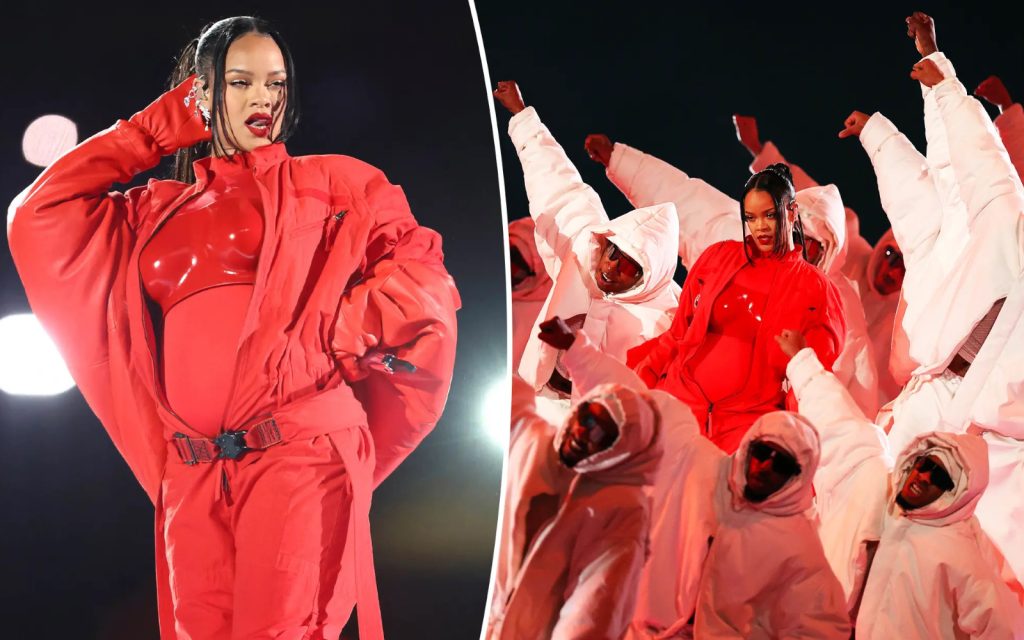 And why do we say she crowned the stage? Because she did. RiRi appeared on a platform that was going down to the ground where she completed the entire show using the entire length of the assembly interacting with all her dancers and even with her band of musicians.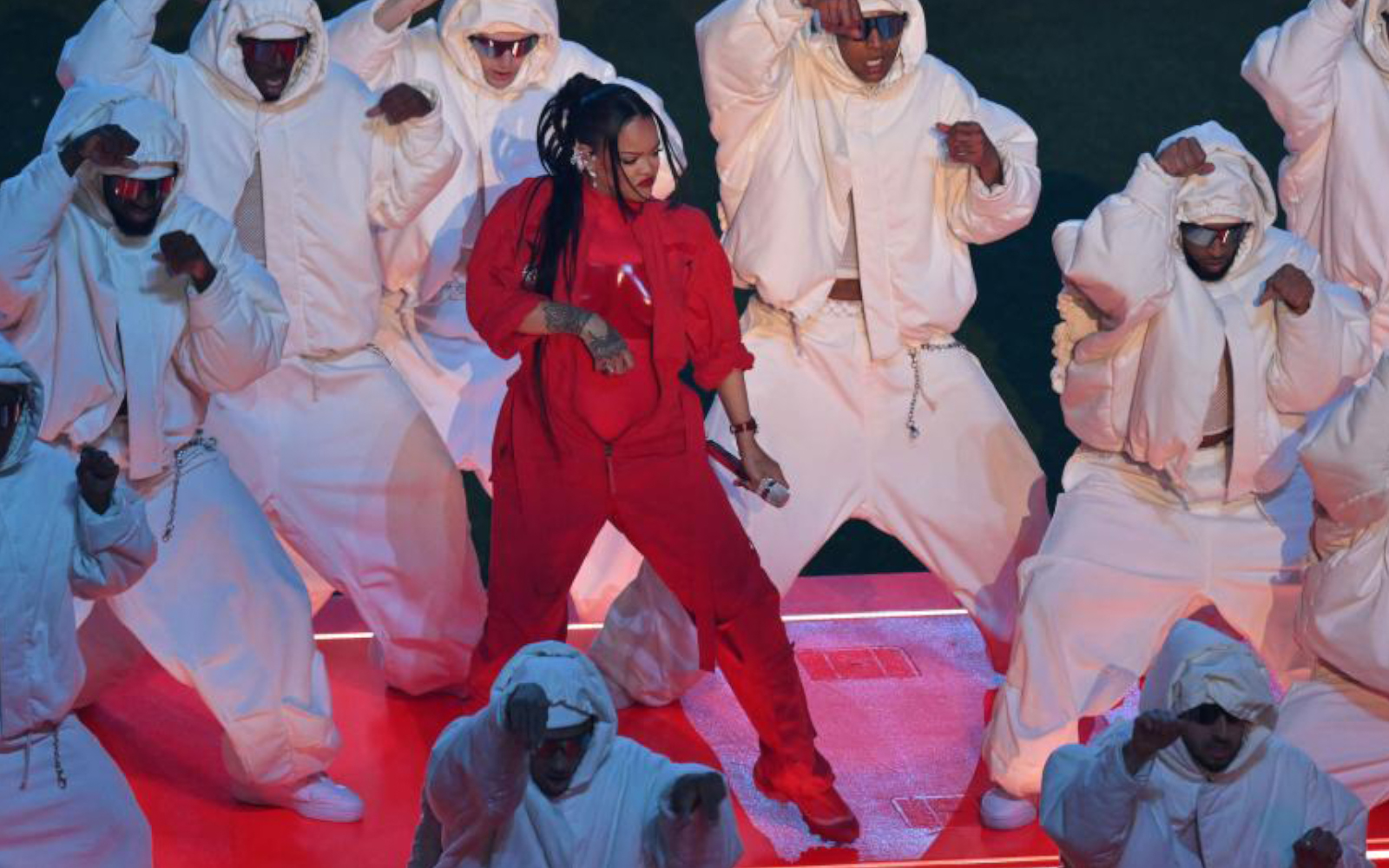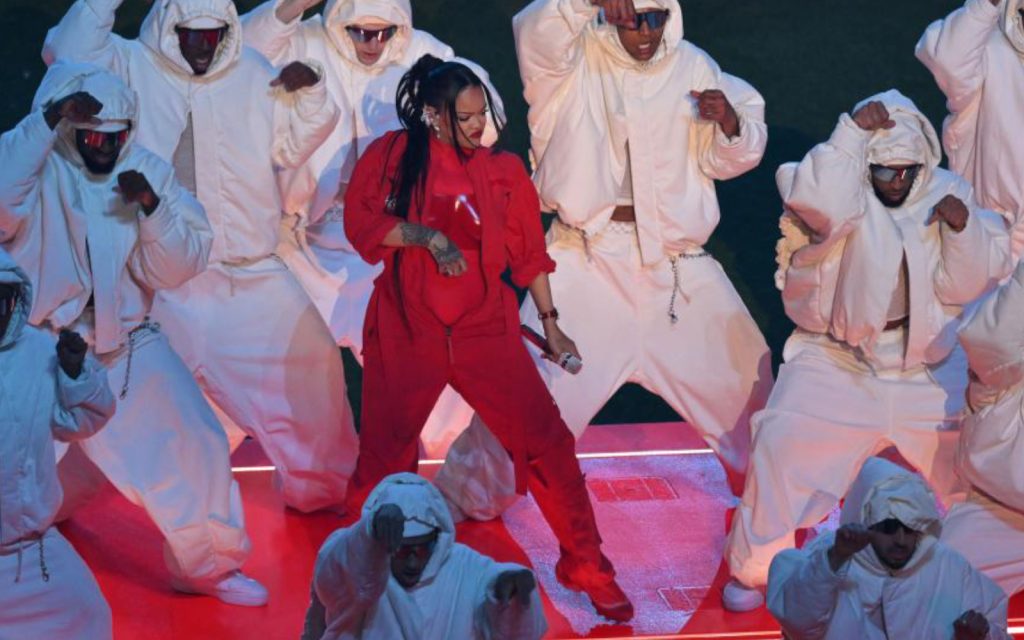 Rihanna used red for her wardrobe, and she was fully covered in a leather top over her red jumpsuit. The platforms were all red and were gliding through the air with her dancers on them. A little nod to her brand with the pause to look at her make up with a Fenty Beauty piece or the jacket lift of her dancing body to show off the Fenty Beauty bra.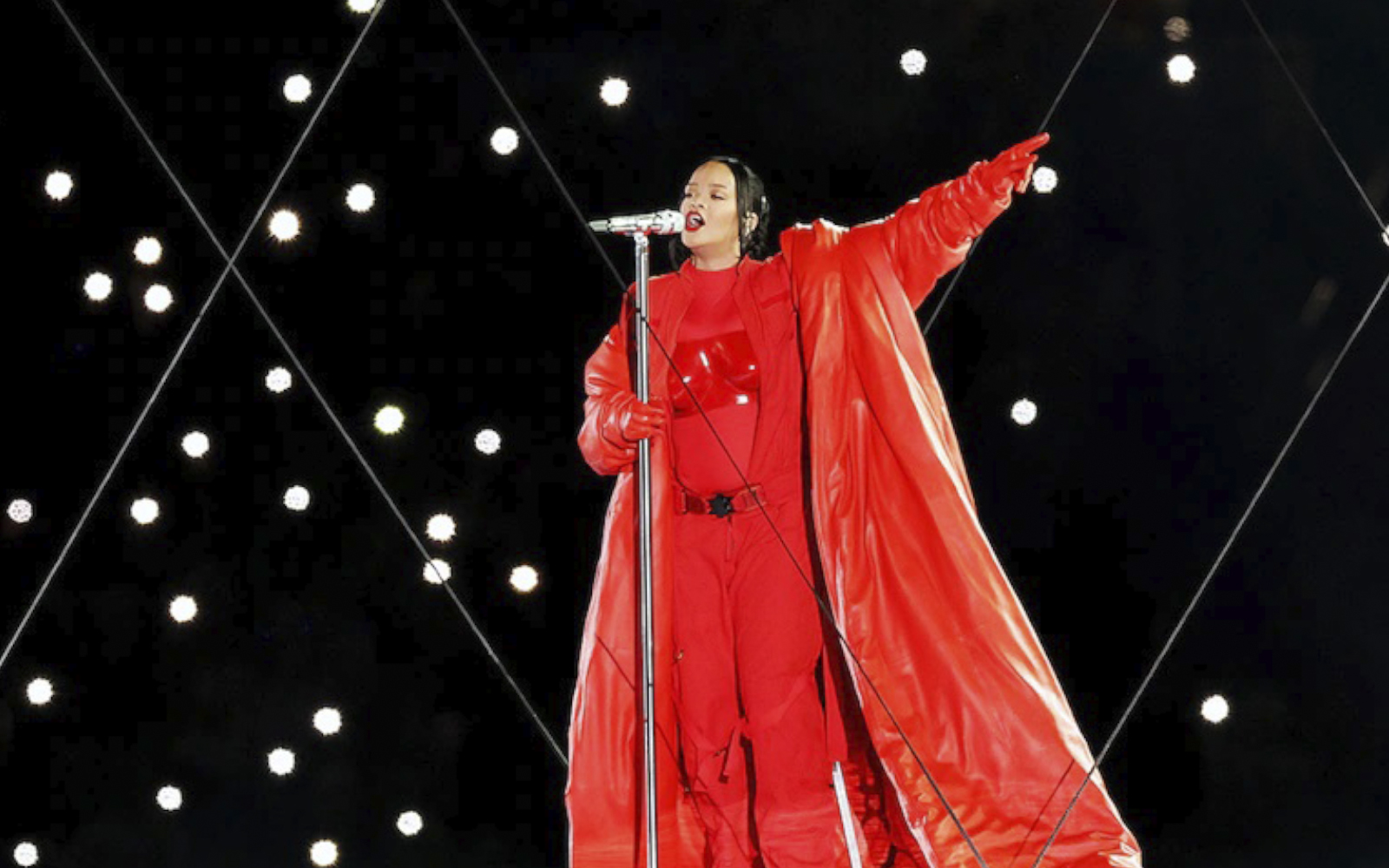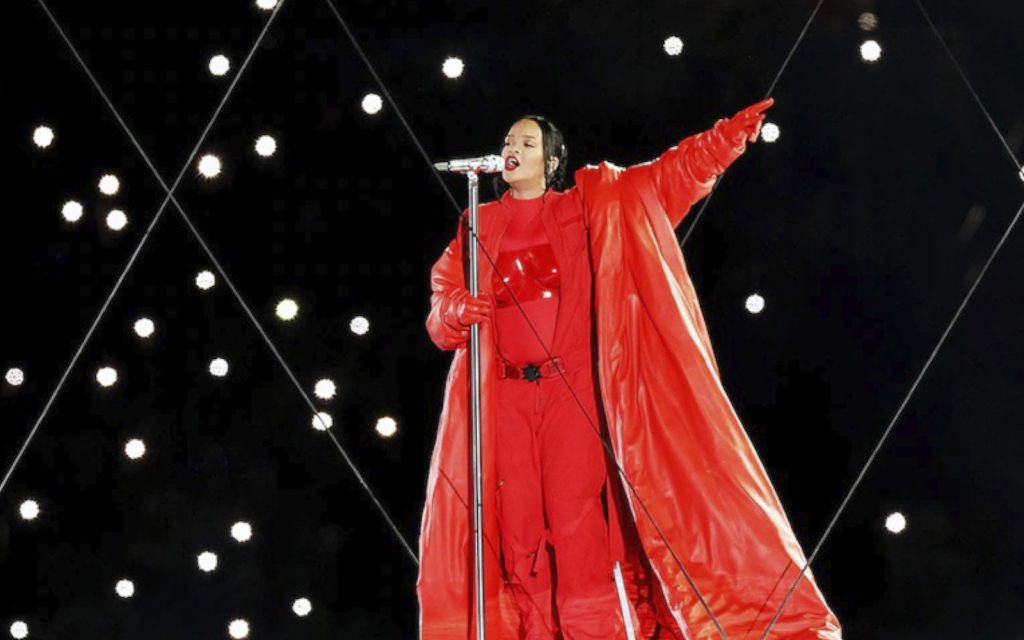 We saw RiRi in top form with her voice from start to finish and she followed the choreography to perfection, however we saw some moves that were missing and she did not have her famous hourglass figure. It wasn't long before Riri solved the mystery by revealing that she is pregnant with her second child with A$AP Rocky; which of course only makes her performance more amazing! Congratulations RiRi!
G13 Club is a private social club for medical and recreational cannabis users based in Barcelona. It is also a space for musical and artistic development that promotes a multitude of activities focused on the expression and exhibition of urban, hip hop, reggae and skate culture.