Every now and then, innovative artists emerge on the Barcelona music scene who disrupt the patterns of what is most commonly heard. They do this by bringing a fresh and interesting voice that commands attention. One such artist is Indee, known in the magical world for her power.
Indee is undoubtedly one of the most versatile and complete artists of the urban genre. The Barcelona native has fashioned a truly unique style, which features an explosive mix of hip hop, afrobeats and Latin rhythms.
I've heard you have experience in music and that you participated in other projects as a dancer and choreographer. So, how did Indee come to be?
In an organic, unpretentious and slow fire way. My contact with music is strong. My most direct and natural passion has always been dance. Later I started writing songs out of pure need to express myself, to externalize my reflections.
Then, thanks to my connection with hip hop I was able to give myself a chance, albeit with the help of some very good friends. I never thought I could dedicate myself to both dance and music in a professional way. But it is true that when I get involved in something, I do it with a lot of constancy and dedication. What was a hobby became my way of life.
Would you consider Indee as an alter ego or as an extension of yourself?
I never really intended to create a character as an artistic strategy. I mean, Indee has been growing, as I have grown as a person. But it is true that sometimes I feel that she is an alter ego, a Marvel super-hero version of myself, that is much more super extroverted and fearless, compared to how I am in my private life, who is much more quiet, shy and still.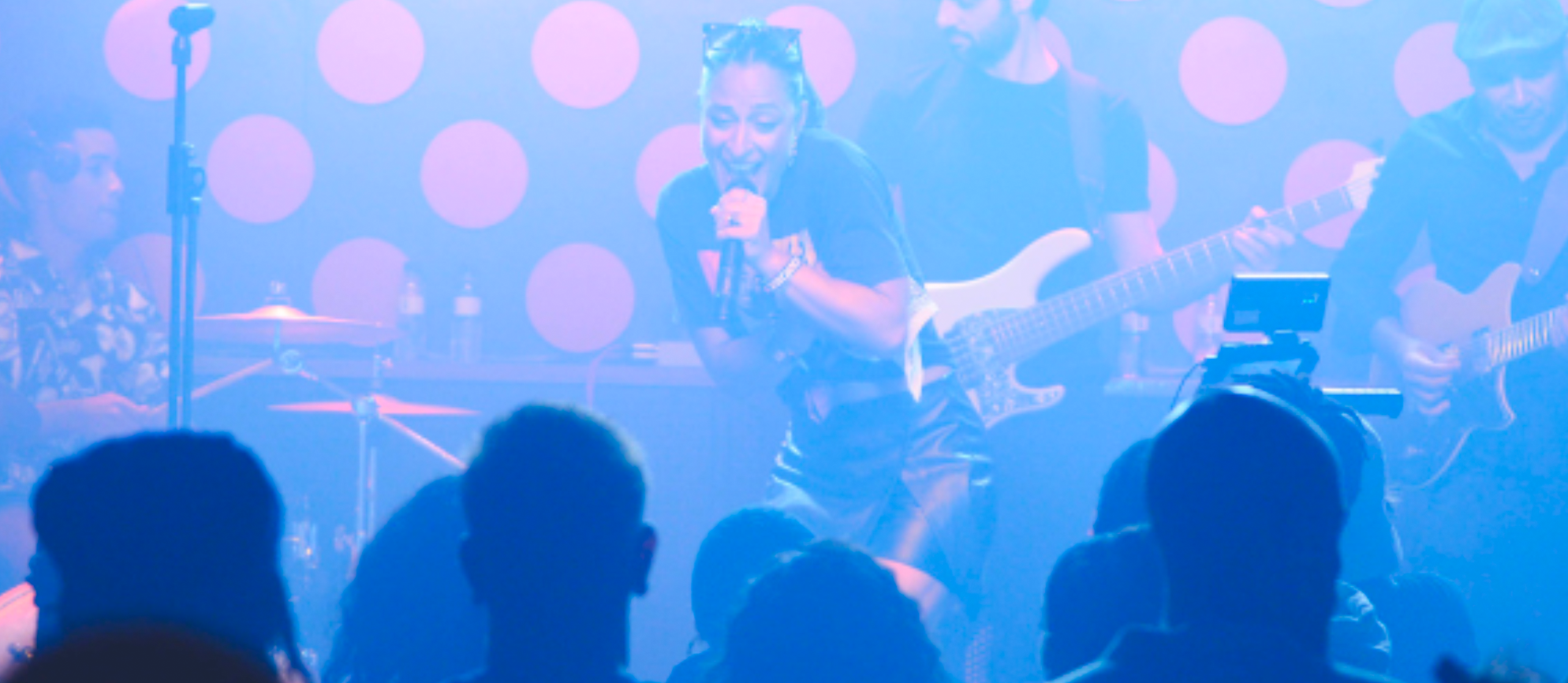 Are your lyrics and their intentions an honest expression of what you think?
I think that having a microphone in your hand carries a lot of responsibility. I have a lot of respect for the fact of communicating and for me making music, creating choreographies, making art in general, is totally personal and at the same time a mission towards the collective. In my lyrics I am myself, I talk about what I live, what I experience and what I think. It would be very difficult for me to talk about something I haven't lived.
To what do you attribute the success and the diffusion that your music has had since the first release (apart from your undisputed talent)?
I think success is the ability to do what you love, to keep feeding your passion without getting discouraged. But sometimes it is not accompanied by great exposure. However, I can say that, first of all, I must thank the people who have believed in me, from my closest circle of friends, at different stages of my life. Without them, I would not have been able to develop my talent.
I have never paid too much attention to opinions, both positive and negative. I have always maintained a balance, distancing myself to improve or change something in my art when necessary.
Without a doubt perseverance and discipline were the key.
I took alternative routes when the main ones did not open. I traveled, I took risks.
A piece of advice? Don't wait for opportunities to arrive at your door.
Three albums you would take to a desert island:
– "Based On a True Story" by Fat Freddy's Drop.
– "Voodoo" by D'Angelo.- "The Love Movement" by Tribe Called Quest.
Her latest album Gloria, which debuted in July 2020 revolves around introspection, and subtly reflects how it directly and indirectly reflects a message of empowerment.

Watch here the video for "Gloria", single with the same name of the album:
G13 Club is a private social club for medical and recreational cannabis users based in Barcelona. It is also a space for musical and artistic development that promotes a multitude of activities focused on the expression and exhibition of urban, hip hop, reggae and skate culture.