Andrea Mattoni is an internationally renowned artist who was born in Varese, northern Italy, on April 7, 1981.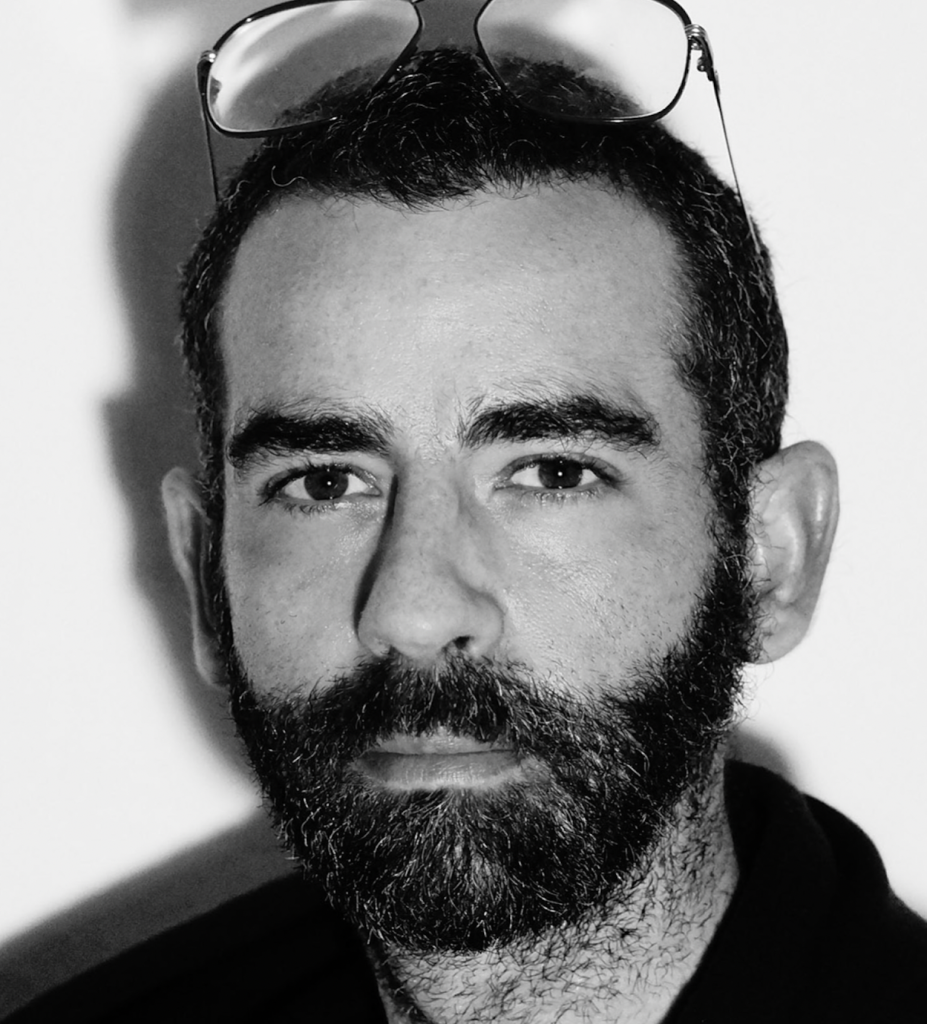 In 1995 he approached street art and began to demonstrate an innate artistic talent, painting murals and graffiti on city streets.
It is here that he begins his adventure as a writer, joining the second generation of graffiti artists in the 1990s, under the name Ravo. And it is here that he establishes his roots in the urban and hip hop culture typical of those years, in which people painted city walls at night, buses, trains, always ready to run from the police.
Ravo is a child of art, and it is easy to imagine the stimulating environment in which he grew up: his father Carlo was a conceptual-behavioral artist, and his uncle Alberto was a well-known illustrator. They all inherited their gifts from Ravo's grandfather, Giovanni Italo, a painter and author of some of the most important Liebig and Lavazza figurine series.
In the early 2000s, Ravo decided to further enhance and broaden his artistic talent by enrolling in the Brera Academy of Fine Arts. During this period, he partially abandoned street art and graffiti to devote himself to the study and practice of classical painting.
He later became assistant to curator Manuela Gandini at Gigi Rigamonti's Art gallery in Milan. It was during this period that Ravo rediscovered his roots and returned to using the spray can as an artistic medium.
Collaboration with numerous art galleries led him to deepen his pictorial research. Andrea decides to bring the technique back from the canvas to the wall, bringing a context of illegality face to face with institutions, museums or festivals that accept his work.
In 2016 she kicked off her project "Recovery of Classicism in the Contemporary", an artistic idea that aims to unite. To unite the past with the present, to unite classical art and contemporary art. To unite, from a methodological and personal point of view, the techniques learned during academic studies with those developed through the study of the use of spray.
This is the moment when Ravo's art is transformed into public, democratic and usable art, able to make itself known to all.
His years of studies, combined with his graffiti artist past, led him to reproduce the works of great painters such as Caravaggio on a larger scale through the use of spray cans.
Ravo honed a technique all his own, experimenting with the use of new and modern colors to imitate those spread on canvas with oil paint.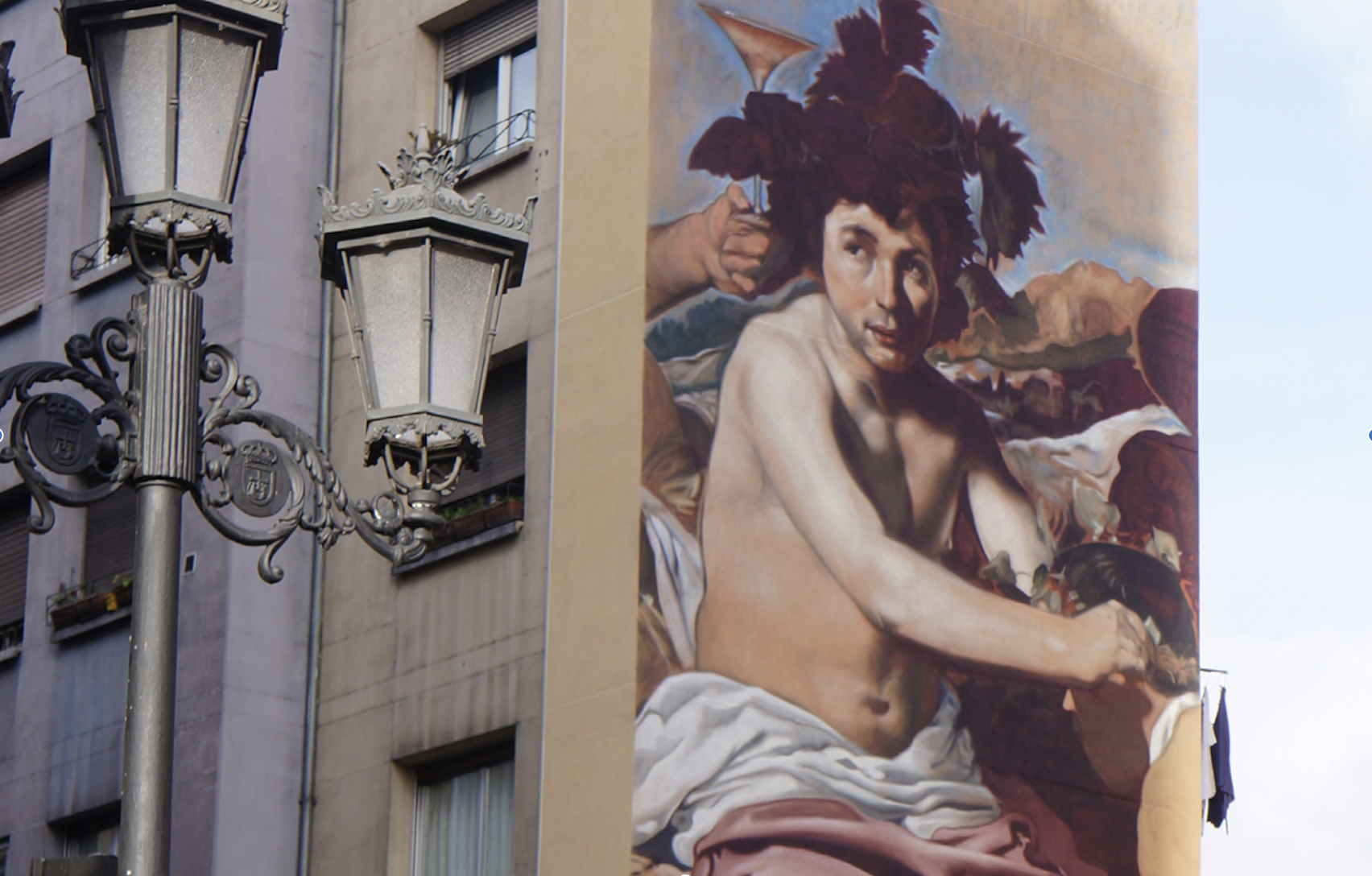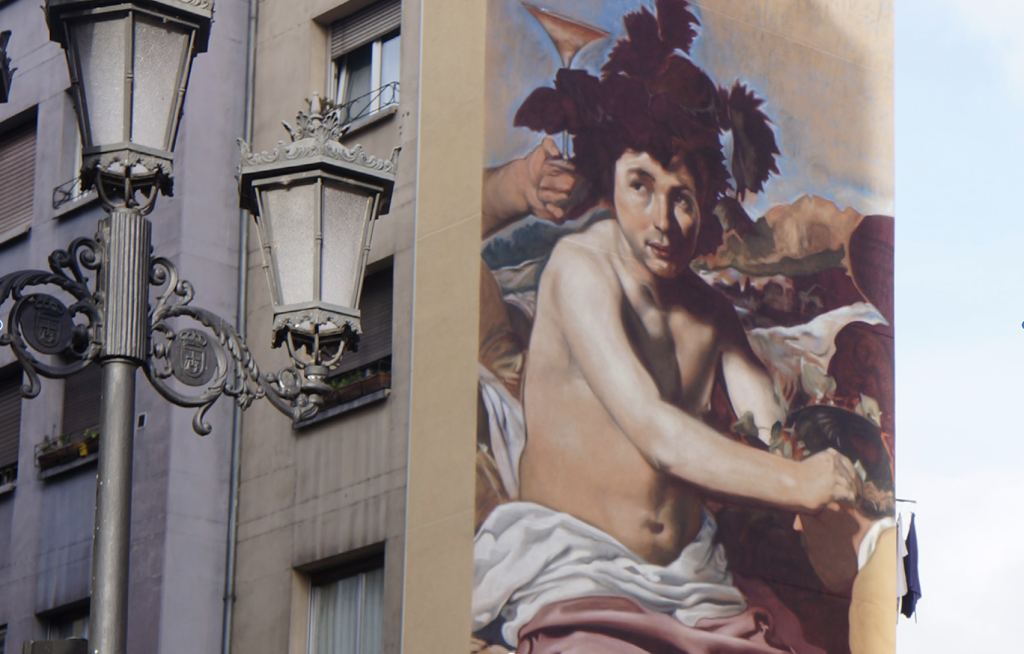 "My idea of street art is a tribute to my origins, to my lands. A strong acknowledgement to the great painting of the past and to all that is the basis of our visual culture.
I feel compelled to pursue this project strongly. Mine is a message of reculturalization, hope and, above all, beauty."
Andrea Ravo Mattoni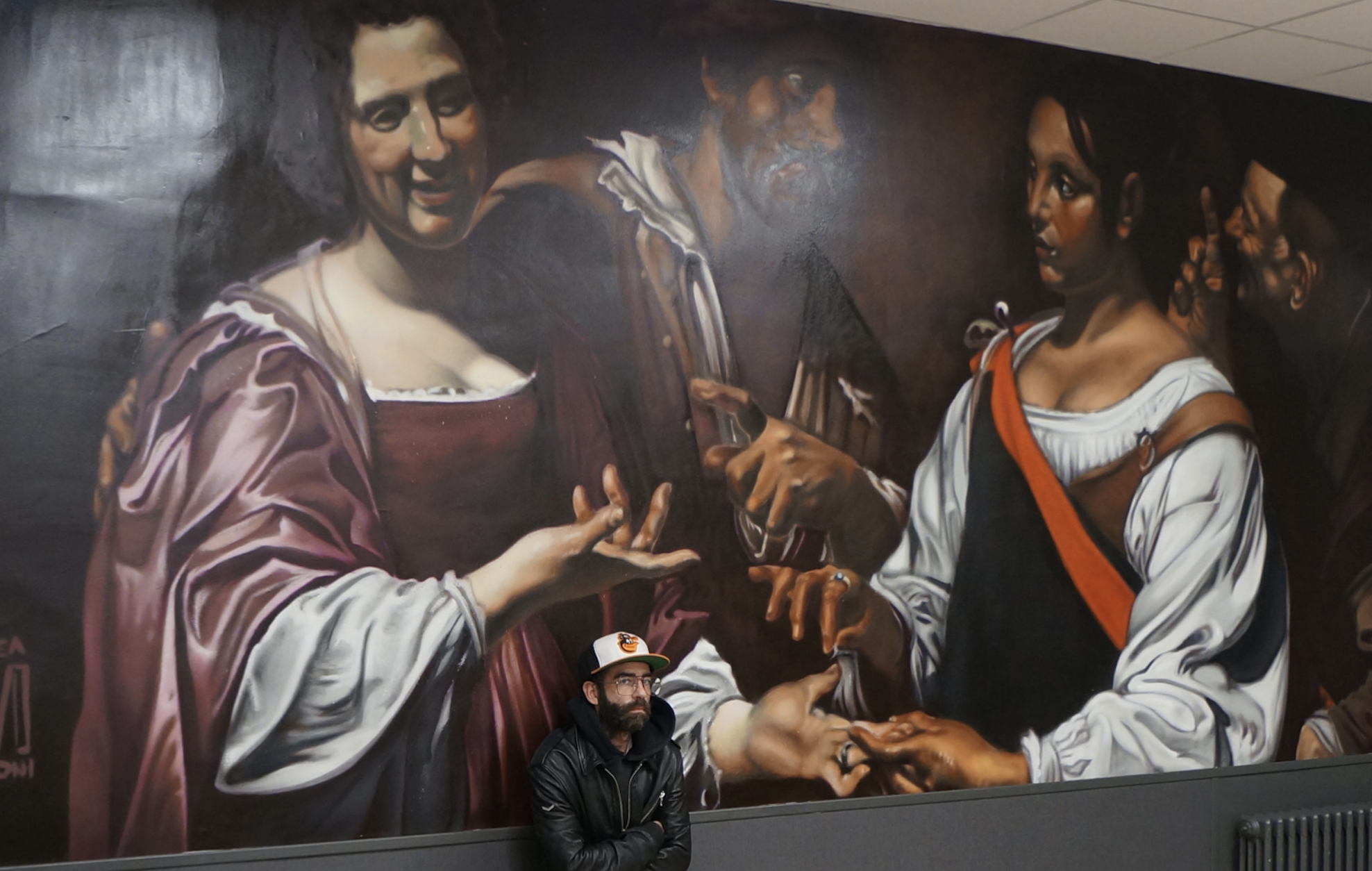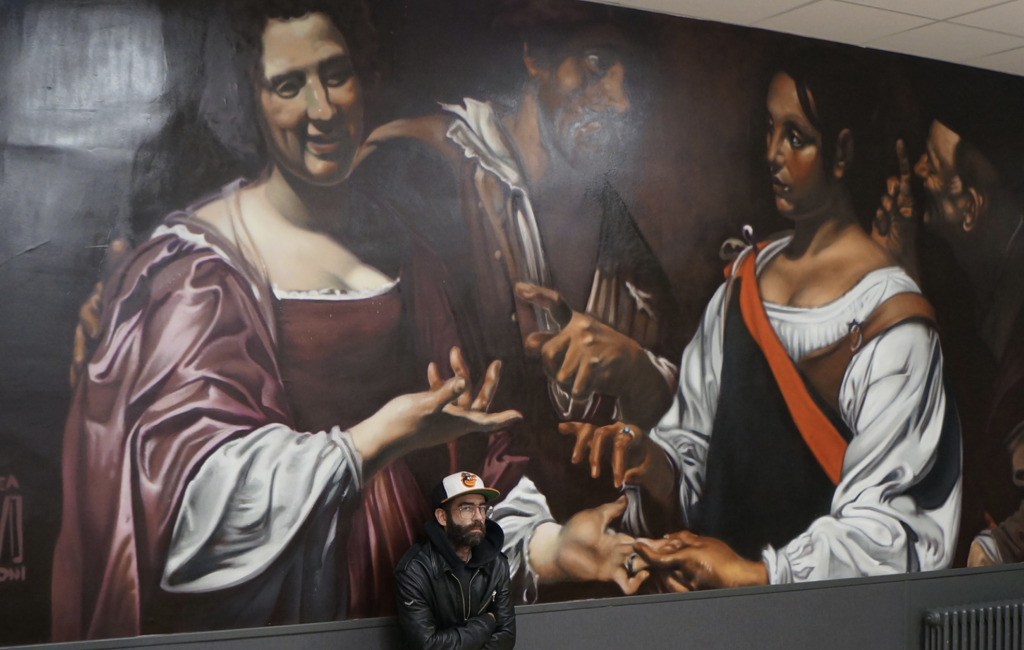 Reproducing a classical masterpiece by integrating it into an urban context means, first of all, making that work popular again, visible to anyone, even to those who casually come across it in the course of their daily activities. It is, therefore, a matter of creating new possibilities of encounter, expanding the ways in which the work can be enjoyed.
The spirit that moves Ravo, namely that of socially sharing art as a value, emerges clearly: the tools, the support, the context change, but the pictorial nature of the work, the symbolic potential of the image, remains unchanged.
Despite the technical renewal, in fact, Ravo remains in the most traditional groove of artistic poetics, the one that identifies the primacy of the visual result as its essence.
From July 1 to 7, Andrea Ravo Mattoni will paint the entrance of G13 Club. For fans, it will be possible to observe her technique throughout the week. We are proud and extremely happy to host an artist of his caliber.
We look forward to seeing you there!
G13 Club is a private social club for medical and recreational cannabis users based in Barcelona. It is also a space for musical and artistic development that promotes a multitude of activities focused on the expression and exhibition of urban, hip hop, reggae and skate culture.