When you think of country music and hip hop music, you don't see very much in common. The country music fan base is almost all rural and conservative, while hip hop's "hard core" fan base mainly consists of urban or suburban city dwellers. But in what can only be described as the miracle of cannabis manifesting itself, country music star Willie Nelson and hip hop legend Snoop Doggy Dogg have become the most unlikely friends.
Willie Nelson is one of the oldest and proudest "stoners" in all of cannabis culture. He has been a prominent and vocal advocate of cannabis legalization for the last 30 plus years. In fact, Willie is almost as famous for his cannabis advocacy as he is for his music. It has long been rumored that Wille smoked a joint on the roof of the White House when he visited it during the Clinton years.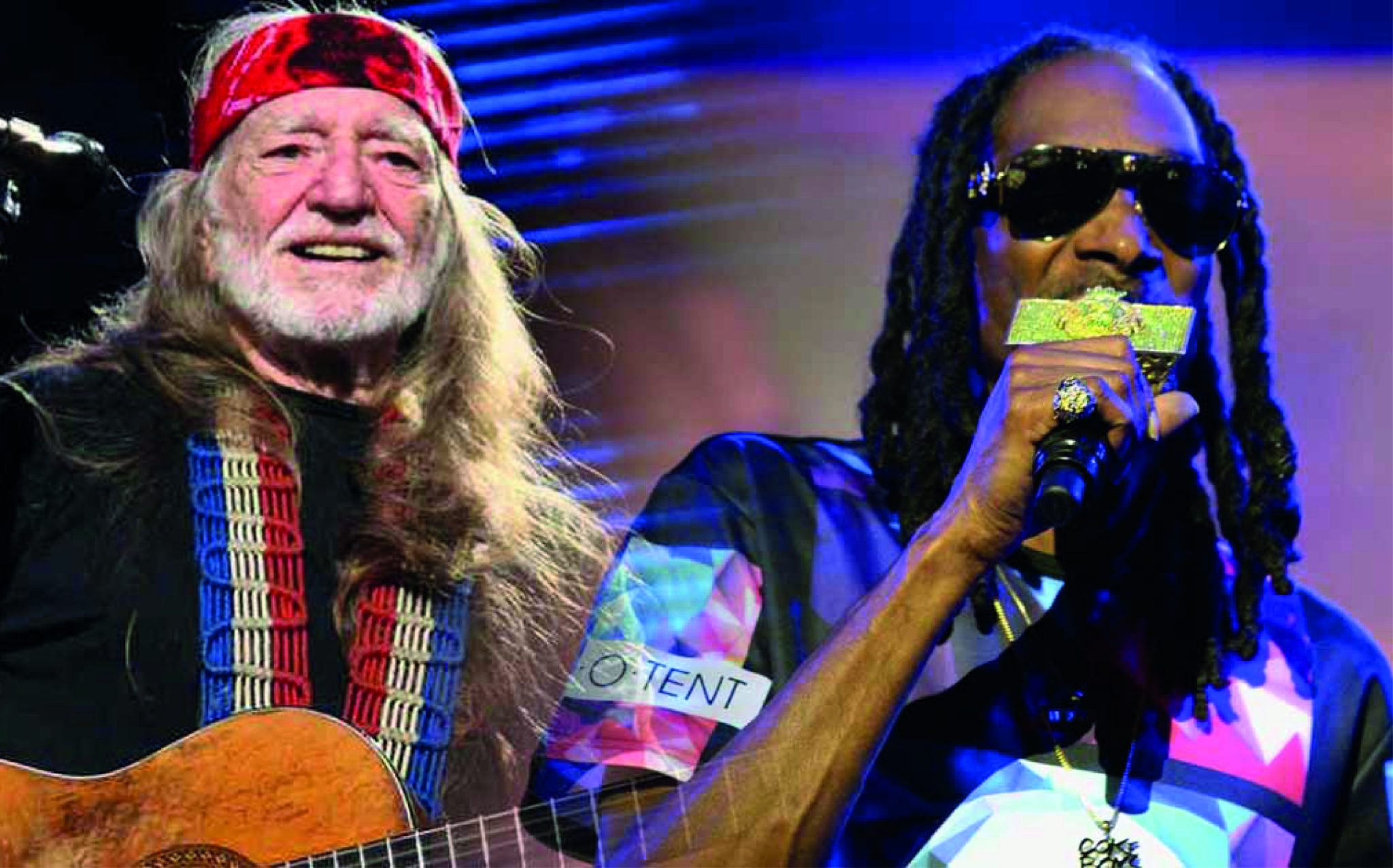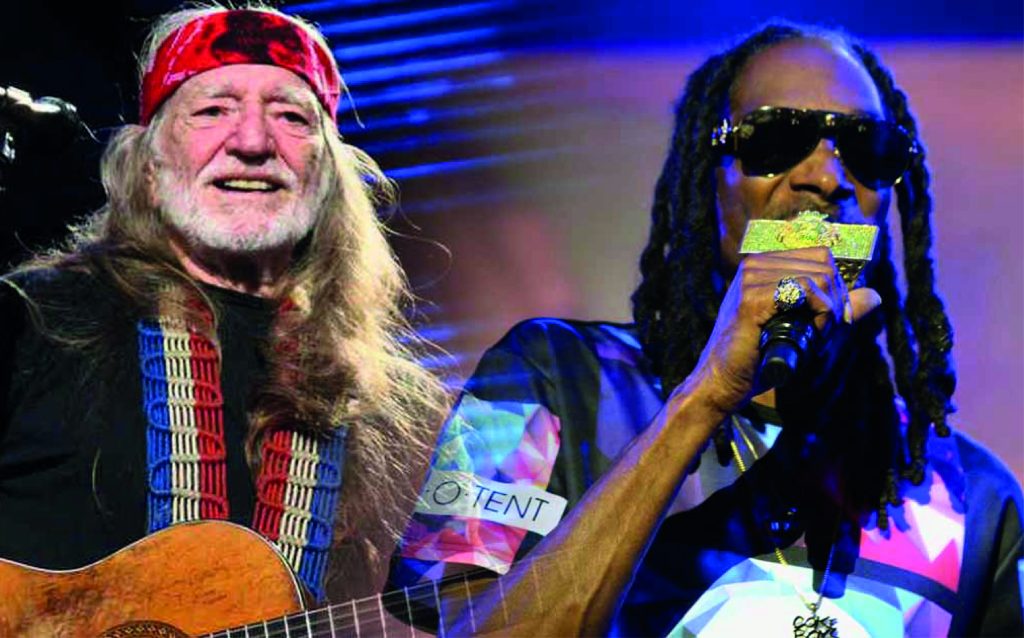 Snoop Doggy Dogg's history needs little to no introduction for hip hop fans. The North Long Beach native logged a smash performance on Dr. Dre's classic album "The Chronic" before becoming a star in his own right on his solo debut, Doggystyle. While Snoop certainly had a tough image, there was always a playful, charismatic side to him that you could feel when listening to his music.
This made Snoop one of the most accessible hip hop stars and it wasn't long before his open love of cannabis combined with his superstardom to begin hatching some unusual friendships. In fact, it was one of Snoop's acquaintances, Esquire Magazine's Andy Langer, who put Snoop and Nelson together. Andy was in Austin, Texas in 2007 when he was smoking a joint with Willie Nelson and Andy asked Willie if he had ever smoked with Snoop.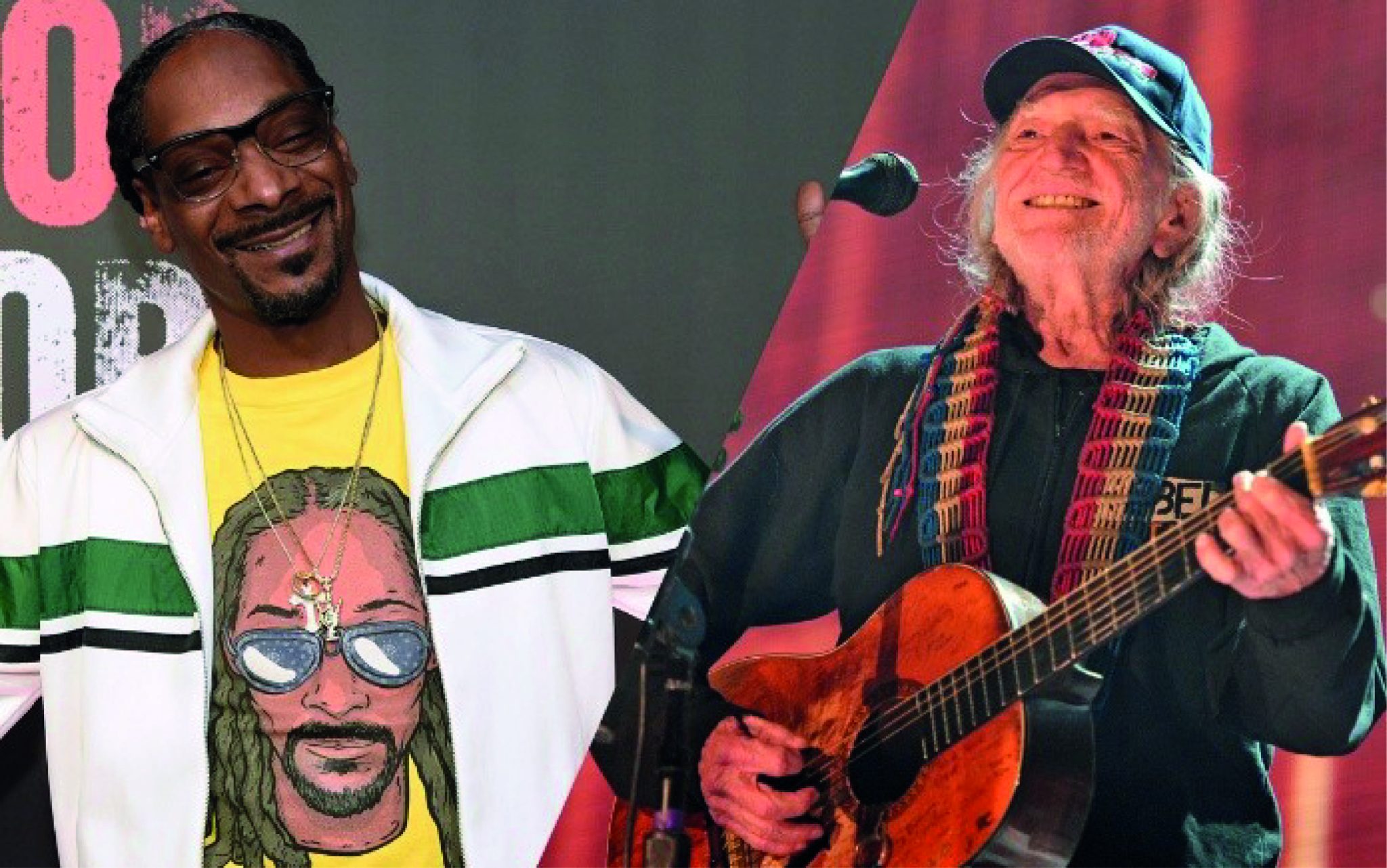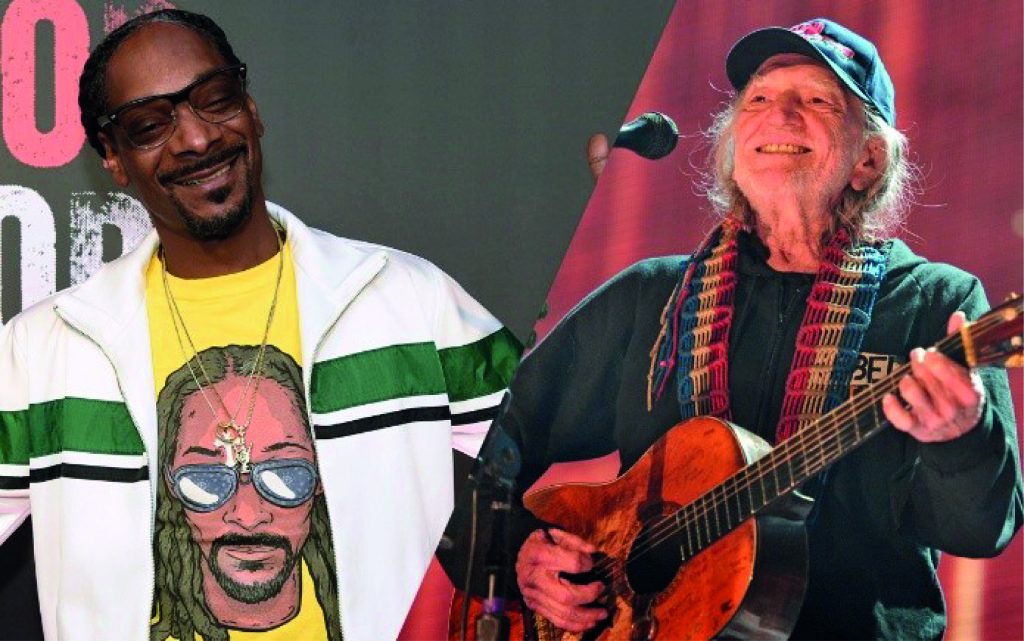 Nelson said "No", but he would like two and Andy arranged for an introduction. Upon meeting, the two legends hit it off almost immediately. Snoop vividly remembers Willie handing him a bong, a joint and even some dab hits, and being amazed that in spite of being several decades older than Snoop "Willie is one of the only people who can smoke me under the table."
After relaxing over a joint, Willie and Snoop got the munchies and discovered their favorite restaurant was KFC. The two men went together to a nearby location and when the chicken bucket came, they both reached in and grabbed the same piece of chicken at the same time. Since that moment, they have been smoking buddies. Not only that, these two have recorded music together. Willie appeared on "My Medicine" with Snoop in 2008, then Snoop returned the favor appearing on Willie's classic "Roll me up" in 2012.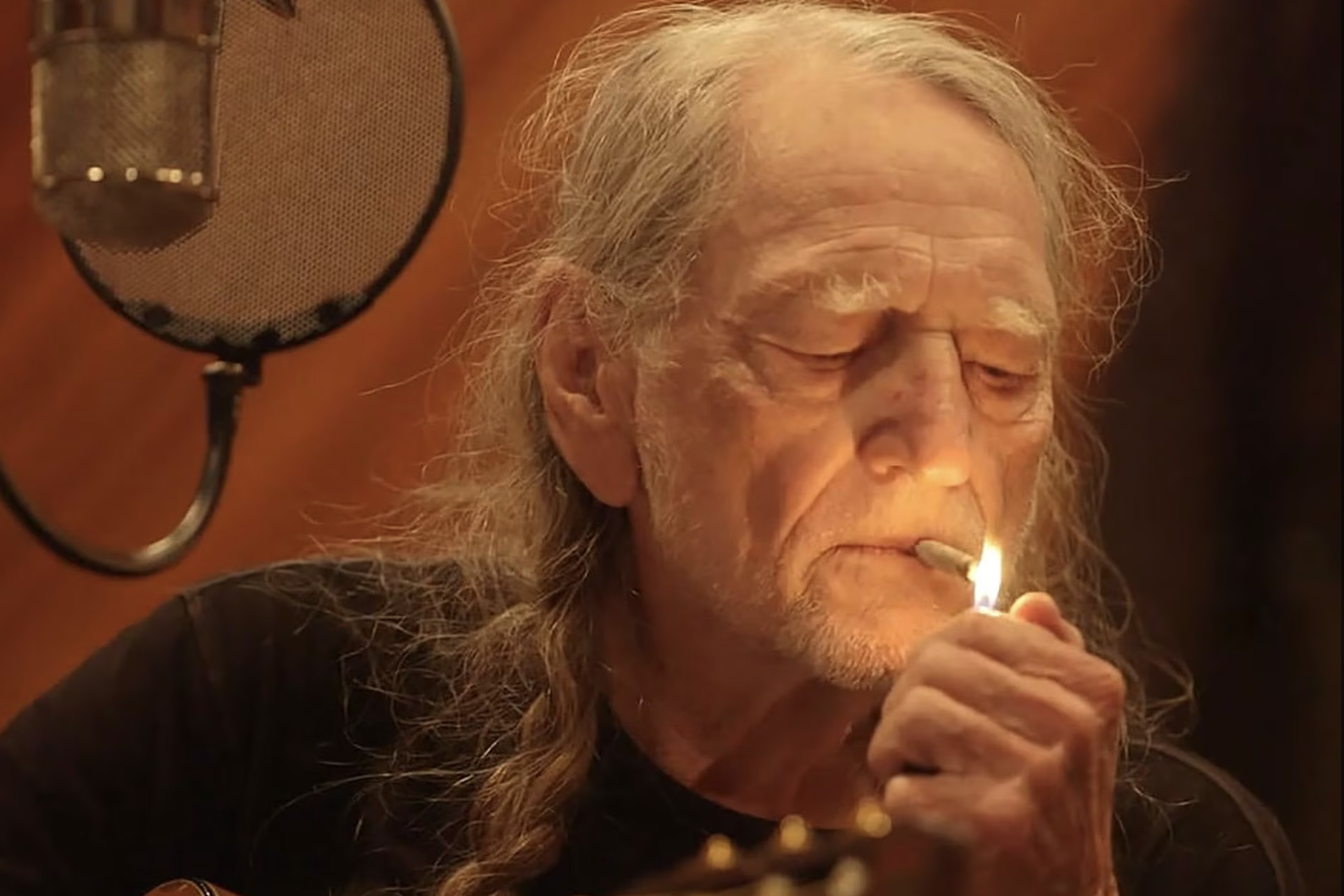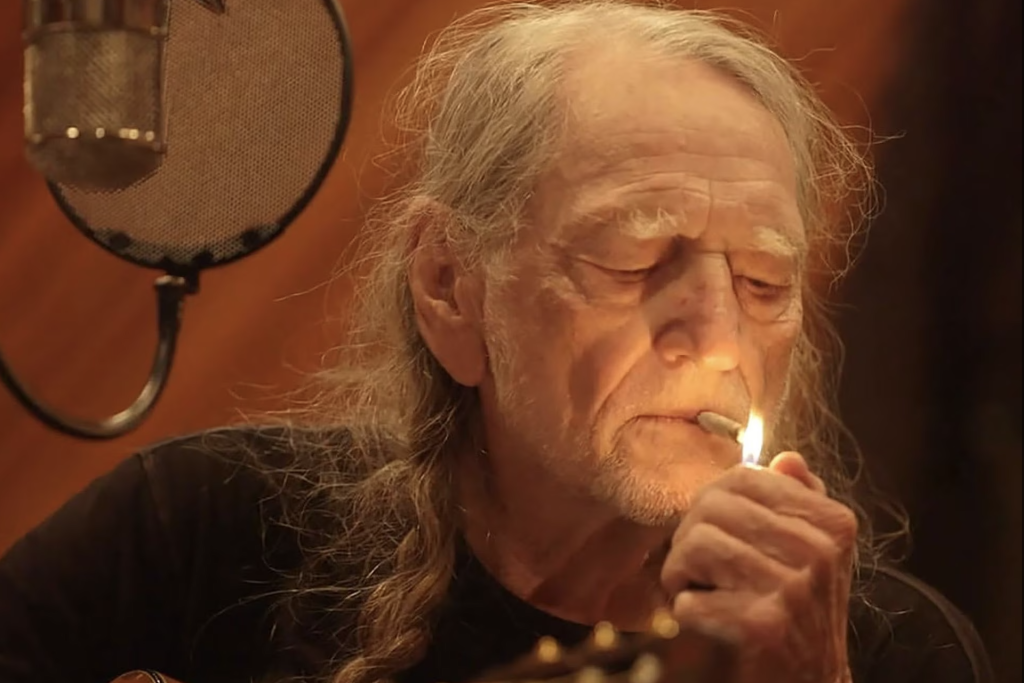 This is one of the things that makes cannabis so unique. One chance meeting over a joint can lead two people from totally different cultures and different parts of the world to become best friends overnight. G13 Magazine celebrates Willie and Snoop, and reminds you to learn from this lesson. Be social when you're smoking. You never know who you will meet.
G13 Club is a private social club for medical and recreational cannabis users based in Barcelona. It is also a space for musical and artistic development that promotes a multitude of activities focused on the expression and exhibition of urban, hip hop, reggae and skate culture.