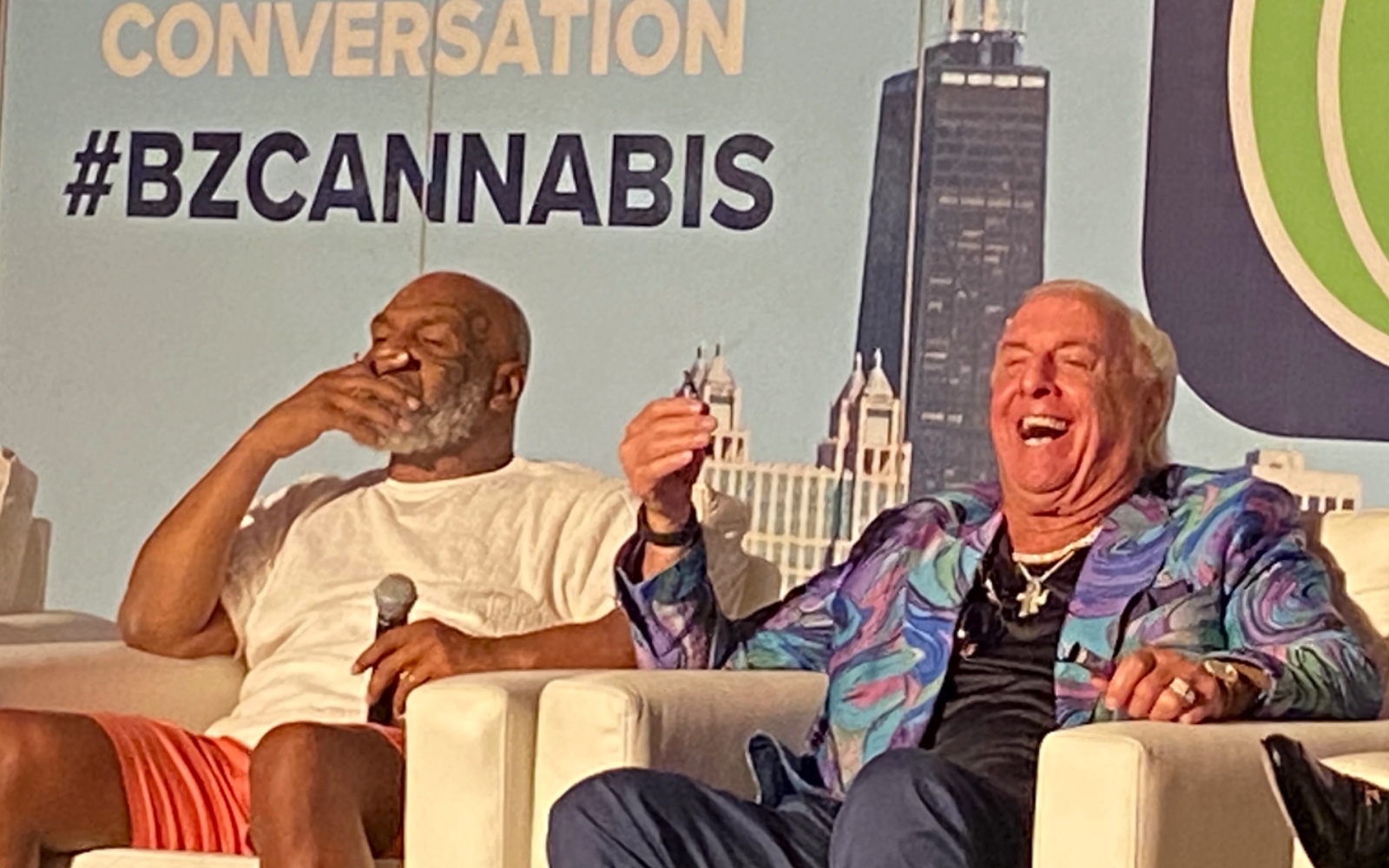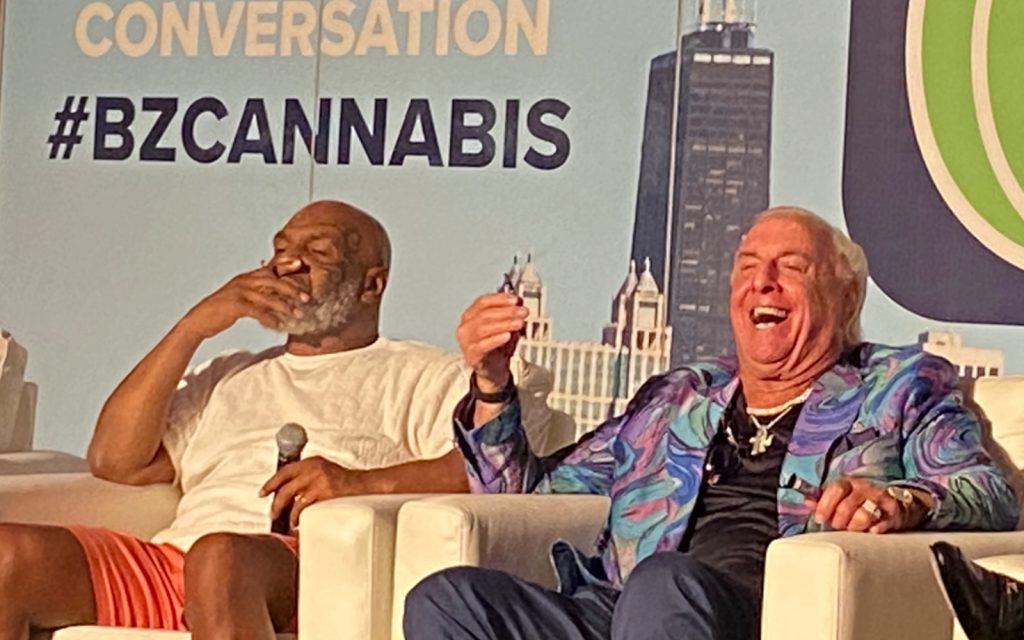 Former world champions Mike Tyson and Ric Flair are partners in a cannabis venture, and Ric Flair recently told a story about when Iron Mike smoked him under the table. In the prime of their careers in the late 1980's and early 1990's, Mike Tyson and Ric Flair reigned as the kings of their sports. Tyson was the "baddest man in the world" and king of the Heavyweight boxing division, while Flair was known as "The Nature Boy" and ruled over pro-wrestling.
The two of them have moved on to greener pastures in retirement, and in August 2022, Flair announced he would be joining Mike's Tyson 2.0 cannabis ventures. Tyson 2.0 sells high end edibles, vapes and pre-rolls; many of which are available at Mike's coffeeshop in Amsterdam. Well, even though they are partners, it appears as if Mike is far advanced past Ric when it comes to tolerance for THC.
Ric Wasn't Ready to Smoke With Iron Mike
Ric was recently on a radio show and described how smoking with Mike left him in a completely altered state. According to Ric, who is 74 years old, he is usually a "three or four hit kind of guy", but he decided in a recent session with Mike to smoke as much as his partner. Unfortunately, Ric overdid it a bit. Ric said that hours after the session, he was still incredibly high and began calling friends at three o'clock in the morning.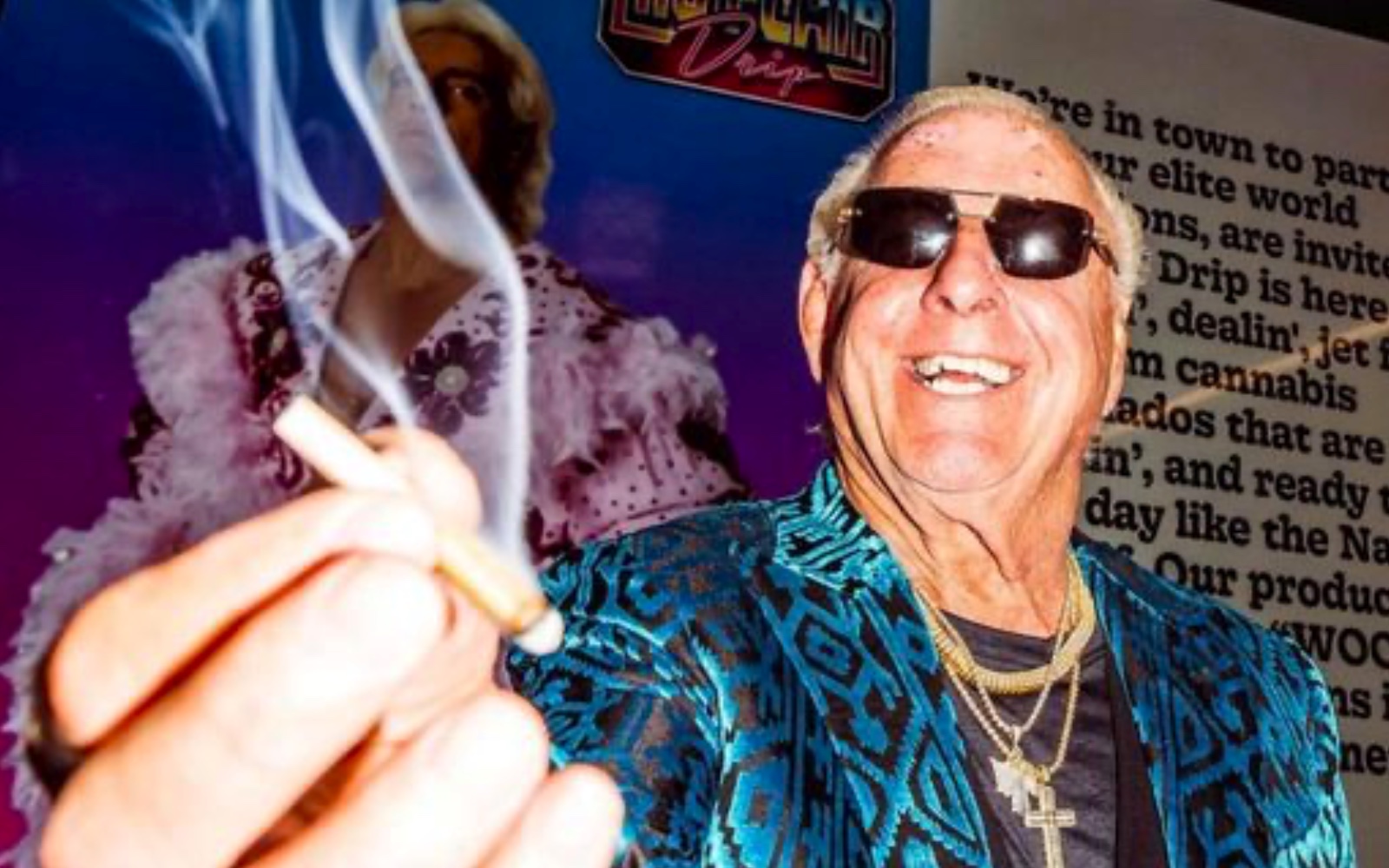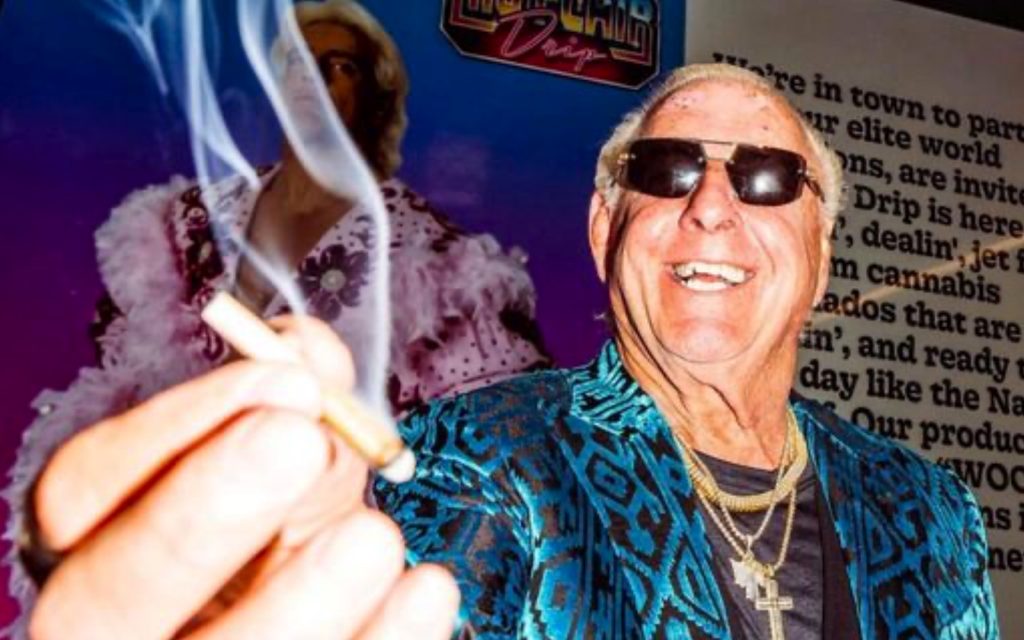 He was apparently so high that he was talking gibberish and none of them could understand him. In fact, many of Ric's friends didn't even know it was him on the other line! Ric said the last time he was that "out of it" was when he was in a coma in 2017. Eventually Ric came down from his high, but he learned a valuable lesson. He might still be "The Nature Boy", but he's not ready to hot-box and smoke with Iron Mike Tyson!
G13 Magazine wishes we could have been there to witness these two giants enjoying a nice pre-roll together. Who knows, maybe one day they will come to the club and have a smoke. Now, that would be a night to remember!
G13 Club is a private social club for medical and recreational cannabis users based in Barcelona. It is also a space for musical and artistic development that promotes a multitude of activities focused on the expression and exhibition of urban, hip hop, reggae and skate culture.
DISCOVER MORE ABOUT G13 CLUB
cta:(https://g13club.es/)