2Face Concept Store customizes you from head to toe.
G13 knows its aficionados are different, with sophisticated and refined tastes when it comes to fashion. That's why when G13 recommends a store, you know it's more than just a store.
It's a unique experience that will literally involve you from head to toe. An experience that will give free expression in everything from the way you style your hair to the footwear you choose. This is the 2Face Concept Store.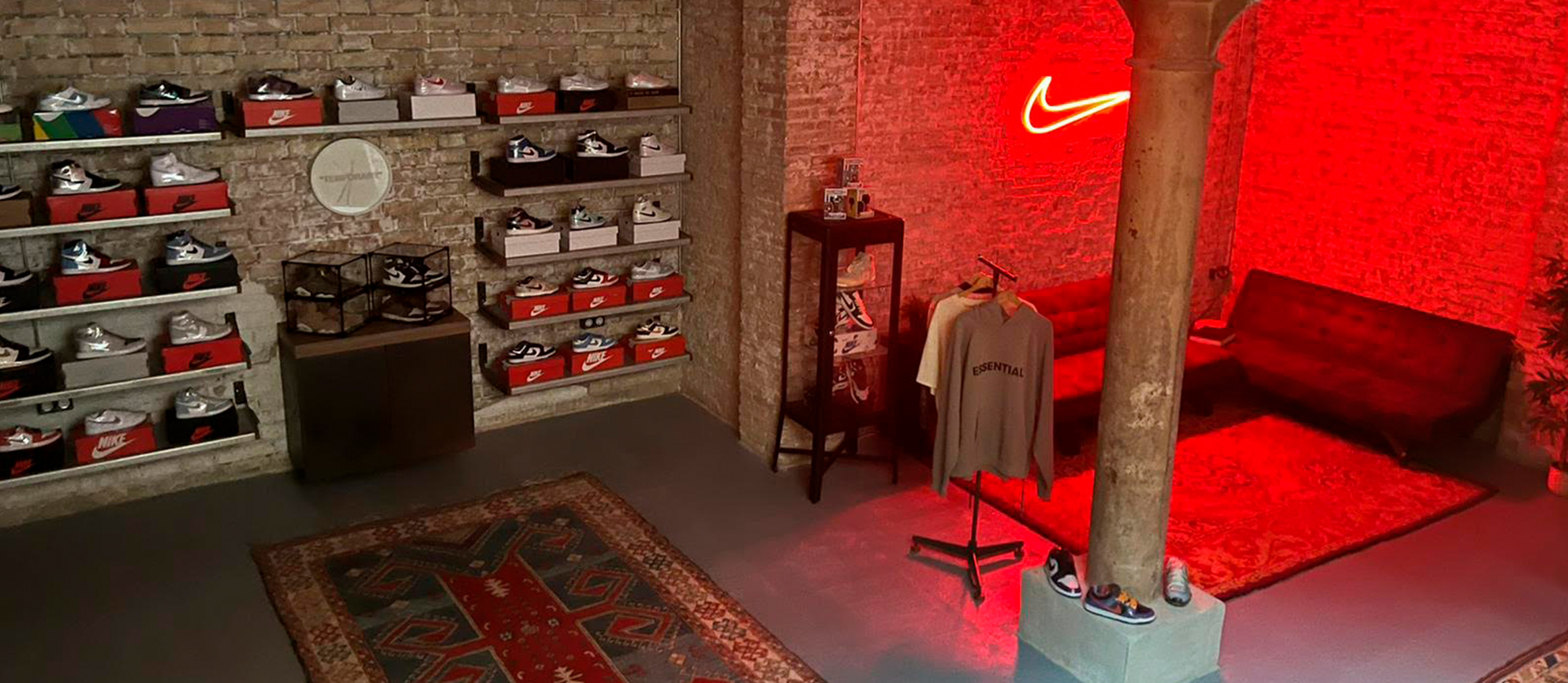 When you enter this emporioum, on Carrer de la Tapineria 4, right next to the Cathedral, you will be greeted by a modern and trendy ambiance that typifies the eclectic products and services on offer. The ground floor features a unisex hair salon where you can receive highly specialized treatment (the products used are by Kevin Murphy) and in line with the latest in hair styling. Any color you desire will be a request that the specialists at 2Face Concept Store can handle with ease.
But the real surprise can be found downstairs. This display of authentic, rare and limited edition footwear is a sneaker lover's paradise. 2Face Concept Store features a breathtaking array of limited edition sneakers from all your favorite makers. Here, you will find everything; Nike Air Jordan, Nike Dunk Low and Dunk High, Nike Air Max, Yeezy, Adidas, only in limited edition.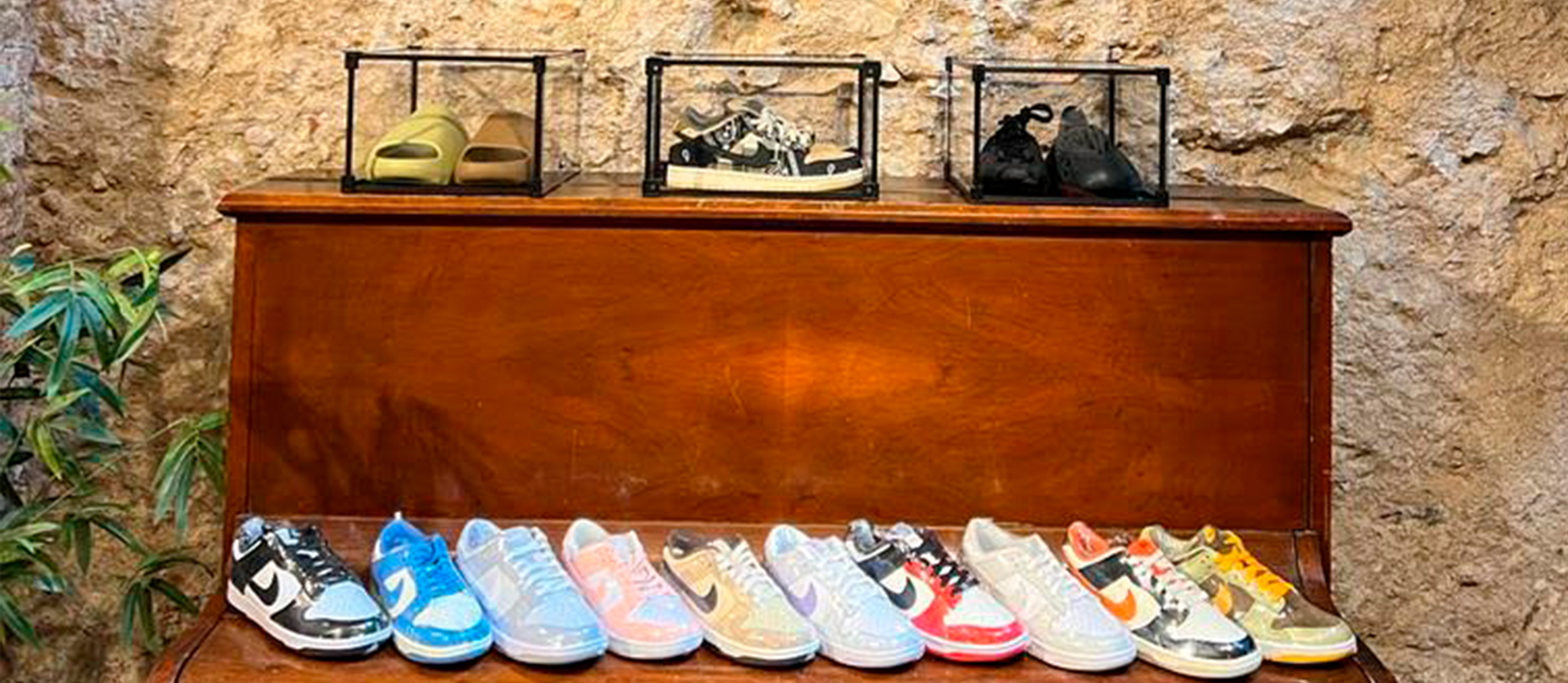 Are you curious to know how it works? G13 will let you in on a few secrets.
Every week, some of the world's most famous shoemakers launch new collaborations, available sometimes for a day, sometimes even for only an hour. 2Face Concept Store, through its channels, manages to win these special shoes, which allows them to give you a unique space that is almost on par with a museum for rare shoe collector.
Another small curiosity: just think that there are models whose print run does not exceed 60 thousand units worldwide! So what are you waiting for? G13 Club advises you not to waste any more time and drop by this wonderful concept store.
There will be for sure a sneaker that will be right for you!
G13 Club is a private circle of cannabis users based in Barcelona and a multidisciplinary platform that develops and produces different activities mainly related to urban culture, music and art.