Vegans and vegetarians have been trying for decades to find a place in the gastronomic heaven that is Barcelona, an increasingly wide offer that sometimes shoots up in price and sometimes surprises us. Veggie Garden responds to this demand and in the heart of the city center, what more could you ask for?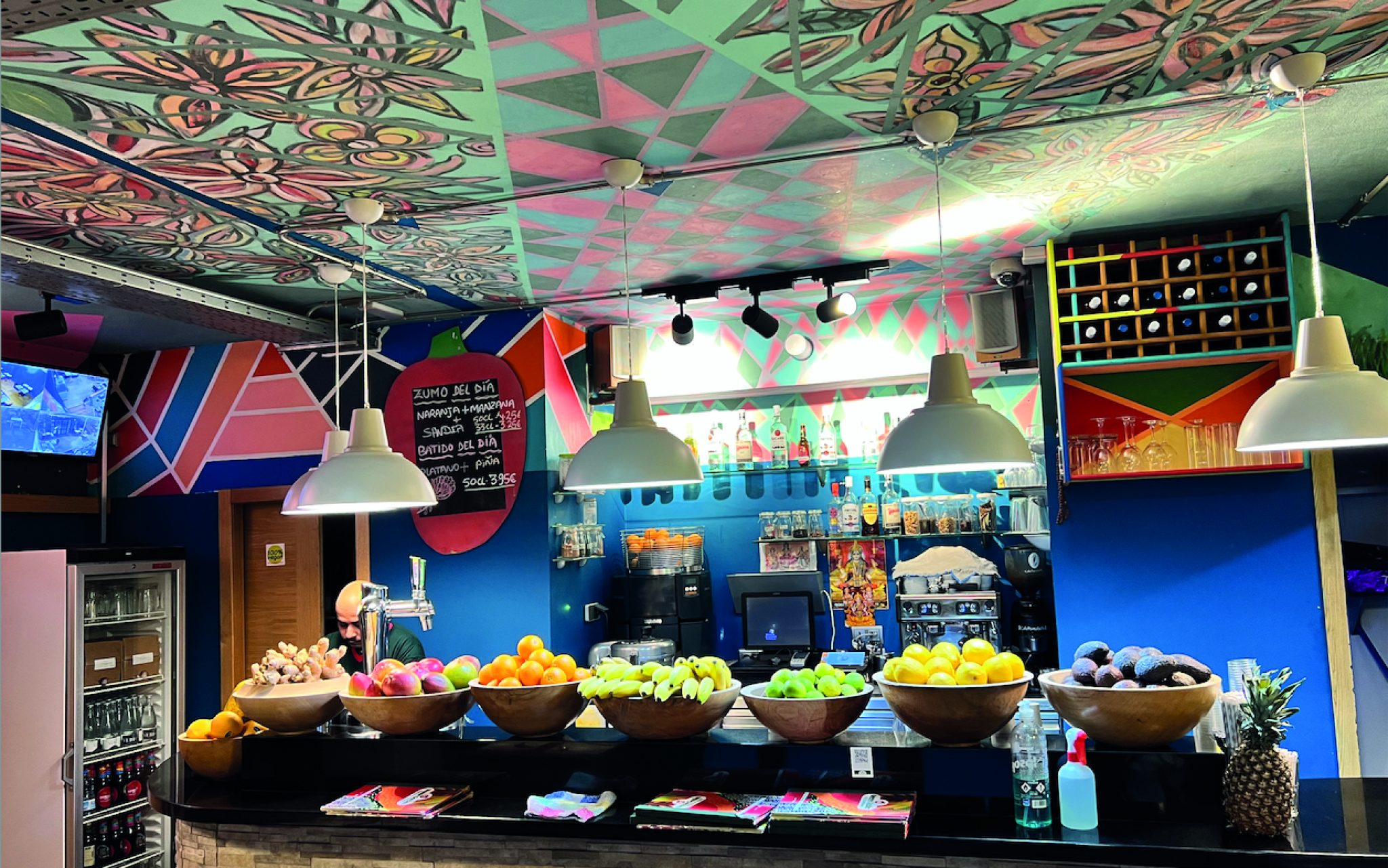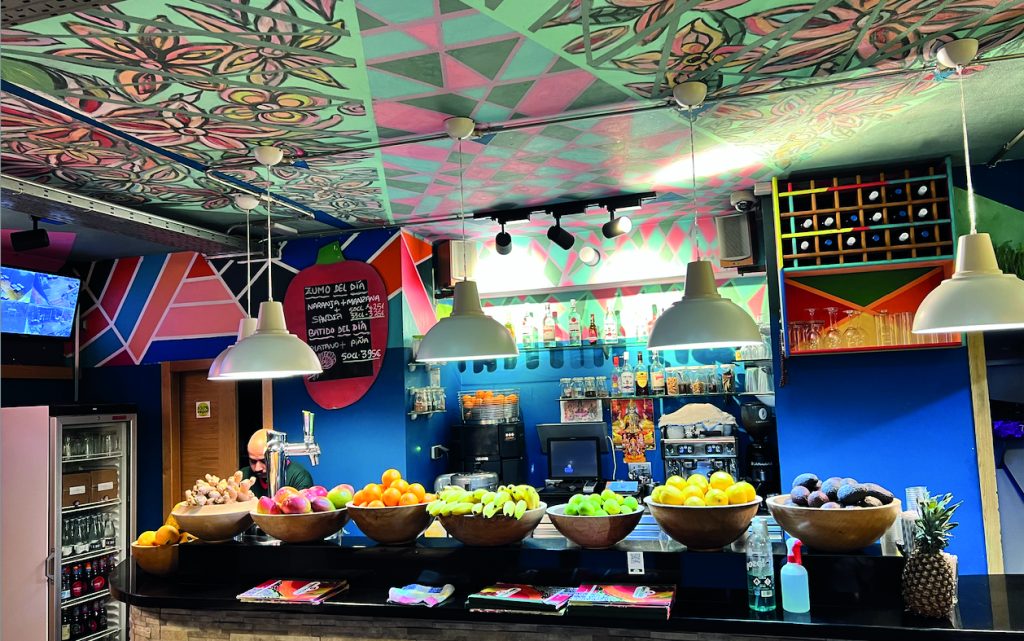 Veggie Garden has been serving lunch and dinner next to MACBA for years and its food is spectacular. The truth is that it is not necessary to be vegan or vegetarian to enjoy their dishes, nor the healthiest in the world, because their smoothies and sweet desserts are ten out of ten.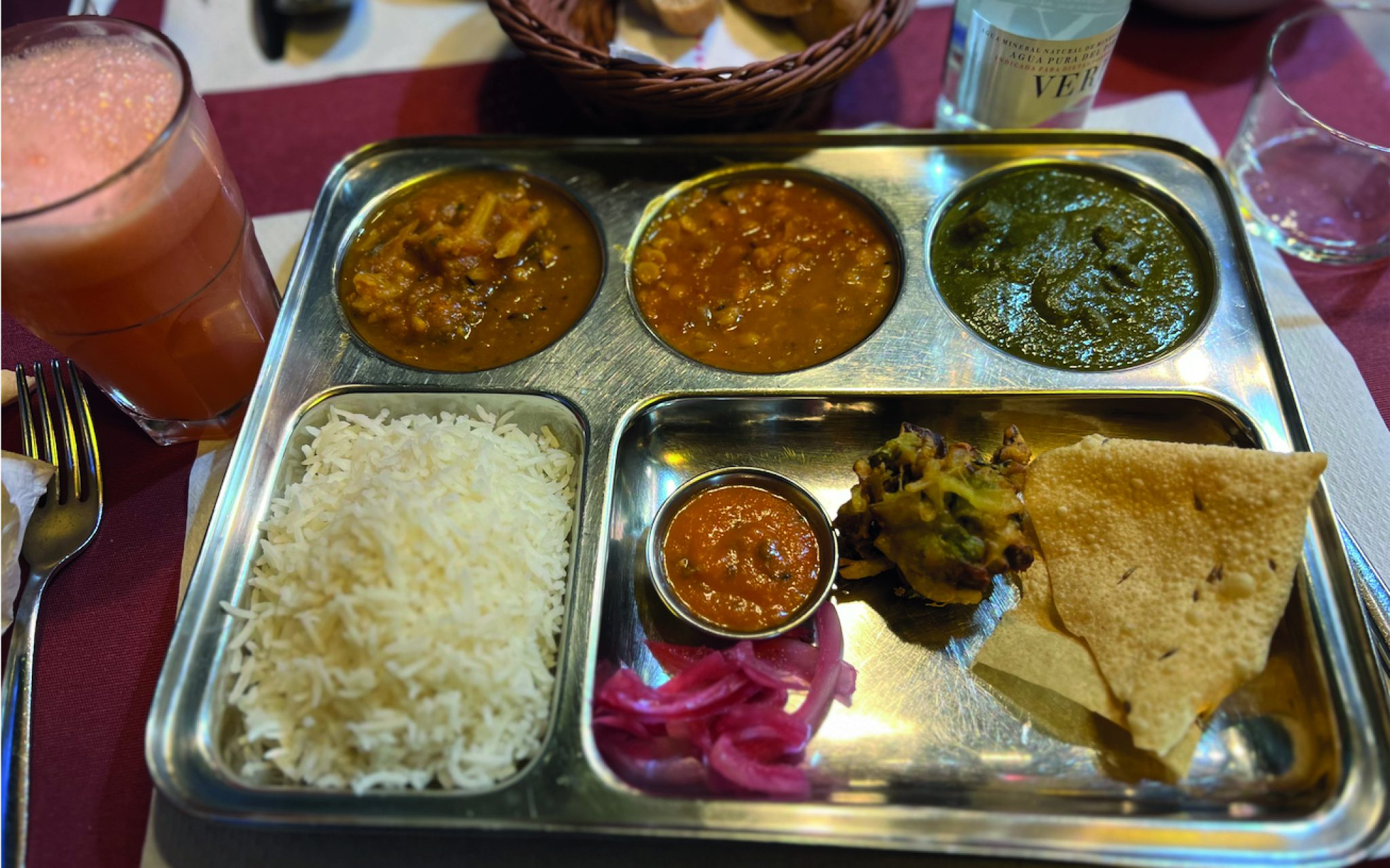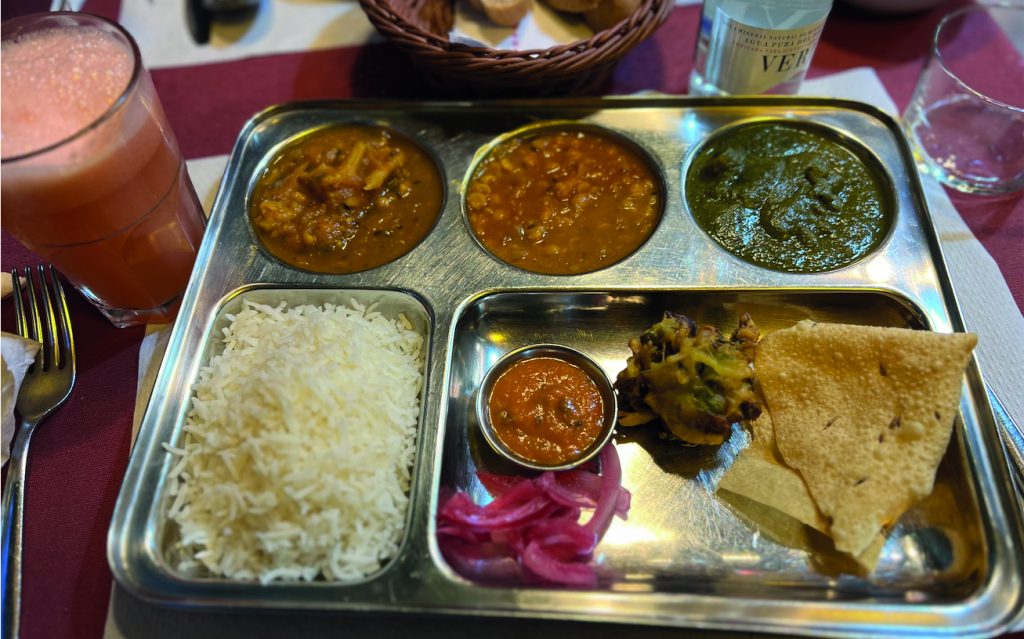 The style of Veggie Garden's cuisine is Indian, so the flavors will catch your attention even though they are not necessarily spicy. The menu is extensive and has an element of fusion, which means you will find everything from classic salads and poke bowls to tapas, burgers and sandwiches in addition to the Indian inspired fare.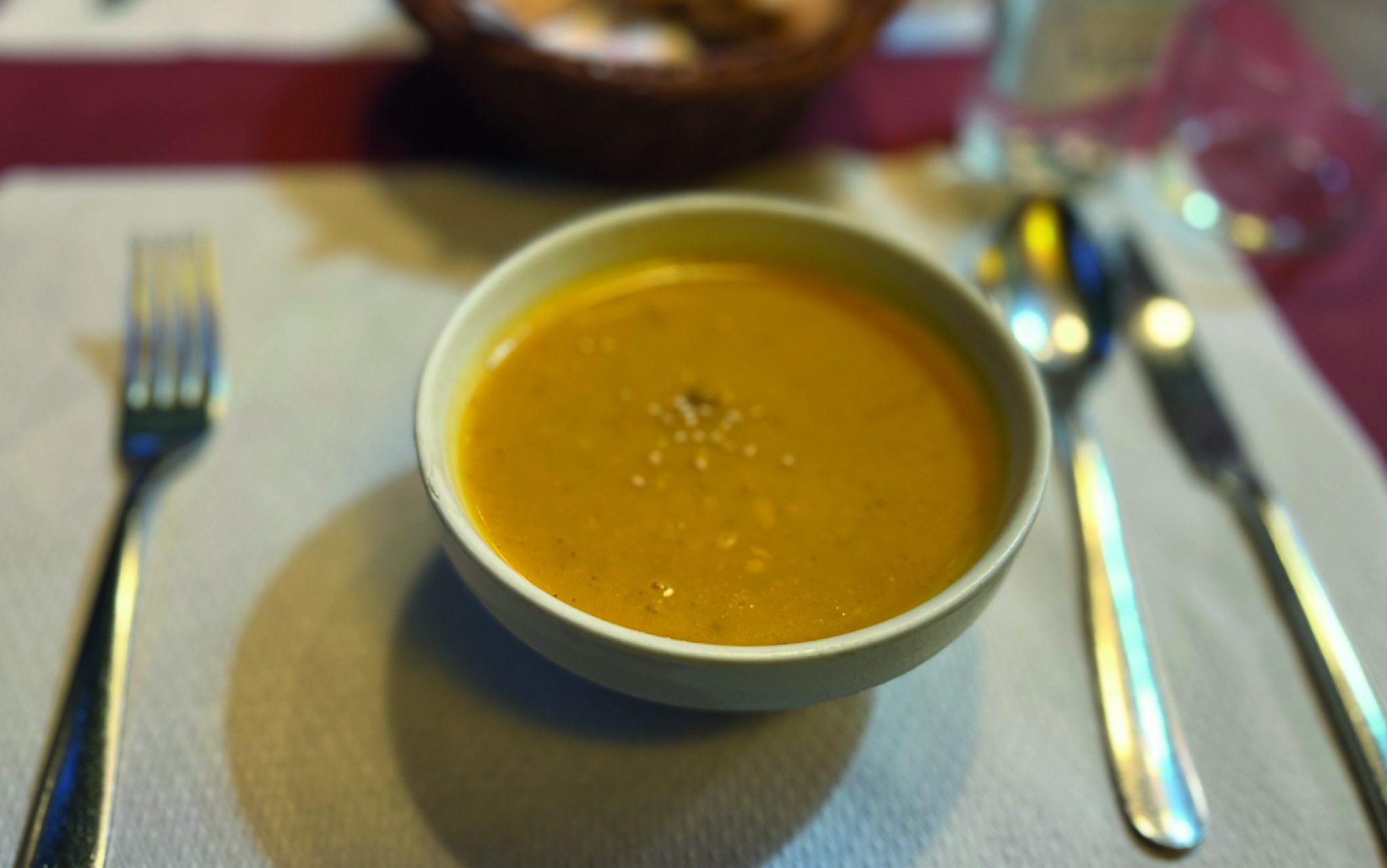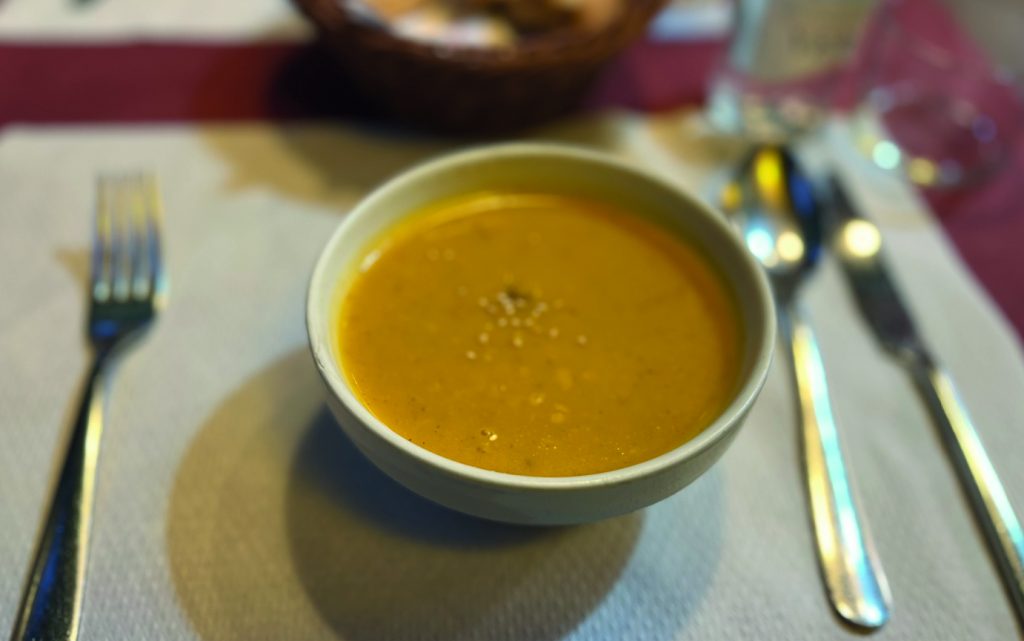 On this occasion we opted for the menu which for 10.95 includes two courses, homemade bread, dessert and water or wine. The quality of the food is well worth it. For our first course, we opted for the very fine vegetable cream soup of the day, which had a delicate and tasty texture.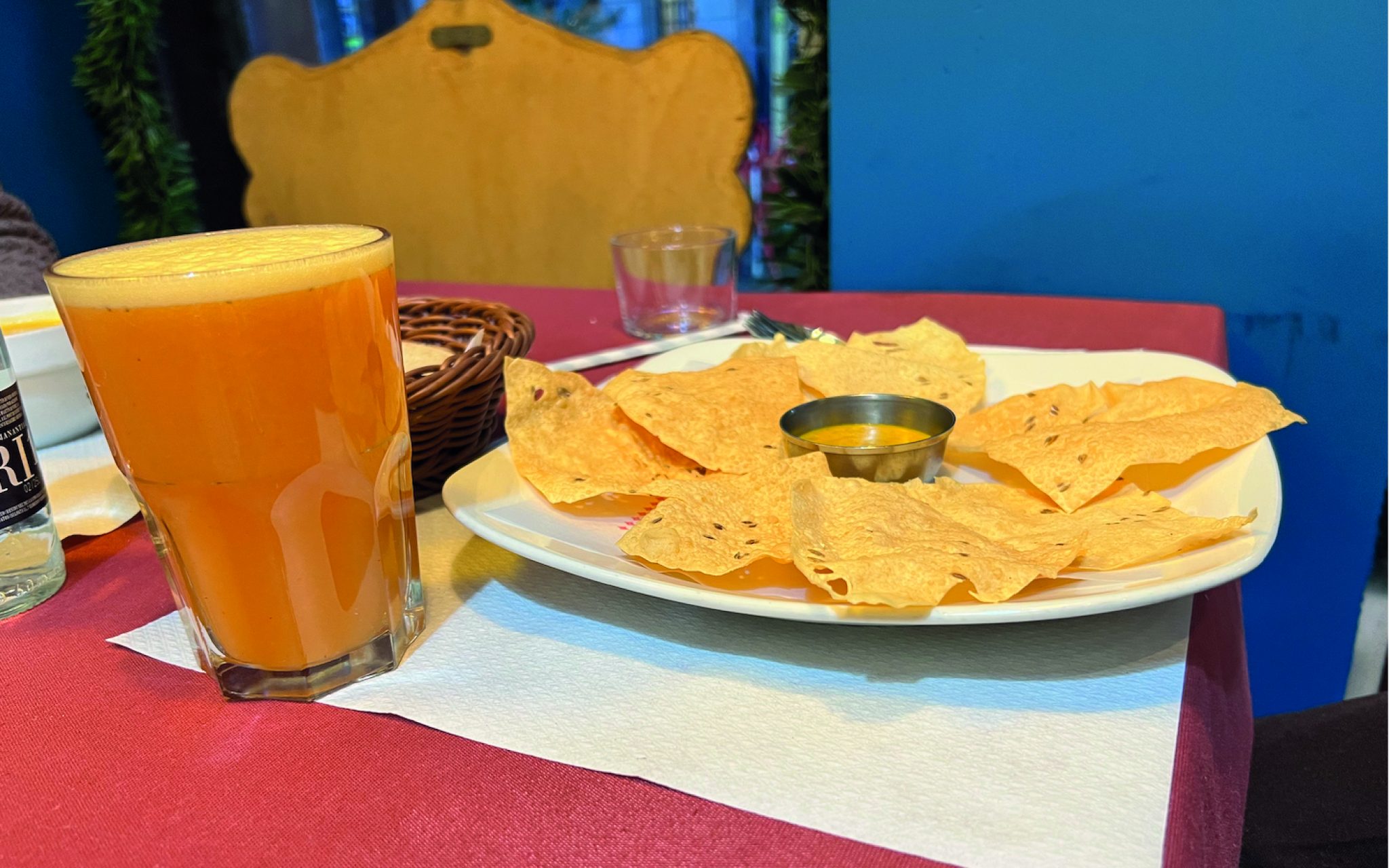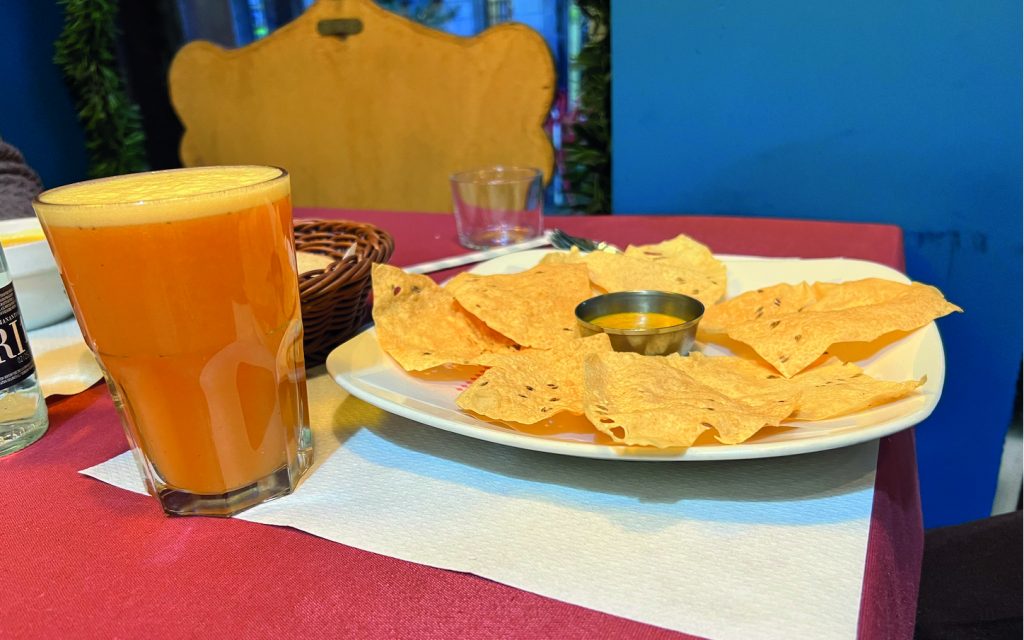 The Thali was our choice for the second course, It is a combination dish well known in Nepal and India with basmati rice, 2 types of vegetable curry, dal, chutney, pakora and papadam.
We were especially hungry, so we chose a plate of papadum as another side dish for 4.95. The papadum is a thin lentil, flour bread served with the chef's sauce perfect for a light and crunchy snack.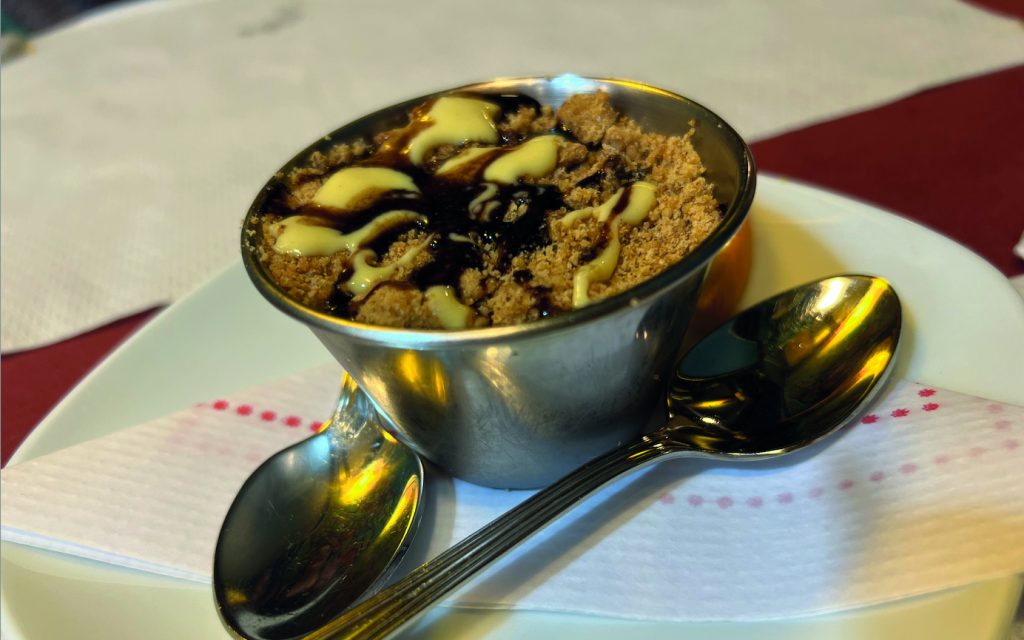 The natural juices offered by Veggie Garden are fresh and delicious served in a large glass with an average price of 4.50. The spectacular dessert we chose was the apple crumble. Delightfully crispy on top and deliciously sweet on the bottom, it will make your mouth water just to see it.
We invite you to come to Veggie Garden to enjoy their food and friendly service, you will repeat for sure!
G13 Club is a private social club for medical and recreational cannabis users based in Barcelona. It is also a space for musical and artistic development that promotes a multitude of activities focused on the expression and exhibition of urban, hip hop, reggae and skate culture.