The new Adidas store located at Paseo de Gracia number 2 was inaugurated on October 13. Entering the Adidas store is quite an experience, because while you gawk at the new collections and the walls full of sneakers, the store is decorated with designer carpets, seats to relax and original versions of the same Adidas logo with mosaics inspired Barcelona and the art of Gaudi.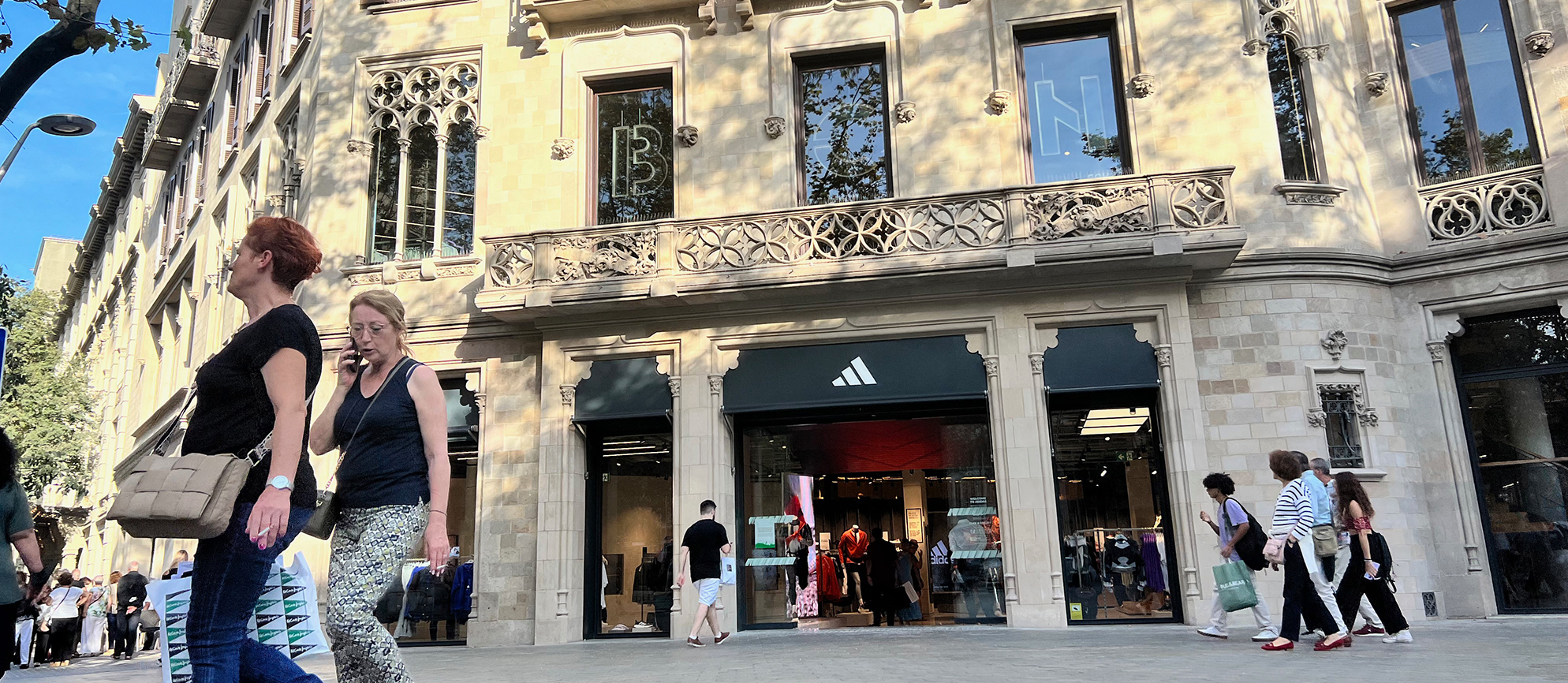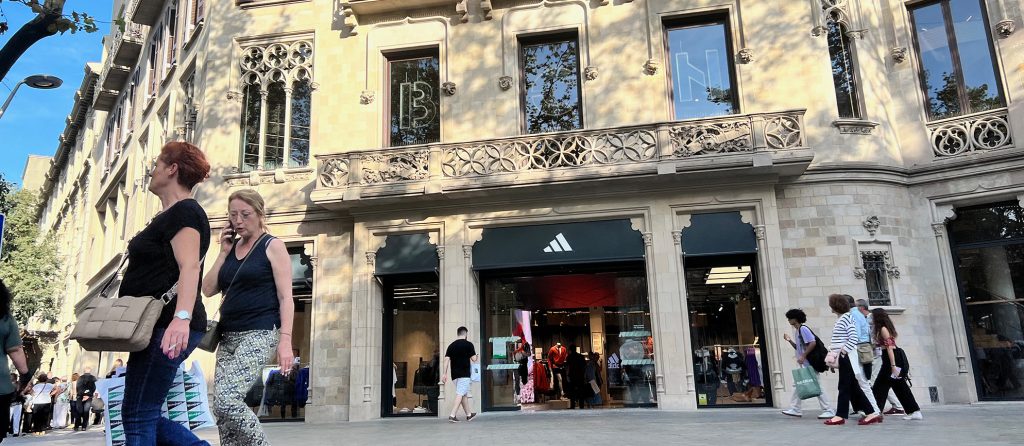 If you are observant you will see the boutique's walls feature several QR codes. These codes correspond to the Under the Skin gallery that is hidden in the store. Although many people thought they could see it when they entered the store, they were completely wrong, because what happened was only seen by those who were there live; under the walls of the new Adidas store are hidden pieces of art inspired by the city of Barcelona. The artists SAWE, Mujer Gitana, Marina Capdevila and Octavi Serra, have captured the feel of urban Barcelona on the walls in the form of graffiti and even an athletics track that goes up to the ceiling.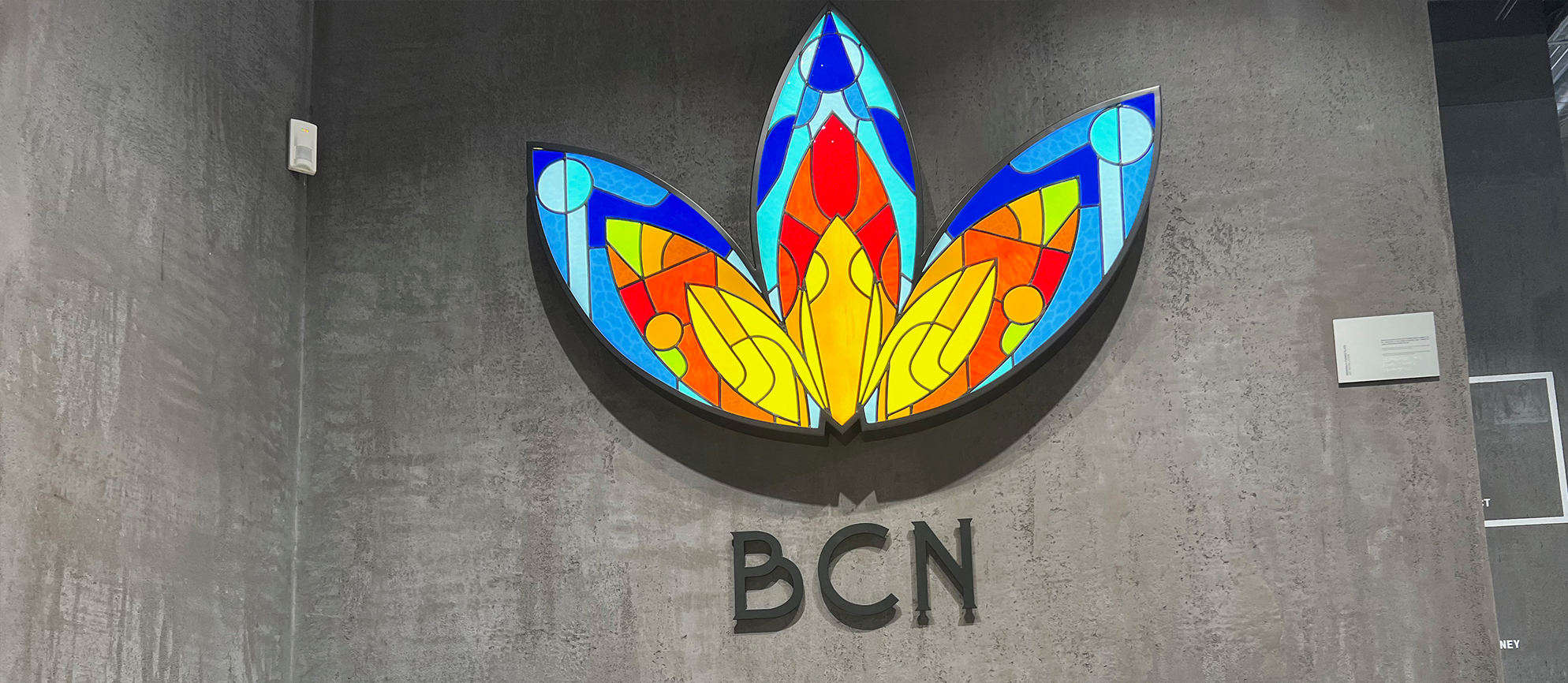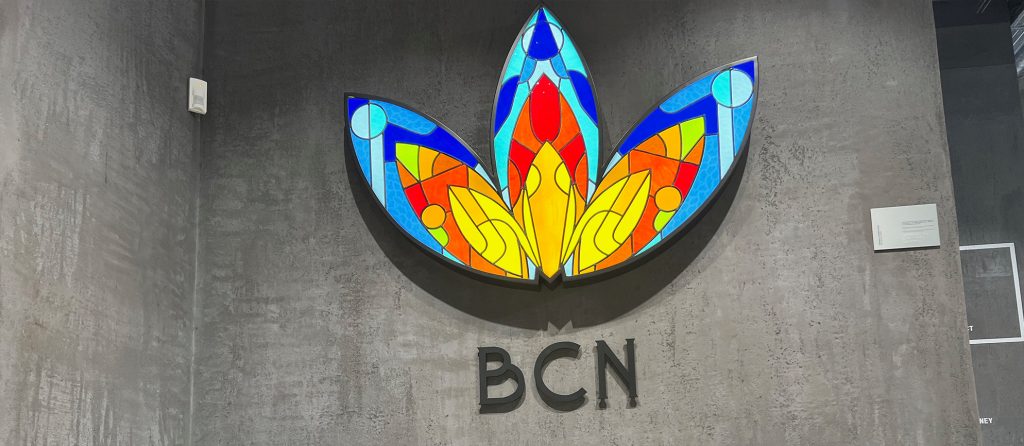 At the boutique's grand opening, the trap singer Morad participated as ambassador and even recorded a version of his song Mama me dice in the window of the same store. Also available are limited edition Adidas soccer jerseys, in collaboration with MDLR.
It's worth a visit to see it and walk around its corners and, why not, take some cool pictures. Choose a good time with less crowds and enjoy the Adidas experience. Otherwise, you can always do your tour online at the Under the Skin website.
G13 Club is a private social club for medical and recreational cannabis users based in Barcelona. It is also a space for musical and artistic development that promotes a multitude of activities focused on the expression and exhibition of urban, hip hop, reggae and skate culture.