If anything characterizes G13, it's their support for all aspects of urban culture. In the club there are several works of urban artists, such as Xupet Negre, which you can discover by walking around the club. On this occasion we could not miss the exhibition "From Wall to Canvas" that was prepared for us by the Barceloneta Civic Center.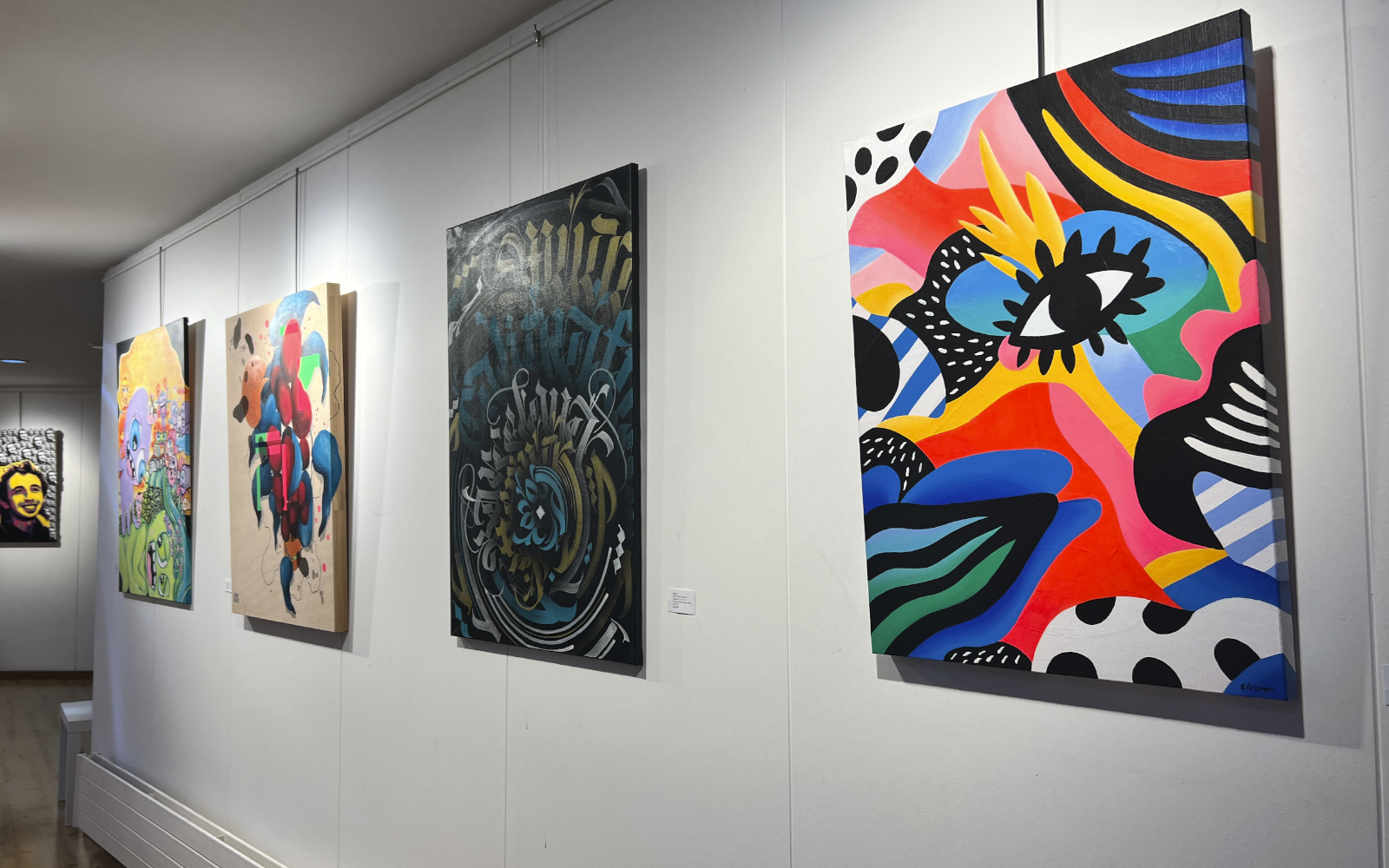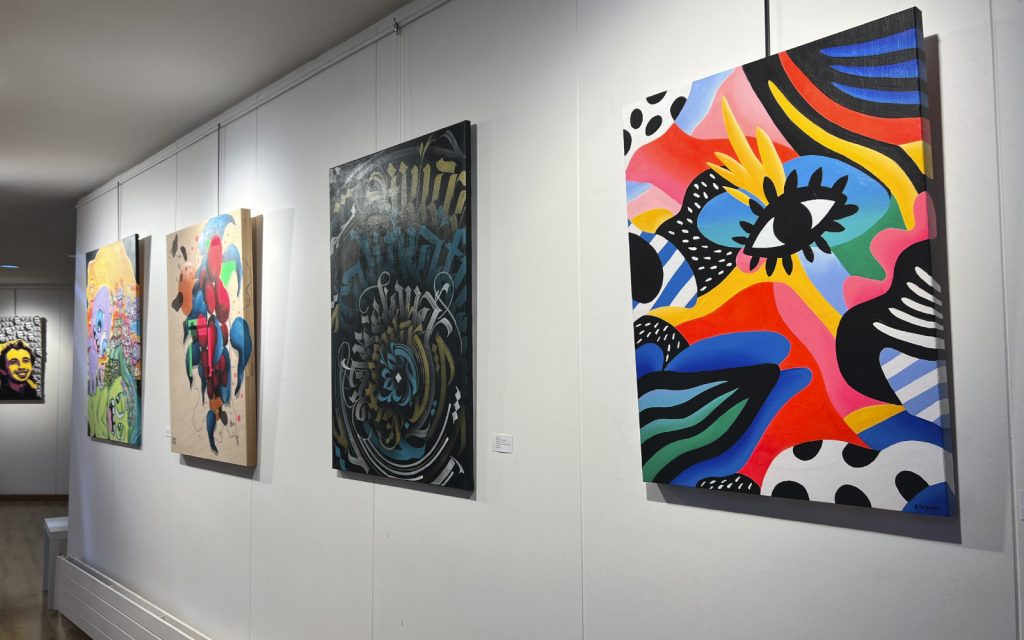 The pieces carefully selected for this exhibition are divided between the first and second floor of the civic center. If you decide to start on the second floor, Tropidelia's work entitled "Textil psicodélico" (Psychedelic Textile) is sure to catch your attention almost immediately.
The title speaks for itself, showing a work in which garish colors are reproduced among fabrics of different materials, forming a musical equipment that comes to life through its eyes and mouth.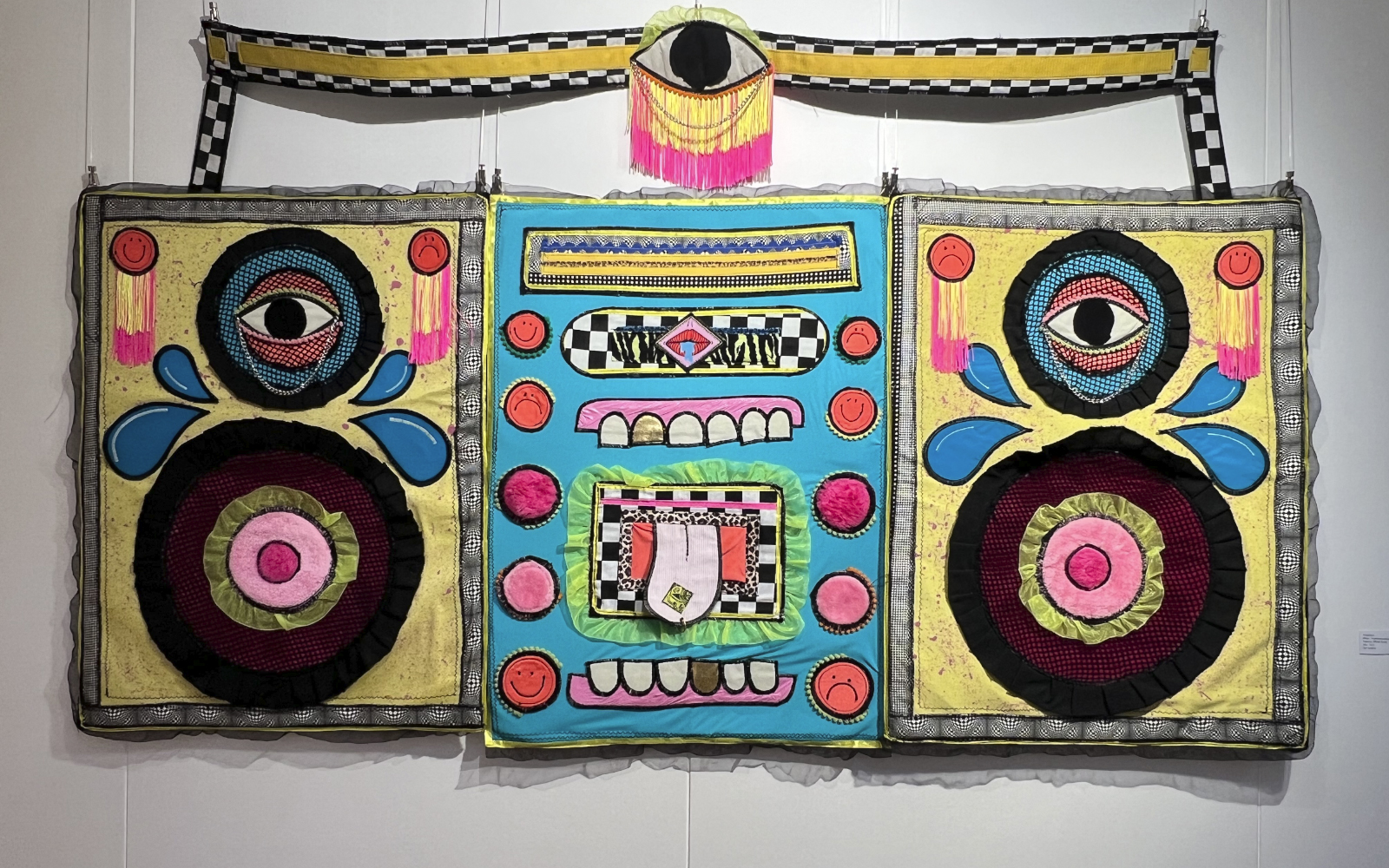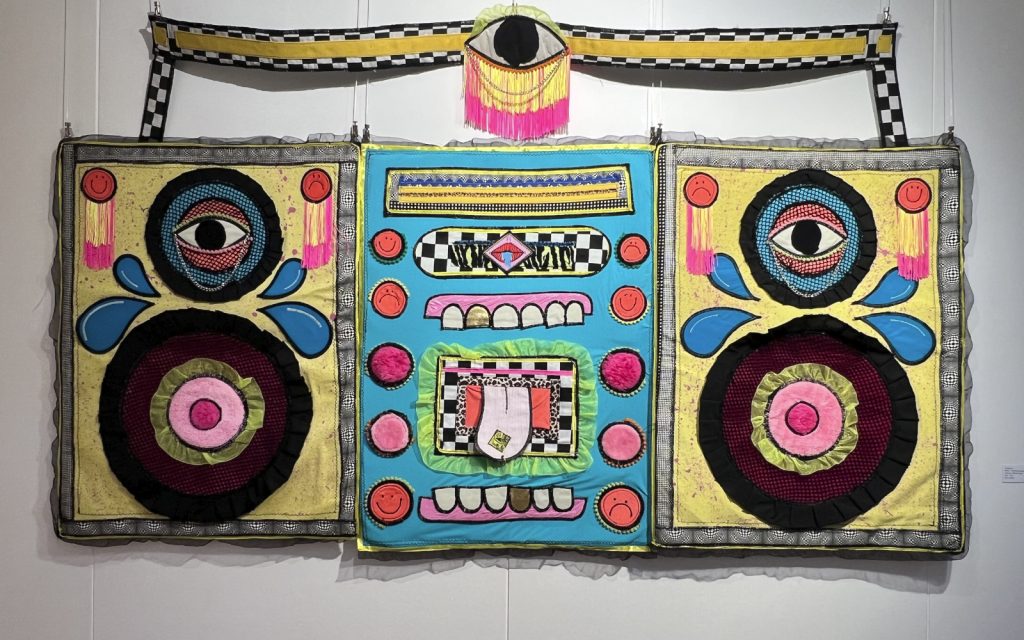 You will also be captivated by the chess in the middle of the room with a curious message. It is difficult to know which player each piece belongs to and the endless winning moves you can form when viewing the work, "Rearlity Game Infinity" by Magda Cwik.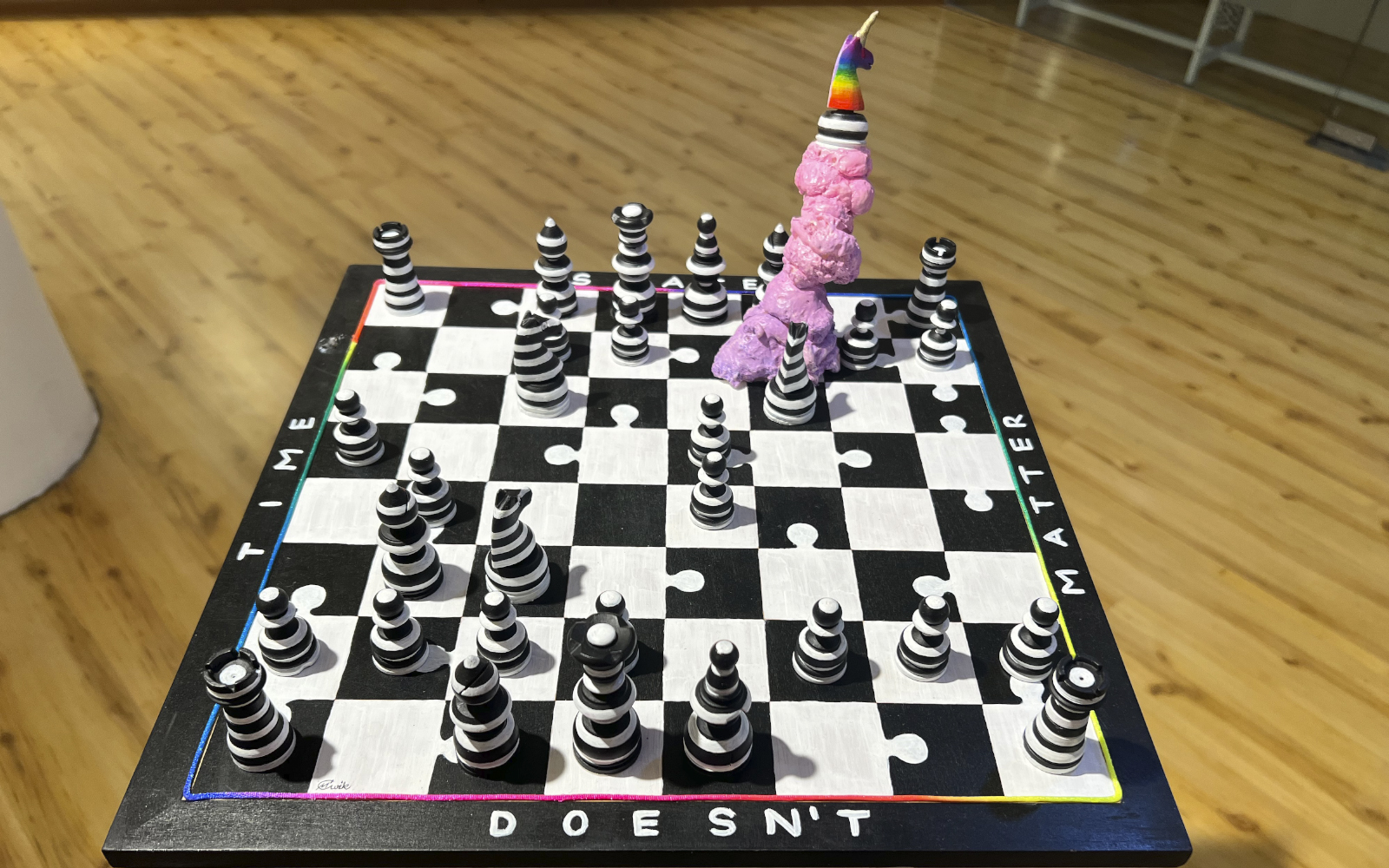 We continue with the wonderful works of the first floor focusing our attention on the bloody flamingos to the floor of Cartel de Caracas with his work "A M O R E". Towards the back of the room you will see a snowboard decorated with the title "My first host in the snow" by SETA BCN in which you can see the breaks in the board and how it has been reconstructed and transformed into art.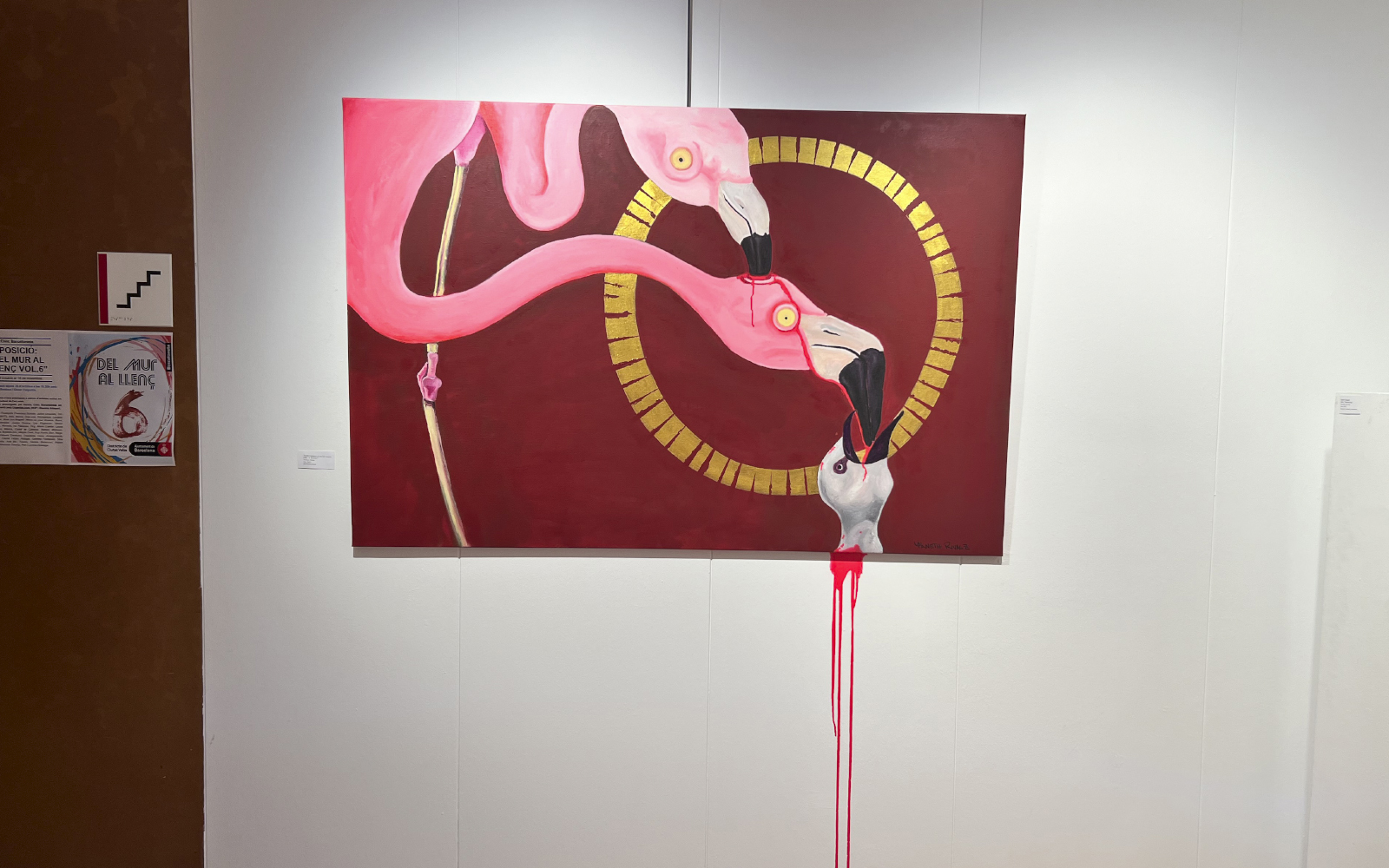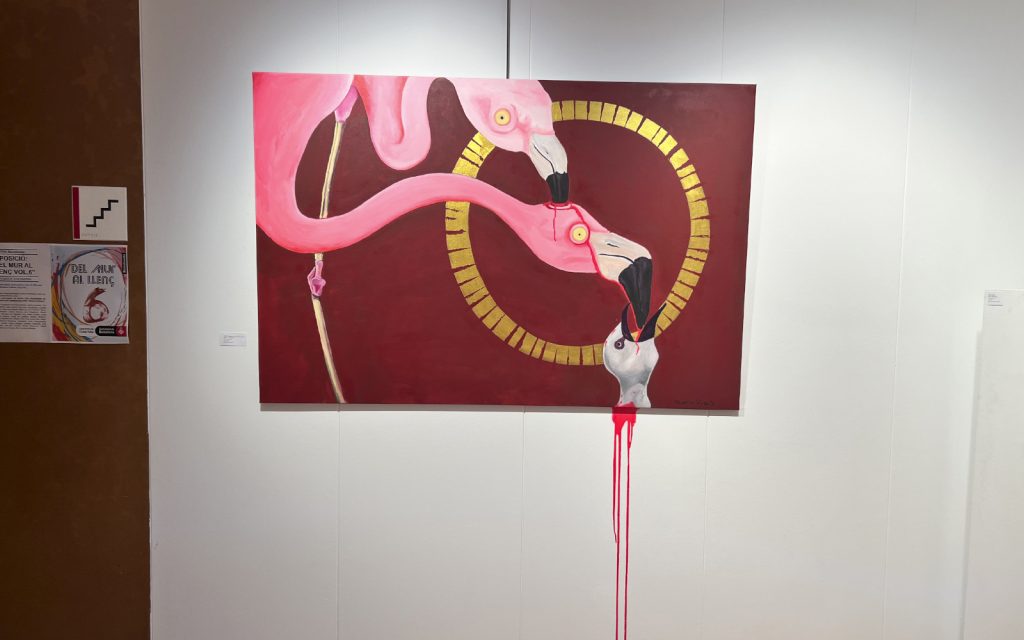 The exhibition has been active since October 20 and will end on November 18, so you still have a few days left to visit it. We have only given you a taste of what you can find, but we are sure you will leave with more than one favorite.
G13 Club is a private social club for medical and recreational cannabis users based in Barcelona. It is also a space for musical and artistic development that promotes a multitude of activities focused on the expression and exhibition of urban, hip hop, reggae and skate culture.