When it comes to South America and steaks, most people immediately think of Argentina, and for good reason. The quality of Argentine beef and the skill of their cooks at making it is known the world over. That's led to a proliferation of high end Argentine style steak houses here in Barcelona. However, what many people may not know is that Argentina's northern neighbor Uruguay also has its own tradition of high quality steaks.

La Malandrina, situated just off of the famous Passatge Joan Borbo in Barceloneta, is a perfect example. They shatter the myth that you have to pay top dollar for a great steak. This humble restaurant has been popular with locals for years because of its high quality and affordable prices. Walking in, you will be greeted by a small dining room with the grill and bar on the left and flags of Uruguay's top football clubs decorating the main dining area.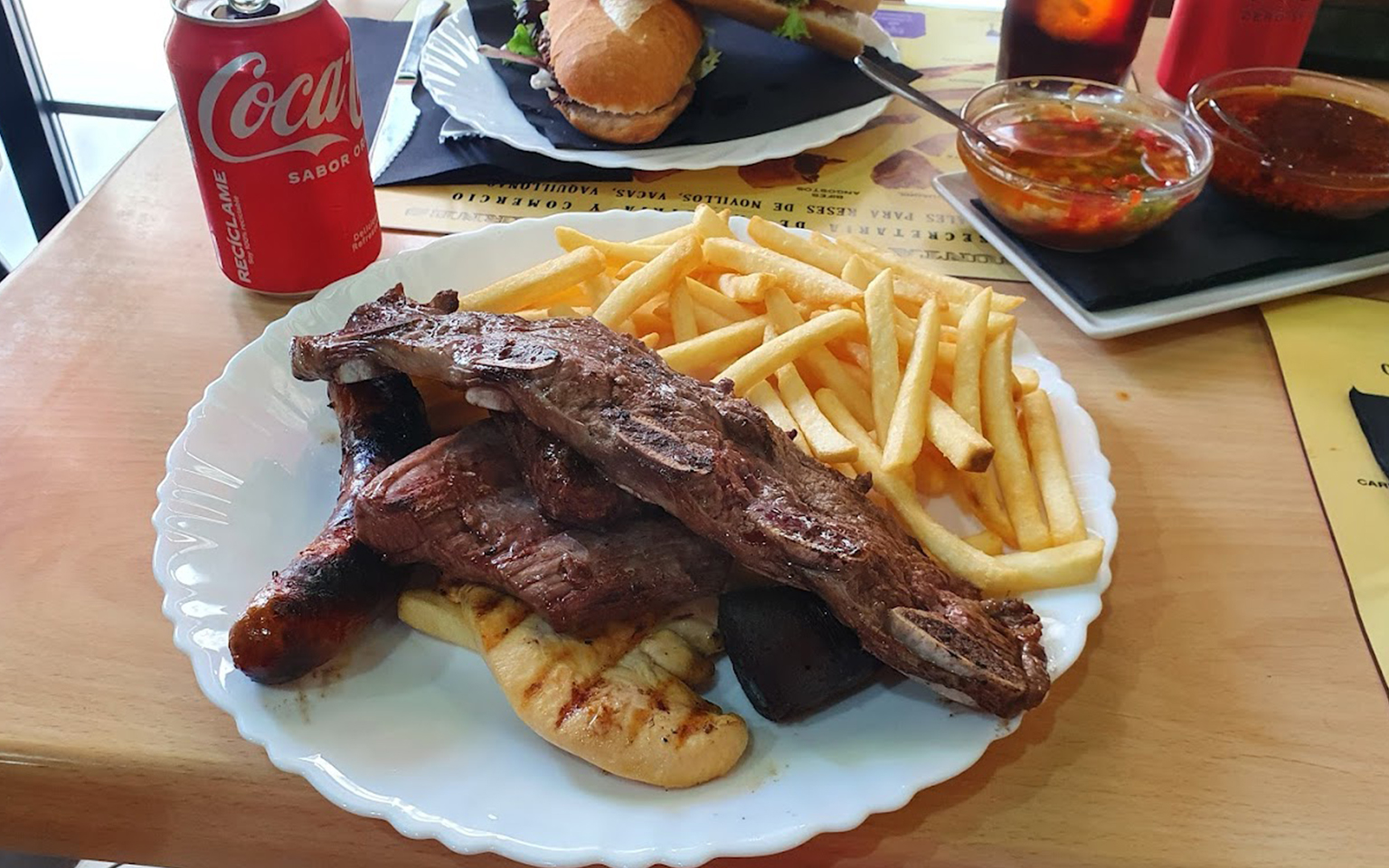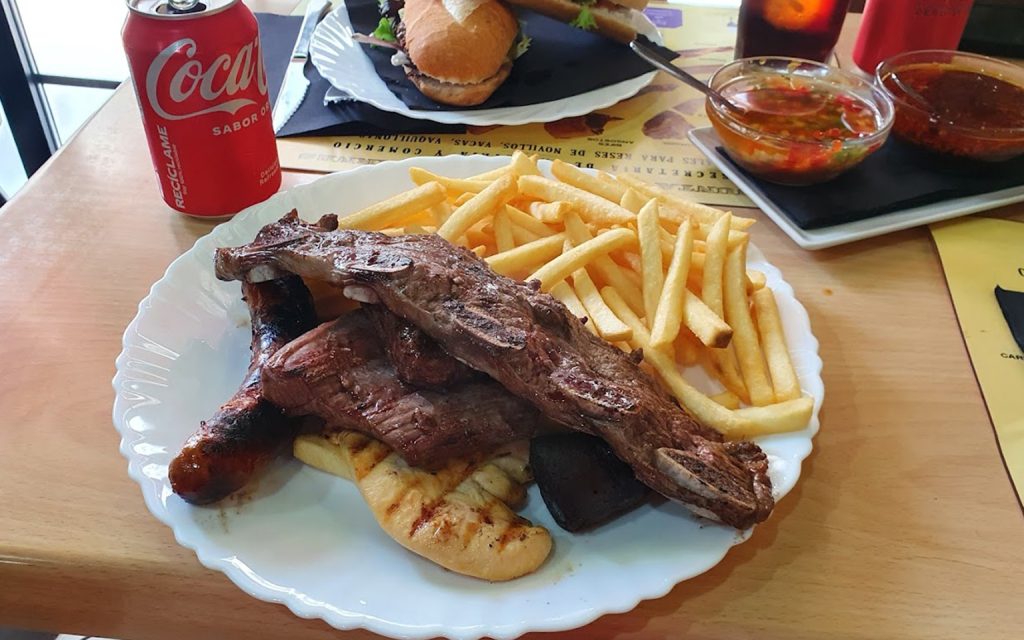 The menu is very similar to that of an Argentine steakhouse, meaning you can get a full parrillada for two (or a half parrillada for one), solomillo and empanadas. It should be noted though that Uruguayan style empanadas are fried, not baked. However they come out equally delicious and incredibly crunchy. There is also a full selection of bocadillos, all of which are gigantic, for only 6 Euros. But without a doubt, where La Malandrina shines brightest is at the top of their menu. 

The "Ojo de Bife" or rib-eye steak is a 450 gram masterpiece grilled to your preference by a master cook. It's a top quality cut of beef and you have your choice of "guarnicions" or side orders. You can choose between salad, potato puree, rice and french fries. Without a doubt, french fries are the way to go here. These are perfectly crispy and delicious and compliment your steak in a way that makes the entire meal perfect.
Your table will also include two jars, both of which are filled with the perfect topping for your steak. One has house-made salsa criolla and the other traditional chimichurri sauce. The only question you will have is which one of these delicious sauces you are going to adorn your steak with next. 
Service is incredibly friendly and the prices are unbelievably reasonable. The ojo de bife, which is the most expensive item on the menu, can be enjoyed with water, wine and bread for only 25 Euros.
As you might imagine, with food of quality this high and prices that good, La Malandrina can get a bit crowded. This is especially true on Friday and Saturday evenings. It's a good idea to call ahead for a reservation if you have a large group. Overall, the meal here is better than many places that charge double or triple for the same meal. Once you go to La Malandrina, you will be a fan for life! It's worth the trip down to Barceloneta the next time you want a steak. Try it. You'll be glad you did!
G13 Club is a private social club for medical and recreational cannabis users based in Barcelona. It is also a space for musical and artistic development that promotes a multitude of activities focused on the expression and exhibition of urban, hip hop, reggae and skate culture.