The Avenida de Parallel is a long street in Barcelona that separates the barrio of Poble Sec, El Raval, and Sant Antoni. Its layout coincides with that of an earth parallel, the parallel 41°22'34" north, from which it derives its name.
The area is overflowing with theaters, cabarets and performance venues. In the past it was considered the equivalent of Montmartre in Paris or Broadway in New York.

Parallel is also the name of the plaza located right next to the Las Tres Chimeneas gardens (the three tall brick towers), where you will find one of the world's most famous skate parks. Even before it became a park in 2014, Parallell was already part of Barcelona's skateboarding triangle, along with Sants and Macba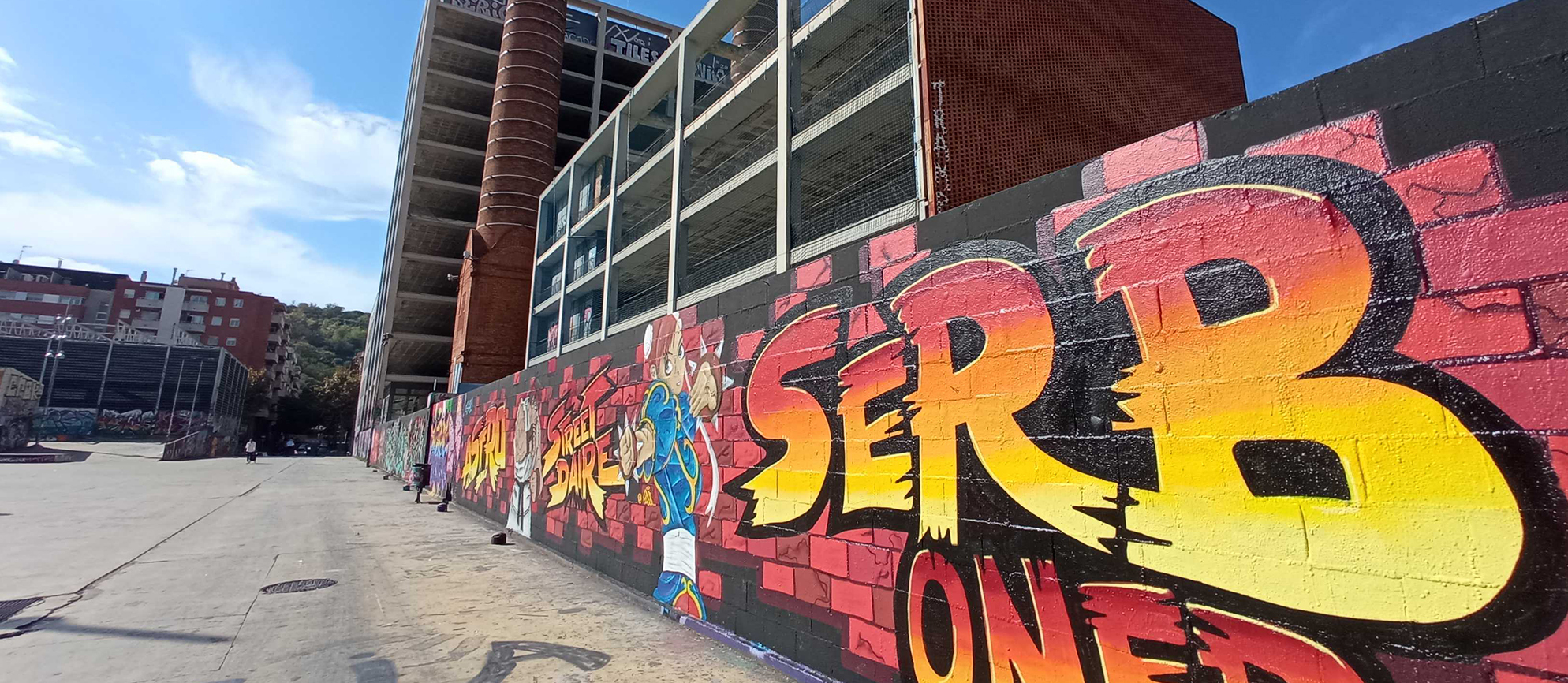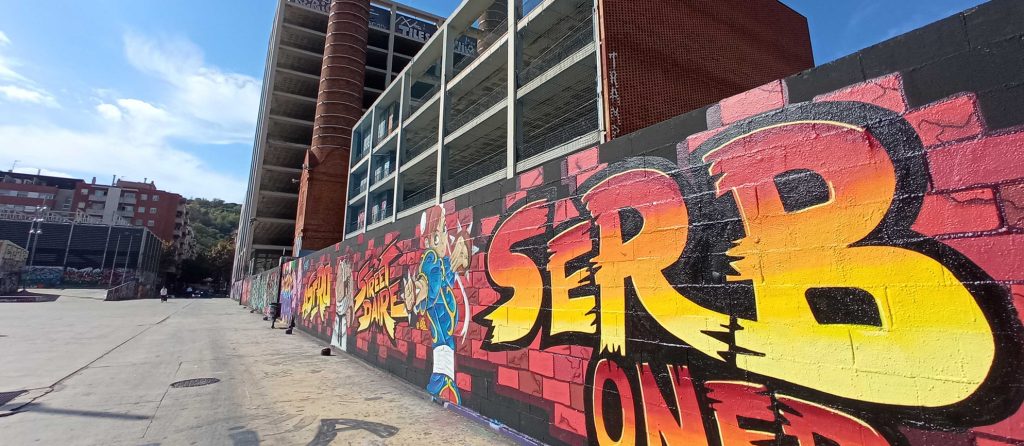 2014 Reforms
In 2014, reforms were put in place that changed its appearance, much to the chagrin of the skateboarding community, who loved it the way it was.
There were several protest movements, and many people expressed their dissent on social medias, where the hashtag #RIPparal-lel trended on Instagram.
Many objected to the demolition of a legendary spot that until then had been widely recognized as one of the most iconic skate spots in the world.
The lighting and paving were changed, and its playground for children was expanded.
Considering that for many it was already an "unofficial park," they built a track and, for the more nostalgic, kept the benches and murals.

Thanks in large part to all the protests, Parallel's transformation took the opinion of the skaters, to account. This was crucial to designing a functional park that maintained some of its original characteristics. Accordingly, the reforms meant Parallell did not permanently lose its charm, or significance meant to the Barcelona's skateboarding community.
Here you can see what the square looked like before 2014.
What Parallel looks like now
Parallel has retained its status as part of the trio of legendary Barcelona skate spots. If we compare Parallell before and after the reforms, we can say it has improved in terms of materials and conditions. It now features manual pads, ledges and a series of steps in the highest part of the plaza.
It's also filled with large squares that can be used for hand tricks and as ledges.
What drives skaters crazy is the ease with which tricks can be performed by jumping on the wooden benches placed side by side in the center of the plaza.
Also, Parallel does not look like a skate park.
So the more nostalgic might still call it a spot and not a park.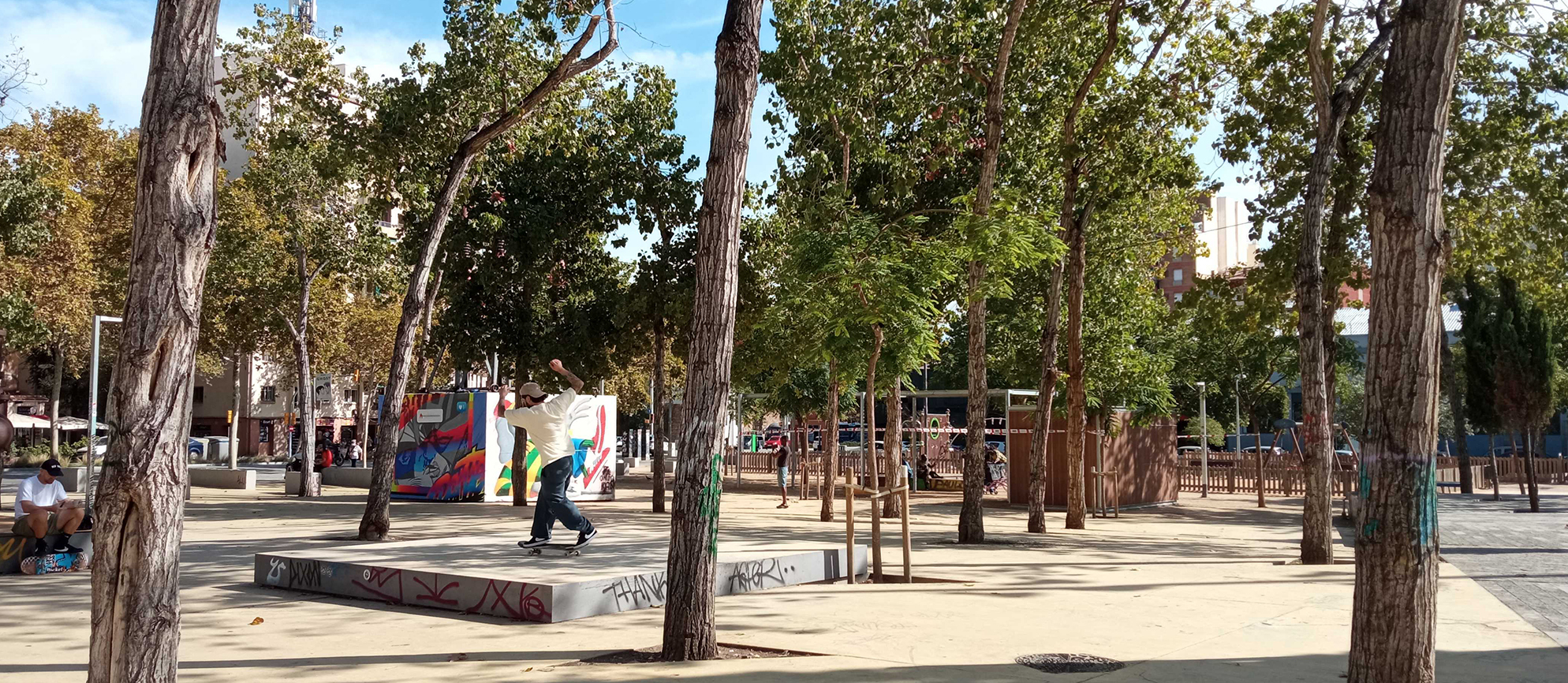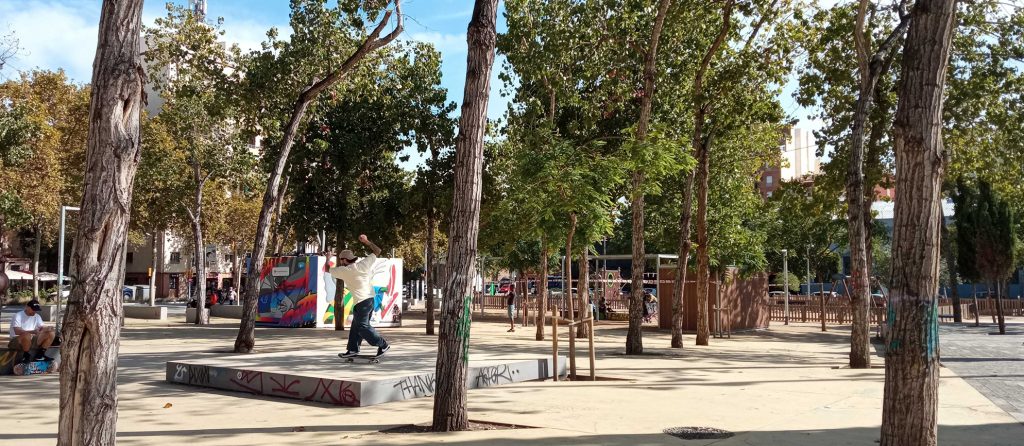 Despite all the controversy and dissent before its redesign, its status remains unchanged and Parallell still manages to attract avid skaters to Barcelona.
Parallel is still Parallel: a great spot, only a little different from before.
G13 Club is a private circle of cannabis users based in Barcelona and a multidisciplinary platform that develops and produces different activities mainly related to urban culture, music and art.