Walking around the Born has a different color when you go in search of art. El Born is a very bohemian neighborhood that is full of art galleries. If you go down the wrong street you end up in other galleries like Maxó but we'll tell you about it another time. Getting back on course is easy because its short streets are easy to cross. Near the back end you will find Montana, three doors with a concept; art.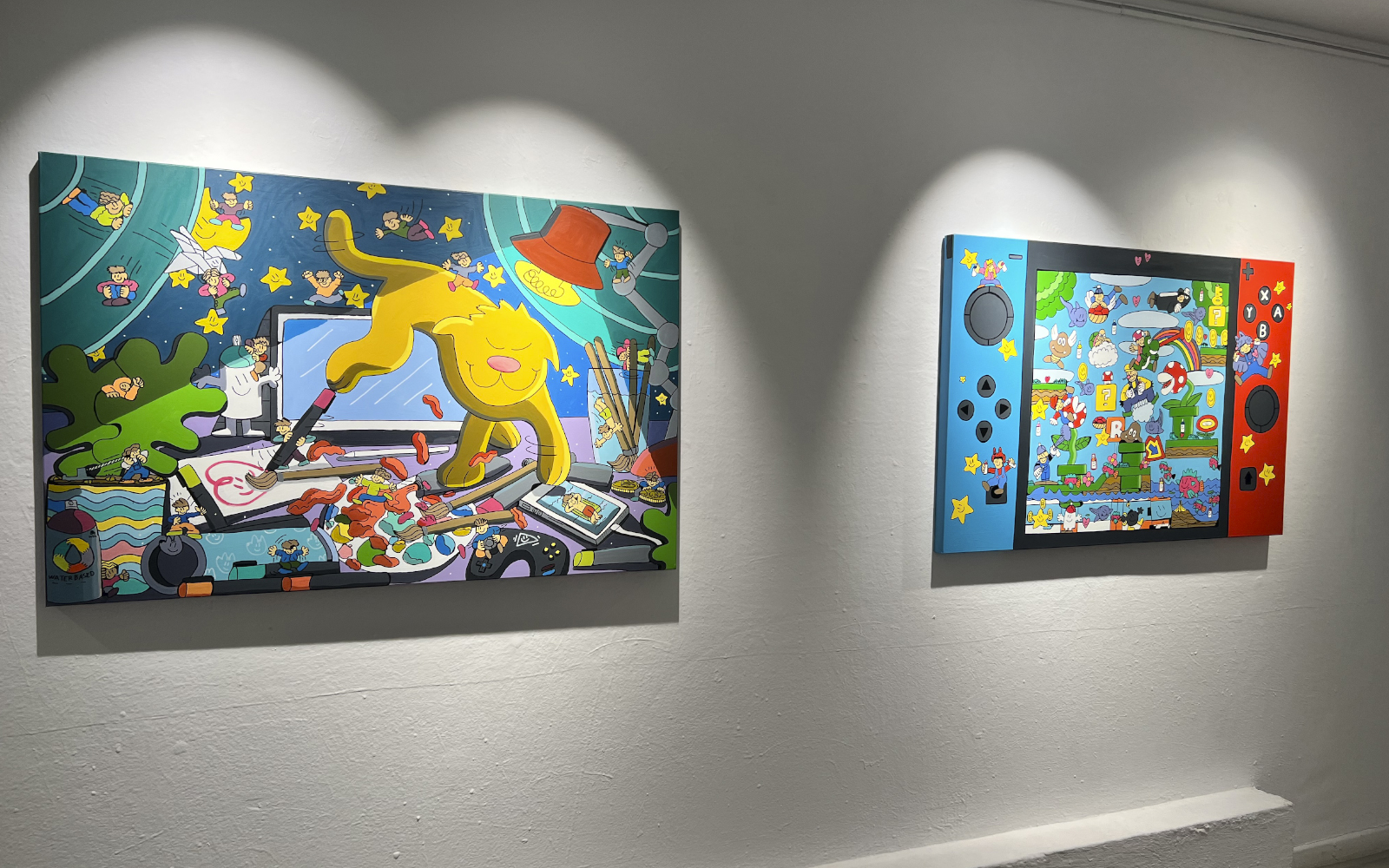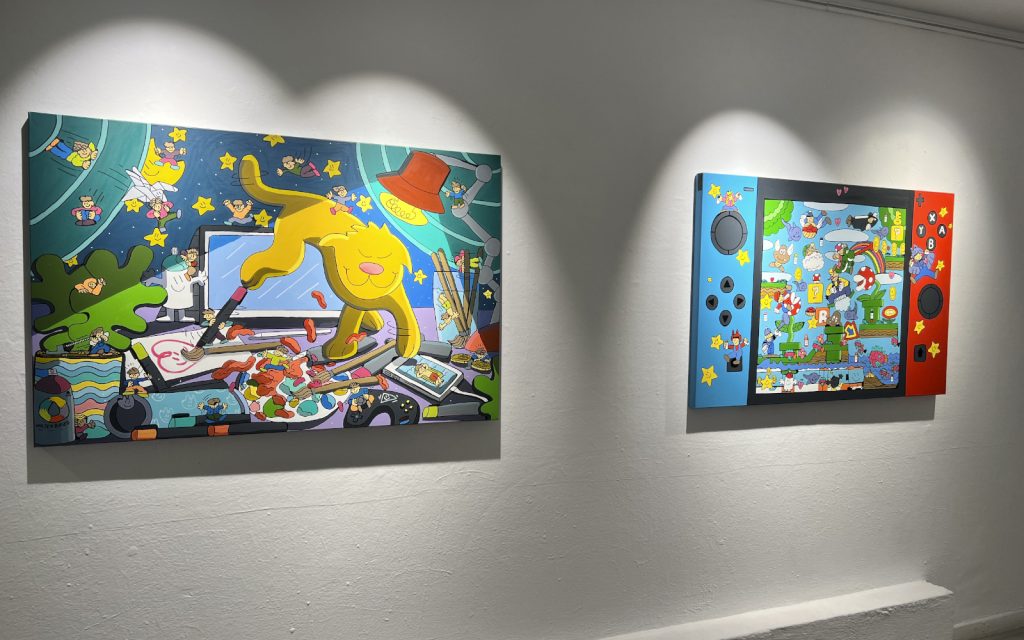 You can recharge your batteries in their cafeteria, get some cans and go out to paint but it would be a crime to leave without also strolling through their gallery. The Spray Game is Camil Estruella's exhibition that opened on November 4 and will remain open until December 20.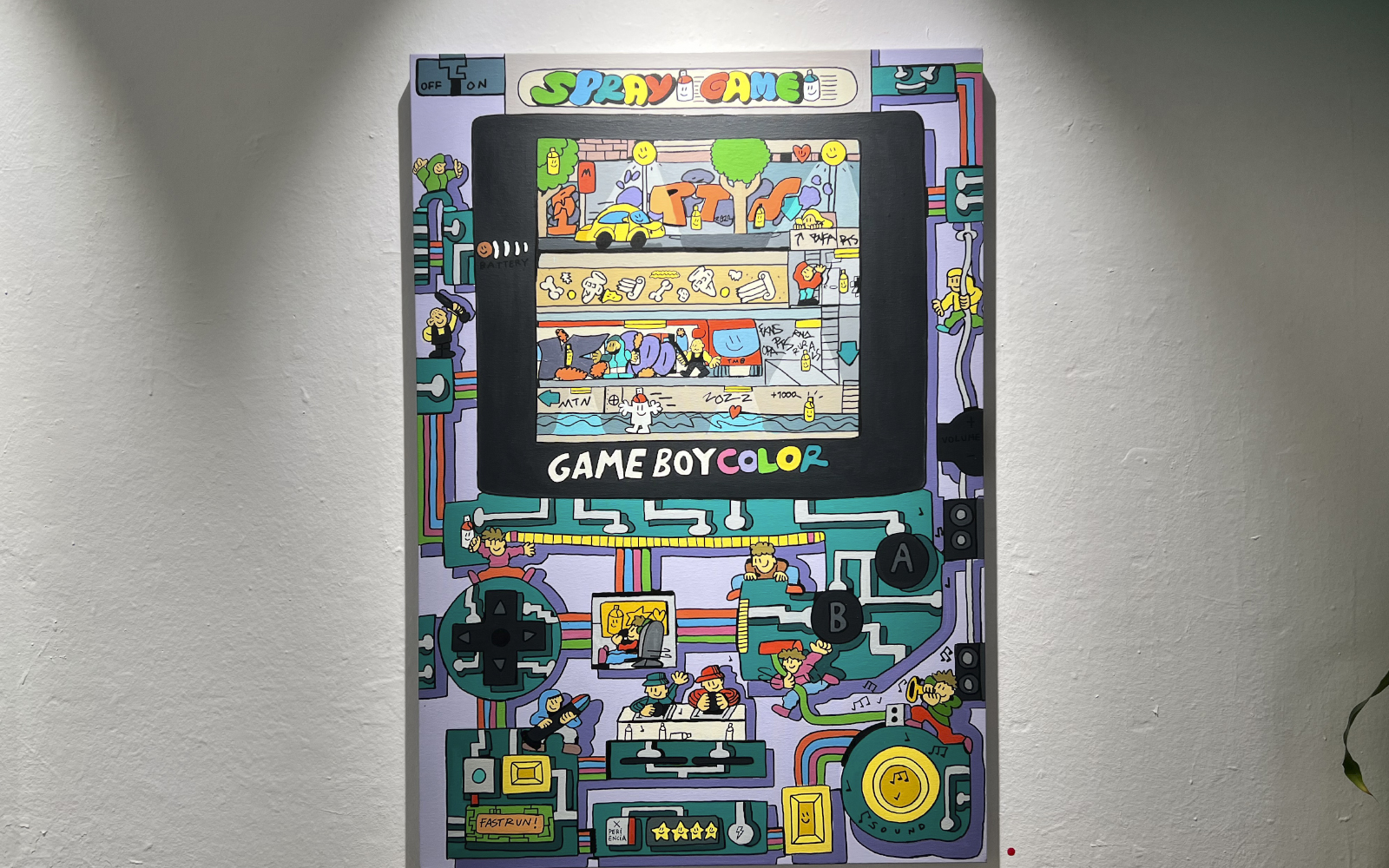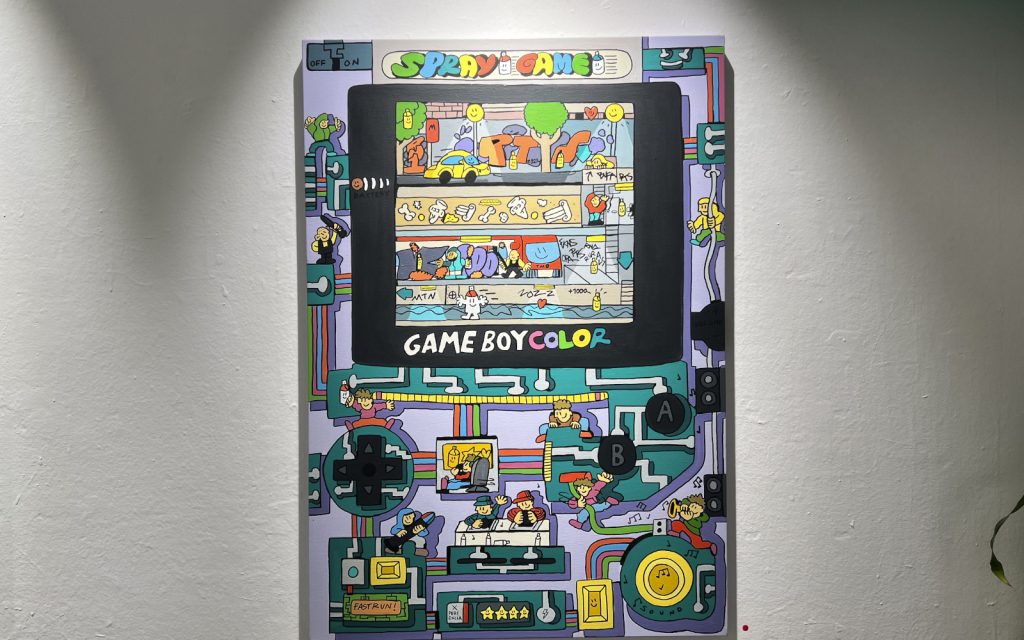 For Camil Estruella the spray is a game, or not! Entering the room is a visual joy in which color reigns and makes you feel in harmony. You will be surrounded by color combinations that will transport you to everyday scenes. Camil presents us with an entertaining collection of works in which we can immerse ourselves including a Game Boy Color, or a Mac. You can also get into the bowels of the graffiti artist's game by walking through trains and subway stations painting.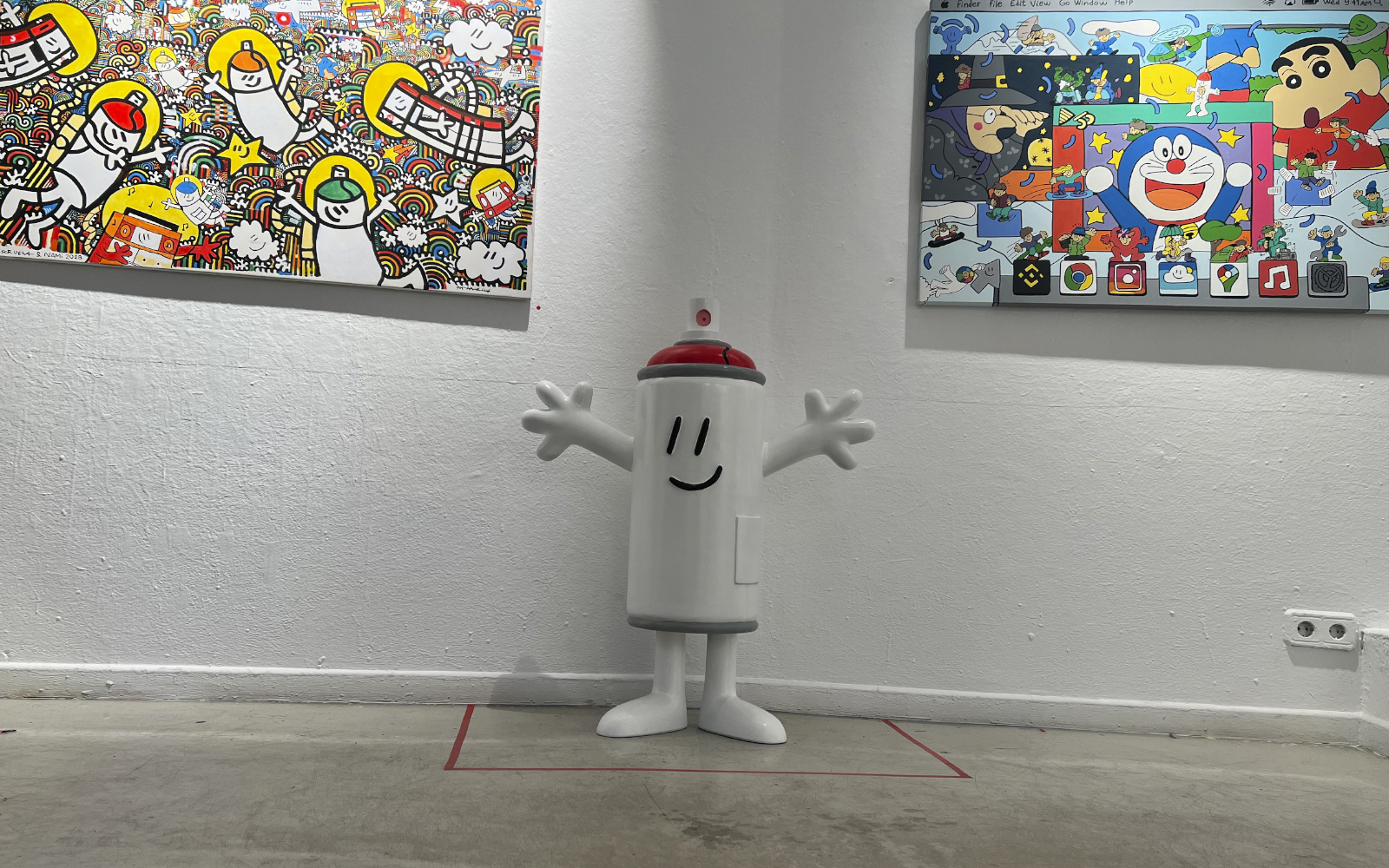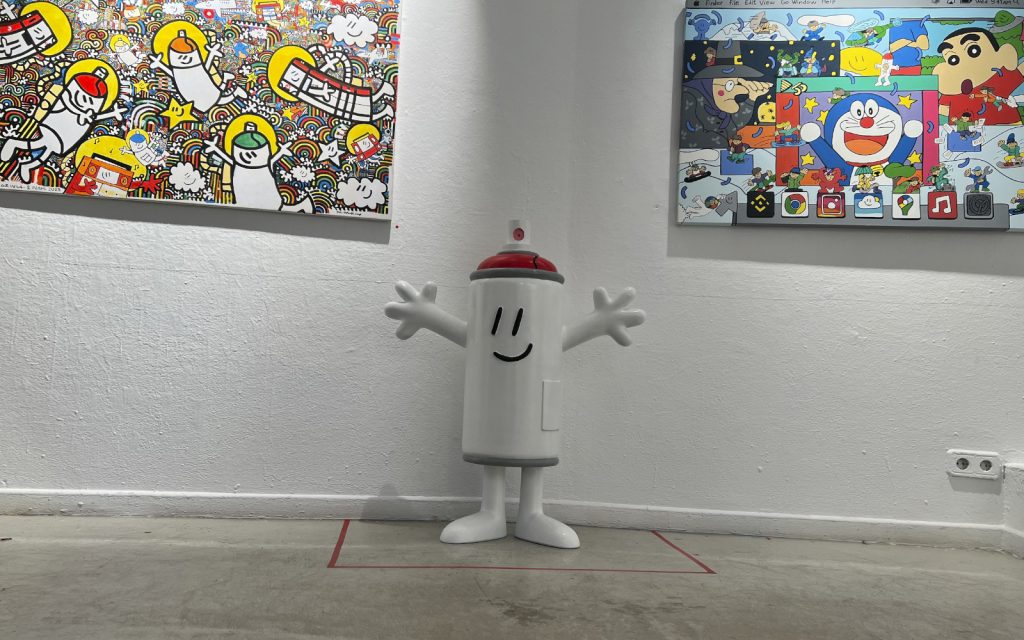 But the story here is about more than paintings. Lower your eyes to the floor and you will see a funny carpet featuring a train led by a smiling, traveling paint can. Throughout the gallery you will also find stylized figures like spray cans with open arms, that awaken the good vibes and make you smile.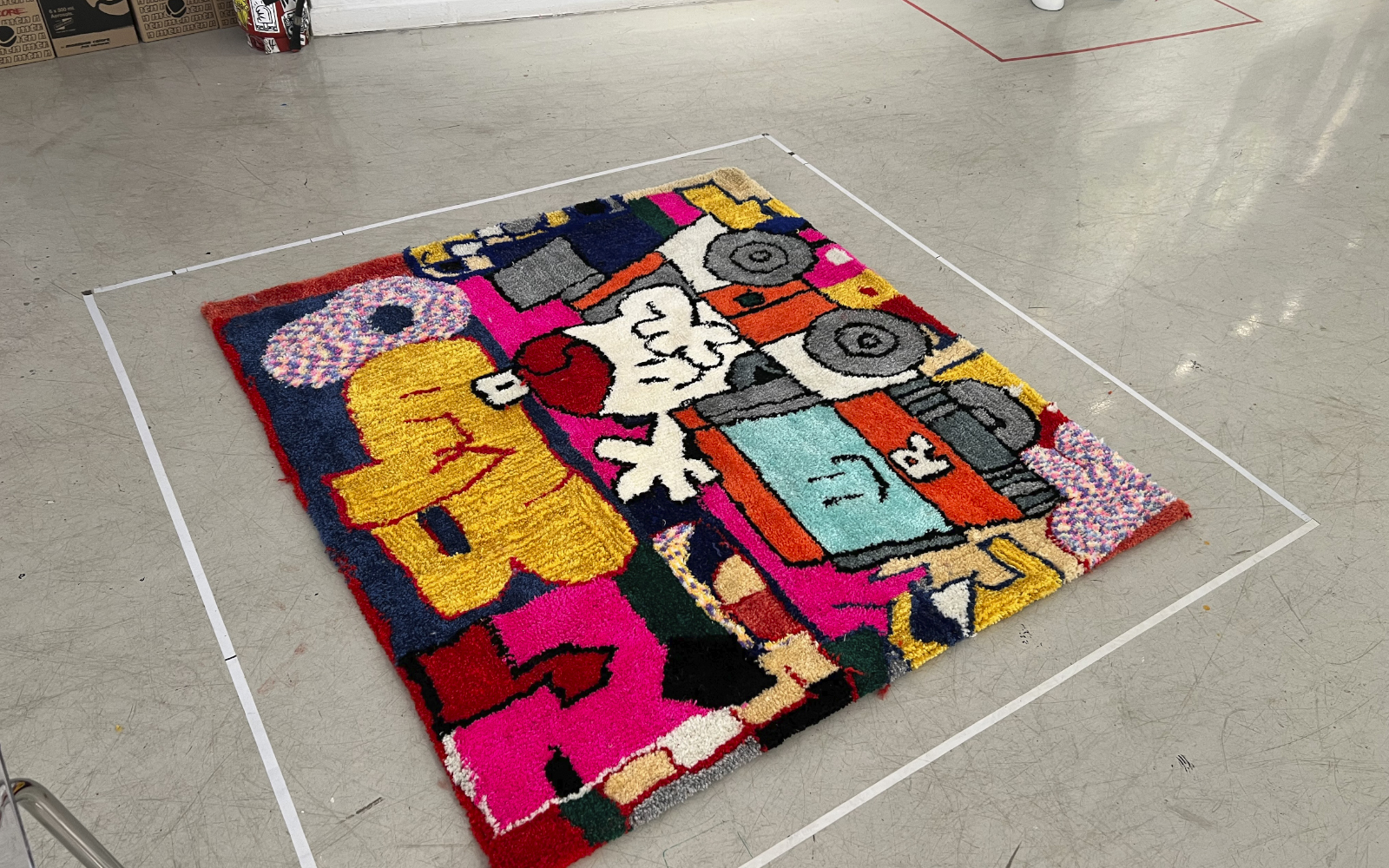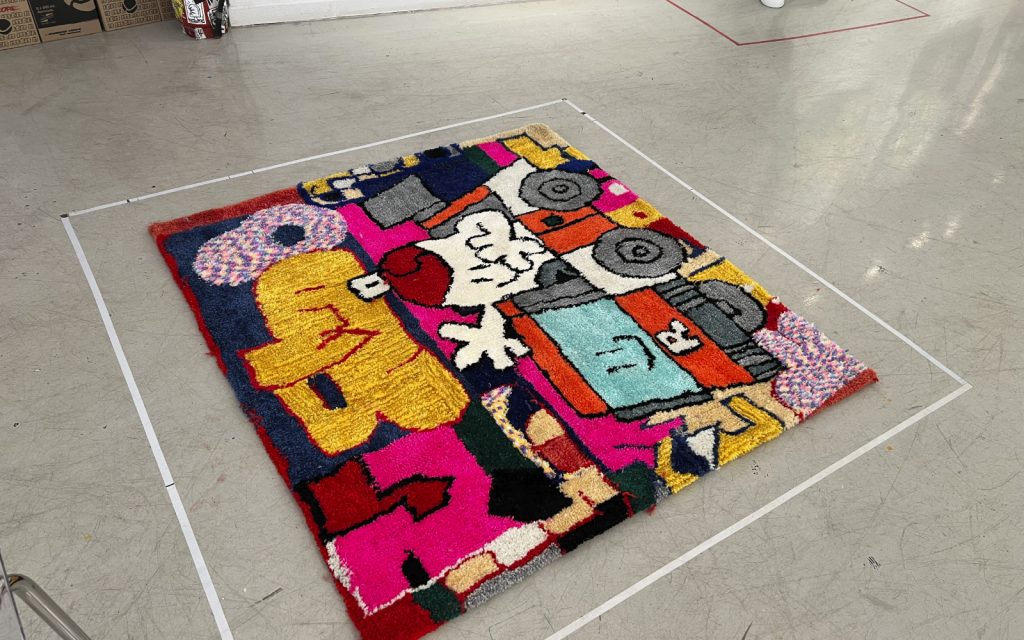 Montana Gallery is changing the exhibitions of the gallery so you will not get bored of taking your walk every two or three months, that is if you do not pass more frequently to get some cans! From G13Mag we recommend it.
G13 Club is a private social club for medical and recreational cannabis users based in Barcelona. It is also a space for musical and artistic development that promotes a multitude of activities focused on the expression and exhibition of urban, hip hop, reggae and skate culture.