French Fries are one of those things that seems simple enough. Chop up potatoes into sticks and fry them. But in what is perhaps the purest example of the simple things being the best, a well-made French Fry is an absolute pleasure to eat. It should be golden brown on the outside, fluffy on the inside and piping hot. 

Although they normally accompany burgers, French Fries by themselves are still a great snack. Barcelona's Las Fritas franchise has turned the simple process of making French Fries into a masterpiece. This chain, which originated in Valencia before spreading to Barcelona and many other cities in Spain, has some of the absolute best French Fries imaginable.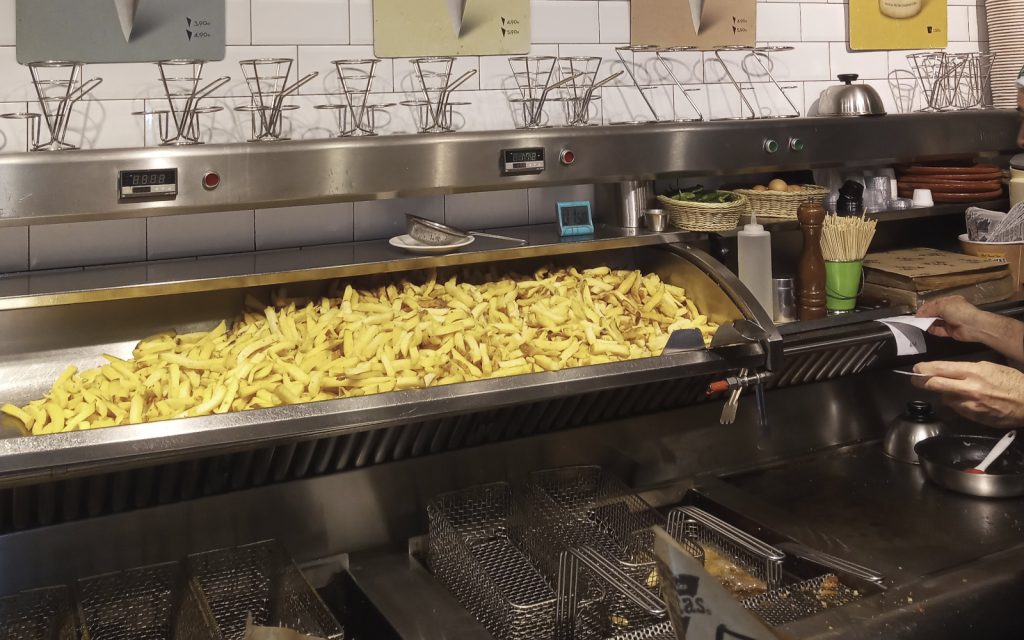 They start with fresh potatoes that are cut on site and then fried once before being prepped for an order. Once you order them, they are put into the fryer for a second time which makes them come out even crispier. Las Fritas serves fries in three sizes: a small cone, a large cone and a giant bucket. It makes for a perfect snack to walk with.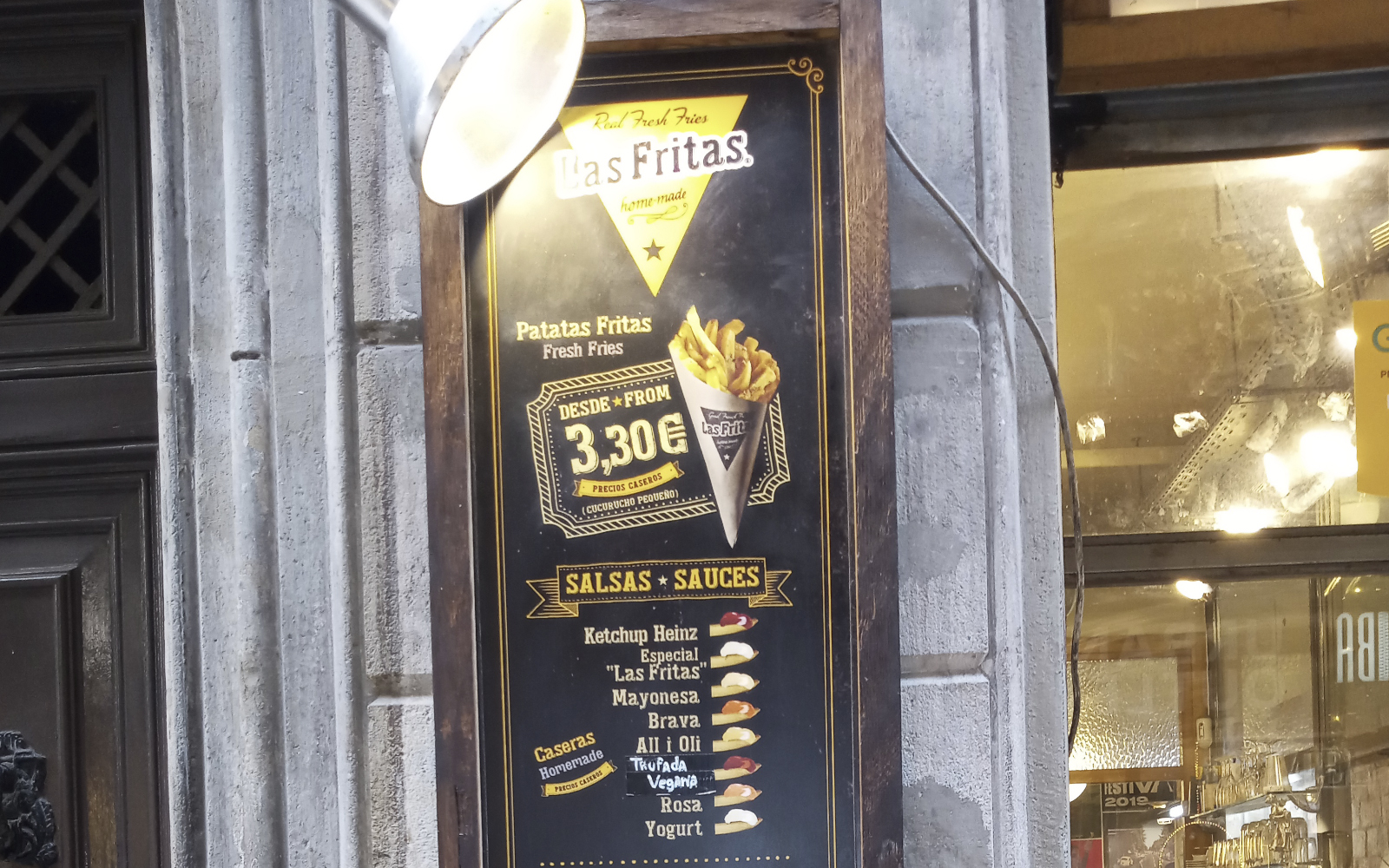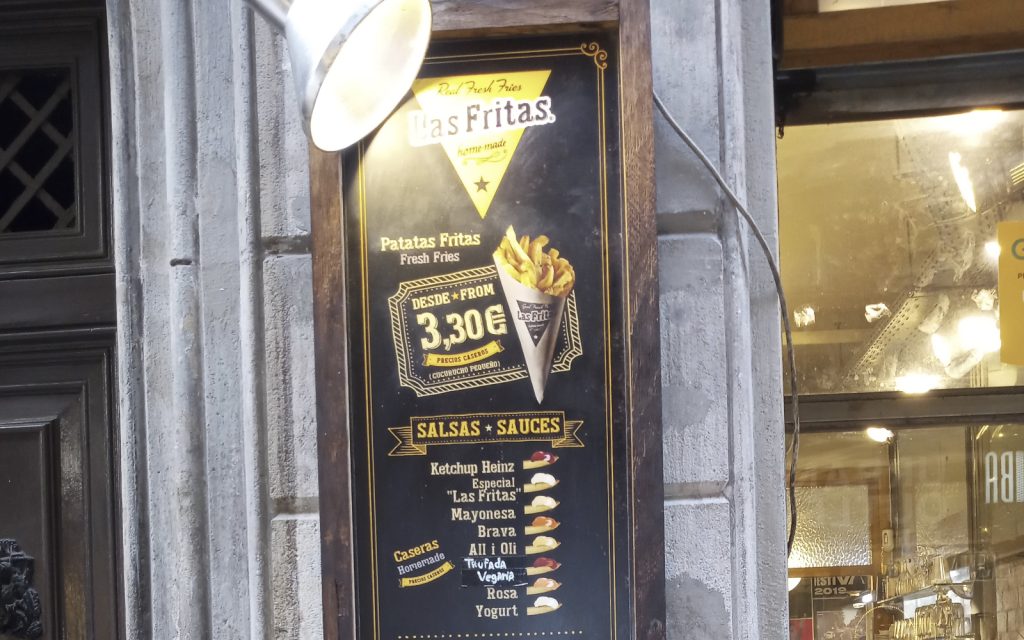 The small cone, which is actually quite a generous portion, is 3.30 Euros and can be accompanied with your choice of sauces (ketchup, allioli, brava sauce, mayonnaise, yogurt)  for another 60 cents. Now you could stop there and have a great snack but Las Frites doesn't. For an extra couple of Euros, you can top your fries off with some magnificent toppings, including:
A fresh fried free-range chicken egg
Chili
Jamon
Pimientos de padron
Melted cheese
You can also mix and match them and turn your fries into an unforgettable delight! Many locations also have fresh beer on tap and the fries are always made to order. Currently, Las Fritas has two Barcelona locations, one in Born on Carrer L'Argenteria and another in Barceloneta on Passatge Joan Borbo.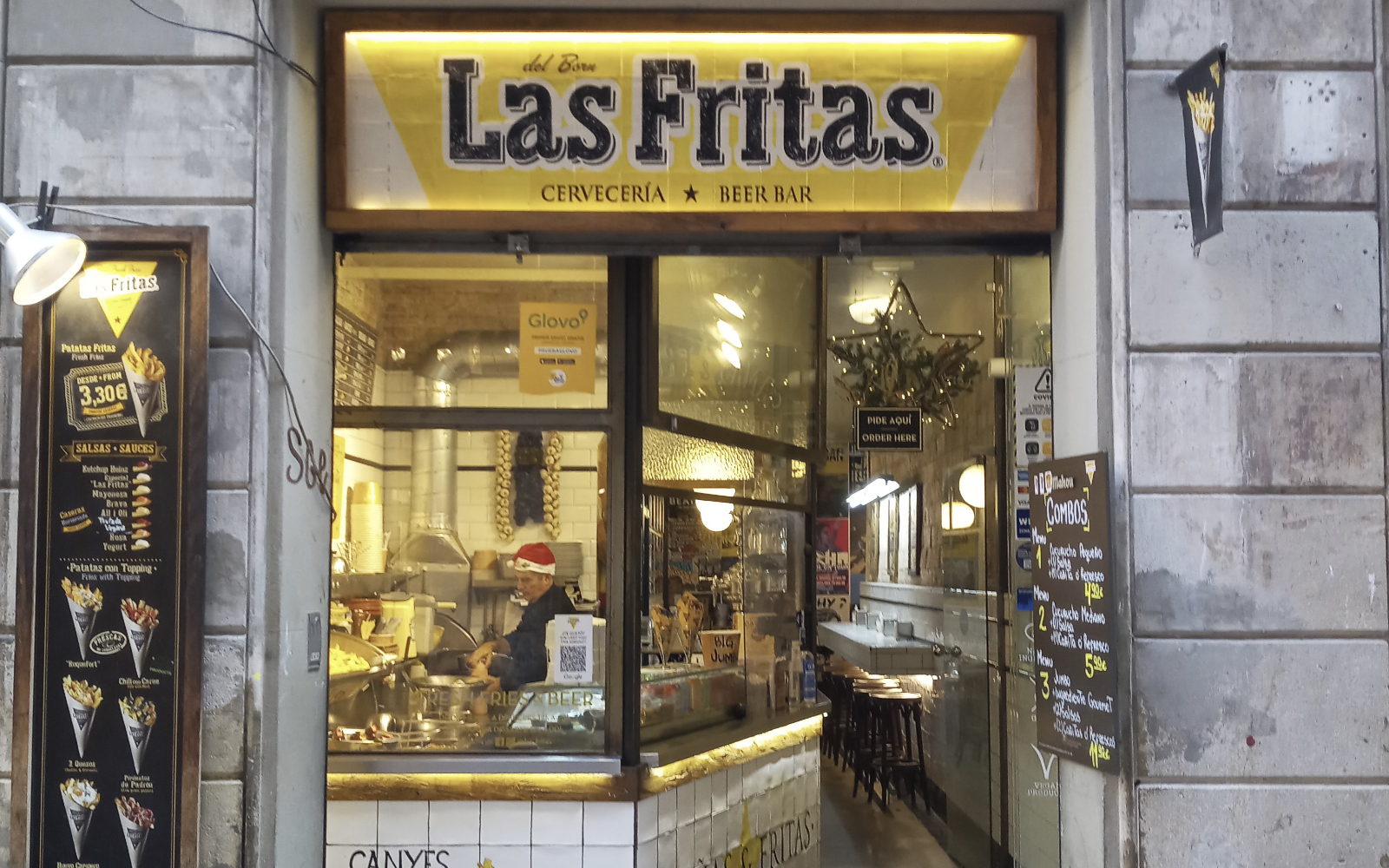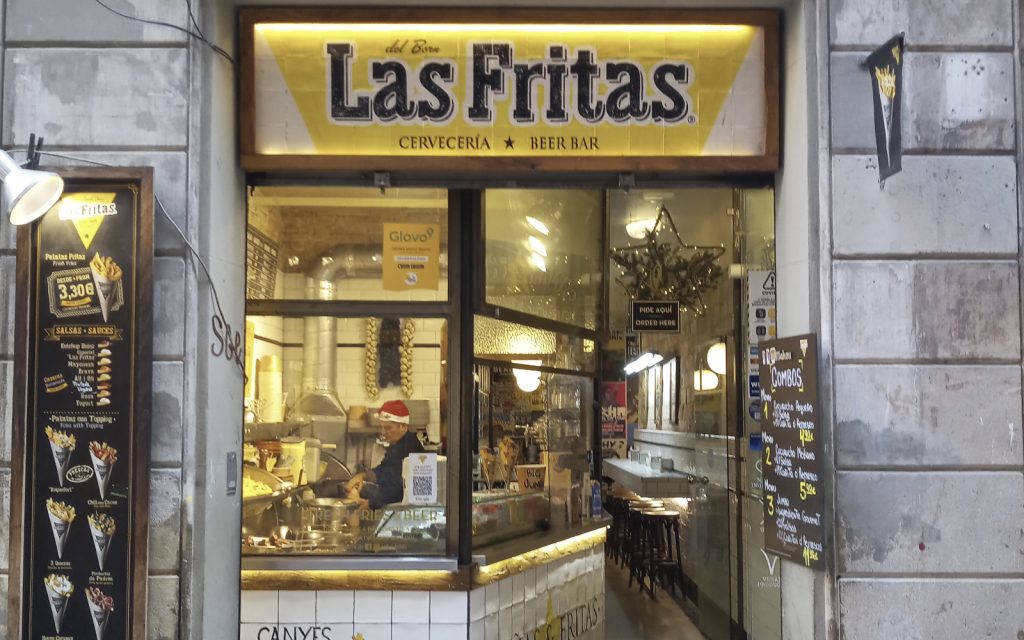 The next time you're in the mood for some fries, skip the fast food chains and head down to Las Fritas! You'll be so glad you did. Although one word of caution before you do: Las Fritas is extremely habit forming!
G13 Club is a private social club for medical and recreational cannabis users based in Barcelona. It is also a space for musical and artistic development that promotes a multitude of activities focused on the expression and exhibition of urban, hip hop, reggae and skate culture.