In the village of Borja, Zaragoza, we can go to the place where it all began for Jorge Andía, an artist who is gradually making his place in the Aragonese scene through his paintings and his popular engravings. He has featured in more than a hundred exhibitions that have left us stunned not only by his talent, but the rawness of his work and the boldness and his message.
DFrom G13 we have traveled to his homeland to get to know him better and to introduce us to his work.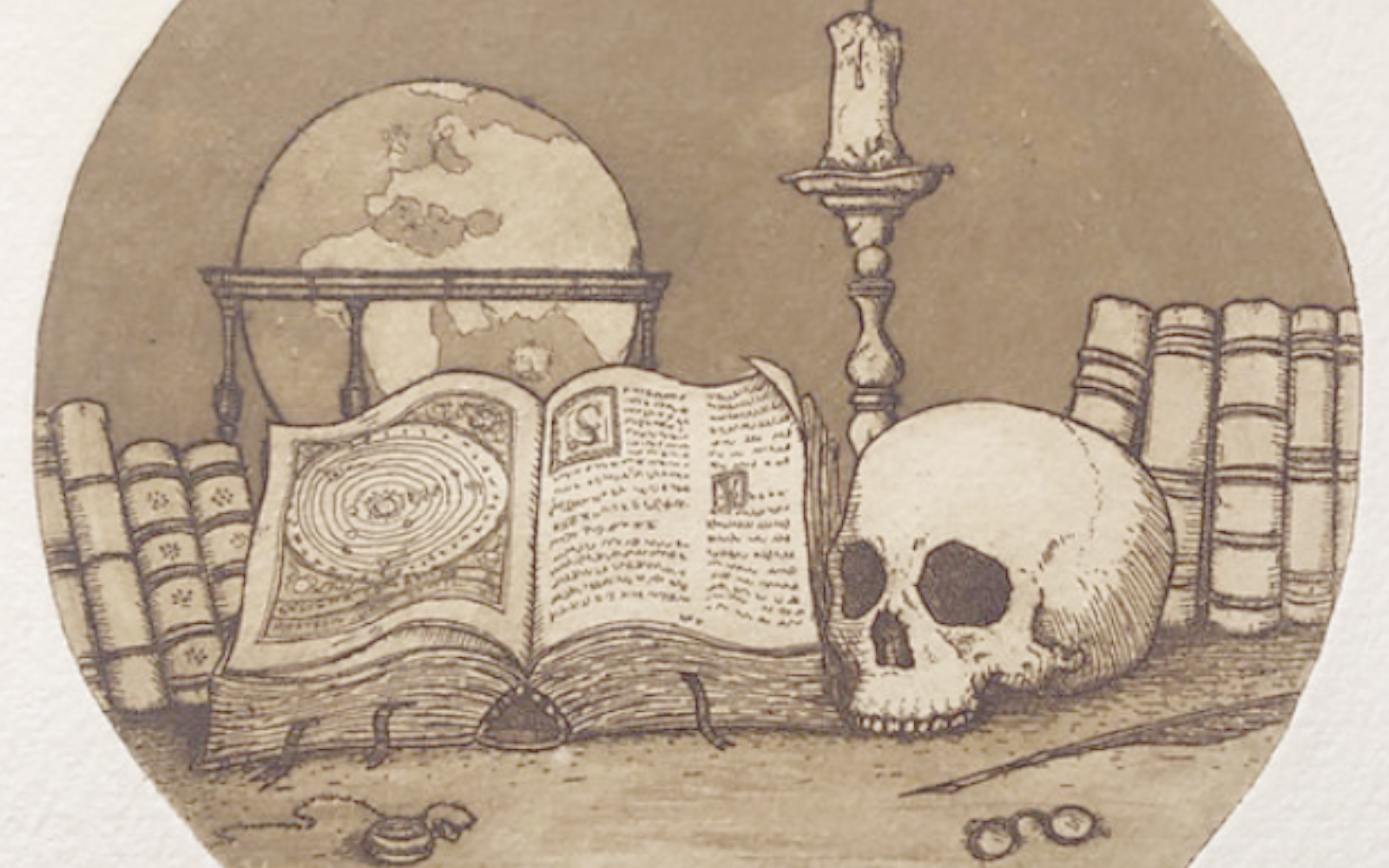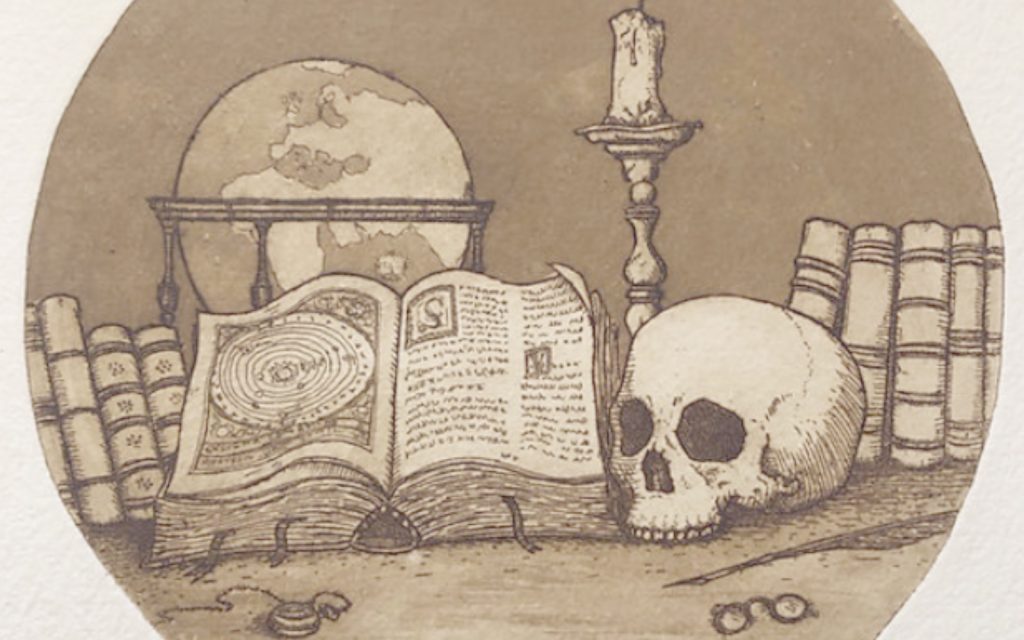 How did you get started in art and how did your interest begin?
"The interest has always been there. Let's say I started because of a personal crossroads that came together when I was finishing philosophy. I discovered that I was dyslexic and I couldn't express in words what I wanted… let's say that the limits of my language are the limits of my world and there came a time when I realized that I was cheating myself, I myself told you that there are no philosophical problems but language errors… how can a dyslexic make a language that will help him find answers to solve philosophical problems? And up to that point I thought there was no more. Then I also went through a very bad moment of addictions, I took away from some things and I got tachycardias, I became very anxious. To get rid of that anxiety I started to paint and what started as a kind of therapy turned out to be the solution to the problem I had found with language when it came to philosophy, I tried to pose philosophical problems or try to create a reflection not so much with words but with images".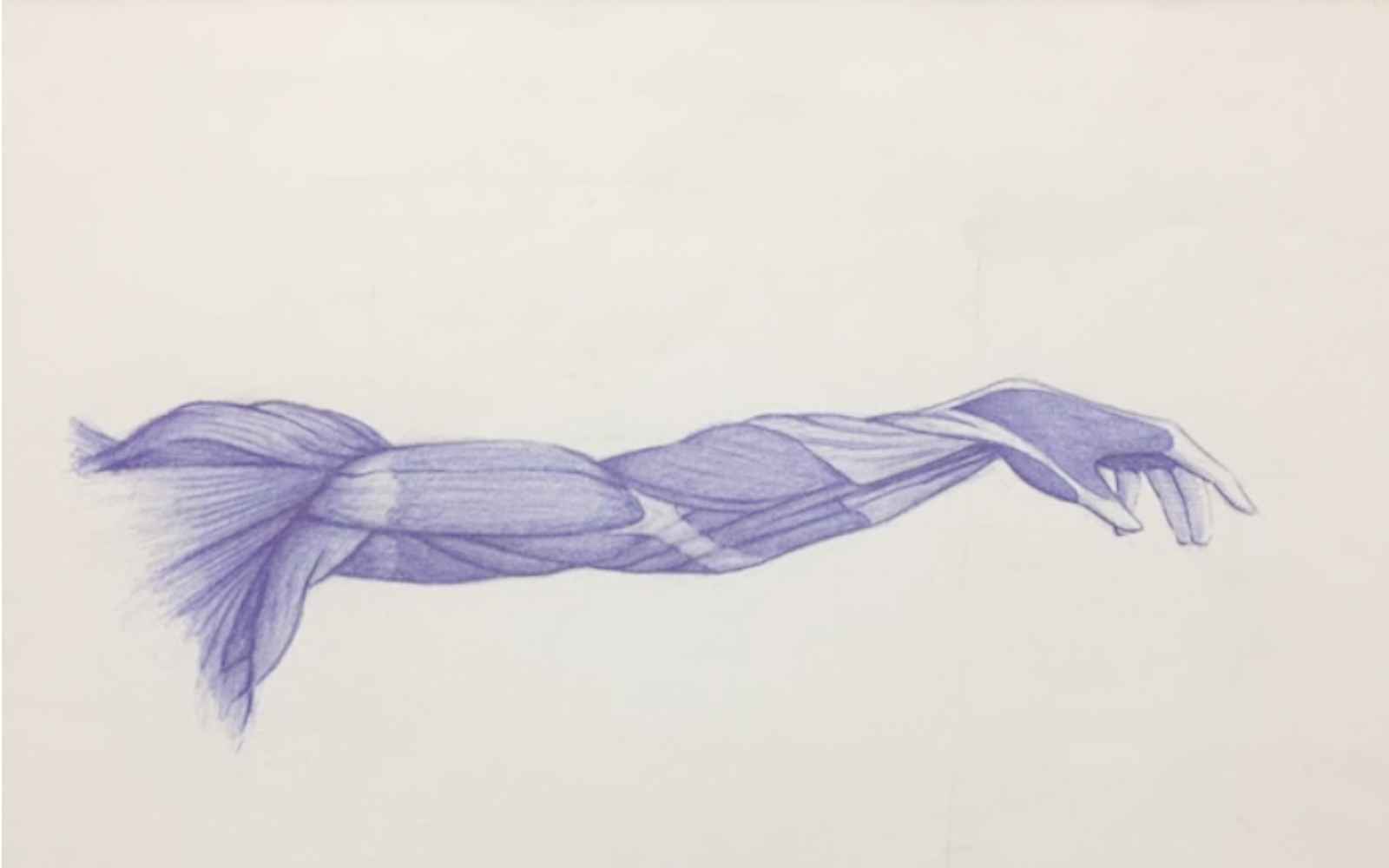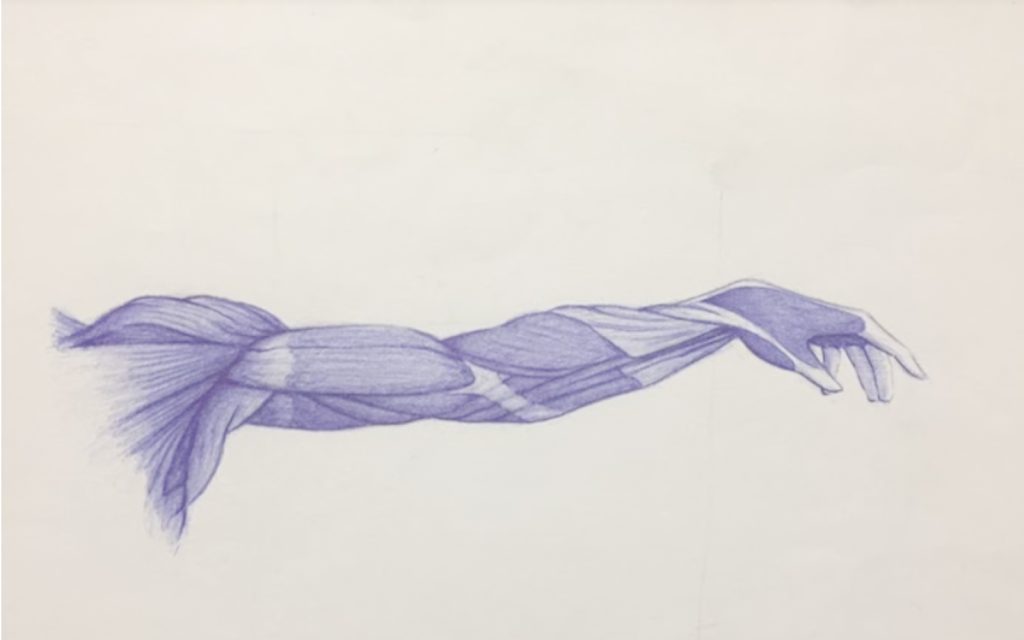 What things do you find most inspiring?
"I don't know if I work for inspiration but I really like old paintings."
When it comes to painting, what do you like to paint the most? Or do you improvise on the spur of the moment?
"There are seasons. Well, first I had a more naive period, right? Schiller talked about the naive and the sentimental, so let's say that the first paintings were quite naive when it came to using colors but there were some themes and some problems… "The Rite", "Ell Fisis y Nomos' ' are paintings that already have a problem but maybe at a technical level they didn't give everything I wanted to give.
Then came another… this period that is fully nostalgic, isn't it, which is a return to paintings that already existed, trying to update them, trying to create a current problem. Trying to show that the language they used before is still valid despite the evolution of the arts, both in abstraction and in taking art out of the museum, taking art out of the art world, in the end it often remains an art that if you are not a person who is not involved in the art world you will not understand it. However, ancient art, even the most Romanesque manifestations still have a message and transmit things that perhaps a Kandinsky, for all the spiritual things he wants to tell us he is, does not manage to transmit".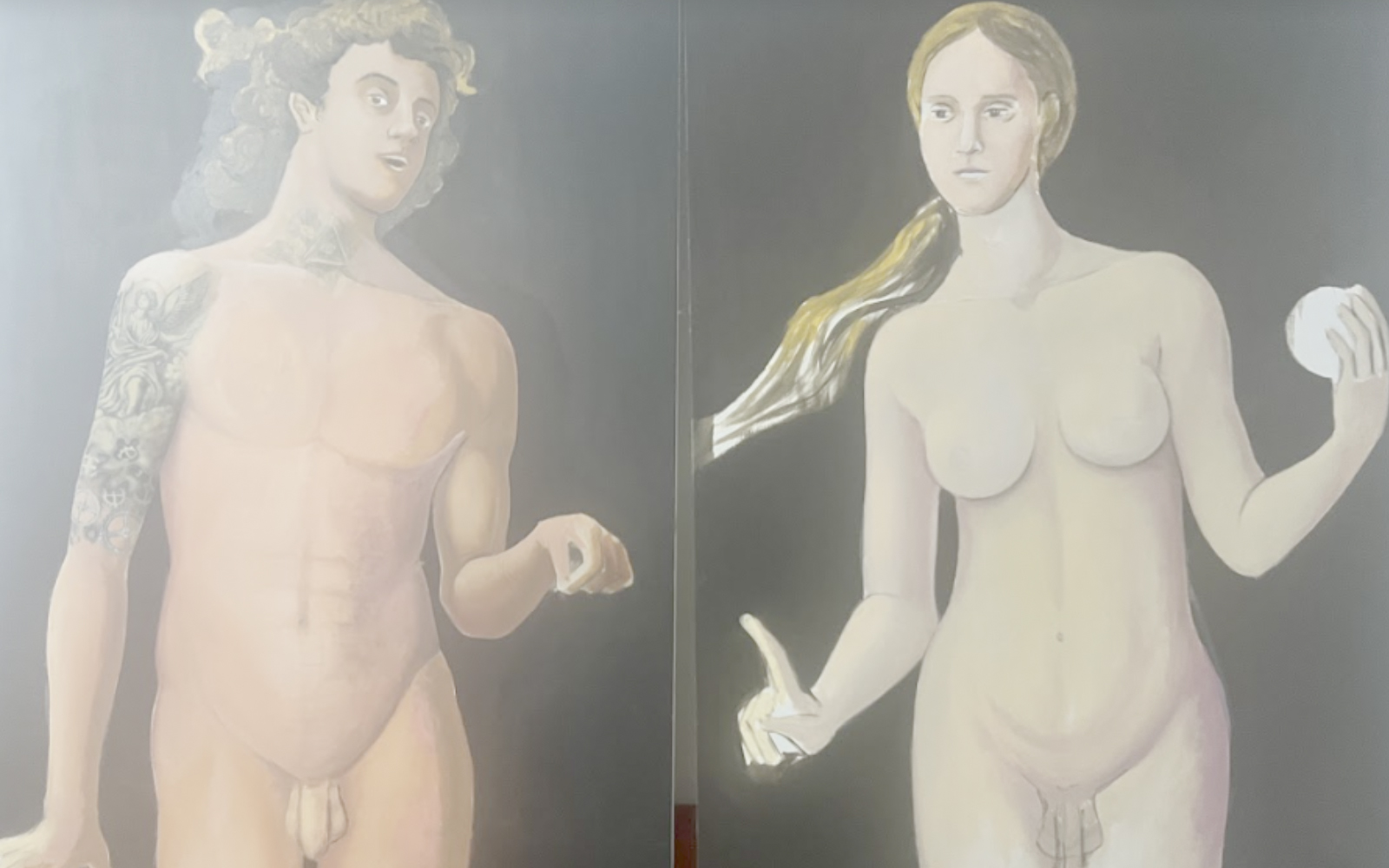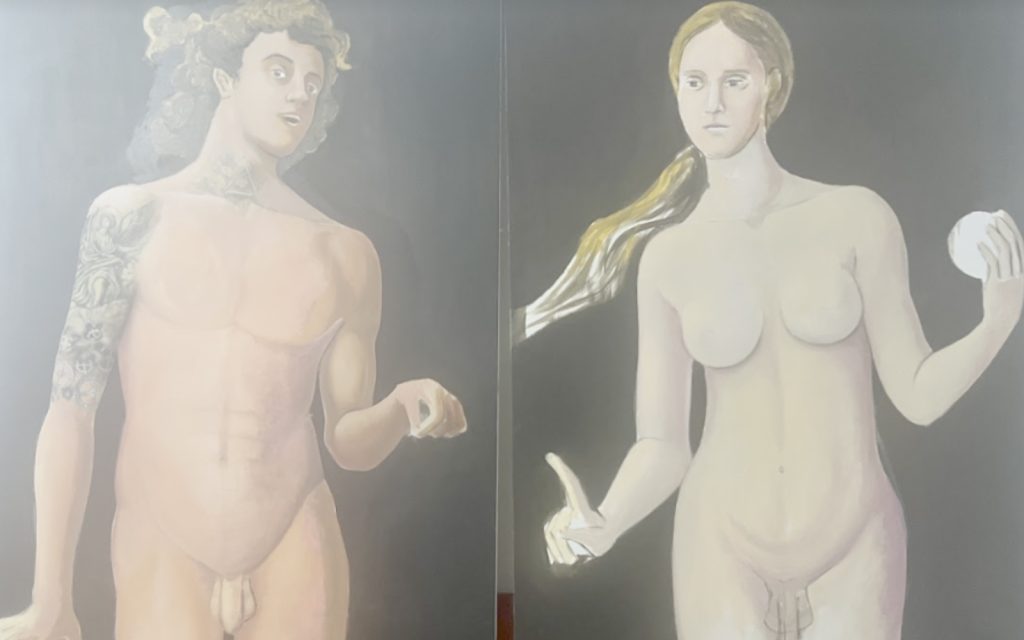 How would you define, taking into account everything you just explained to me, urban art?
"It's that they don't let me go out on the street" He laughs.
What do you mean they don't let you go out on the street?
"That's a figure of speech."
¿Qué pasaría si Andia saliera a la calle?
"Que ardería." Se rie.
Would you be a kind of Banksy that would be accepted but rejected at the same time vandal artist?
"Man, that's kind of the way things go, yeah."
Do you define yourself with protest art?
"Yes, basically these paintings that I'm working on now, even though they are old paintings, are a return to current problems; the pandemic, gender problems, intolerance… they are everything… and more that I have raised that will be seen more where the shots are going."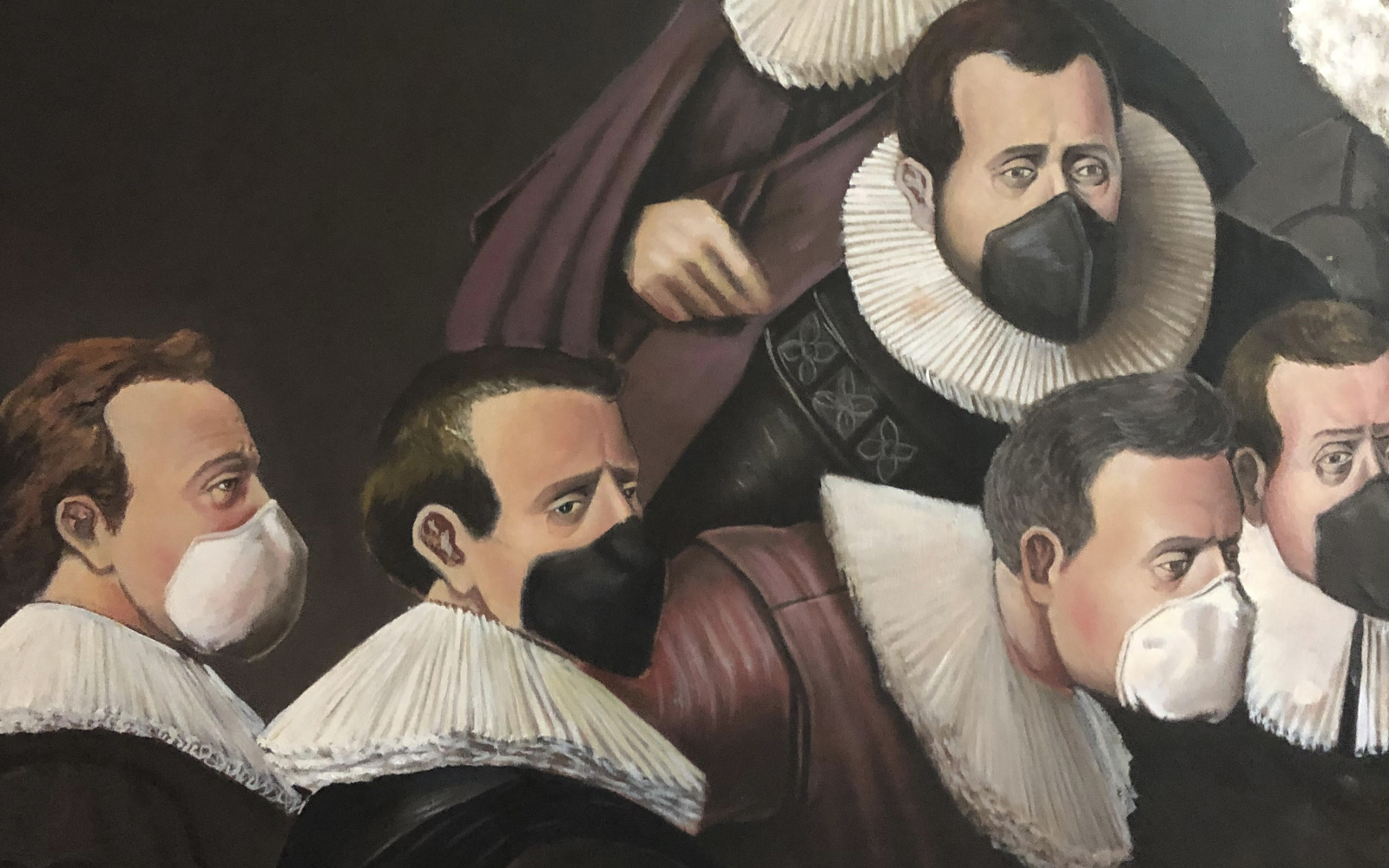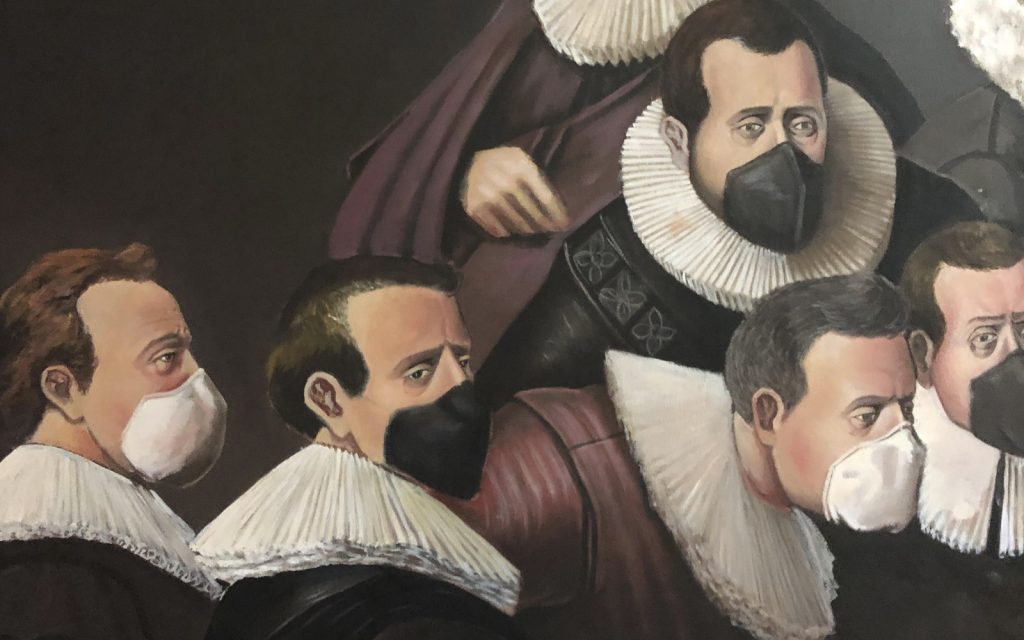 What disturbs you the most and incites you to make this protest art?
"Well, maybe society itself, right? To see that there are things that… that there is a lot of hypocrisy, right? to try to unveil a little of those veils behind which one hides."
We have talked about painting, but what other techniques do you like to use when expressing yourself?
"Anything within the plastic arts even… everything is expression, even a gesture, isn't it? But above all my work is painting, engraving… I like engraving very much, engravings are almost more recognized than… I've had more opportunity to exhibit engravings than paintings, but I consider myself a painter above all, and then pen Vic techniques, sculpture, pastel, watercolor are what I touch a little.
But of course within the engraving I do like more what are the traditional techniques from the water ink, burin, mezza ink I'm working now is all sweet bite without acids. Berceau plus plancha luces is a technique that is rarely used but it is interesting. Recently I had to take it from books of the XIV Manos de Rueda, from his fancine of sixteen hundred and something and we are taking ideas from here. Then the critique of society, Europe is lucky enough to enter into collapses in crises in tragedies but then there is always a rebirth, isn't it? That phoenix that rises from the ashes and art has to play the role of perhaps returning to principles and values that were a bit forgotten but that can take us forward again."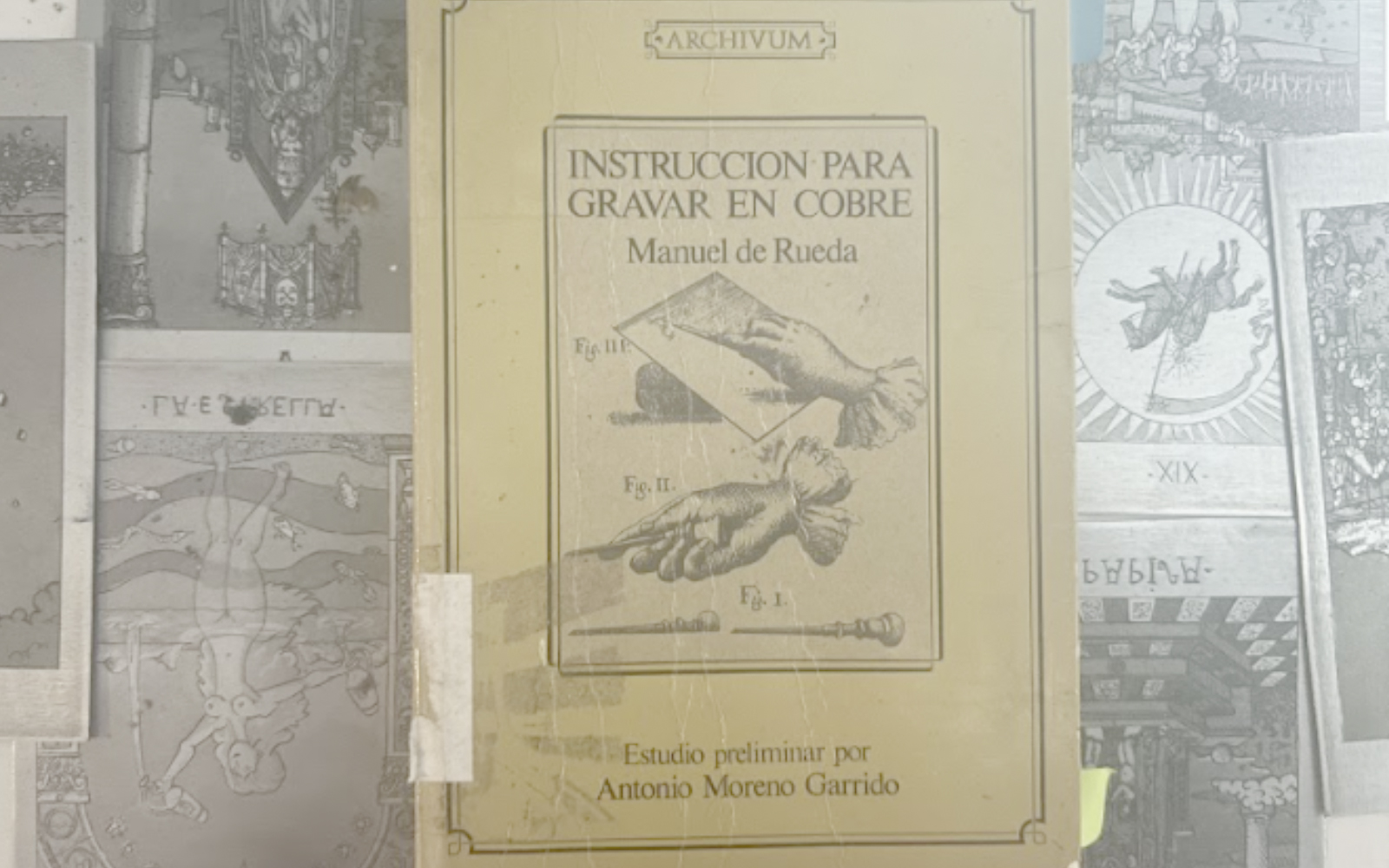 What are your greatest achievements in your artistic career?
"We have done exhibitions this year in Teruel, in Zaragoza, painted pictures for convents, town halls, what a traditional painter has also been doing, not as a gallery painter but as a… commissioned painter, almost almost, right? more than… that doesn't mean that I haven't been able to show my independent production."
So, are the commissions more than those works that you can create in a totally free way? Or has this artistic freedom that you have been able to get?
"One thing, let's say, maintains the other. Maybe what it is… to make engravings the investment in everything… well, the papers, the inks, the plates are so one thing supports the other. Of course I would only paint what I liked, but in the world we live in, you have to adapt to the market, right? In the end it is not bad either. Whoever does well is basically satisfying a need. And also the need for art, although as things are, it's normal that people don't invest as much as in other times".
What are your favorite colors to express today? I know that maybe at different times in your life you use other shades but today….
"Ultramarine is the color I like the most. The old lapis lazuli. Yes, it is a… well, it is a color with history, it was lost in Europe during… from the Renaissance until the eighteenth century when they came out with a chemical substitute, I don't know what it's called… synthetic, right? They synthesized the color… but it has a depth that no other color has… it's like reflective."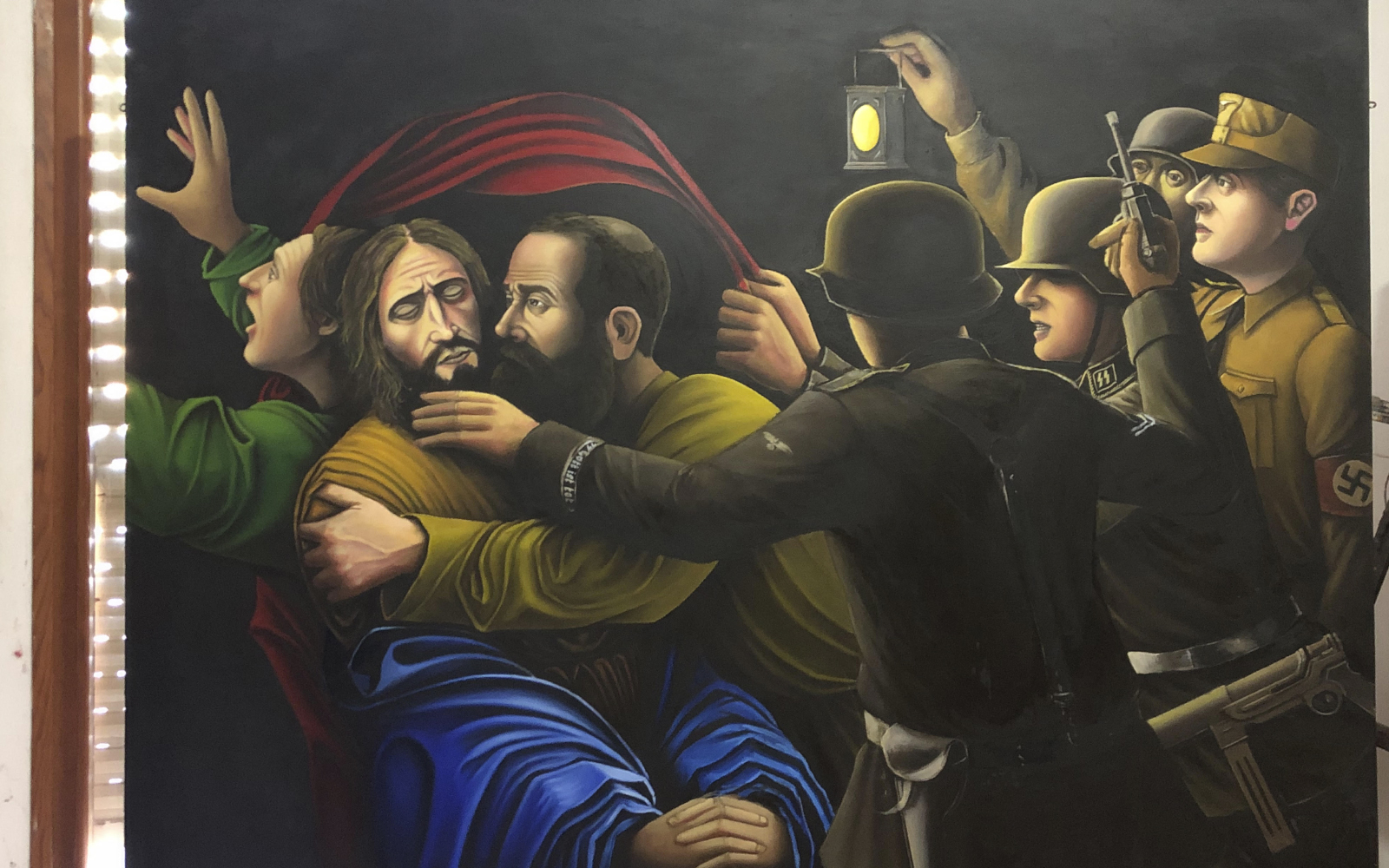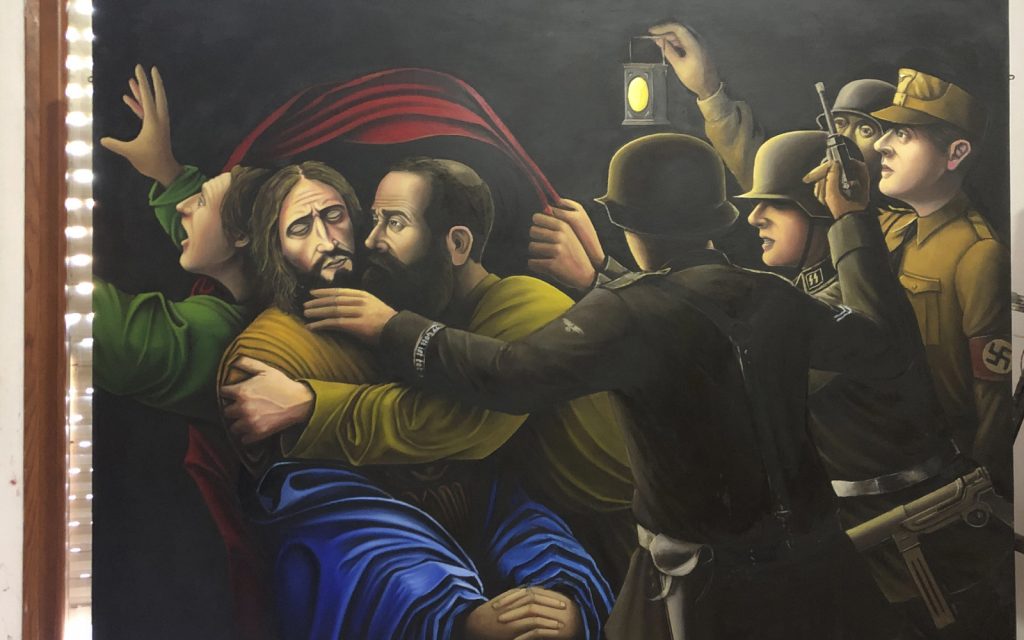 And what would you paint today with that color?
"I use it quite a lot, what happens is that many times I mix it with other colors but it's in all the paintings, for example the blues of the cloth he's holding in his hands, although he has other colors, other blues… I think he also has Prussian blue… but I also like the more muted tones like the ocher tones in the sepia prints… I don't know, I'm also a bit color blind."
And finally, what do you express today?
"It's almost more… although the paintings have an intention, it's a… let's say a learning process, it's what I said before that the first paintings lacked technique, but now with technique I learn a little from painters like Rembrandt, Durero, Caravagio and then let's say you get close to the materials, get to know them, work with them, then perfect the technique, after that is when I go to work on the ideas that are really mine and that I've been thinking in sketches, in notes for… for quite some time.
I make notes because otherwise I forget things… maybe… right now I would have thought of two or three more exhibitions, the head goes before, you don't always paint the same thing… abstraction, in another I return to the classic but in the end there is a common idea".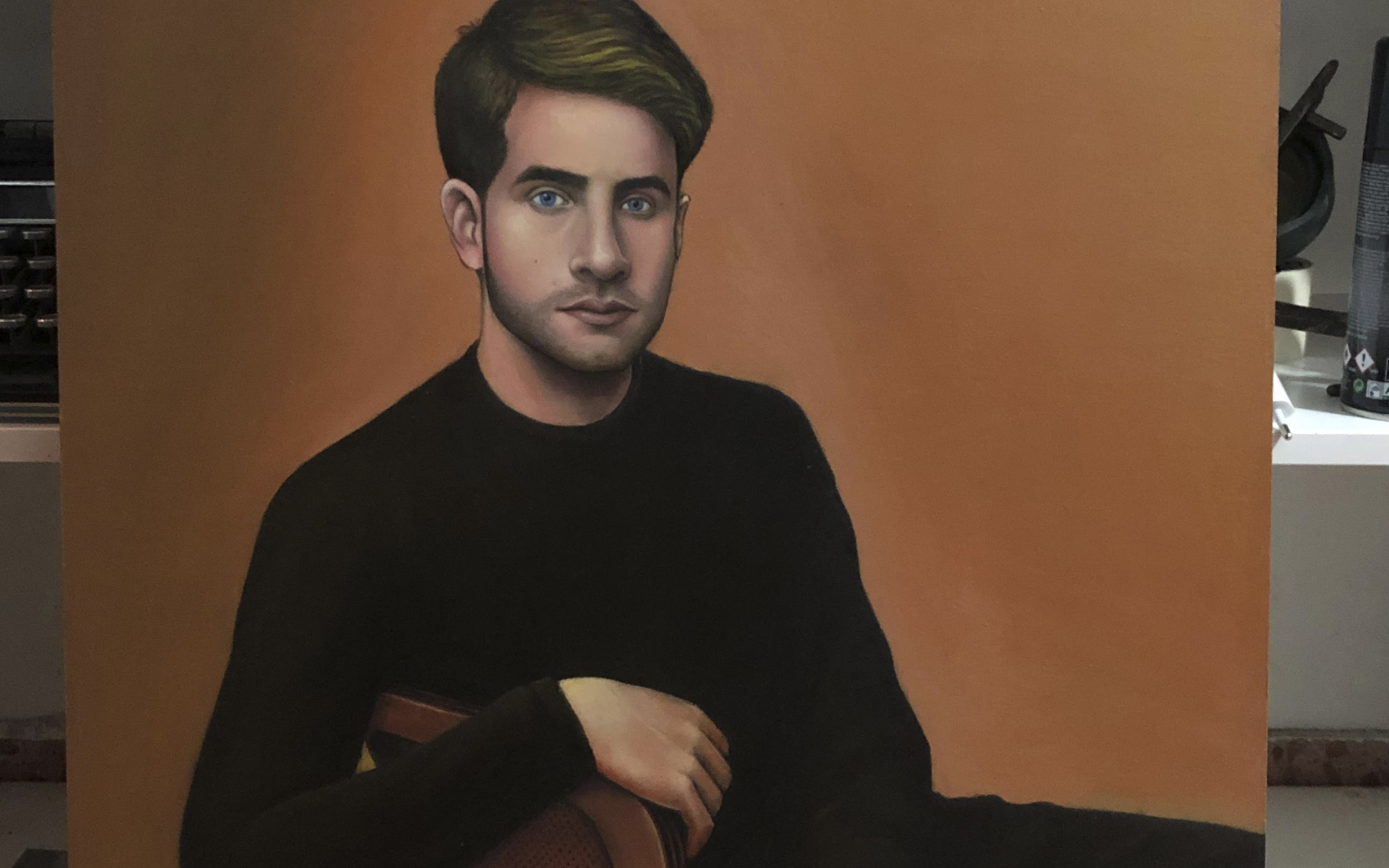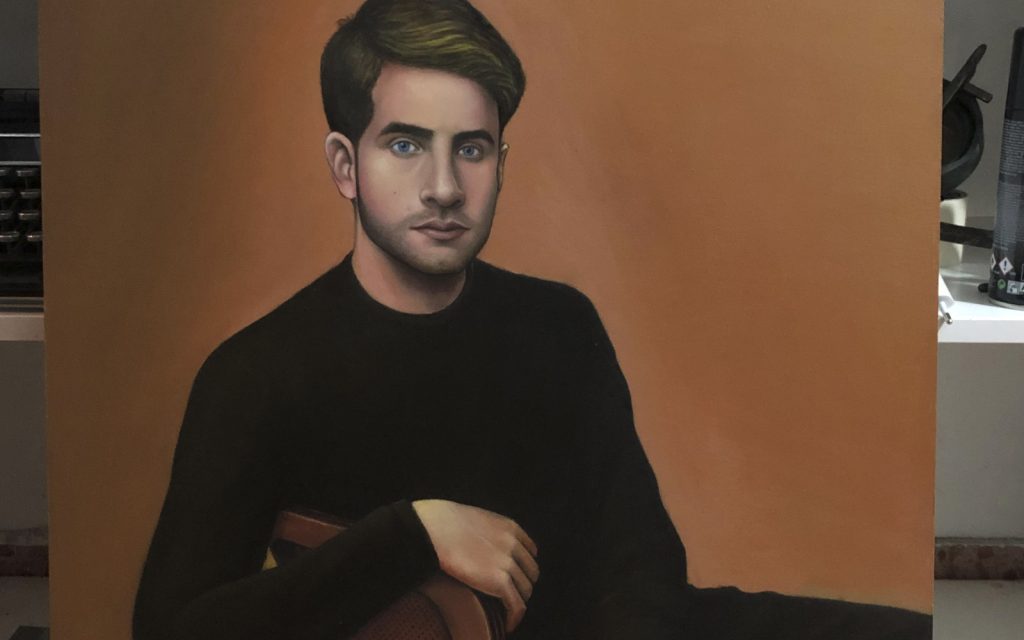 Bohemian, rebellious, nonconformist… a versatile, modest and open-minded artist who has countless opportunities that we have yet to see. We don't know where we'll see him next, so if you pay attention, who knows? The next city could be yours. We at G13Mag hope you will visit us at the club very soon and leave your mark.
G13 Club is a private social club for medical and recreational cannabis users based in Barcelona. It is also a space for musical and artistic development that promotes a multitude of activities focused on the expression and exhibition of urban, hip hop, reggae and skate culture.