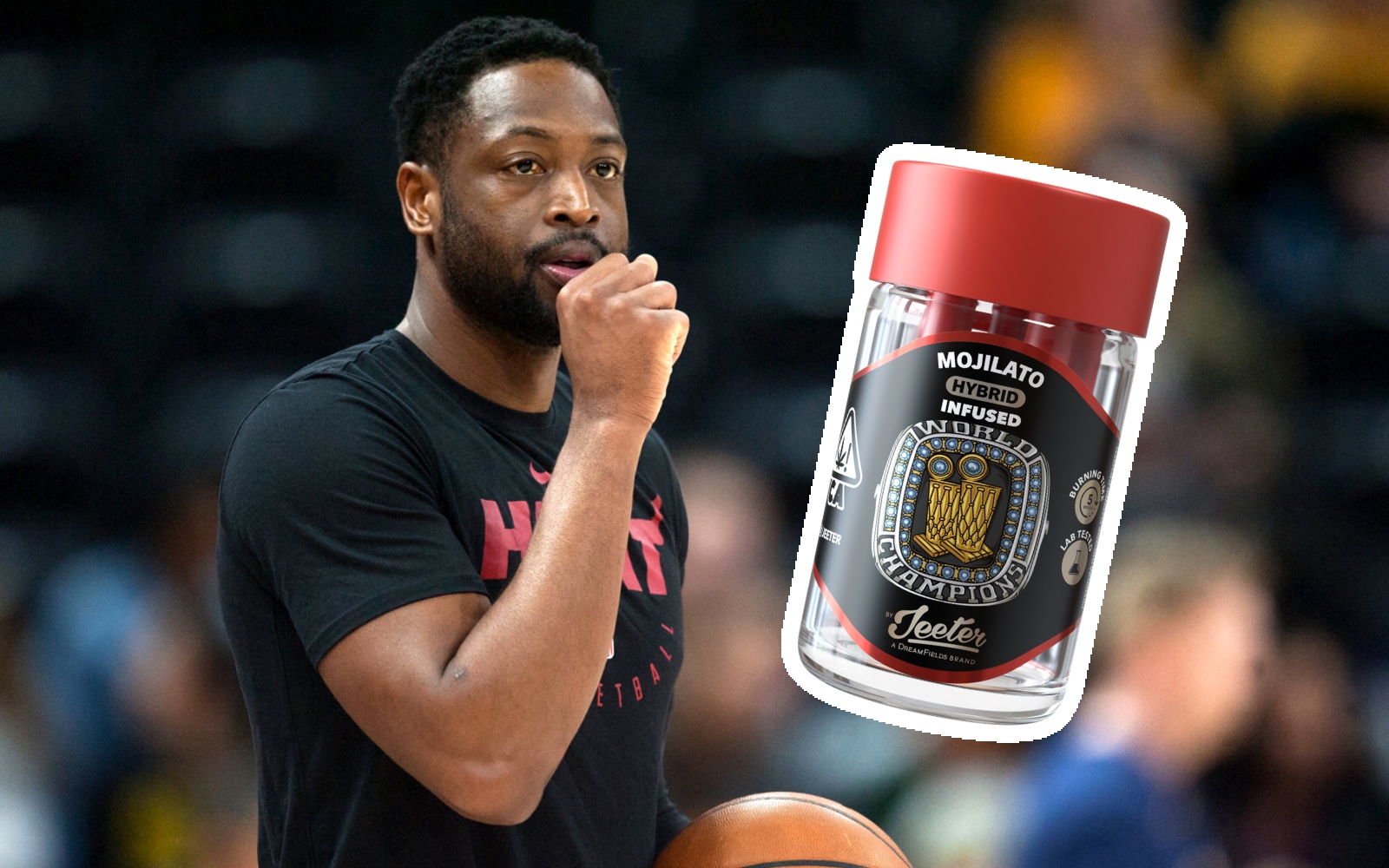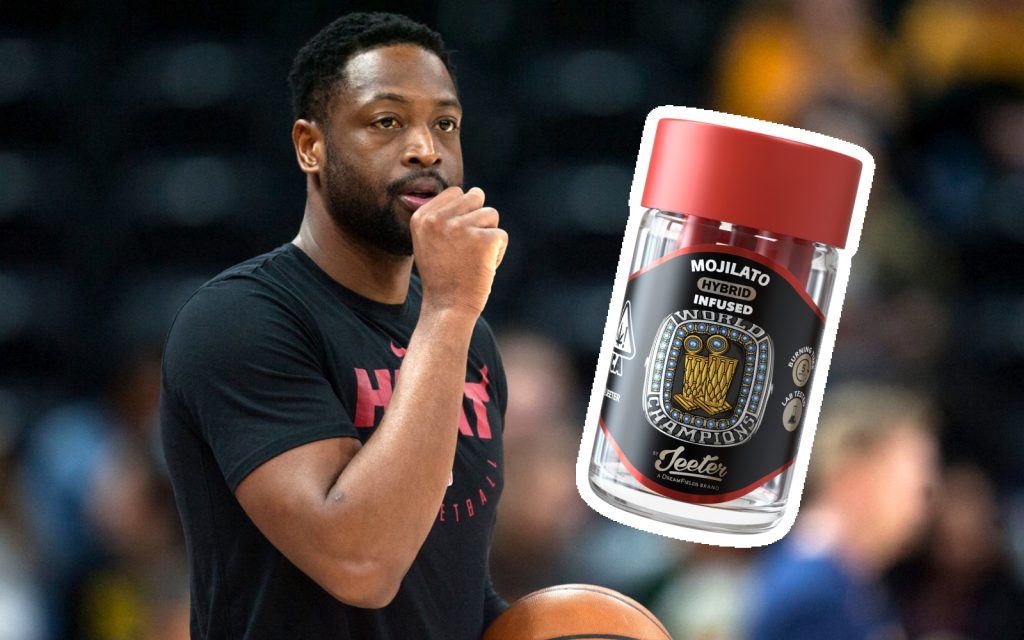 All-time hoops legend Dwyane Wade has announced a partnership with cannabis company Jeeter to produce a luxury pre-roll to celebrate Dwyane's recent induction into the NBA Hall of Fame. During his playing career, Wade became one of the greatest shooting guards in NBA history with a dazzling combination of explosiveness, shooting ability and defensive tenacity. He was named to the All-NBA team five times and won three NBA championships.
He Turned Dade County to Wade County
After a stellar career at Marquette University, Wade was drafted by the Miami Heat, where he teamed up with Shaquille O'neal to win an NBA Title. His style of play was so aggressive and captivating that Miami, which sits in Dade County, Florida, was renamed "Wade County" in his honor. In the minds of many, he was the unofficial "Mayor of South Beach".
Wade's career blossomed even further when he teamed up with LeBron James and Chris Bosh to win two more NBA championships. So, it came as no surprise to anyone when Wade was elected to the NBA Hall of Fame recently. However, the partnership with highly respected cannabis product provider Jeeter came out of nowhere. Jeeter and Wade will produce a luxury pre-roll known as the "Hall of Flame", which commemorates Wade's enshrinement as one of the greatest to ever play the game.
Dwyane Wade Goes from Hall of Fame to Hall of Flame
The "Hall of Flame" is an exclusive limited edition offering that offers users a full luxury experience. It is elegantly packaged in a wrapping that resembles a basketball, which when opened reveals a "locker room" that details his greatest moments as a pro. The centerpiece is three Jeeter "Baby Cannon" pre-rolls in honor of Wade's three championships.
Each Baby Cannon in the Hall of Flame pack will be a different strain that was handpicked by Wade. The strains are:
Wade Rozay (hybrid)
Flashberry (indica)
Red Punch (indica)
Considering that Wade himself has chosen the strains, it's obvious he is a cannabis connoisseur, and G13 Magazine was thrilled to hear about the collaboration. However, if you want the "Hall of Flame" experience, you need to act fast. This limited edition product goes on sale with a retail price of $80 on August 19th, in California, Washington and Arizona.
G13 Club is a private social club for medical and recreational cannabis users based in Barcelona. It is also a space for musical and artistic development that promotes a multitude of activities focused on the expression and exhibition of urban, hip hop, reggae and skate culture.