An artist prepares themselves for many years to reach a level where they can exhibit their works. That work includes braving repeated refusals, finding the courage to exhibit, and above all, desire and vision. Gargufo's "Tu Peor Alumno en Tu mejor Pared" at the Escuela Superior de Diseño y Arte "Llotja" is an example of perseverance and rebellion that have led him to this exhibition.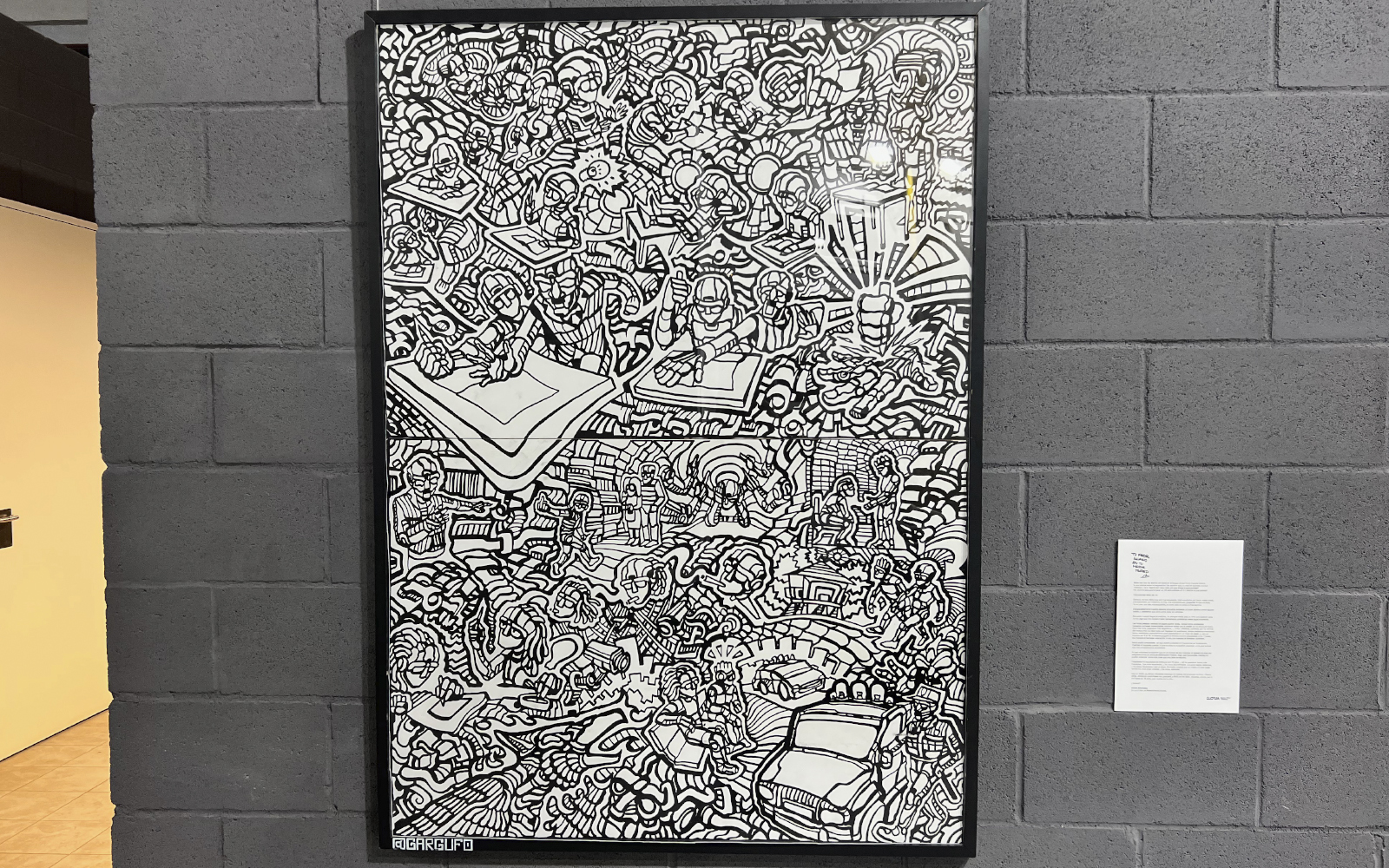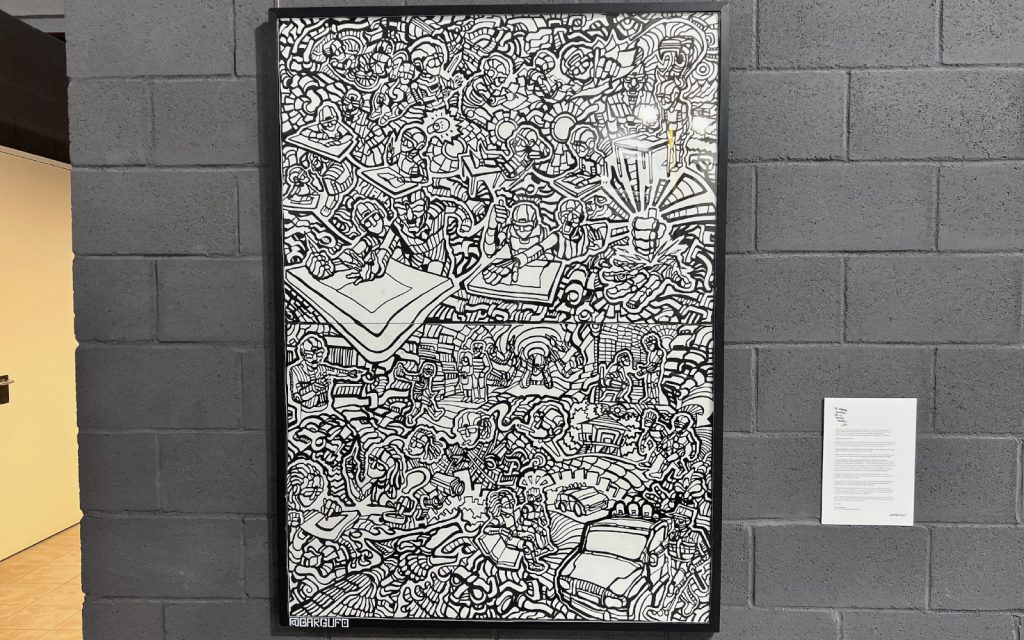 The opportunity for an exhibition at his school means he has both made a niche for himself and exceeded their expectations for an artist with so much talent. On February 2, Gargufo welcomed his guests, including artists, teachers and friends, with an in-depth explanation of the largest work in the entire exhibition.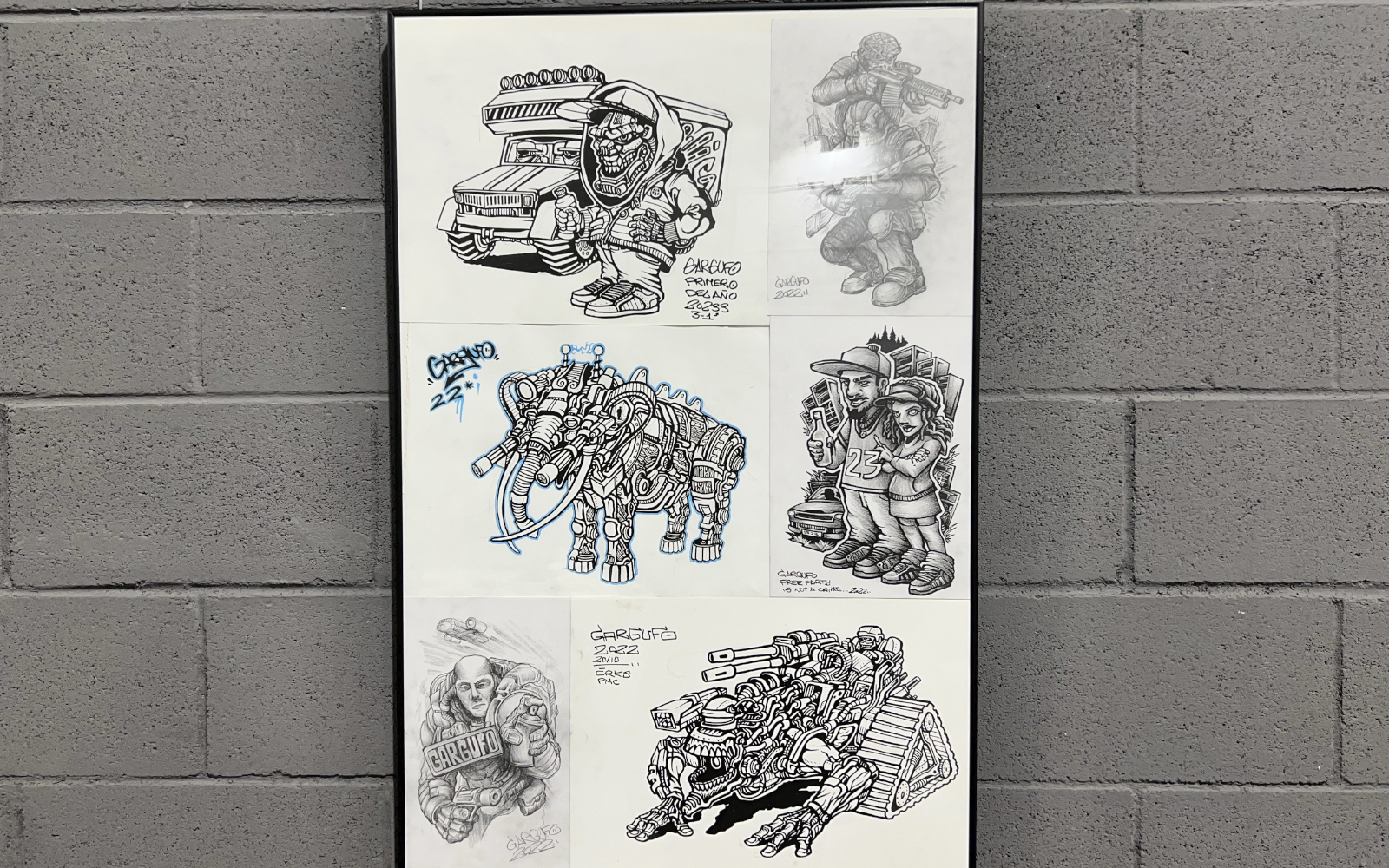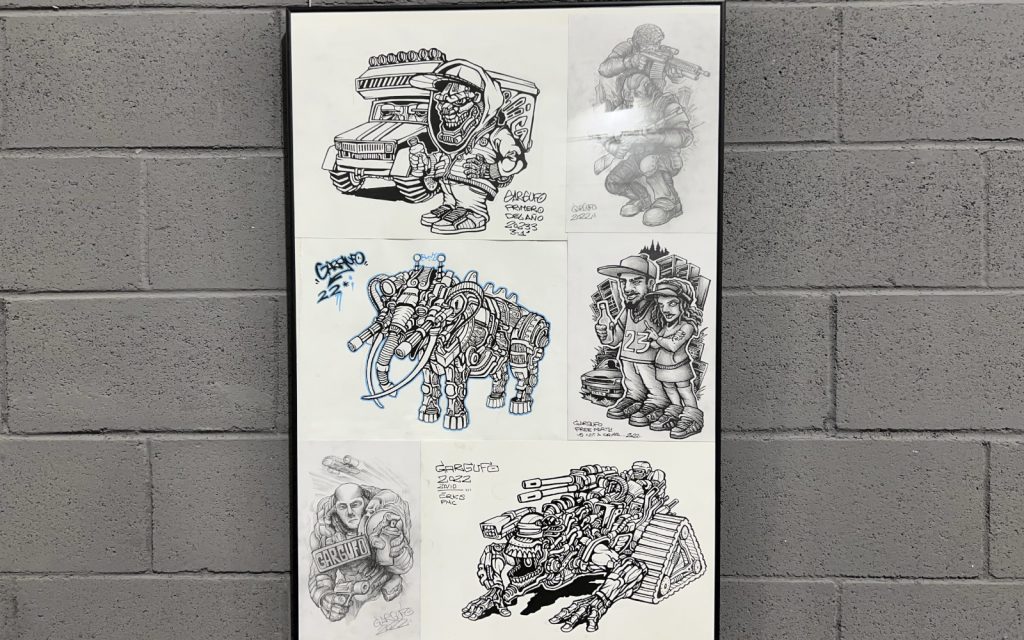 His masterpiece shows us the road you travel when you spend more than half of a life talking about art; from when he picked up his first pencil to how he was known in school for painting in class while listening to his teachers or simply questioning them. A path that led from expulsion from school to finding refuge in his friends, and his first puffs of cannabis; which led him to pick up the pencil again. That led Gargufo to the spray paint and numerous run-ins with the police. But this work is only the first part!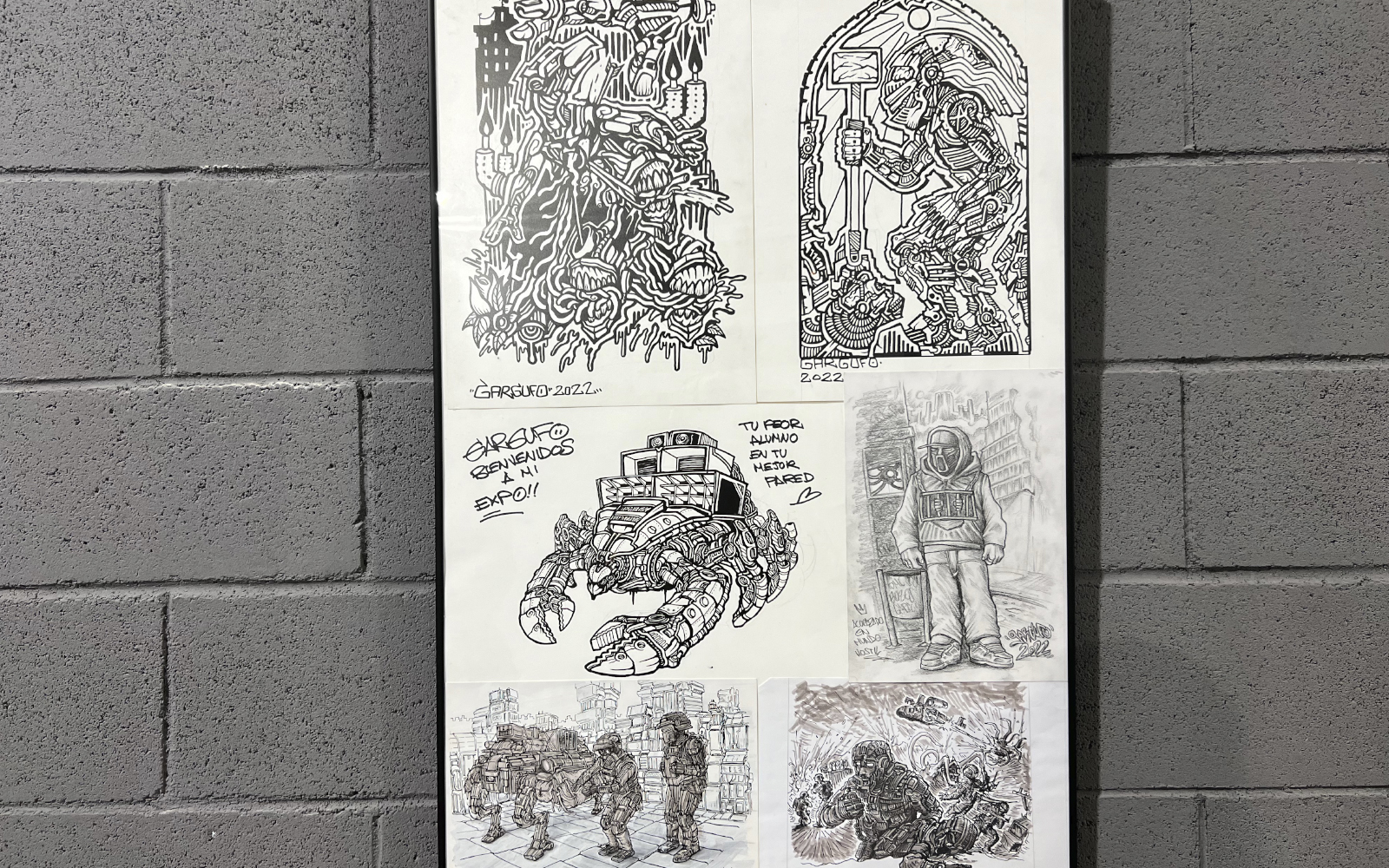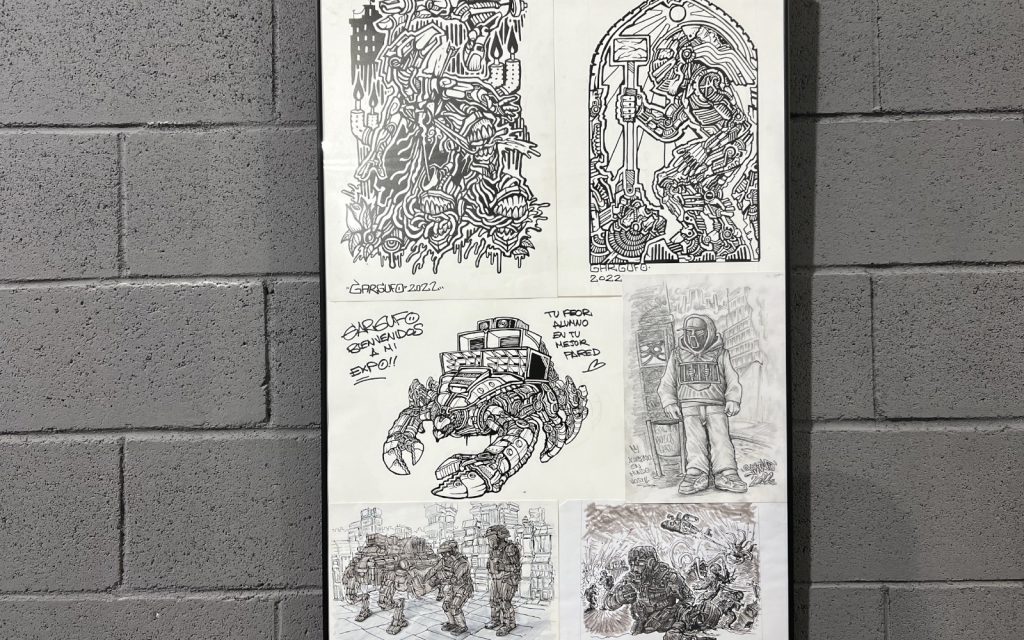 The rest of the exhibition consists of a collection of paintings, with several works displayed in black and white with a clear graffiti influence. The protest is present, the irony… a series of details that make you discover something different every time you stand in front of a work for the second time. In addition, you will be able to see a color notebook full of the works that have been left out of this exhibition.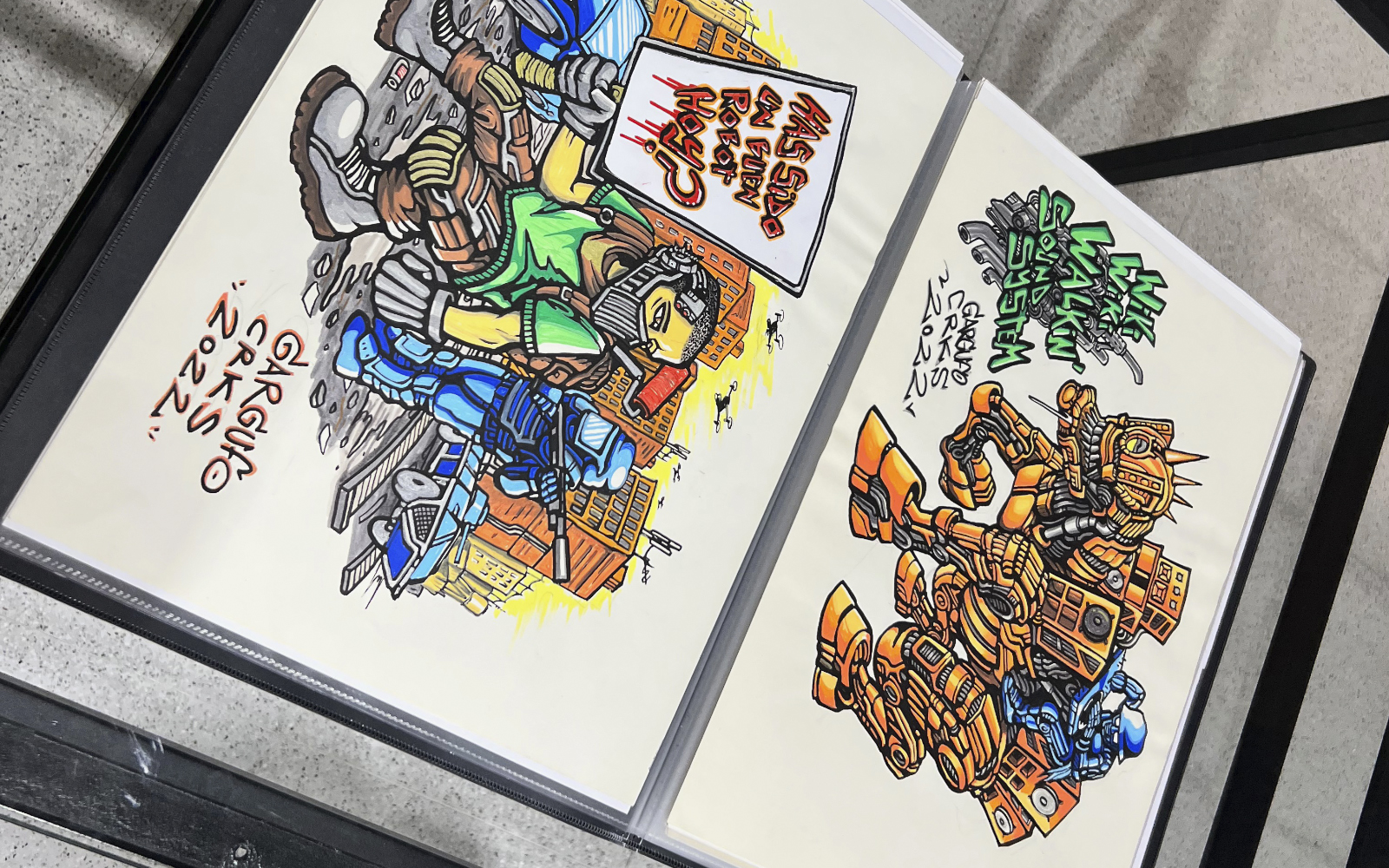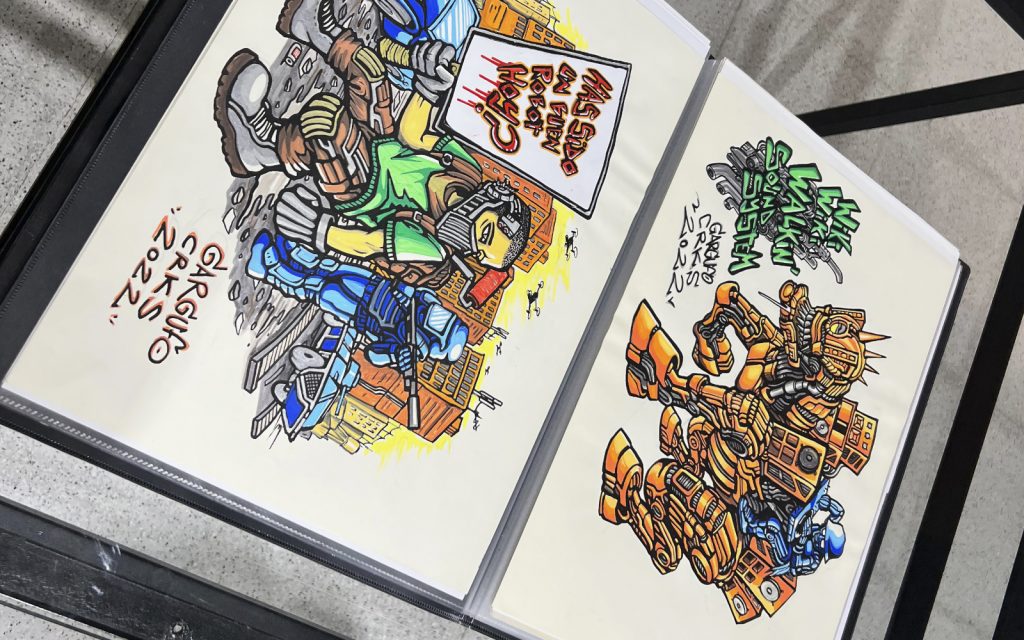 The exhibition is open to the public from February to April at the School of Design and Art "Llotja" located in Ciutat de Balaguer 17. Just ask the secretary where to go and enjoy! We leave you with Gargufo's instagram so you can see a little bit of his art and make long teeth before arriving. From G13 we will follow him closely.
G13 Club is a private social club for medical and recreational cannabis users based in Barcelona. It is also a space for musical and artistic development that promotes a multitude of activities focused on the expression and exhibition of urban, hip hop, reggae and skate culture.