Taking a pleasant stroll through the heart of the Born, you can find the Maxó Gallery. It is a space dedicated to art that draws attention from the entrance. The small plants and the cozy bench at the door beckon you to enter. From outside you can see the large, colorful paintings by David Bowie and Frida Kahlo. If you look up, you will see an original train that runs through the gallery in a loop moving through the middle of all the works.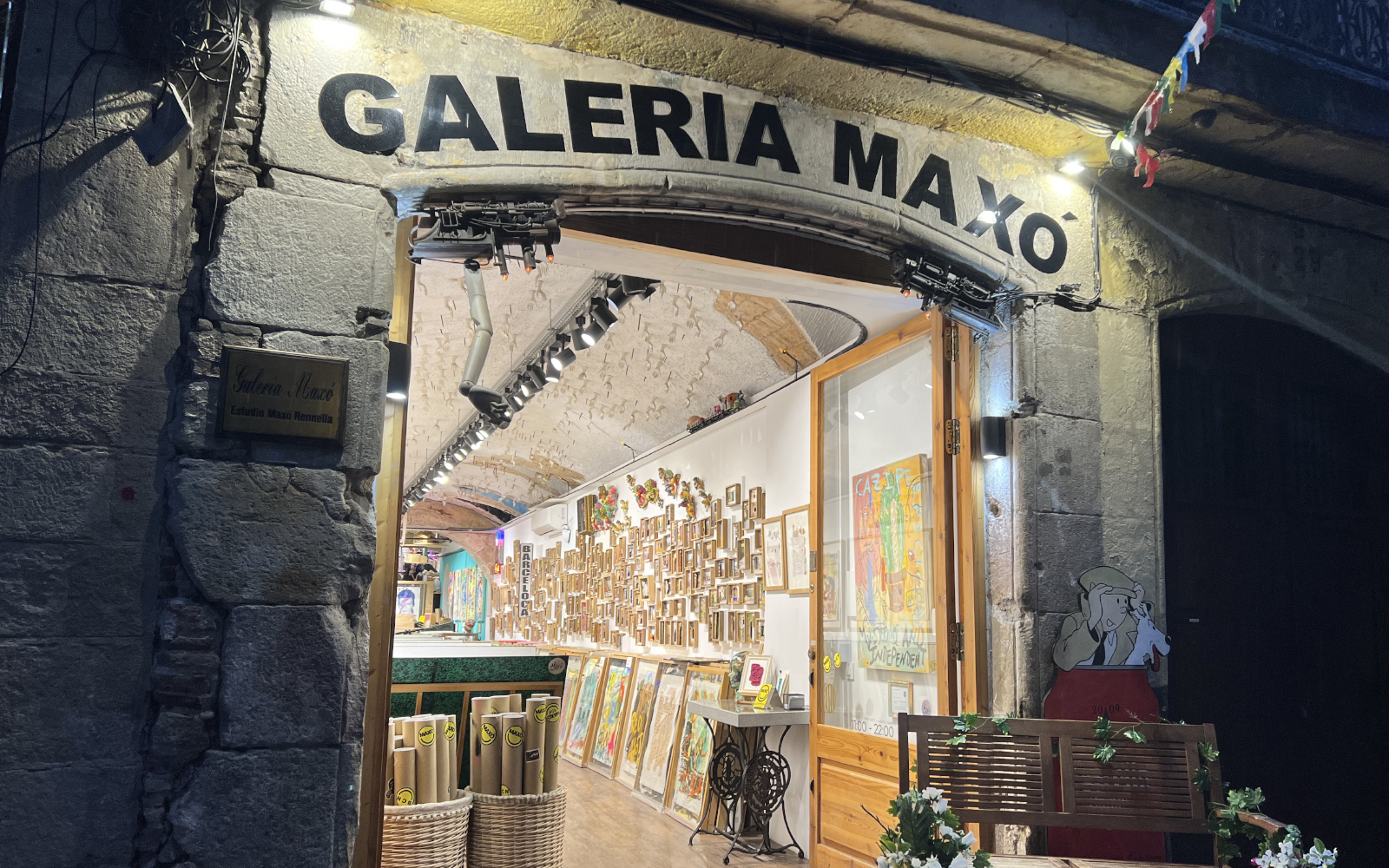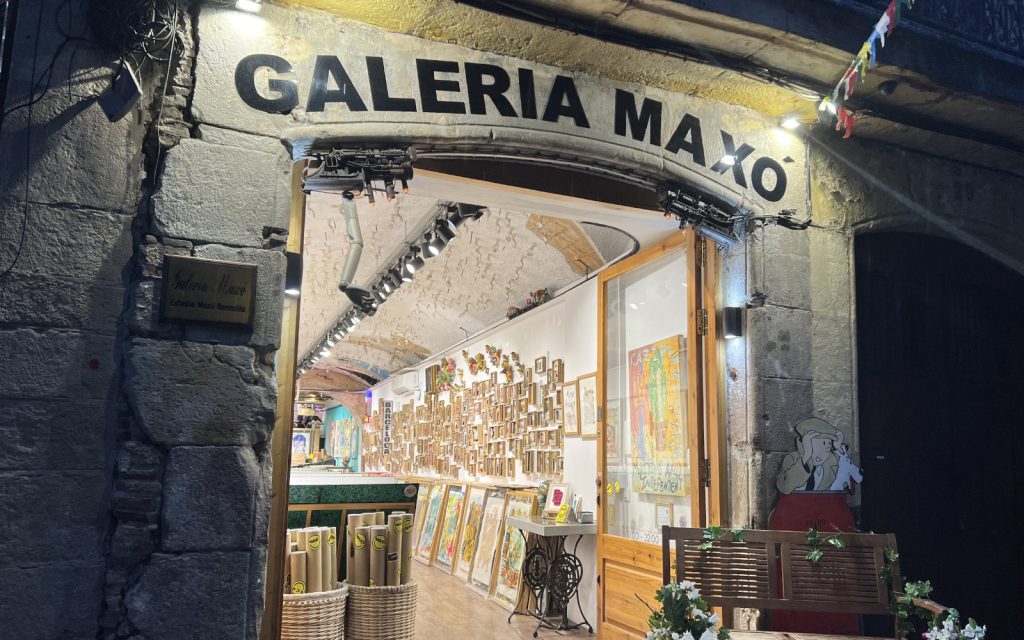 The gallery's theme centers on Barcelona and features local artists. The left side of the gallery is composed of countless small paintings of small stores or spaces of the city, but with a unique difference. They are displayed in two dimensions and always feature infamous characters like Dalí or Darth Vader.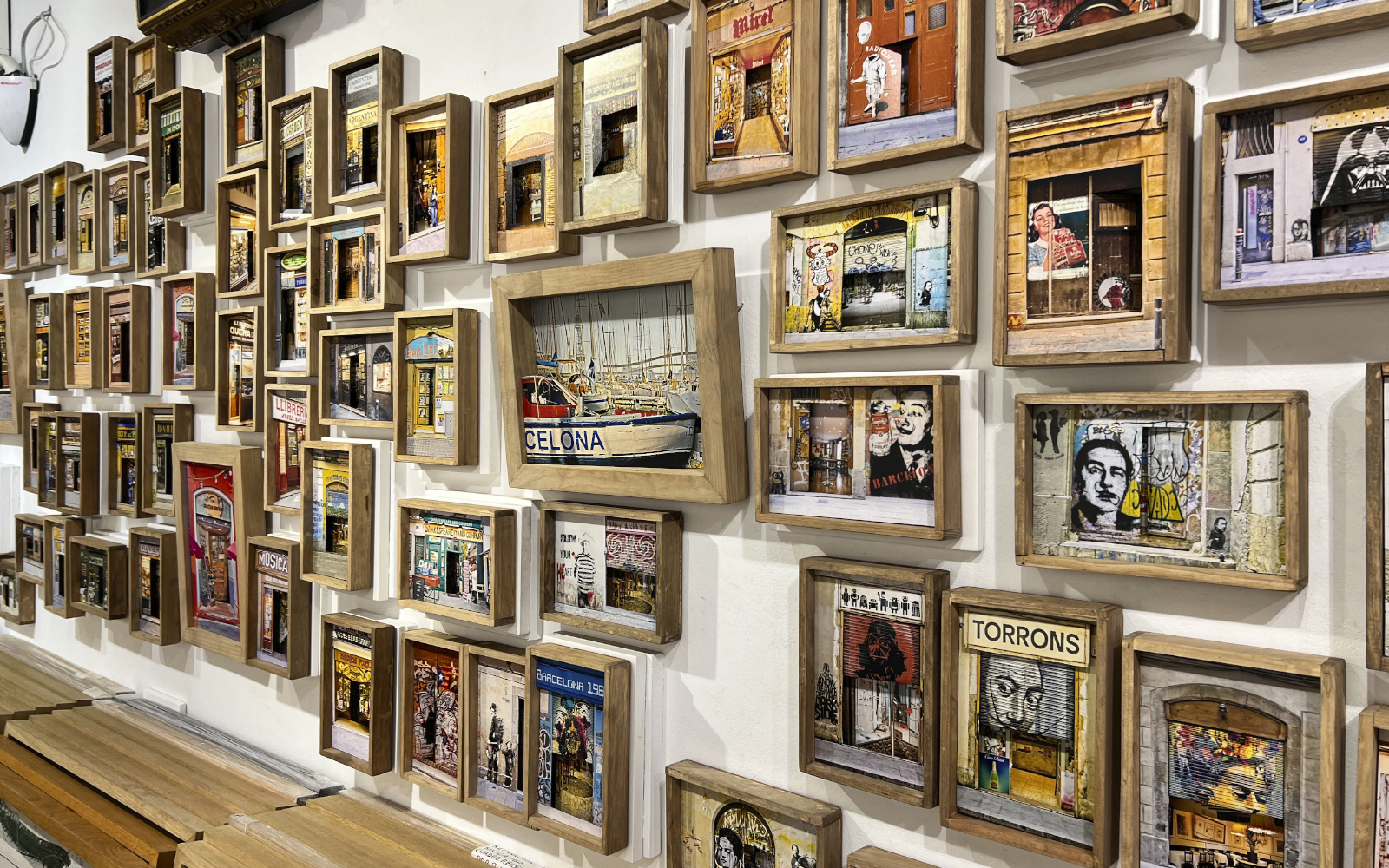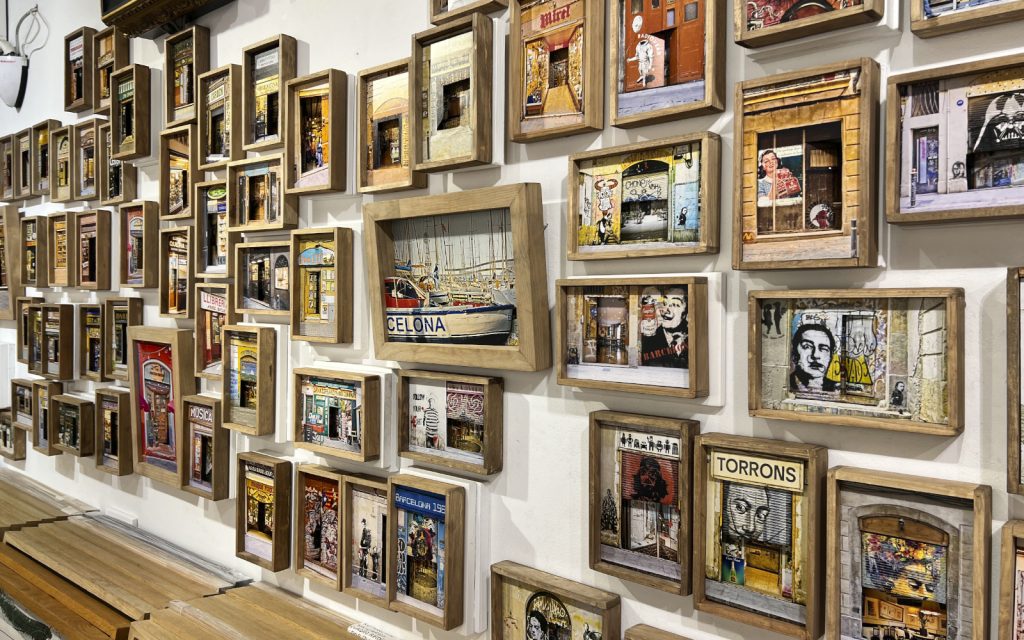 Following the train track from the roof you will see a small red racing car, where Woody from Toy Story greets you. Incredibly, the front of the car is converted into a sofa from which you will see a large structure that is literally the amusement park of the cats in the gallery.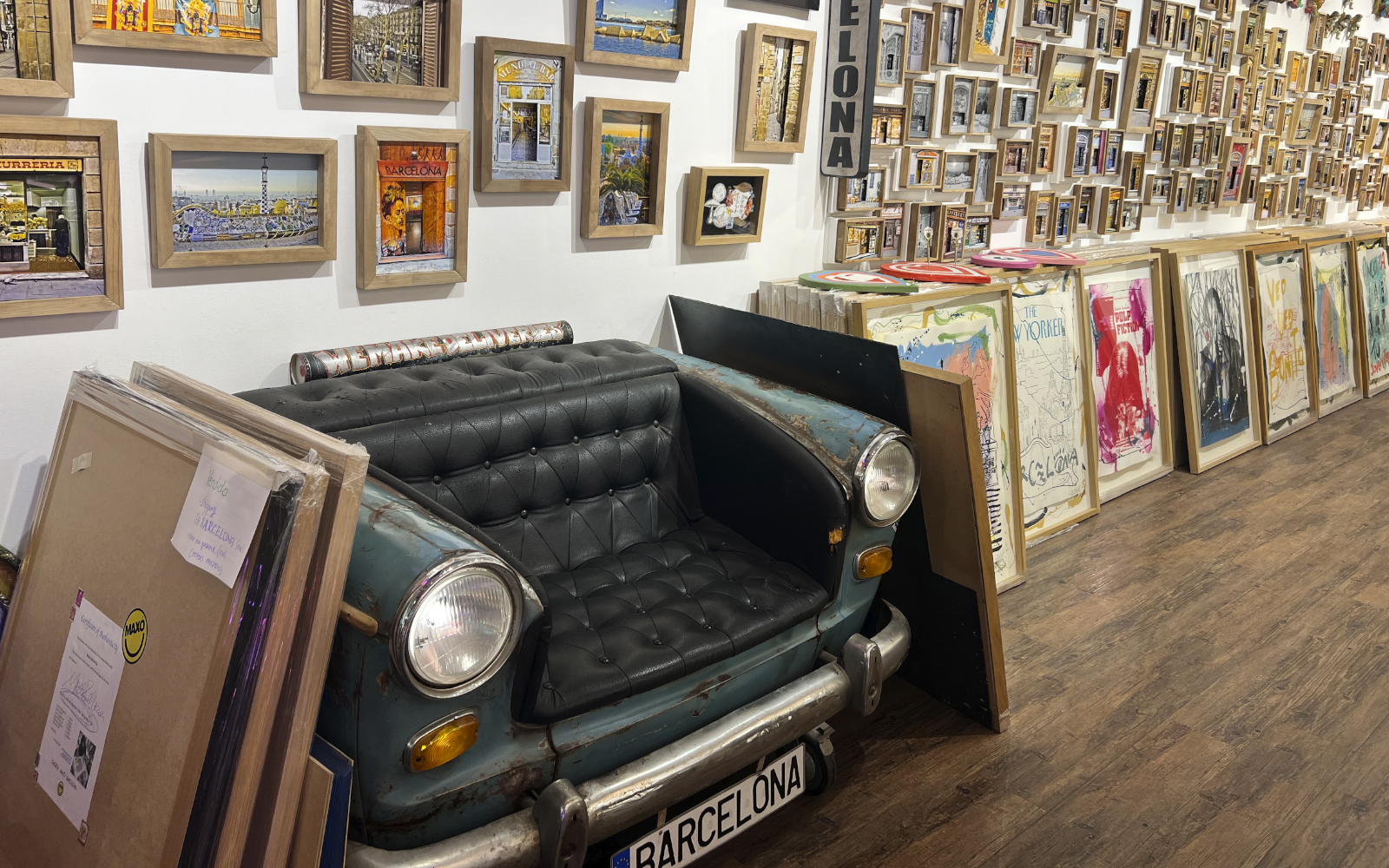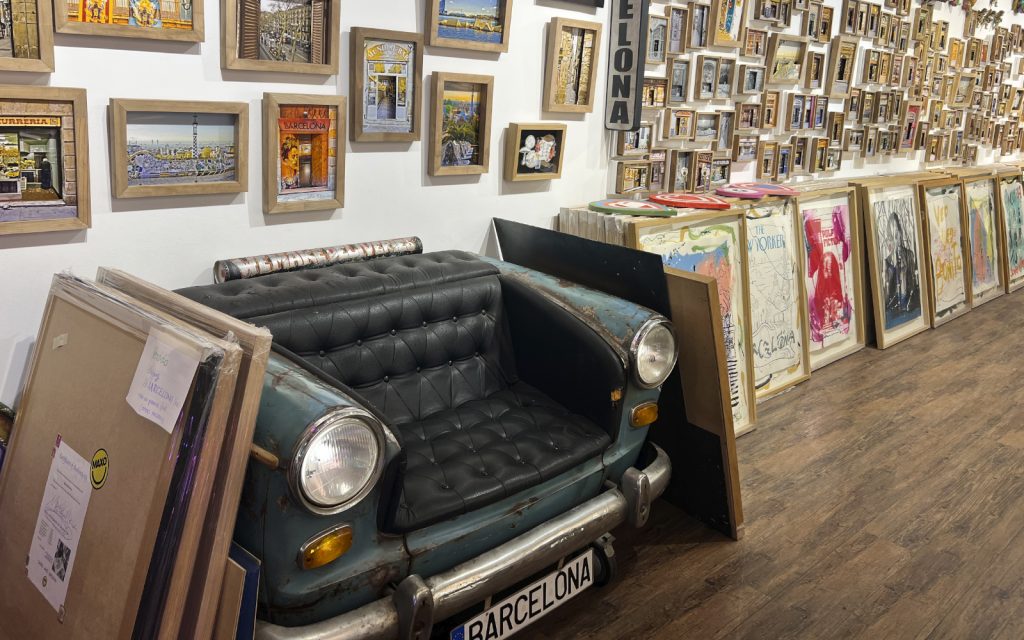 In addition to wonderful paintings you will also find original pieces that combine elements of everyday life such as cameras or pieces of dolls without forgetting the glass heads filled with pinecones, necklaces or other objects.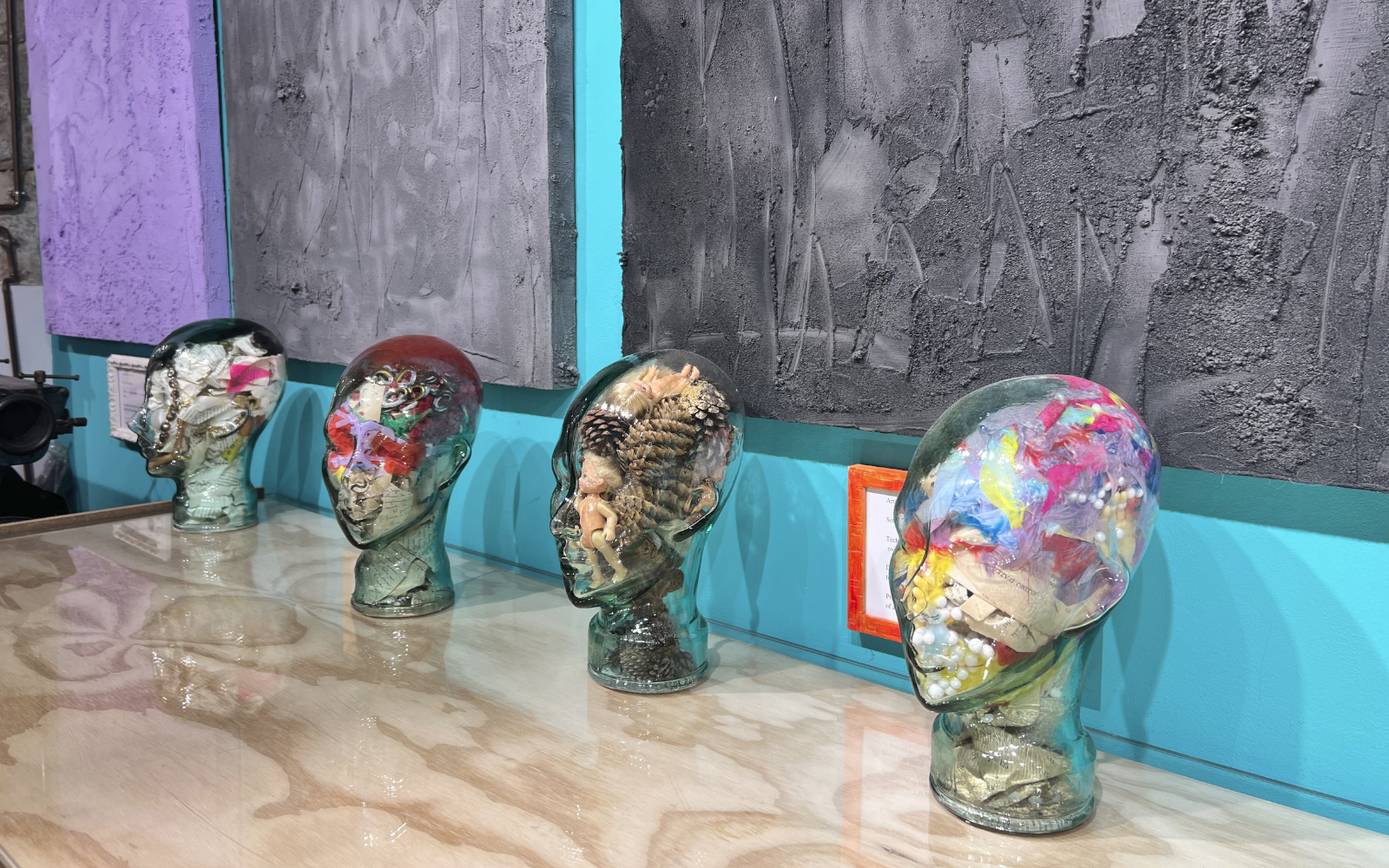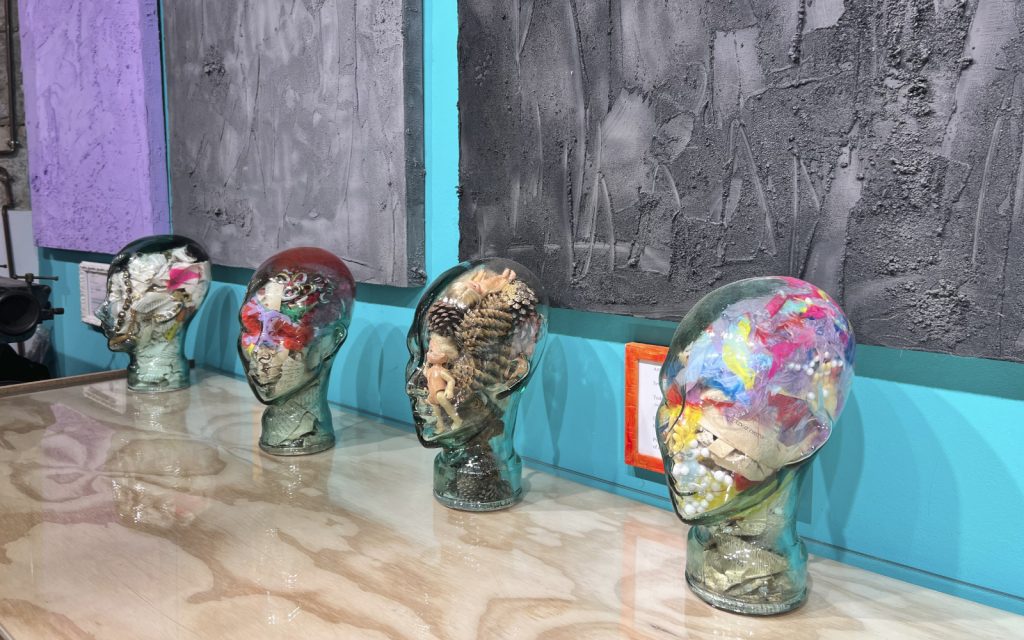 Galería Maxó is one hundred percent recommended, you will have a great time, so do not hesitate to check its location and opening hours on its website. And while you're there, why not complete your visit by going to Montana Gallery? If you want to know more about Montana read our article about their most recent exhibition.
G13 Club is a private social club for medical and recreational cannabis users based in Barcelona. It is also a space for musical and artistic development that promotes a multitude of activities focused on the expression and exhibition of urban, hip hop, reggae and skate culture.