The Parc del Forum is a majestic public space, also accessible by a long walk that runs along the beach coming from Barceloneta. Currently, the Forum is the second largest square in the world, after Tiananmen Square in Peking, China. It was built for the 2004 Universal Forum of Cultures. It has since made a name for itself as one of Barcelona's must-visit spots for skateboarding enthusiasts.
The Forum is a magical place. As soon as you reach the Forum, which sits atop the small hill extending from Avingunda Diagonal, you will feel like you are on another planet.
First, you will see a large esplanade overlooking the sea with a giant photovoltaic block, a unique structure of the size of a soccer field, looking at the Tres Chimeneas in the Besos neighborhoods.

The Forum is flanked by the Museu Blau, a very well-known dark-colored, triangular-shaped building that houses an array of different exhibits.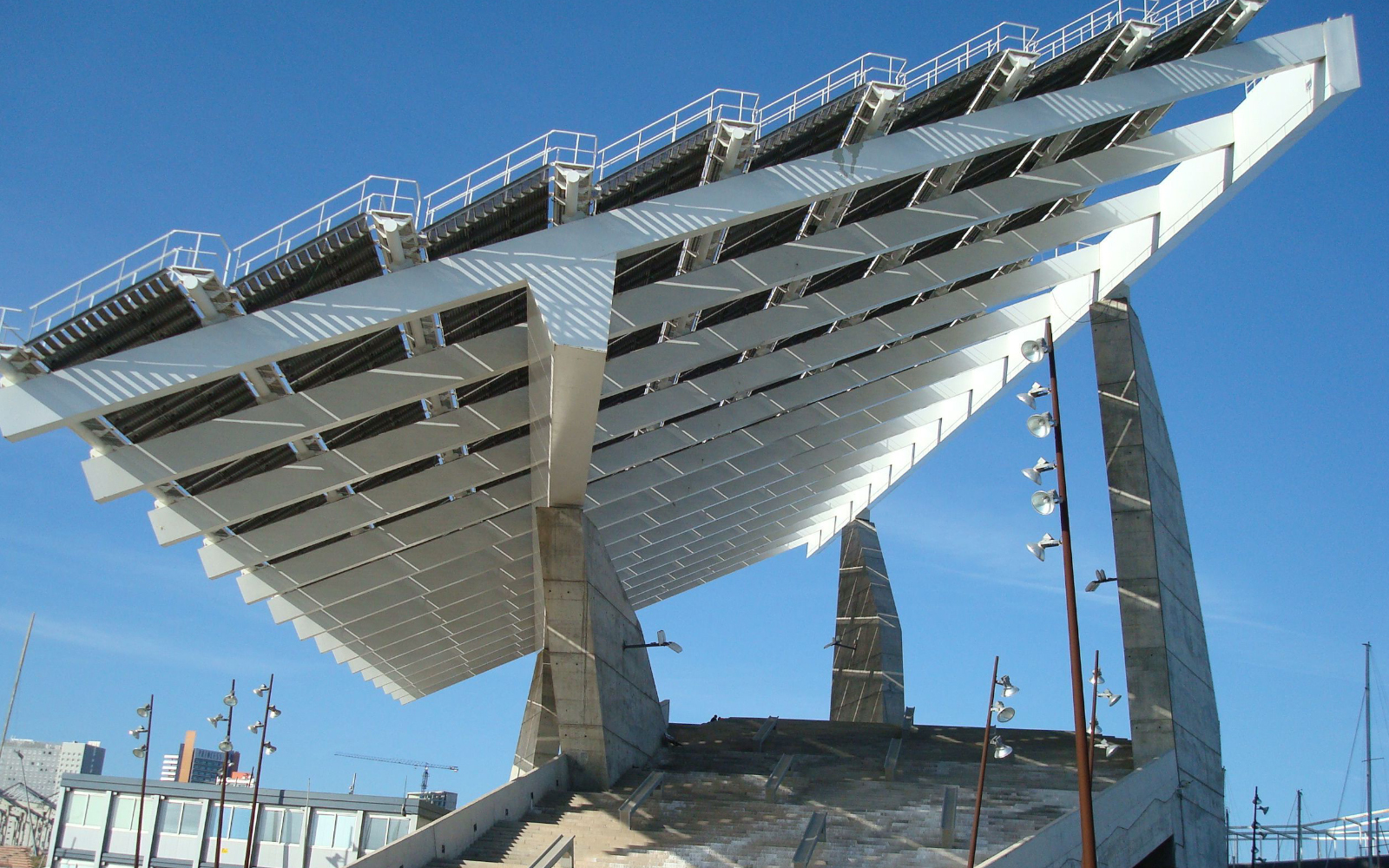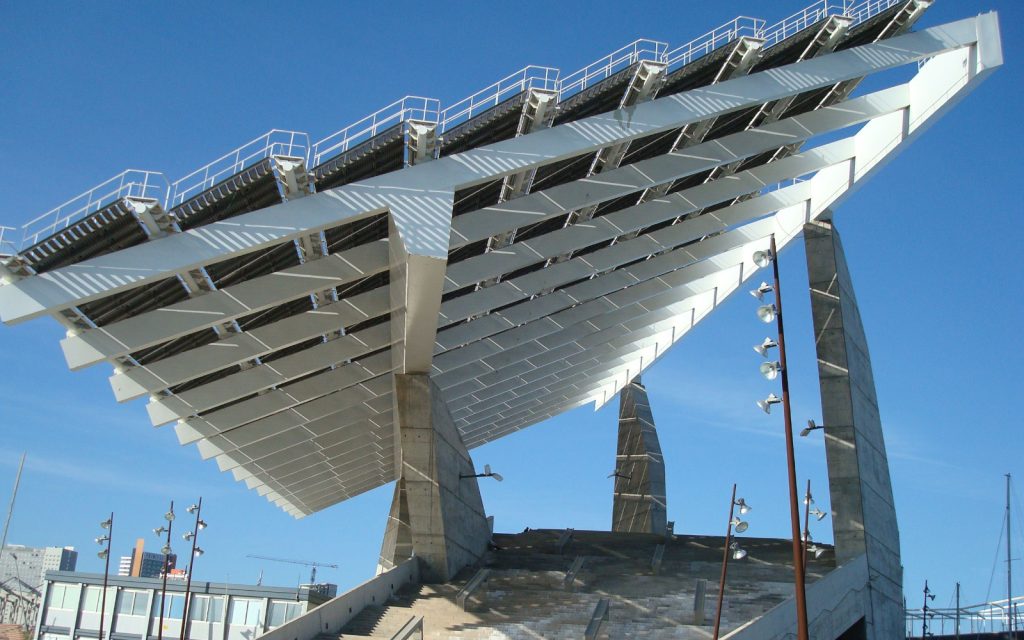 Barcelona may be full of tourists, but if you find yourself wanting to enjoy solitude, just go to the Forum. You will feel a solitude that betrays the fact this place is just outside Barcelona's bustling city center. It's also rare to encounter police here, which also makes it a great place to skate in peace.
Museo Blau
This is perhaps the most famous skate spot of them all. It has a covered area under the museum and several ledges of different heights. You will also find a ramp that can be skated in many different ways.
You can see it here starting at minute 6.50:
Ramp of Paseo Marítimo
It is a huge and very famous ramp, known by every skater in the city.
The five terraces above Museo Blau
Above the Museo Blau, you will find five giant bleachers from which you can jump with a very large wall ride next to it. Usually you can go there to skate the first level as a ledge.
The skatepark
Right next to the Parc del Forum, there is also a famous skatepark. It is small, but close to the beach. It is recommended for almost all levels and is normally less crowded than other parks. It features inclined banks, handrails, ledges, drop ledges, and an open pool.
The Forum area is universally loved by skaters because of the many different spots it offers in one single location. Don't forget your swimsuit, because after a long day dedicated to your favorite sport, a nice swim is incredibly refreshing!
G13 Club is a private social club for medical and recreational cannabis users based in Barcelona. It is also a space for musical and artistic development that promotes a multitude of activities focused on the expression and exhibition of urban, hip hop, reggae and skate culture.