It was 2012 when Cecilia Giménez was commissioned to restore a fresco in the Caseron chapel of the Sanctuary of the Misedicordia de Borja. Cecilia left her work half done and by the time she returned to finish, the work she actually completed had become a source of tremendous controversy. Many art critics were up in arms and aghast at what they saw.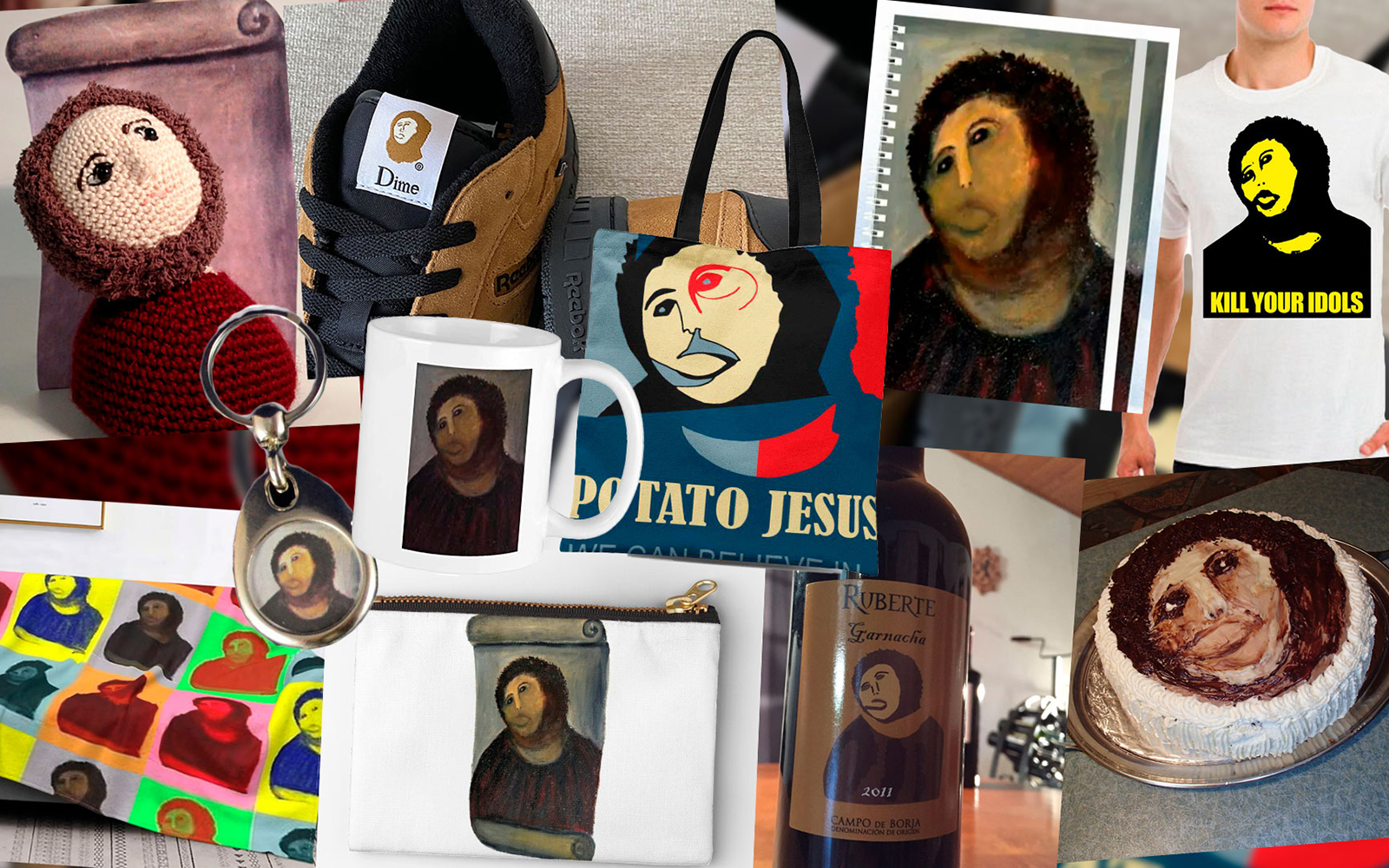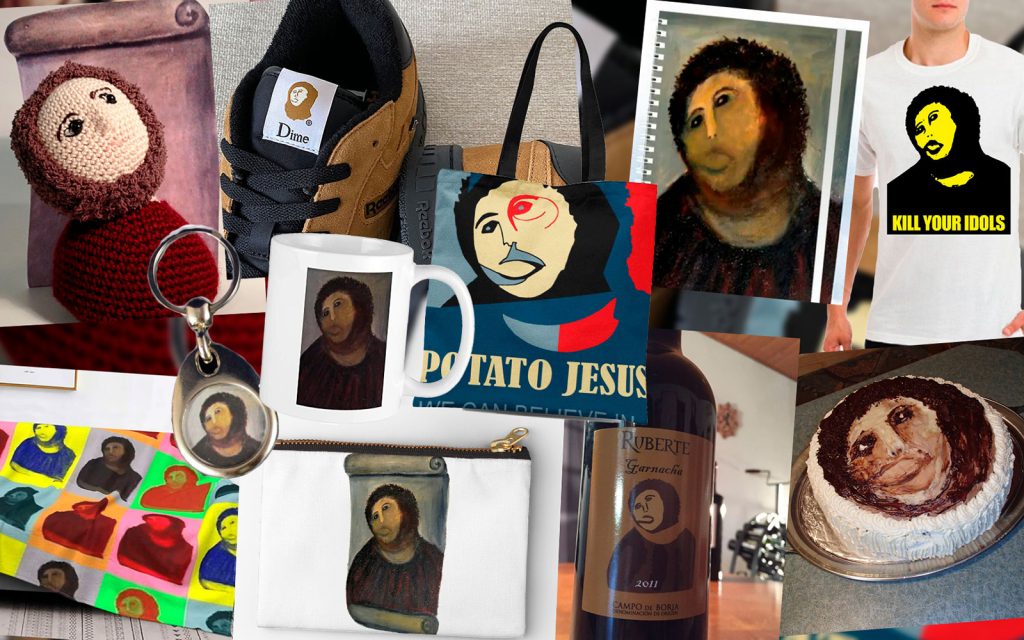 On her return she encountered the press and there was so much commotion in front of her house, that she went so far as to lock herself inside because of the anxiety and sadness she felt. So what happened? Experts opinions vary, but she defends her efforts as a painter, and not an expert in restoration, which is why she developed a blurring technique to be able to repaint the original Christ.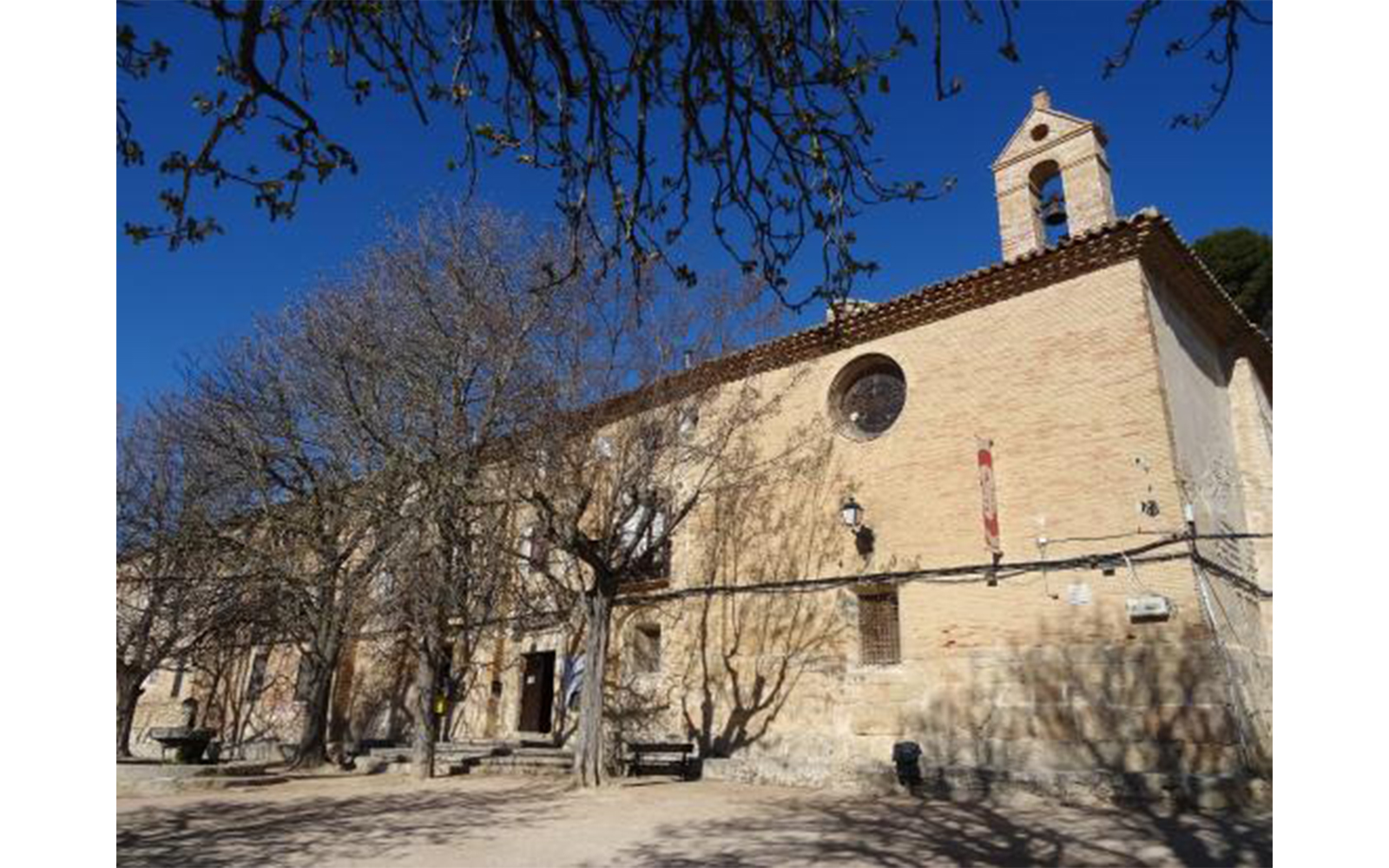 The Borja City Council considered restoring it again, but the fame and the worldwide visits to the work were so immense that they decided to immortalize the original next to it and leave the "botched job" where Cecelia left it. Eventually, the rumors surrounding it were as fantastic as the merchandising. It was even said that the work was very old when in fact it was 80 years old before it was modified. Word also spread that Cecilia was never actually commissioned, and instead restored it on her own accord.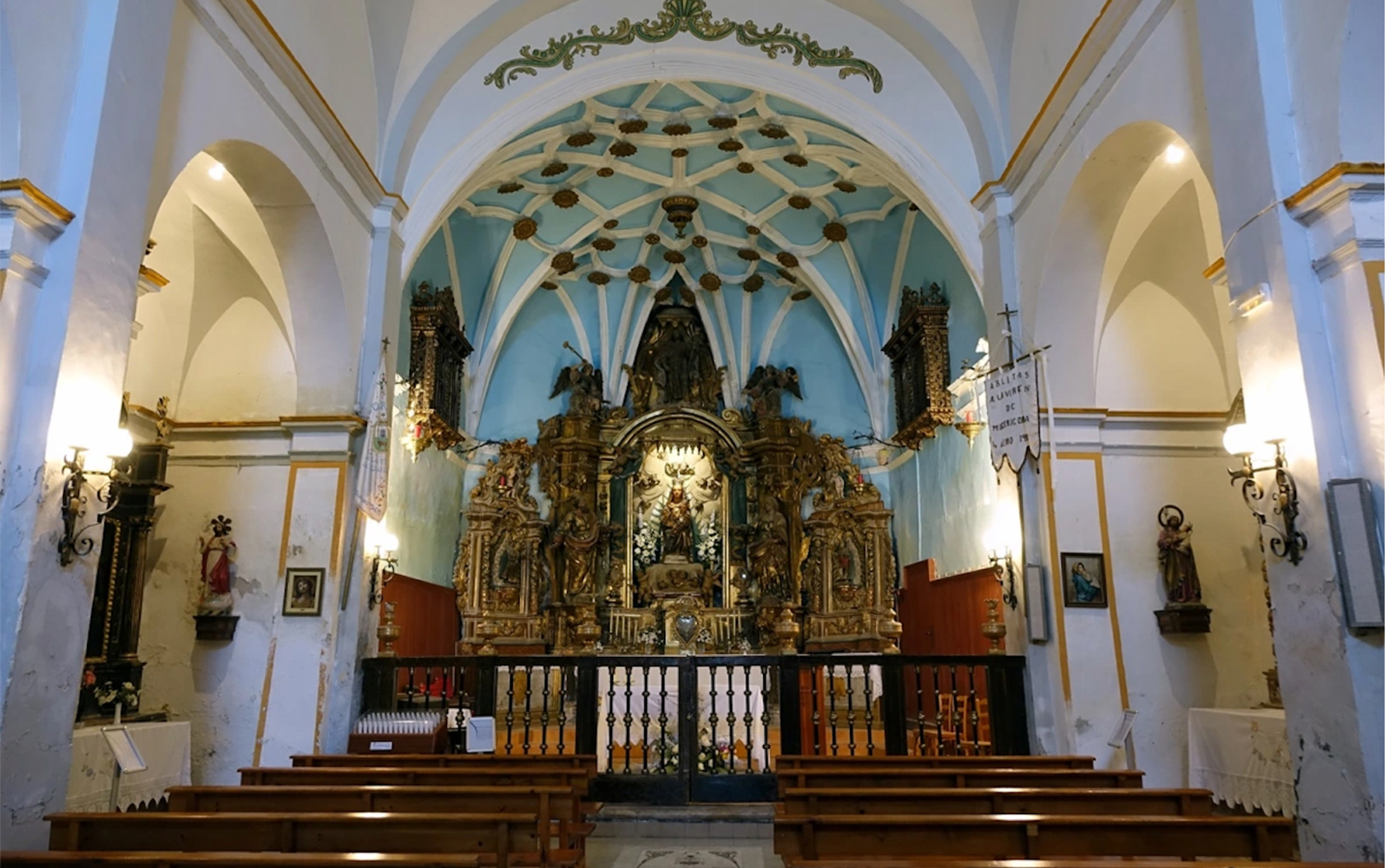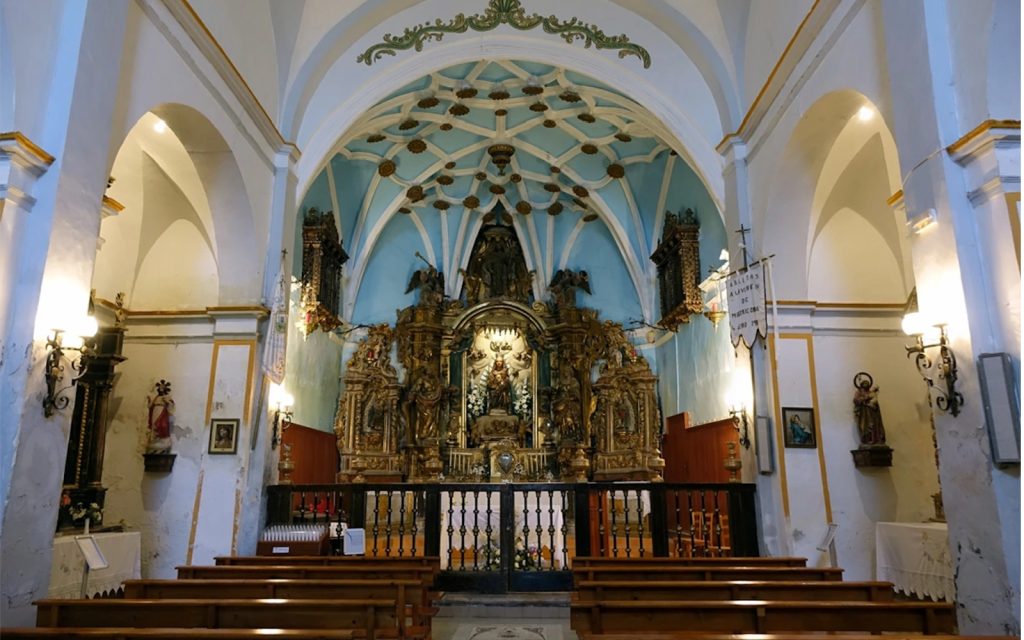 The result? It is now a registered trademark and Cecilia has a secure livelihood. The town used the proceeds from tourist visits to improve the facilities of the old people's home. It was truly a happy ending. Ten and a half years have passed since it happened and many art nuts have bought Cecilia's works in the area at exorbitant prices. Borja's Ecce Homo has even made it into the Torrente 5 movie, but now it's time for the work to have a standalone film dedicated to it.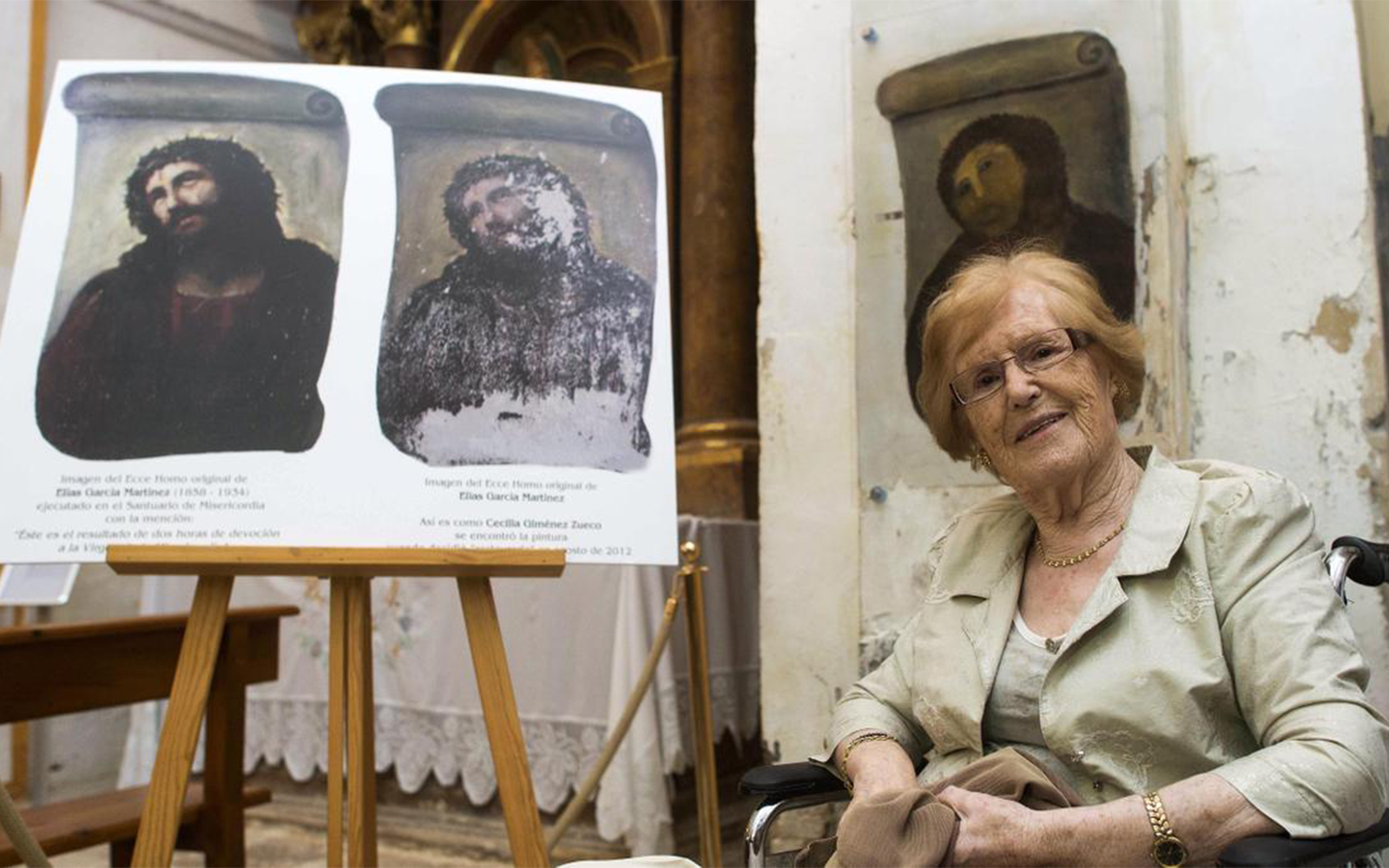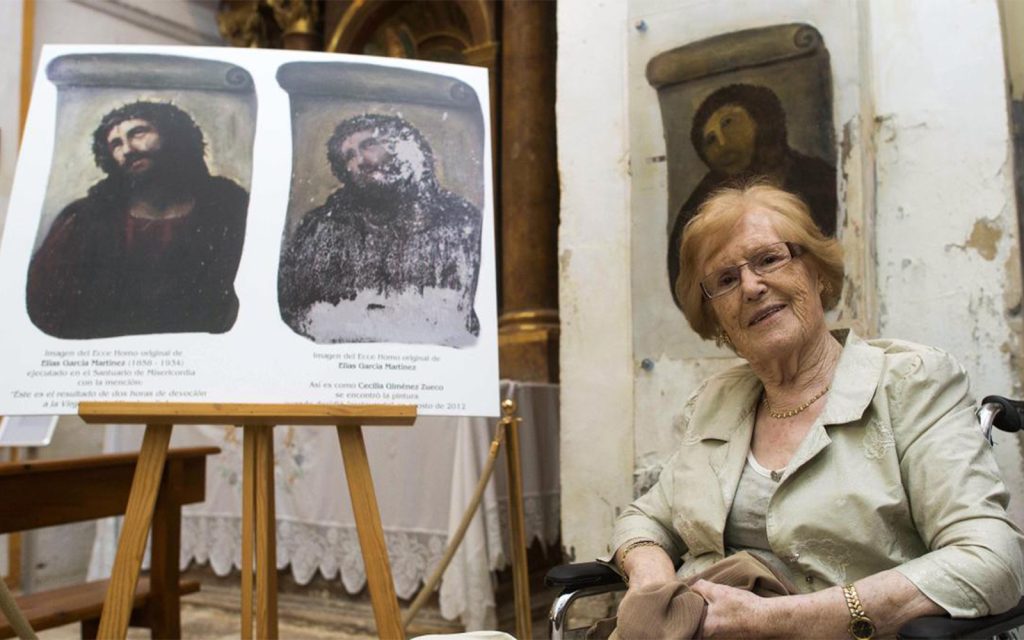 Wild Lemon Films and Stendhal Producciones are preparing a feature film that captures the real facts. After months of negotiation with the Borja City Council and the owners of the Caserón del Santuario de Misericordia. The film will narrate the events that transformed the life and normality of Borja forever.
At the moment the cast is unknown but we can't wait to see it and see how the truth comes out behind all the tabloid press. What do you think? Was it all a mistake or was Cecilia on the right track? The most controversial contemporary piece of art in recent years.
G13 Club is a private social club for medical and recreational cannabis users based in Barcelona. It is also a space for musical and artistic development that promotes a multitude of activities focused on the expression and exhibition of urban, hip hop, reggae and skate culture.