On November 4, the skate art exhibition Digestible Skate Art opened at the French Institute of Barcelona. As soon as you enter the room, the boards leave you perplexed, as if they were talking and telling you a story, pure expression. Of course, with one of them you could be the coolest at your favorite spot, however, it would be a shame to damage the board doing tricks.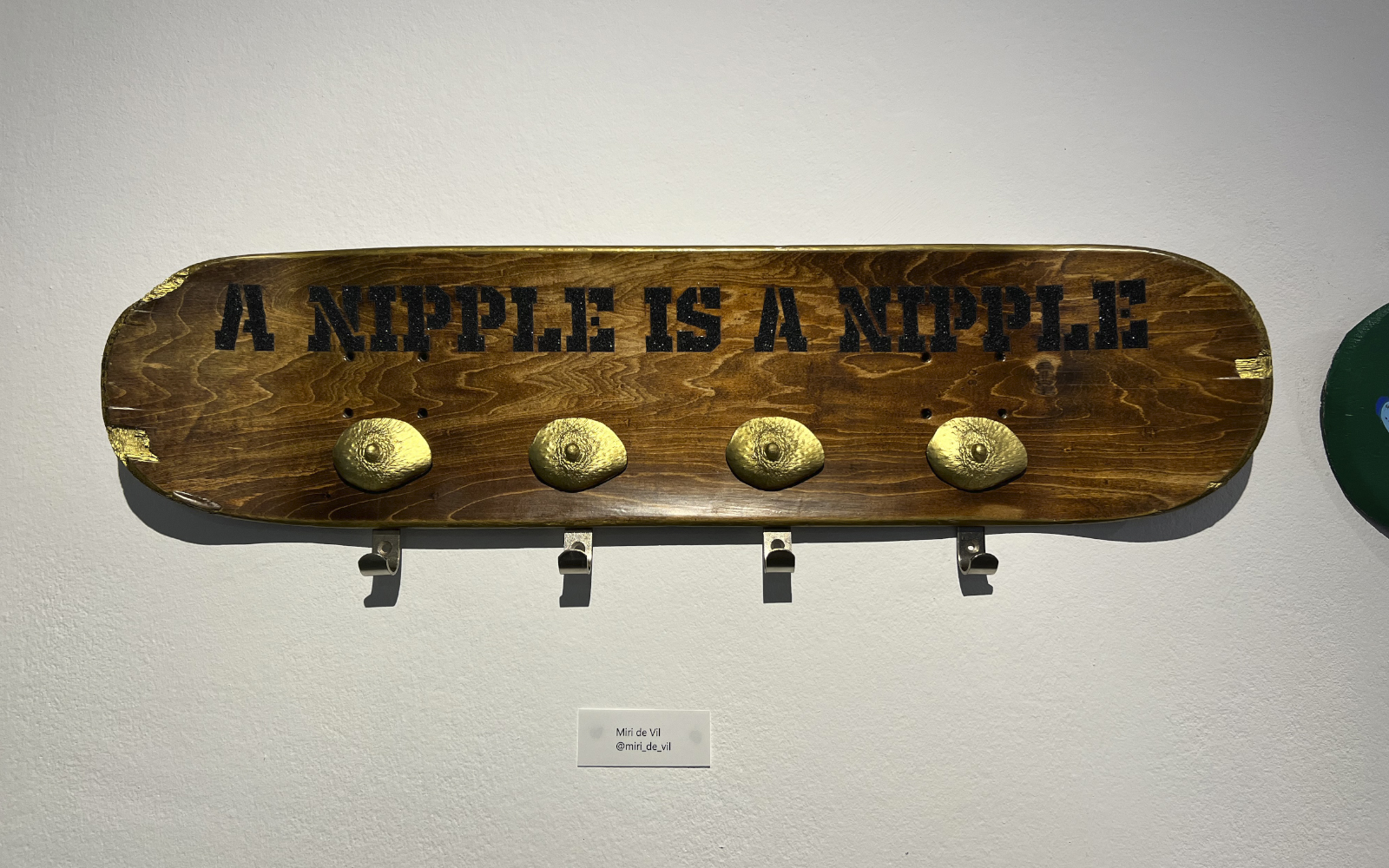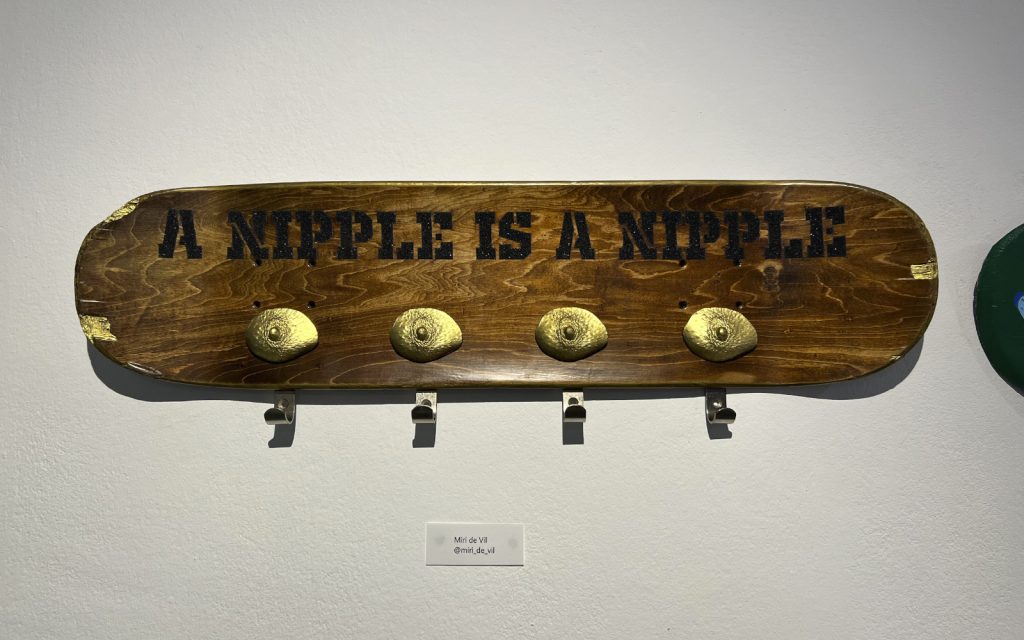 The exhibition was freely themed on skateboarding, however, femininity stood out in many of the pieces. The golden nipples of Miri de Vil or the walking tits of Cartel de Caracas are an example of this. Other boards showed the scantily clad female figure, such as San's board or May's, which features a woman emerging from the roots of the earth. Tropidelia gave life to her board with a mix of brilliant yellows, a face, eyes and a bondage outfit showing under a skirt the vagina of our character.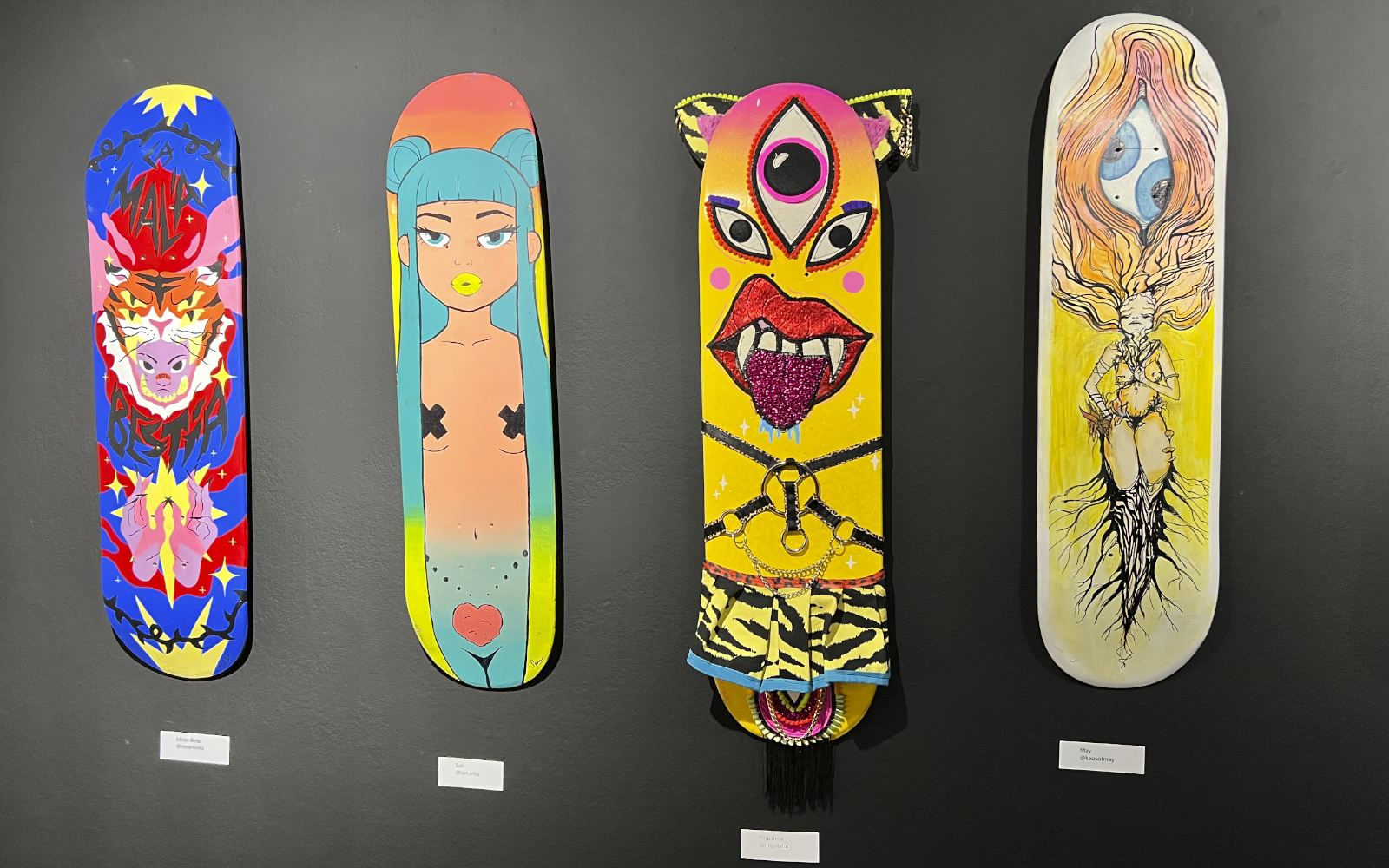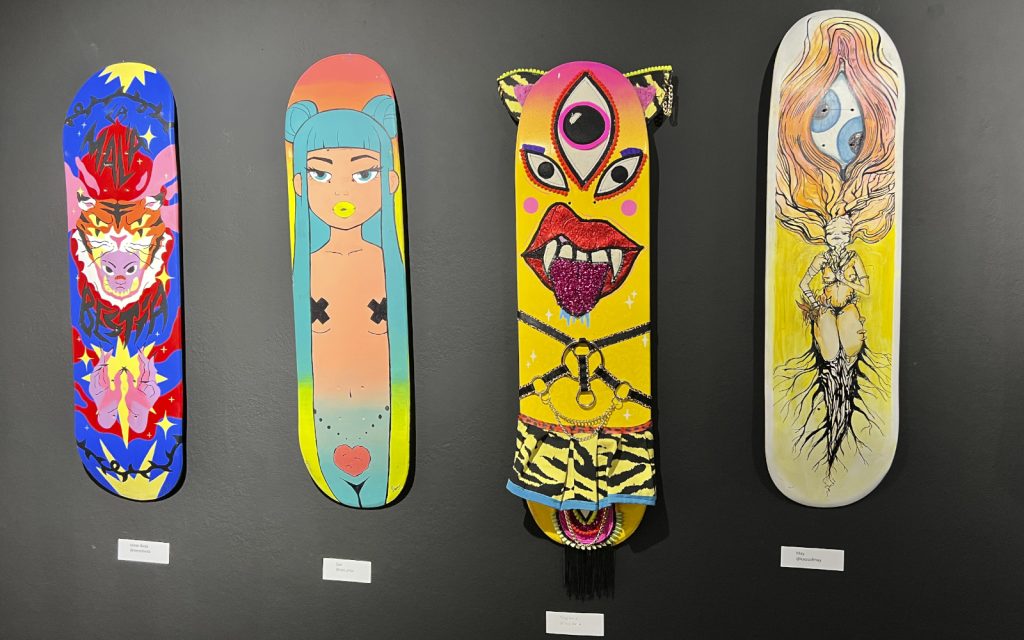 When you immerse yourself in the artistic expression, you end up finding boards that not only play with textures and relief like Tropidelia's. You also see cut boards creating shapes and faces with bulging eyes like More BCN, or a board joined by chains and padlocks with the artist's emblem in the center; a mushroom styled play on the typical "24h locksmith" label.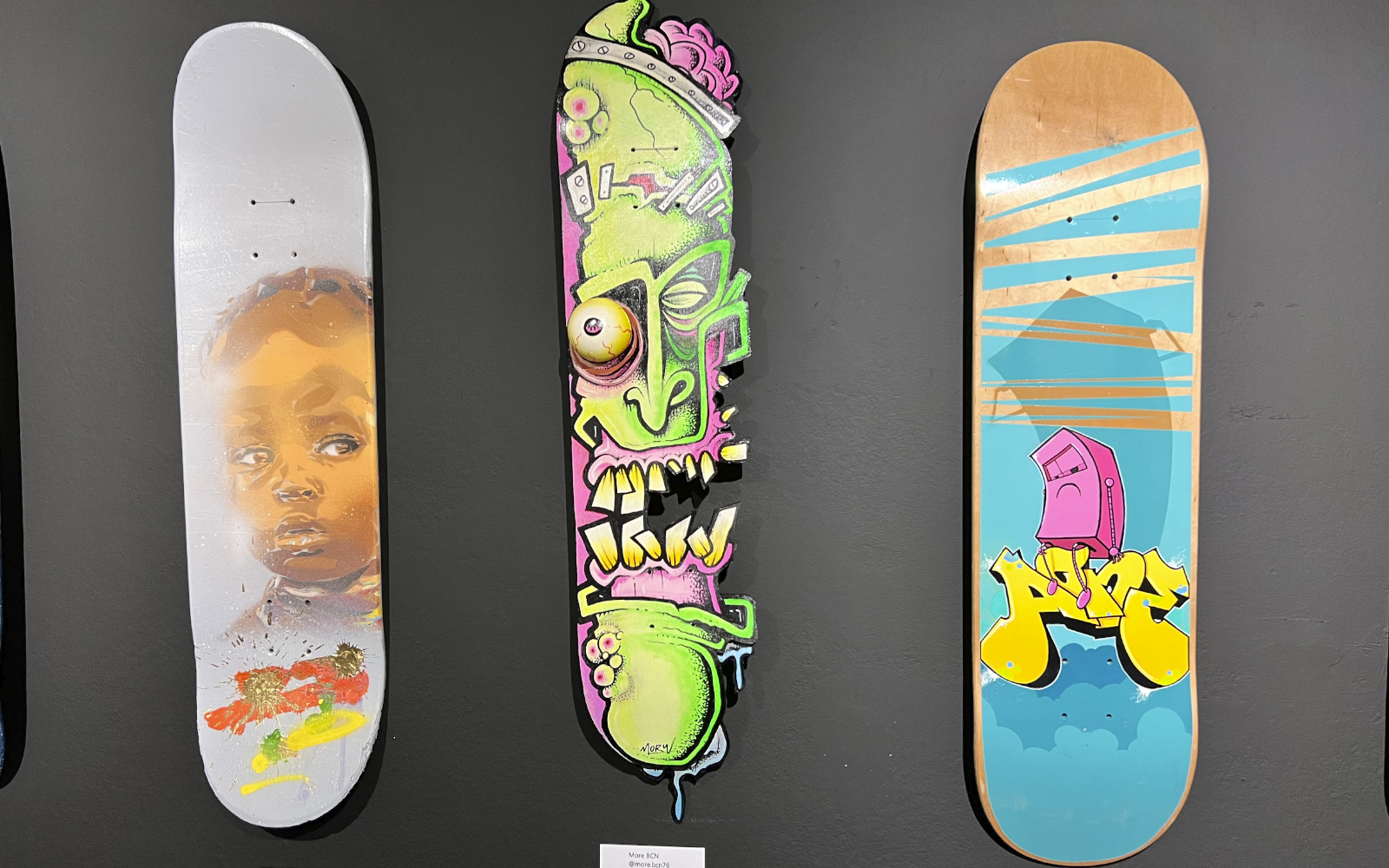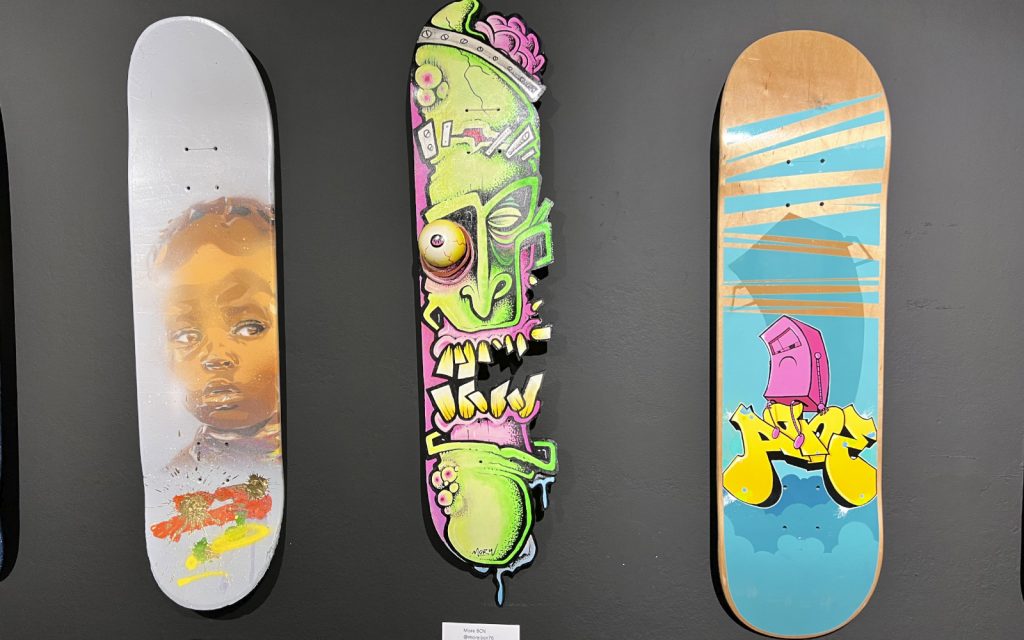 The exhibition is totally worthwhile. We enjoyed many artists that we already had the opportunity to see in the last exhibition "Del Muro Al Lienzo" as Cartel de Caracas, Tropidelia, Bubbles, Magda Cwik or our house artist El Xupet Negre. This exhibition of urban art on skateboards can be seen until December 16 and access is free.
G13 Club is a private social club for medical and recreational cannabis users based in Barcelona. It is also a space for musical and artistic development that promotes a multitude of activities focused on the expression and exhibition of urban, hip hop, reggae and skate culture.