Strolling through the Born is a fantasy of art, as we can find several galleries like the ones we recently brought you; Montana Art Gallery and Maxó Gallery. Base Elements is undoubtedly one of the most interesting that G13Mag brings us so far, because every corner of its two floors is a real pass.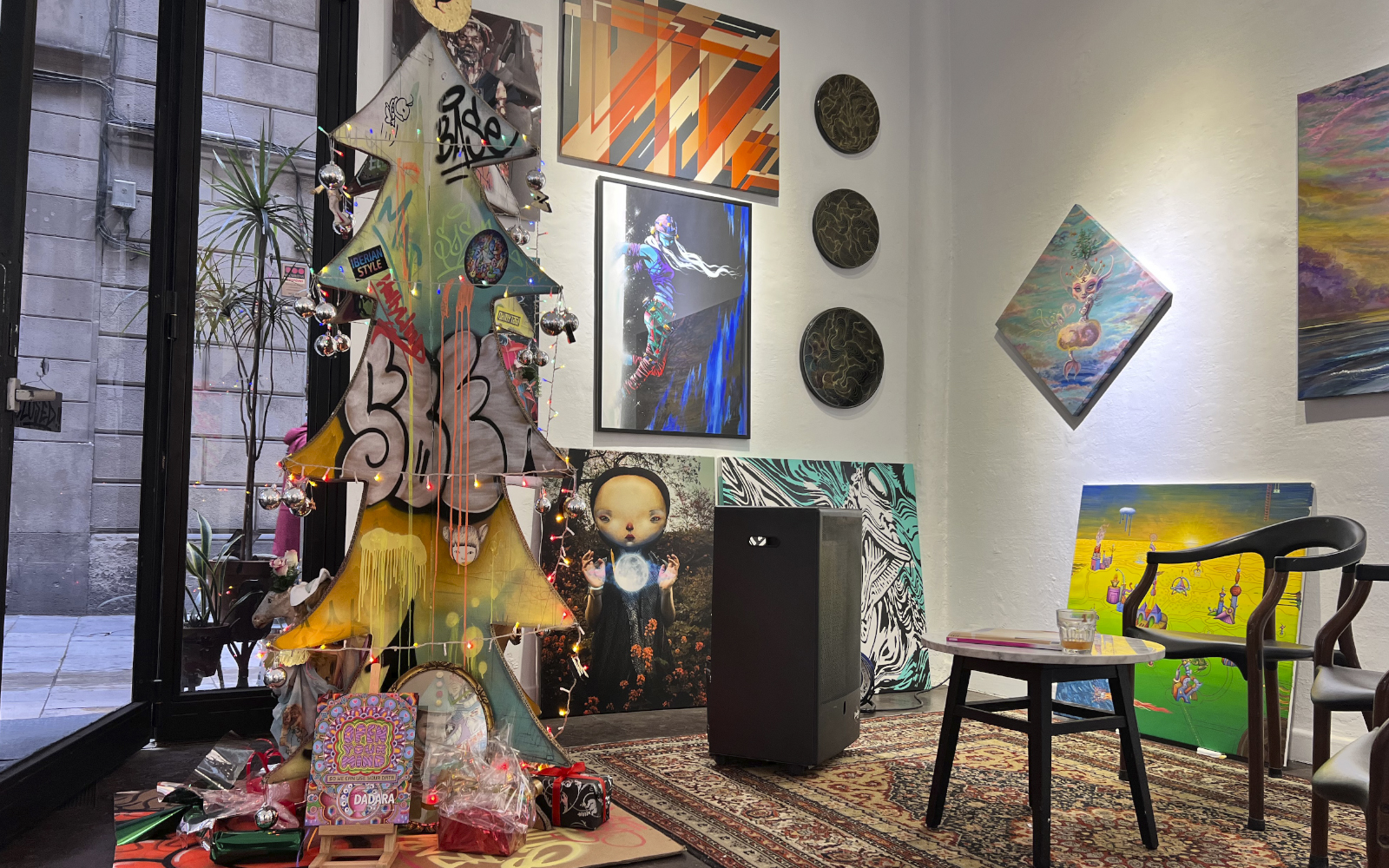 Upon entering you are totally fascinated, because even the Christmas tree is pure art and you don't even know where to start. The gallery became familiar to us, as we saw pieces by artists we have told you about before, such as Bubbles in Digestible Skate Art or the exhibition Del Muro Al Lienzo (From Wall To Canvas).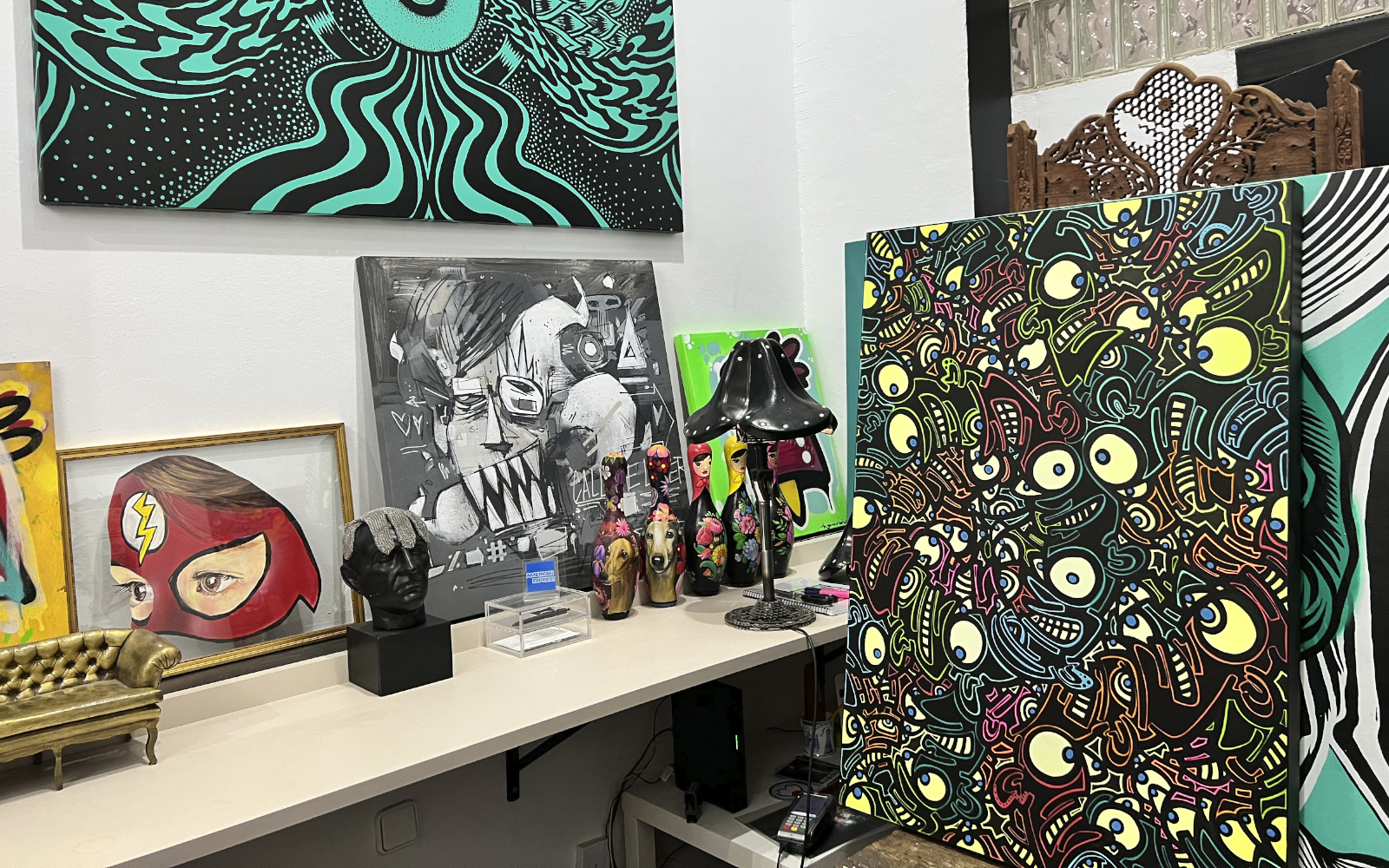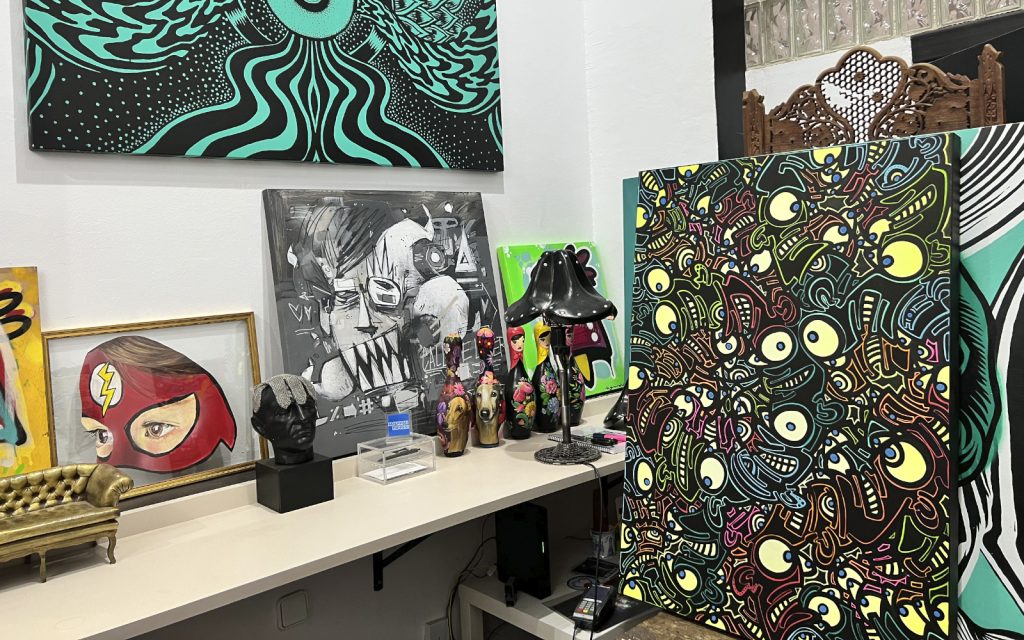 Base Elements has an infinite variety of paintings, but that's not all you'll find, as there is also skate art and recreated spaces that will transport you to a totally different place, making it a multidisciplinary space.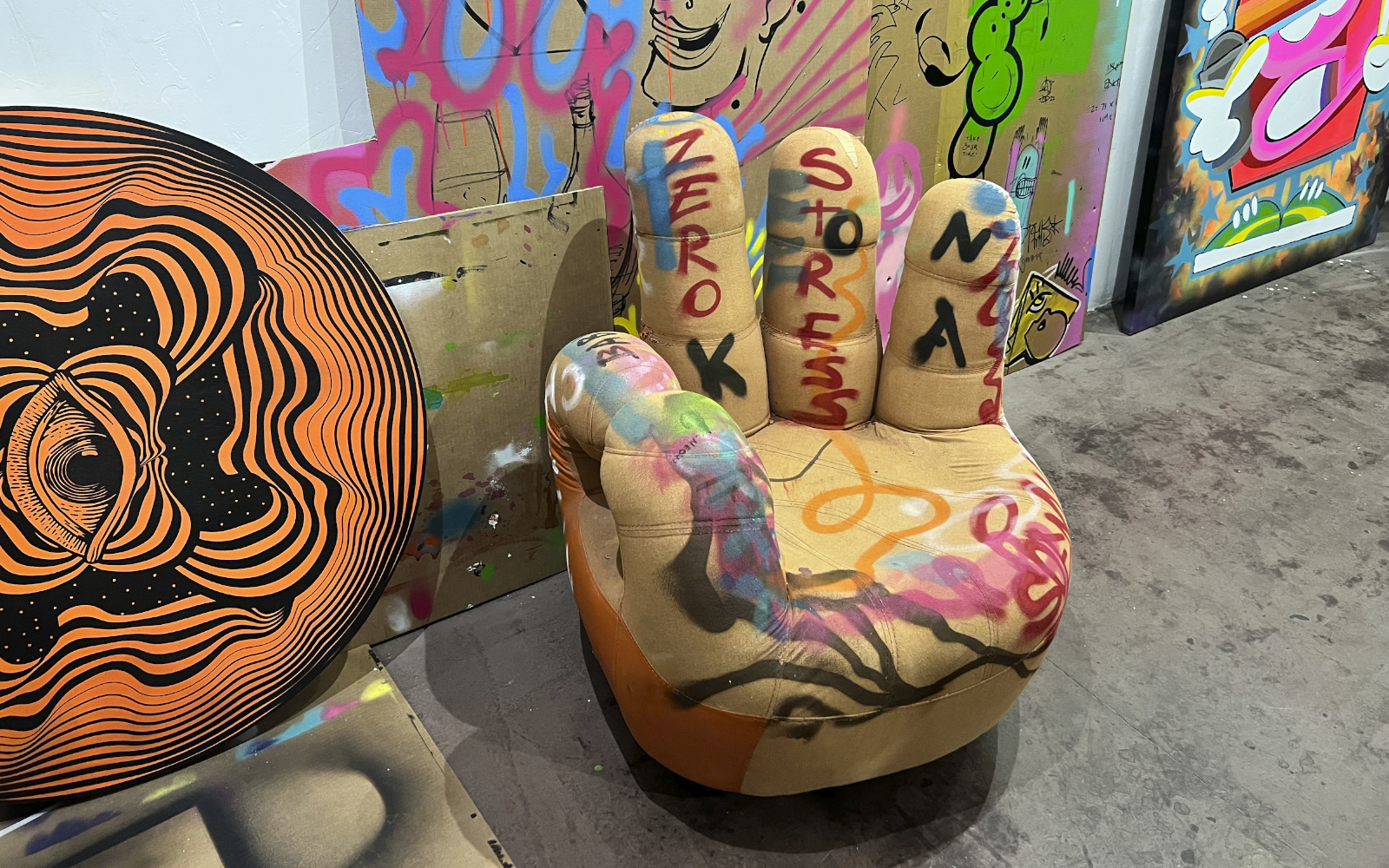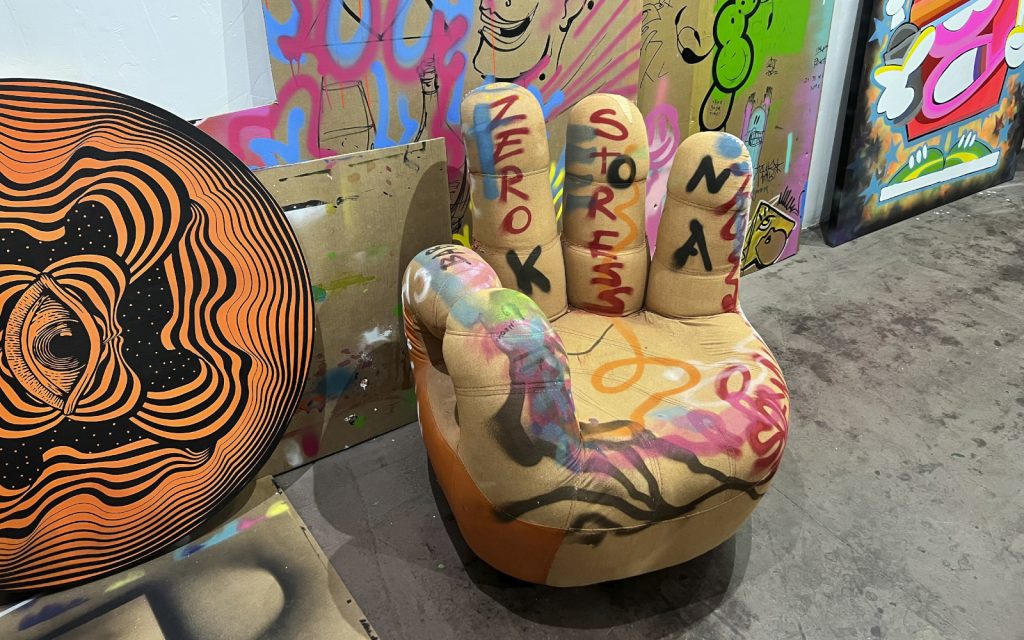 You only have to go downstairs to see the sofa graffitied in the shape of a hand or the traffic signs totally transformed. The modified dolls or religious elements will make you doubt whether you are in a sacristy or in the most diabolical place.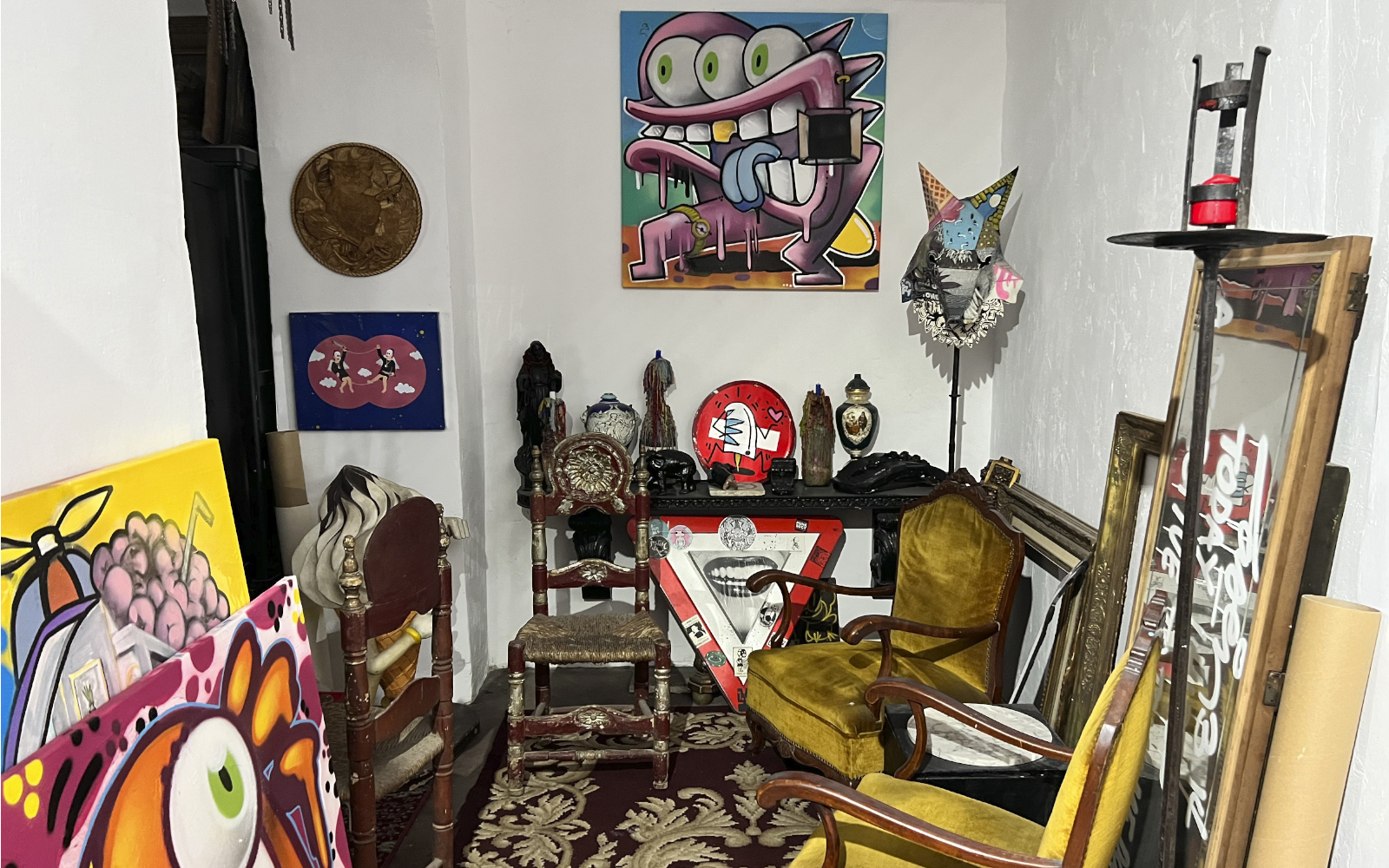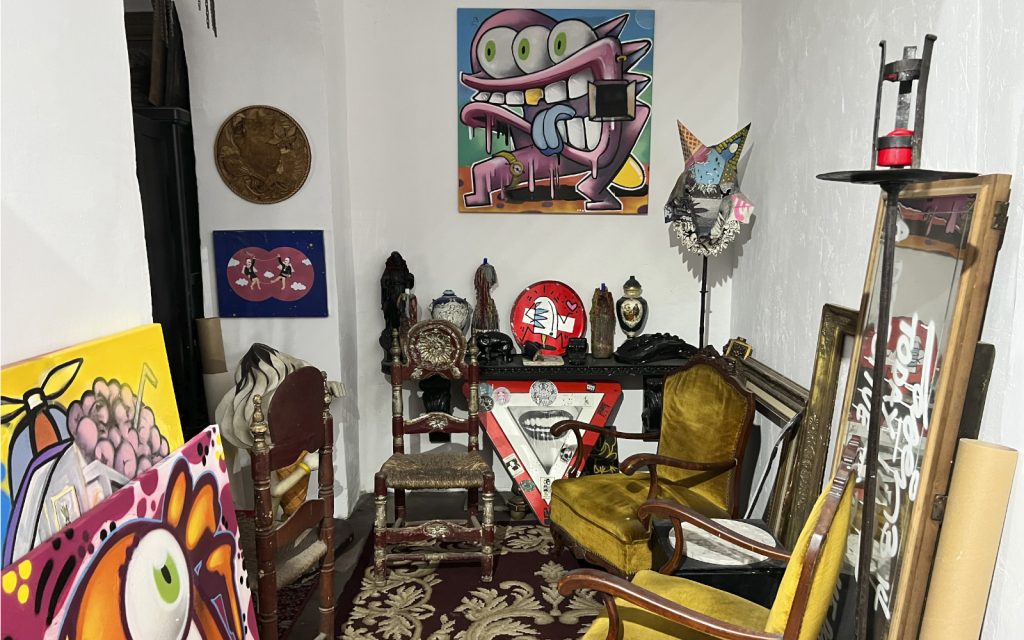 The lower space is also the artists' workshop itself. We were able to see the works that play with the letters and the depth of the urban artist Soem who is experimenting with different techniques. There you will find the latest of his work.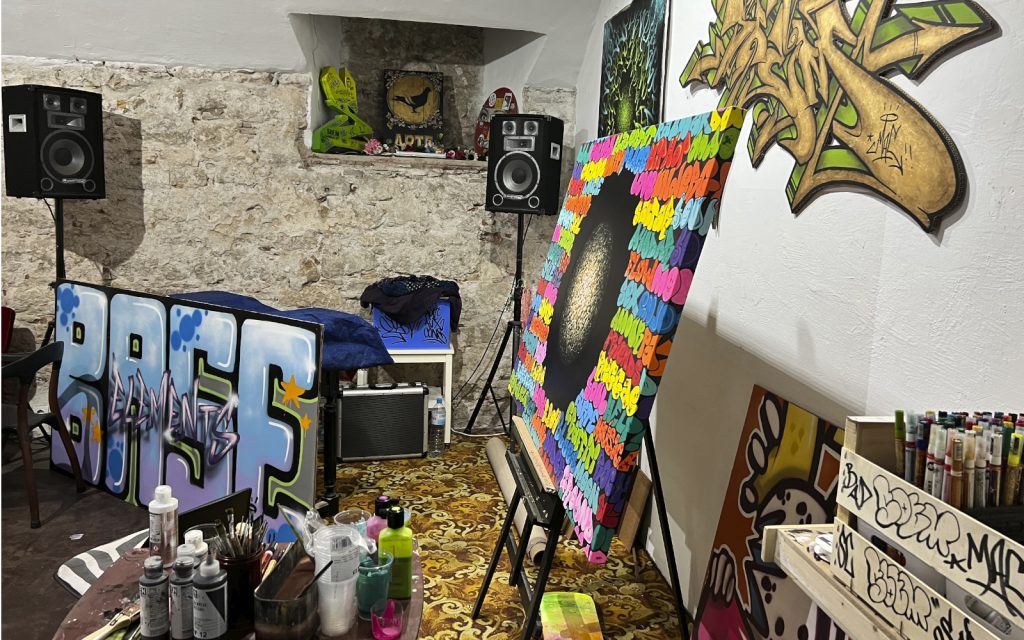 Base Elements is definitely a must visit and you will not get tired of visiting it, because the works on display are cyclical and you will surely find new things every time that will surprise you. Visit their website and discover everything you need to plan your visit.
G13 Club is a private social club for medical and recreational cannabis users based in Barcelona. It is also a space for musical and artistic development that promotes a multitude of activities focused on the expression and exhibition of urban, hip hop, reggae and skate culture.