They say the simple things in life are the best. That's certainly true when it comes to food. Sometimes, there is nothing better than a good cheeseburger. This classic sandwich may have been invented in Germany, but it was perfected in America, and has become popular all over the world. Barcelona has many great places for cheeseburgers and one of them is within walking distance of G13.
Say Cheese is a hamburger restaurant located at 190 Carrer Roger De Flor in the Eixample neighborhood. This is a classic "upscale" hamburger place in the same tradition as Timesburg and Goiko. The interior is bright and well appointed and the staff is very friendly. But all that said, the only thing that really matters at a hamburger place is the hamburger. Say Cheese certainly does an excellent job with that.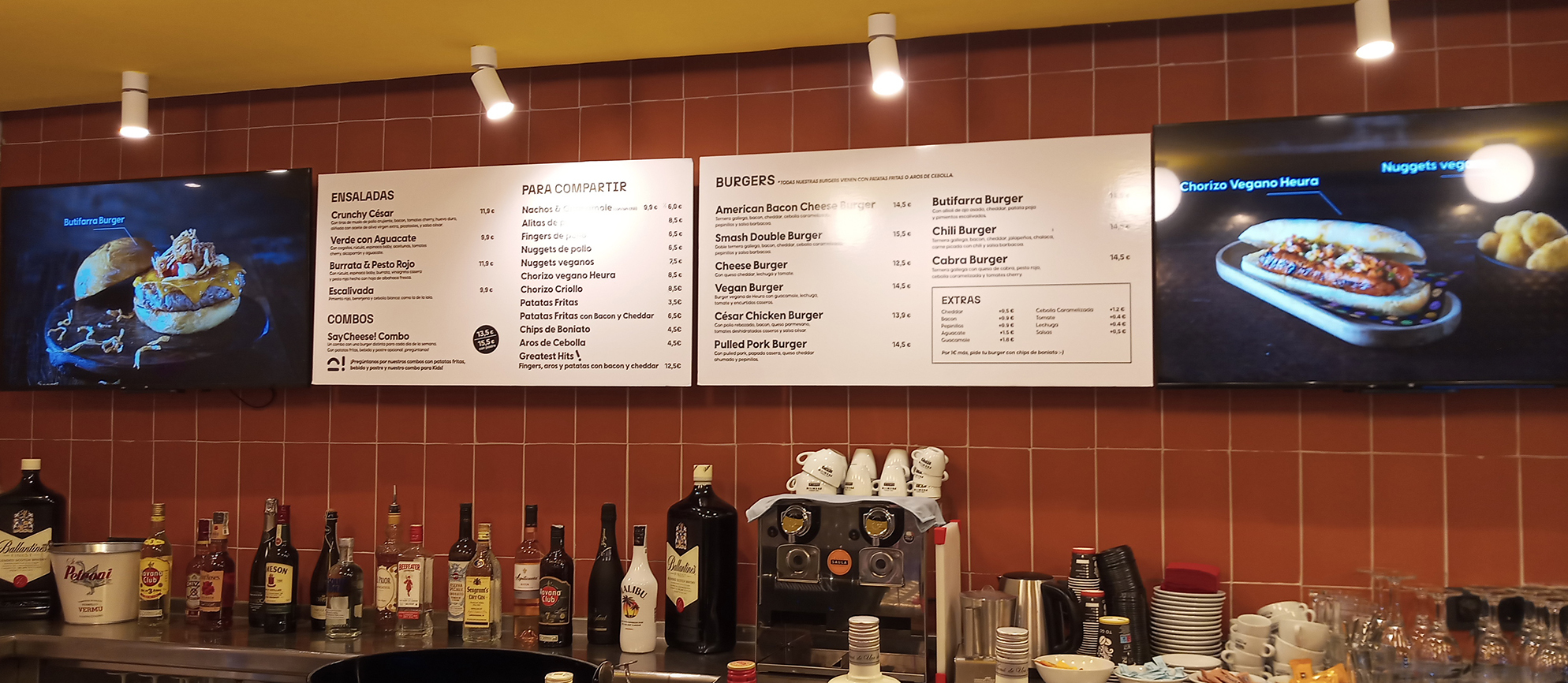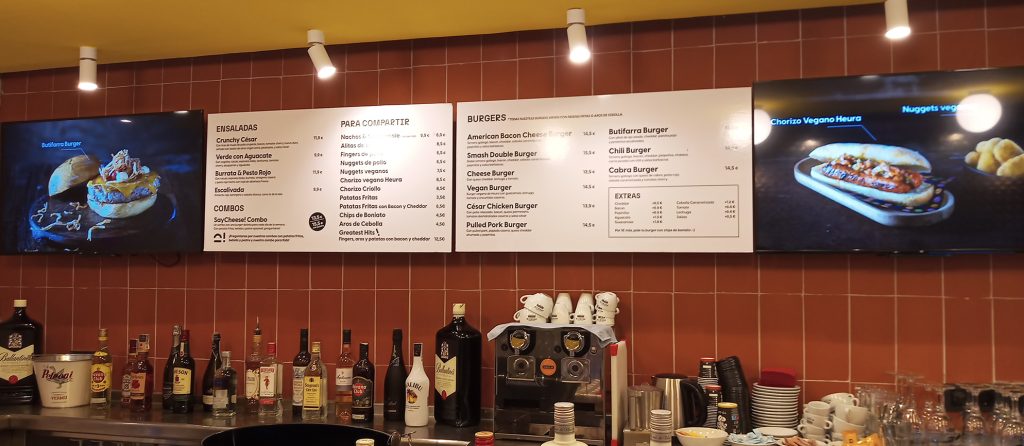 The menu features a solid, but not too large, variety of different hamburgers. With the exception of the pulled pork sandwich, the vegan burger and the chicken Caesar burger, everything here is made with a generously sized 100% Galician beef patty. The menu starts off with the Classic American Cheeseburger, which features bacon, cheddar cheese, bbq sauce, onion jam and pickles. This is a great place to begin.
Say Cheese American Cheeseburger Combo With Onion Rings and Drink
If you're a little extra hungry, you can opt for the Smash Double Burger, which is the same thing with two patties. They also have a daily special, which allows you to get a "burger of the day" with your choice of fries or onion rings and a drink for $13.50. The burger itself is cooked to your preference, but medium rare (apunto) is the best bet. The onion rings and fries are made in house, very crispy and a joy to eat.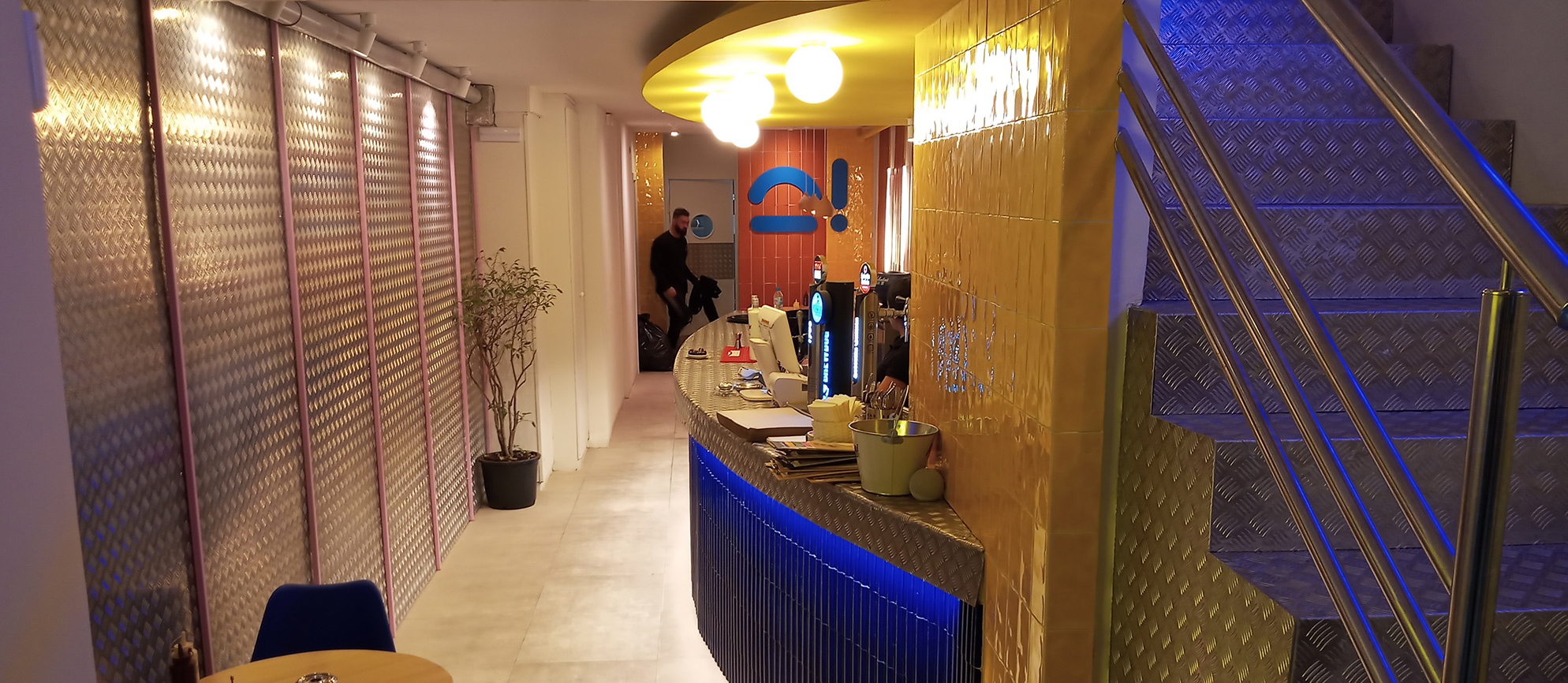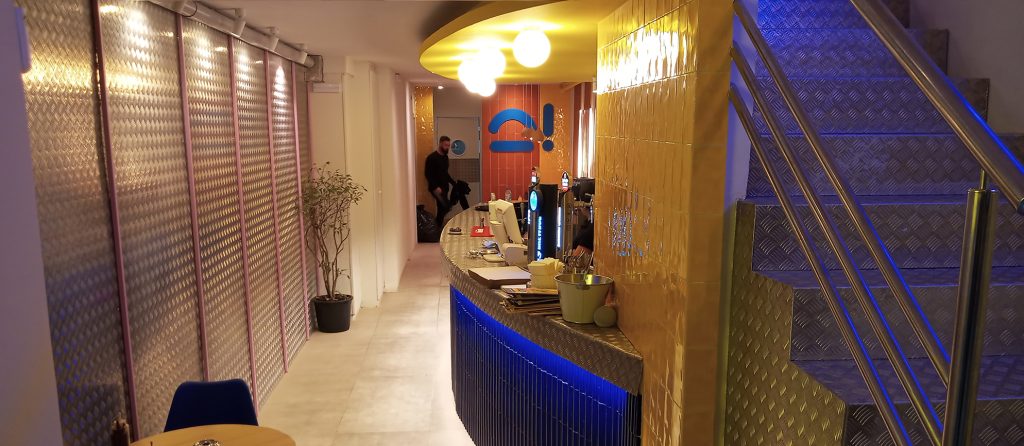 Overall, this is just a great place to enjoy a hamburger, and if you'd like a drink, they have a full bar. There is also cold beer on tap. So, if you're just leaving G13 and you find yourself with the munchies, stop by Say Cheese. It's a good bet you'll walk out with a smile on your face.
G13 Club is a private social club for medical and recreational cannabis users based in Barcelona. It is also a space for musical and artistic development that promotes a multitude of activities focused on the expression and exhibition of urban, hip hop, reggae and skate culture.